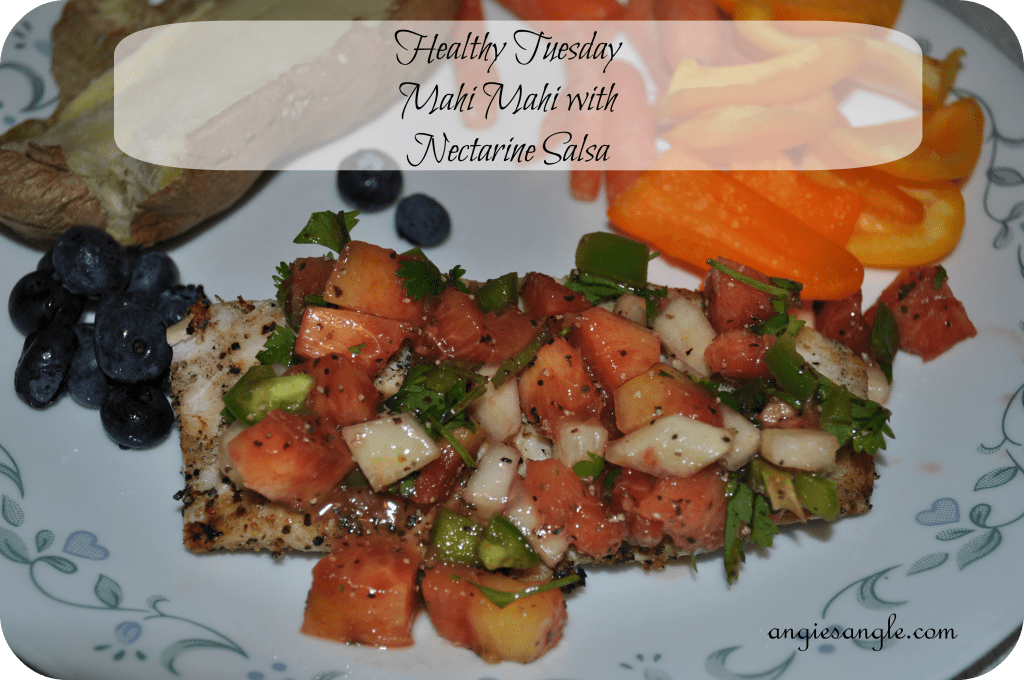 Mahi Mahi with Nectarine Salsa was originally scheduled for a Thursday dinner, but we didn't have anything left on the menu for Meatless Monday, so decided that fish was our next best bet.
This was a super duper easy dinner to throw together. The hardest part, which really isn't that hard, is cutting up the fruit and vegetables to use in the salsa. Otherwise, it throws together quickly and cooks just as quickly. Easy on nights when you are short on time or energy.
We first put together the salsa so it could have time to chill in the fridge a bit before cooking the fish.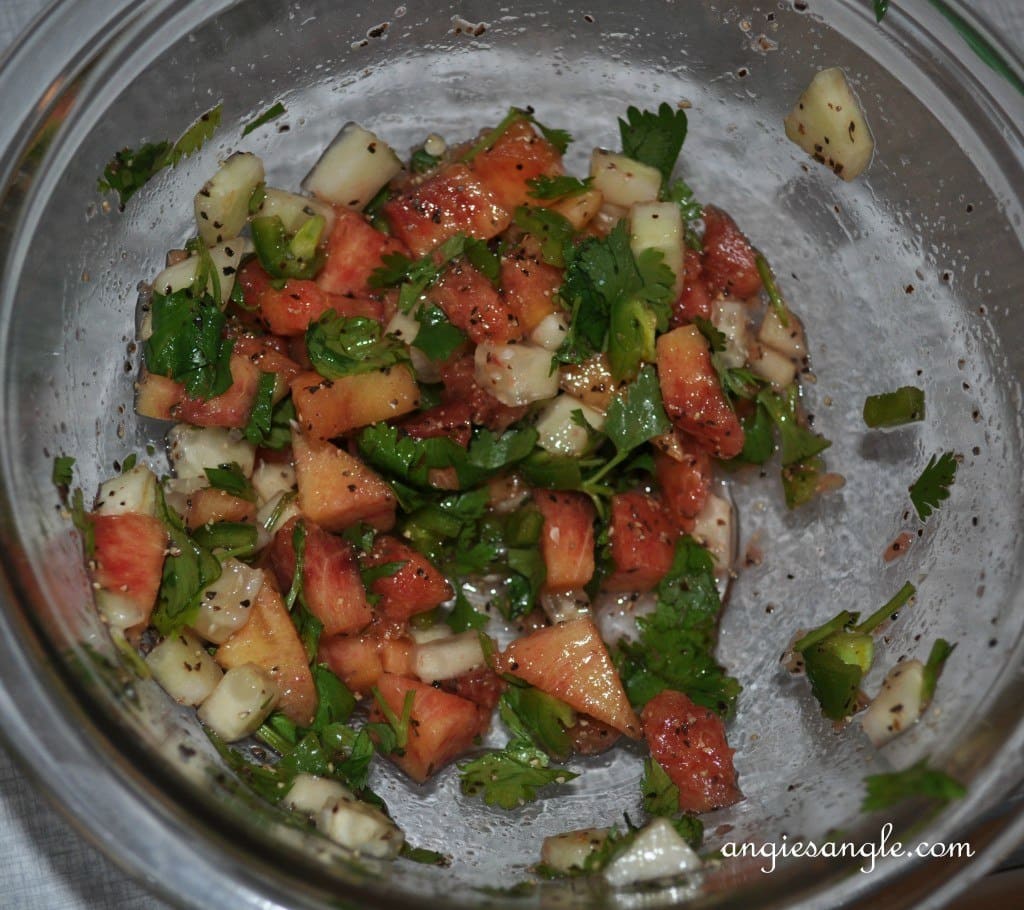 Jason ended up adding some black pepper on the fish too before throwing it on the grill to cook up.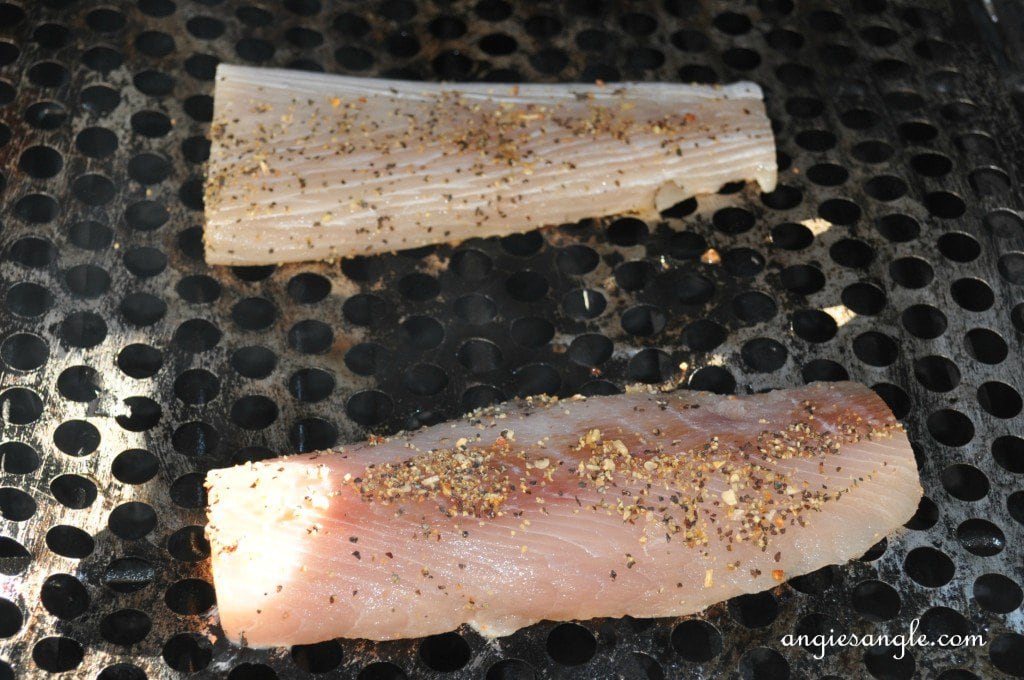 Mahi Mahi with Nectarine Salsa is a yummy, yet light, dish. Perfect to have a hot summer day when you don't want to spend lots of time in the kitchen or even over a grill. We enjoyed our dinner tonight. And yes it had a bit of a bite to the salsa. Yum!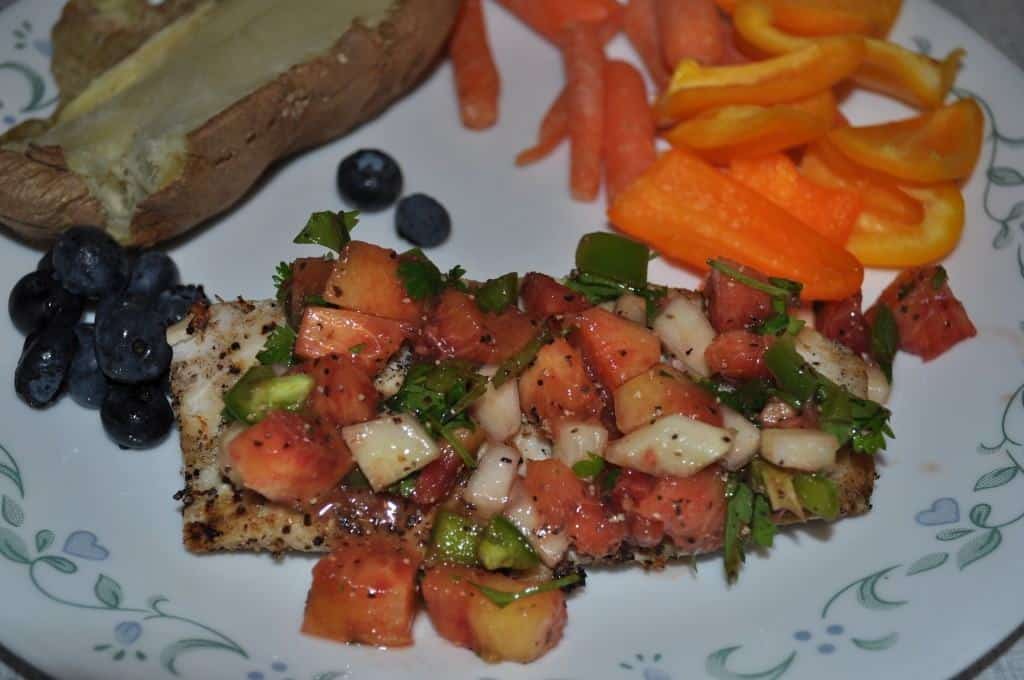 Mahi Mahi with Nectarine Salsa
2014-07-14 23:54:33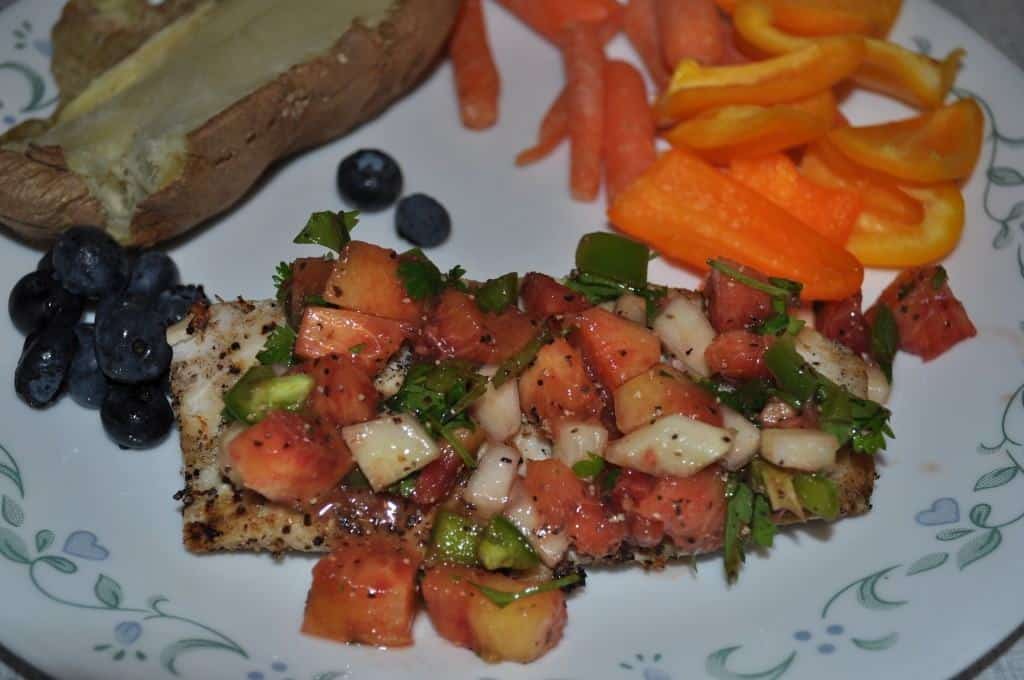 Serves 2
A super yummy light fish to have on a hot day
Ingredients
1 medium nectarine, peeled and chopped
1/4 cup chopped onion
2 tablespoons chopped cucumber
1 tablespoon minced fresh cilantro
2 teaspoons chopped seeded jalapeno pepper
2 teaspoons lime juice
1/4 teaspoon salt
1/4 teaspoon pepper
1/4 teaspoon Louisiana-style hot sauce
2 mahi mahi fillets (6 ounces each)
1 tablespoon olive oil
Instructions
For the salsa, in a small bowl, combine the first nine ingredients. Cover and refrigerate until serving.
Drizzle fillets with oil; sprinkle with salt. Using long-handled tongs, dip a paper towel in cooking oil and lightly coat the grill rack. Grill the fillets, covered, over medium heat or broil 4 in. from the heat for 3-5 minutes on each side or until the fish fillets just turn opaque. Serve with salsa.
Notes
Nutrition Facts: 1 serving equals 247 calories, 8 g fat (1 g saturated fat), 124 mg cholesterol, 520 mg sodium, 10 g carbohydrate, 2 g fiber, 33 g protein. Diabetic Exchanges: 5 lean meat, 1-1/2 fat, 1/2 fruit
Adapted from Taste of Home Comfort Food Diet Cookbook 2011
Adapted from Taste of Home Comfort Food Diet Cookbook 2011
Angie's Angle http://angiesangle.com/