I recall hearing about Chris Mann from last season's – The Voice. Its the only singing competition my husband and I really watch, oddly I think we stop watching before the "ending". lol So I only slightly recall the name Chris Mann from it. His voice is amazingly beautiful.
I was lucky enough to get his upcoming CD from One2One Network. In exchange for reviewing the album and letting others know its coming out. I had some issues with downloading the album, so this review is slightly later then it should be. Happily I was finally able to get it downloaded with the new link they sent me & now I can fully review it with confidence.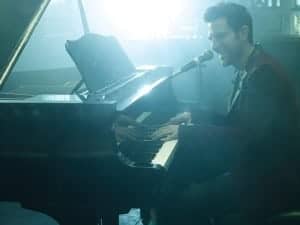 Chris Mann has that mix of opera sound with a little jazz thrown in. It's a soothing album & one I'd love to put on the background for dinner parties, where you have that nice music to soothe, while letting the dinner conversation flow as well. My favorite one was his remix of the Frank Sinatra hit "My Way". There is also a duet with his mentor on The Voice, Christina Aguilera – "The Blower's Daughter".
You can download the album called Roads by Chris Mann either by going to Amazon or iTunes. You can easily listen to some of the sneak peeks too and see if Chris Mann will fit you or someone you love.
This is a review post from One2One Network. I was provided with a copy of the album and I am eligible for a prize drawing. All opinions stated are my own