This weekend got away from me, and I didn't even do day 8, which was something sweet. But I give you Day 7 – Red & Day 9 – Joy
Day 7 – is our beautiful RED tree skirt, it was perfect for this day, and when I saw that it was red, I knew exactly what I was taking the photo of.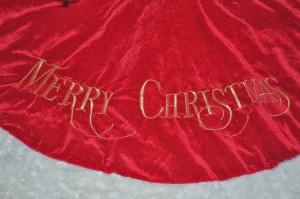 Day 9 – Roxy gives me pure JOY each and every single day with her antics and sweet loving face with her cuddles.