Our lovely hosts are the following: Lisa at Coastlined, Nicole at Three 31, Jen at The Airzona Russums, and Becky at The Java Mama! Check them out and then play along!

1. A lesson I learned from my Mom…
When having a gathering more is always better. Weather it be food, drinks or even people. Always have enough to feed everyone – leftovers are good things, because you had enough if anyone wanted it. Sure invite your friend to the gathering, the more the better! Which is probably why I want to be the hostess with the mostest – Grabbing Life by its Horns.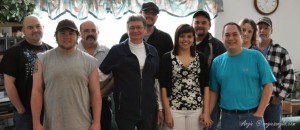 2. To burn calories, I…
Do a variety of things. I do my exercise bike, I dance on the Kinect, play other video fitness games, go for walks and hikes, deep clean the house, and I do a variety of just workouts at random sometimes. My favorite though? Going for hikes! You get to experience the outdoors, enjoy it and get an excellent workout in all the same time! Love it!

3. My best hair day was…
I haven't the foggiest idea? Should I? My wedding hair was nice, but I wouldn't say it was my BEST. As were my senior pics, but again I don't think I'll claim that as my best hair either. Though I really like my hair for Halloween too.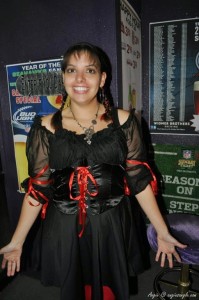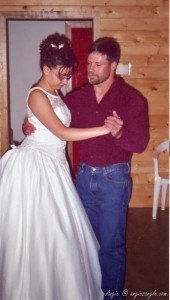 4. I am grateful for…
Many Many Things! My husband, Jason, who supports me and loves me and encourages me. Having a solid roof over my head, my baby girl Roxy, my 3 best friends, and countless other things. Usually everyday little things are some of the most amazing things to be grateful for.