It's now officially a month until my 35th birthday and I thought it would be fun to make up a birthday wish list.
I've always been a big believer that all birthdays should be celebrated and enjoyed. You have made it another year and have another year to look forward to; why not celebrate it!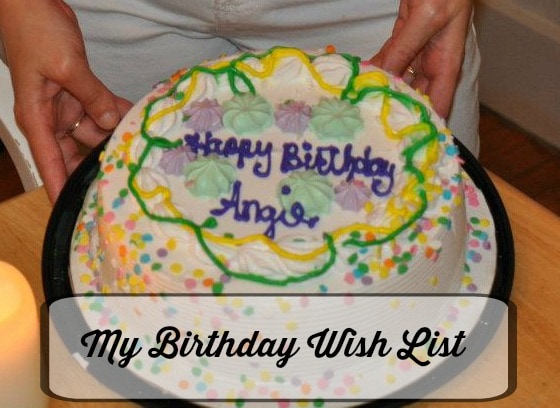 Amazon Gift Cards
I say this because since we are saving up to buy our new mattress set, any and all amounts would be amazing to go towards it. In case you hadn't seen, below is mattress we have our eye on. We'll also have to buy a box spring, since I want to use our current mattress for our main guest room in the basement. Of course, you could just go above and beyond and buy us the set yourself. haha – *Update* Mattress and foundation have been bought, but amazon gift cards are still welcome!! hehe
Home Depot Gift Cards
We are in the midst of planning out our main floor bathroom remodel and its going to take a lot of moola to achieve it. I am collecting home depot gift cards in all places I can to help pay it. I'd also like to rip out the carpet in the main floor bedroom before placing the full in there and lay down new flooring.
Ulta Gift Card
I want to get my hair cut and dyed again soon, it needs it. Since I use Ulta for it that would be a great thing for me. Also any leftovers can go towards beauty goodies! Win-Win!
A getaway
I love surprises and have been aching for a getaway of some sort for months now. Our summer really kind of sucked and am hoping we can do some kind of vacation soon. Weather we can around my birthday or not is yet to be told. Jason wants to take days around my birthday off, so its hopeful.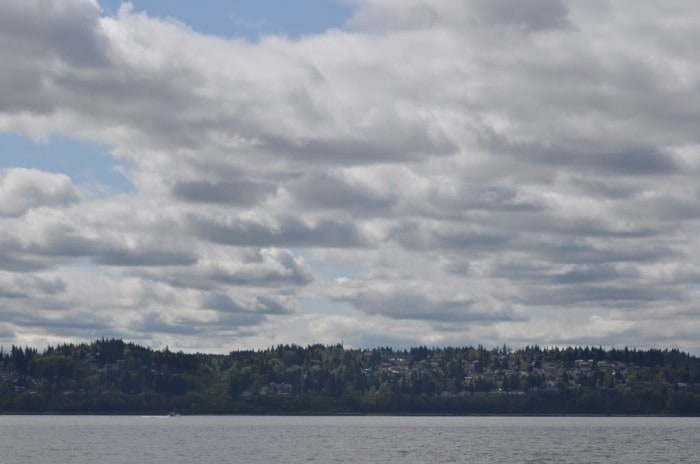 We have some most wanted things on my amazon wish list – fyi Jason and I mainly use our wish list as our personal list to save things we are interested in buying, its lovely when someone buys something from it, but not the main reason we have them. Pacific Coast King Luxury Comforter with 650 Fill Power Pyrenees Down
, 52MM Starter Accessory Kit for NIKON DSLR
, GUESS Women's G75791M Dazzling Sporty Mid-Size Silver-Tone Watch
, and KitchenAid KMT422ER 4-Slice Toaster, Empire Red
.
I also have some dreamy type of list on pinterest of wants.
I love surprises! This can't be stated enough I don't think.
Growing up we always had a BBQ for my birthday. It was one of my regular traditions that I loved. Jason and I tried to bring that back when we moved to this house, the first year went great (which is the picture included above), but the second year we had only a handful of people, and then we just stopped trying. I'd love to someday bring it back in full force though.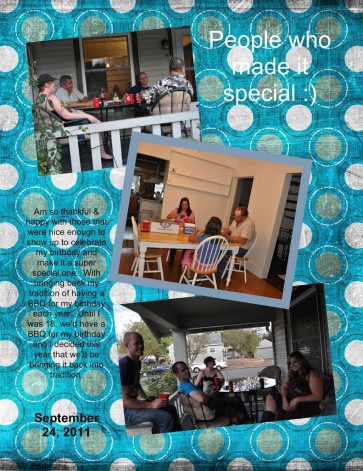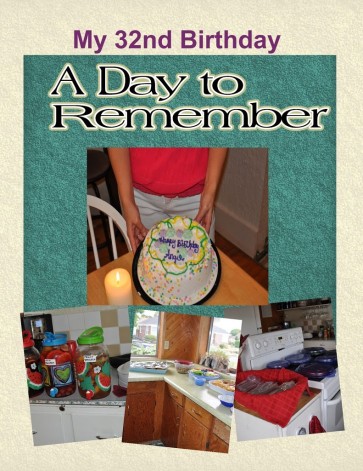 Do you have any traditions for your birthday?