As I have said time and time again, I love trying out new skincare products. There is something about opening that new bottle of something and taking a big whiff. Most of my things (especially lotions, body washes) should have a scent. I was pretty excited to find out how the new Dial Coconut Water Body Wash in Refreshing Mango smelled.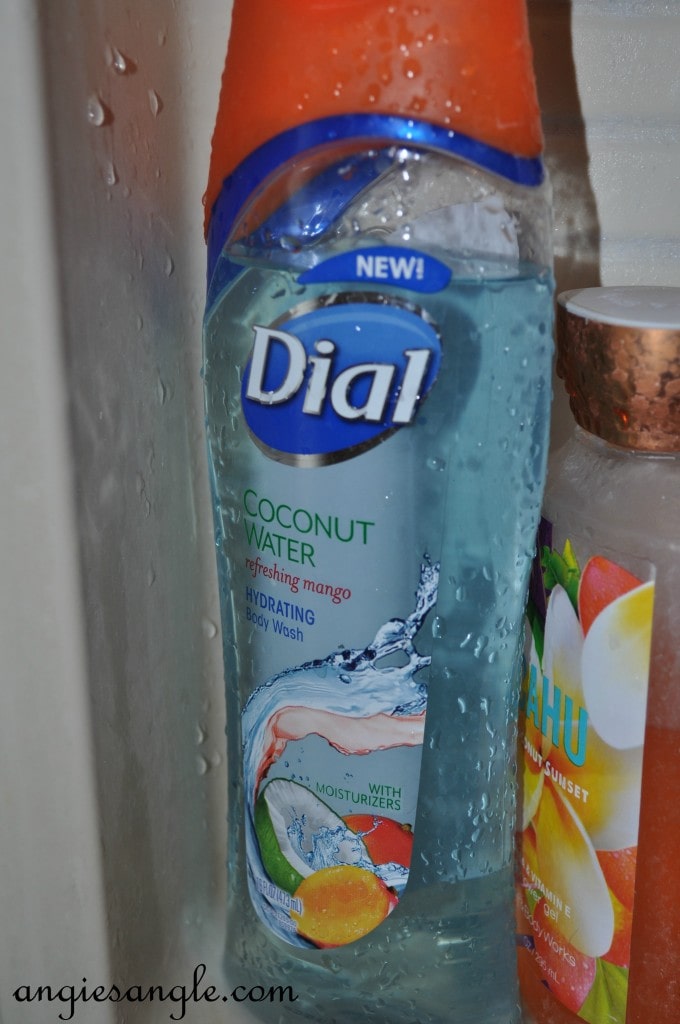 When it arrived at my doorstep from Purex Insider, I couldn't wait to open the box and smell it. It was an incredible yummy smell straight out of the bottle. Just wait though until I get it in the shower!
The new Dial Coconut Water came out in July to your local retailer. It's filled with hints of green coconut and tropical mango to whisk your mind away to a tropical island as you shower. What a better way to experience your shower than drifting away and imagining you are vacation at a tropical location.
Coconut water is a new trend that is known to be rich in antioxidants and electrolytes that help provide replenishing hydration. Mango is known for being nutrient-rich and adds that touch of tropical freshness.
What a blend. And I don't know if it's just me, but the scent seemed to grow stronger with the heat of the shower. It was amazing! Not only was the scent intoxicating, but I felt super clean and soft after getting out of the shower.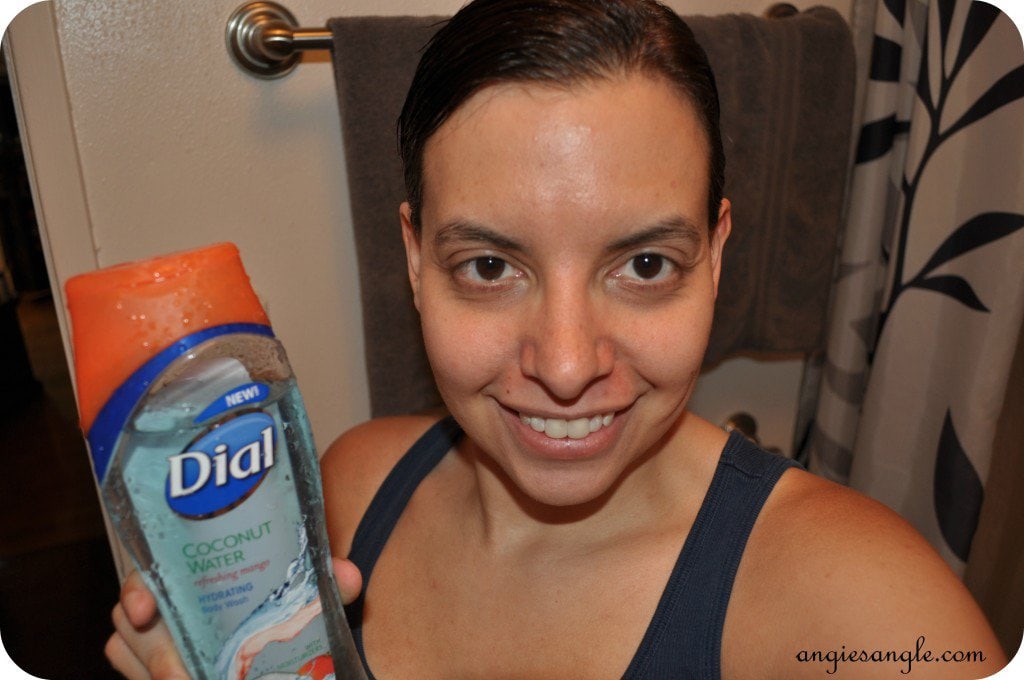 There is also another variety of the coconut water body wash that is with Bamboo Leaf Extract.
Dial provided me with this free bottle of body wash to review, along with the free coupons to give out. However, all thoughts and photos are my own.
Giveaway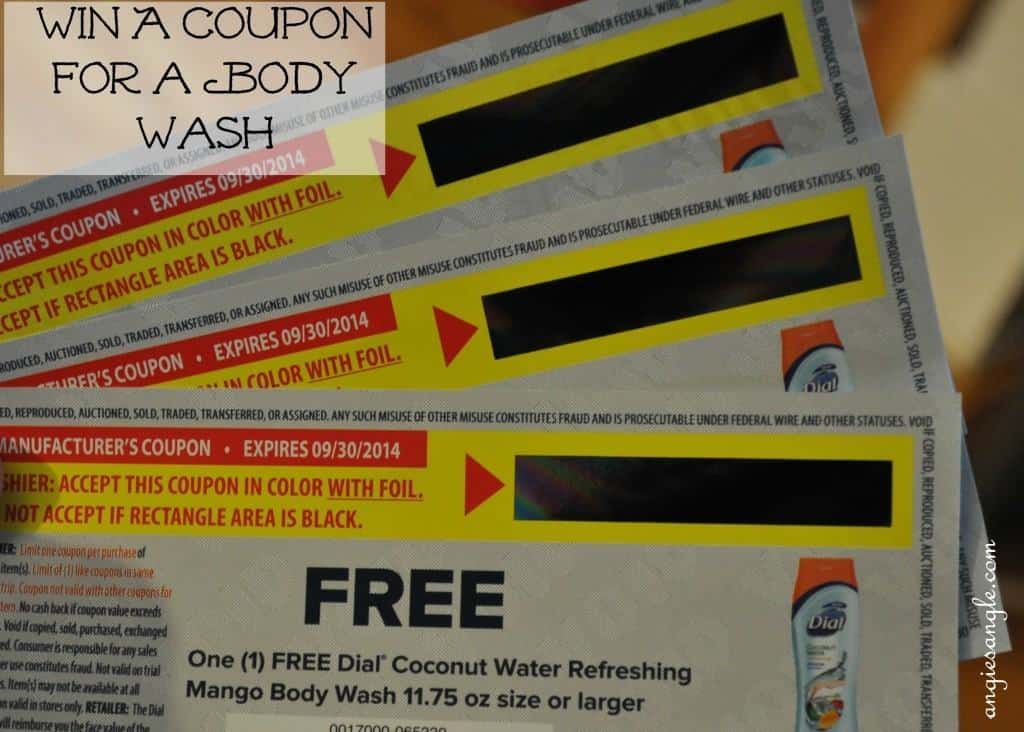 Now is your chance. Three of you can win a coupon for a free bottle of the new Dial Coconut Water Body Wash a $4.49 value. USA only and the winner(s) will have 48 hours to get back to me from the time I email them as one of the winner(s) or I will be forced to pick a new winner. Fill out the Giveaway Tools below for your chance to win!