I love beauty products, which I am sure has been said time and time again on this blog. And if you have been around me any amount of time, you know scent goes a long way with me and I tend to smell things more then others. I have a nose for business. haha Or whatever.
Anyway I was pretty excited to try out the Pure Shea Butter by Cleopatra's Choice from Adovia Mineral Skin Care.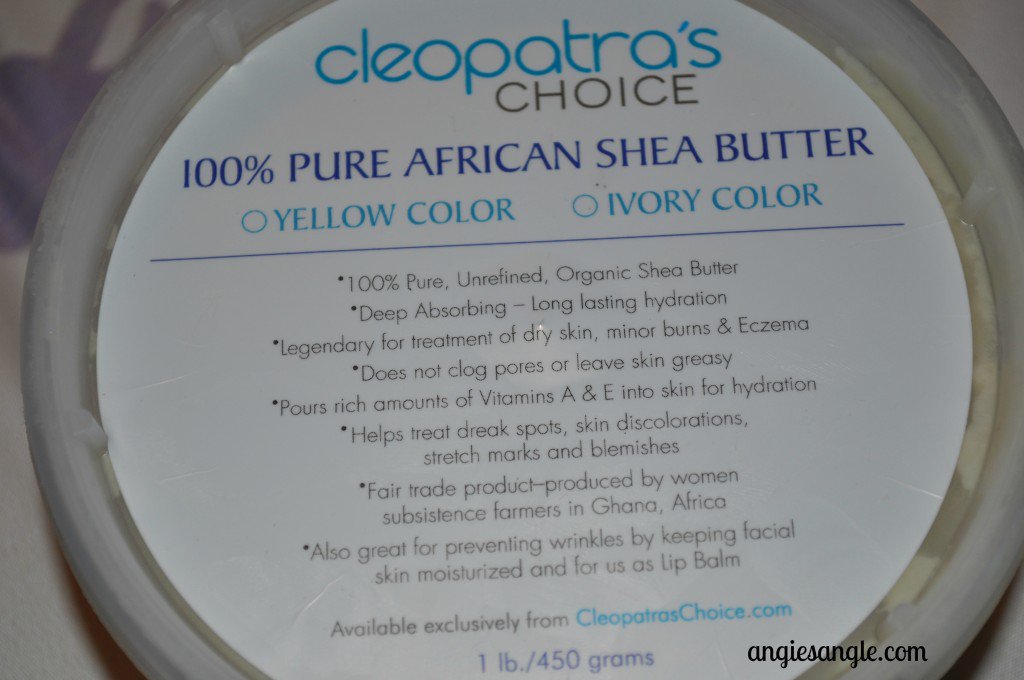 About the Pure Shea Butter from Amazon:
#1 RATED SHEA BUTTER ON THE MARKET! Natural Relief from Dry Skin, Psoriasis Dryness, Eczema and Acne. Excellent for Stretch Marks for Pregnancy or Other.

100% Natural and Organic Pure Shea Butter – Made with Hand Selected Finest Nuts of the Shea Tree in Ghana.

Deep Moisturizer for Skin – Contains VITAMIN A, VITAMIN E AND VITAMIN F – DOES NOT CLOG PORES – Highly Moisturizing and Long Lasting – Beneficial for Hair & Skin Health and Beauty

Used by Top Skin Care DYI Experts for DYI Soap, DYI Lotions, Body Butter and More – Highest Quality Guaranteed

1 POUND – Packaged in a Resealable and Recyclable Container for Easy Access and Storage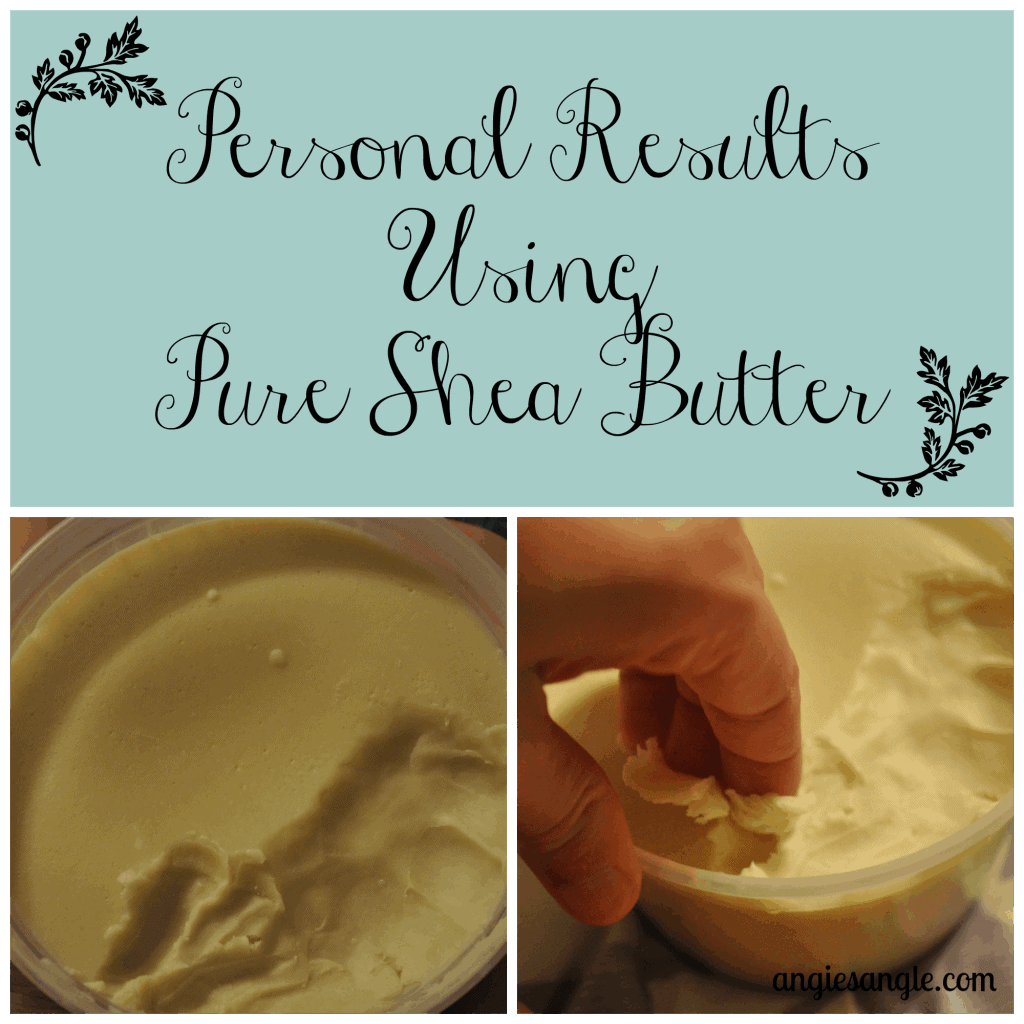 My Personal Thoughts on Pure Shea Butter
I have had a very much love/hate relationship with this product. I think it would be easier to voice how I feel about it with a pro and con list.
Pros
I love how deeply it moisturizes. My feet have especially welcomed the way it moisturizes. I have these corns on my middle toes and they have eased quite a bit just with a few uses of this product. After applying I put on socks because its very slippery otherwise.
I love the big container it came in. It should last a good long while, which is major bonus points.
It also seemed to help my eczema break outs I get on the palm of my hands. My fingers that get it occasionally didn't feel as stiff after applying it and the redness eased away.
Cons
It's so hard to get out of the container, especially the first few times. Its so stiff that I didn't even know if I'd get any out the first time. It was that stiff and hard.
The smell. Oh my god, that smell. Its not so bad when you first open the container, but once you apply it to your body anywhere the smell only deepens and its just gross. I can't explain the smell, my husband explained it as like stale tobacco or something similar. Especially if you apply it to your hands and then happen to put your hand up to your face and smell that smell for a long time after applying it.
It leaves a residue for quite awhile after applying. So I feel slick and look greasy. While on the legs it looks kind of nice with that sheen, it just seems to last a long time.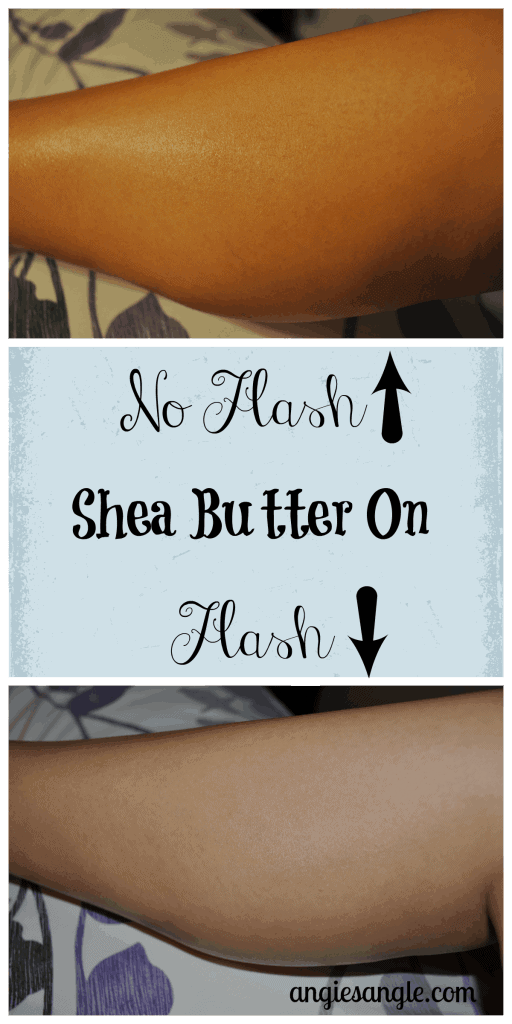 A love/hate relationship I tell you. Have you tried Pure Shea Butter before? What have you thought about it?
You can buy Pure Shea Butter right now at Amazon for $19, which is quite the deal since I know its going to last a long time.
I received one or more of the products mentioned above for free using Tomoson.com. Regardless, I only recommend products or services I use personally and believe will be good for my readers.