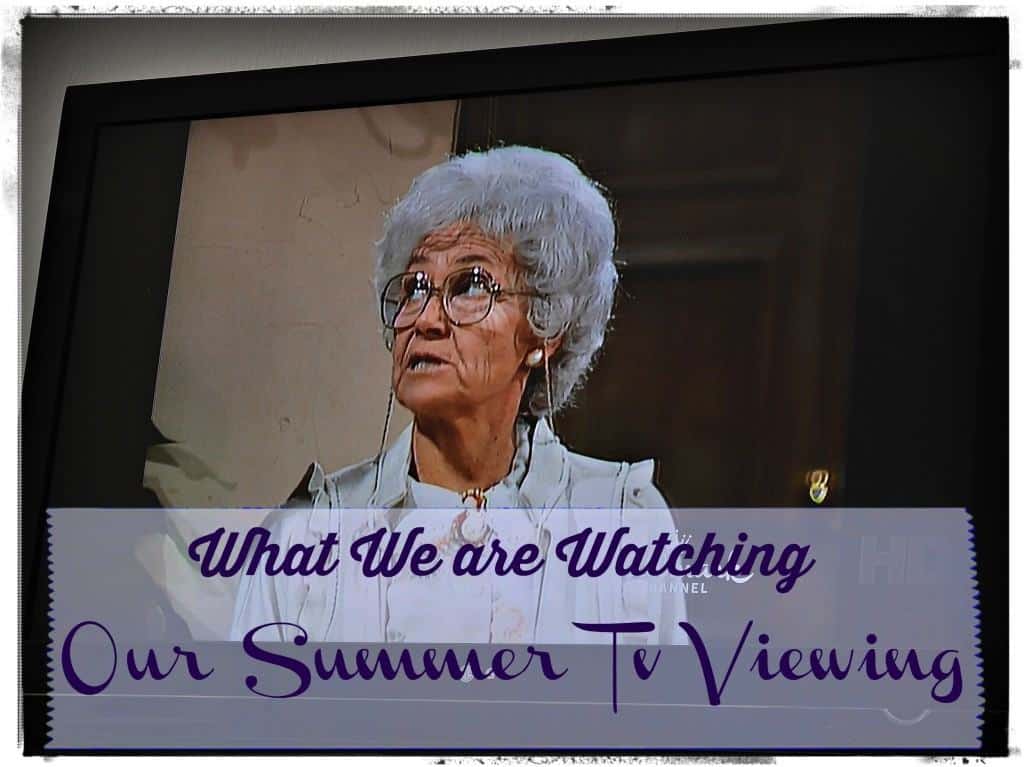 Summer Tv watching tends to be different then your normal year watching. There isn't as much new on, even though anymore that isn't quite the case, so you tend to drift to other things or not watch as much Tv.
Since I am home working all the time, Tv is my main form of entertainment and company and what can I say its also Jason and I's main form of entertainment most of the time as well.
I kind of find it funny what we have been watch and wanted to share my viewing habits and hopefully hear yours!
Hallmark Channel – for some reason after I finish the noon news, I change it to the Hallmark Channel to watch Little House on the Prairie. And quite often lately it stays on Hallmark until bedtime. I giggle to myself each time I think of just how much we are watching that channel right now. After Little House is The Walton's, then it drifts into The Middle after that it is beloved Golden Girls. Even on the weekends we have been watching a lot of Hallmark movies. Quirky as they are, we have been enjoying them minus the way they tend to end.
Big Brother – can't deny we love Big Brother. With their ready made drama and silly competitions, but I just can't help watching it all. This year we are liking Frankie and Donny, our two favorites. Loving how down-to-earth and likable Donny is while Frankie is loud and out there and just GREAT. We have watched since the very first season and have enjoyed each season, have to say though the first season is probably our favorite, it was just normal and more relate-able – boring, yes, but still it was just good.
Rizzoli & Isles – I read this whole series, or most of the series of books and loved them so was super excited when it came to become a Tv show. We missed most of last season because we had been watching it On Demand and kept forgetting about it. This season I made sure to put it on our DVR so we wouldn't miss any of them.
America's Got Talent – AGT! We love the variety of acts in this show and enjoy the judges and just the overall feel of the show. This year seems a bit different and I can't quite put my finger on why. Are you watching? Do you know what I am talking about? Can you tell me what is different or am I just imagining it?
Those are the bulk of shows for the Summer Tv watching. Now let me in on yours.
What are you watching?