As I have stated before, I am not super crafty, but I know how most of us love having on crafty posts to go back to when we do happen to get into the crafty mood. This hit the spot perfectly, since I have tried my hand on homemade wreaths a few times with some luck.
The holiday decorations are not complete without a lovely Holiday wreath on your door to welcome guests. I found 8 lovely wreaths that are sure to make you the envy of the neighborhood this Holiday Season.
8 Holiday Wreaths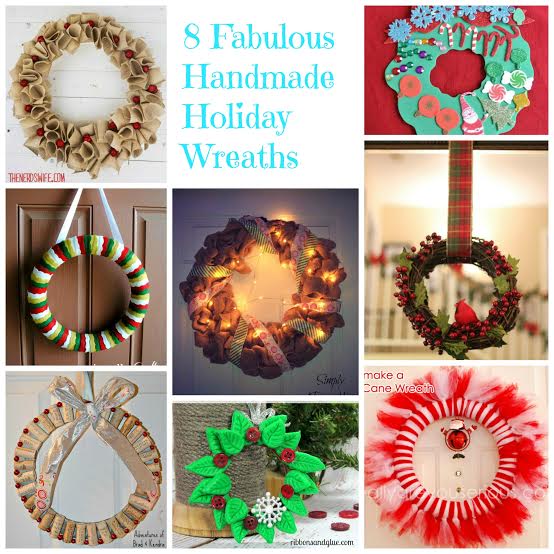 This Winter Berry Wreath is simple and elegant and could be used all winter long for a cheery decoration on your door, or in a window.
This project could be used as an ornament, you could make a few and adorn your windows, or I could see adding this fabulous Supley Clay Wreath to an interior door.
Burlap makes for a stunning wreath that will look great on any door!
Candy Cane Wreaths are colorful, festive and perfect for this holiday season.
Burlap, ribbon and lights come together to make a lovely rustic chic wreath.
I adore this felt wreath. It is super cute and colorful. I think it is perfect for Christmas!
Do you plan to make a wreath this holiday season? I would love to hear about your idea!