Healthy skin doesn't just happen. You have to work at it and build yourself a healthy skin routine. I believe one of those routines is exfoliating. Before finding these Exfolimates, I was good exfoliating my facial skin, but tended to waiver on doing any parts of my body. I am not sure why exactly, probably laziness, it just seemed like an extra step that I could easily skip.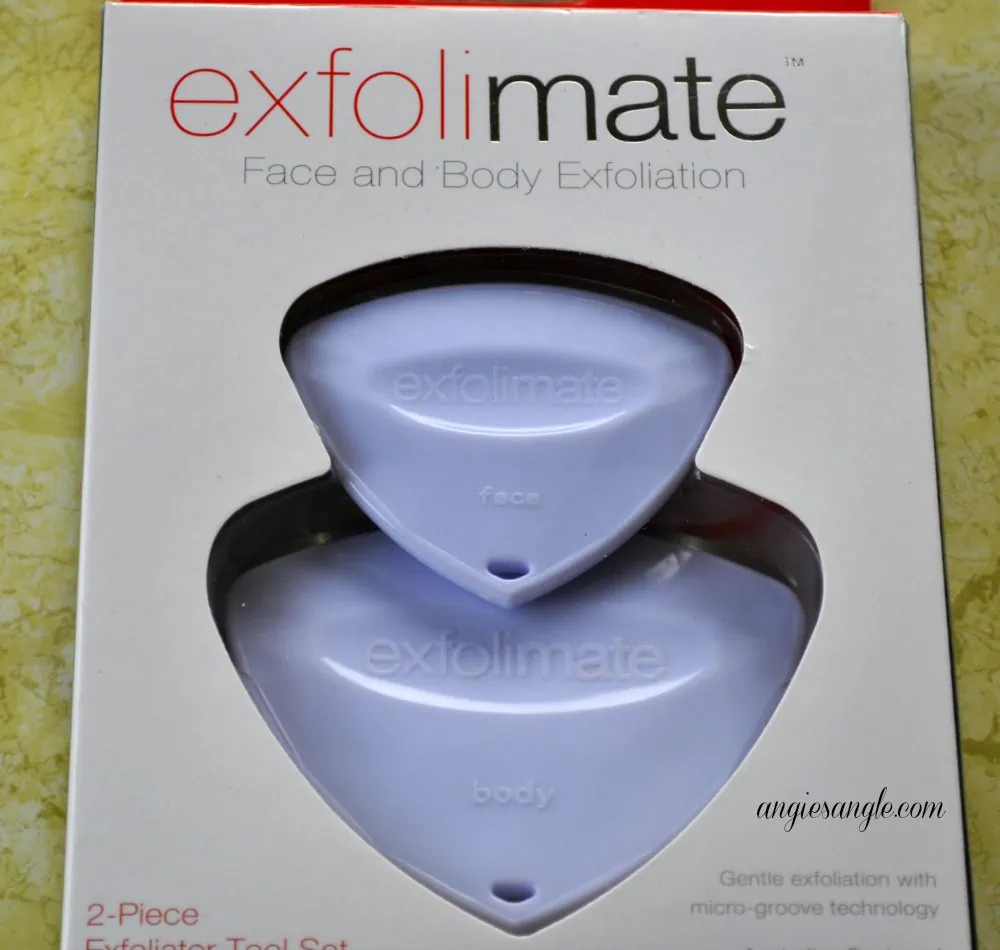 With these Exfolimates, it makes it very easy to exfoliate without an extra product to rinse off. You just scrap the blade across your skin at the 90-degree angle and improve your skin and get rid of those dead cells.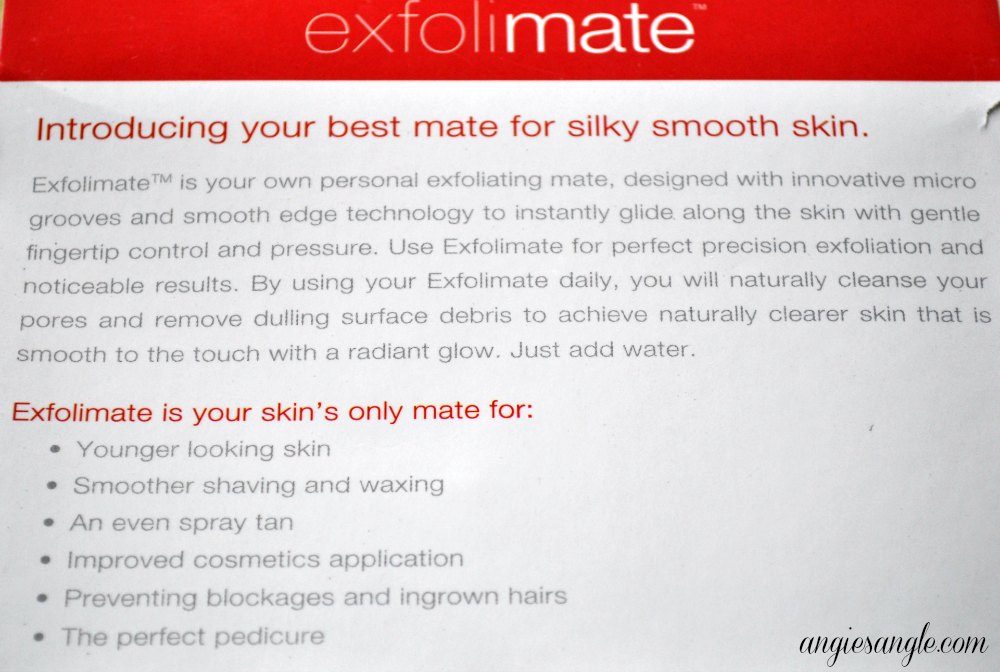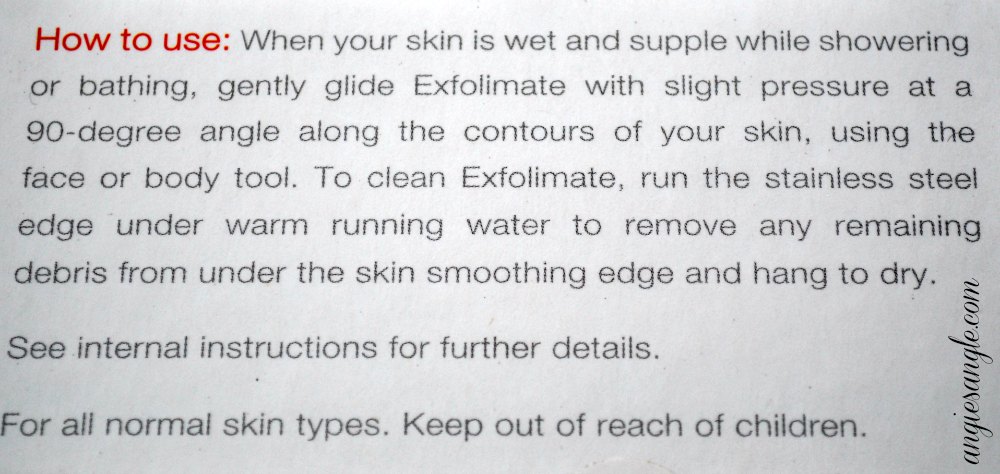 I keep the body one in our shower and the face one up in our bathroom by my sink. I have used the body one on my underarms and legs once before shaving thus far and color me amazed. My underarms are usually very bumpy and never smooth like I picture they should be. But, after just one use and then shaving, my skin seems much smoother under there and not as bumpy. I love it!
Using the Exfolimate on my face, I haven't noticed a huge difference nor a lot of gunk coming off when I scrap with it, but I love the way it makes my skin feel.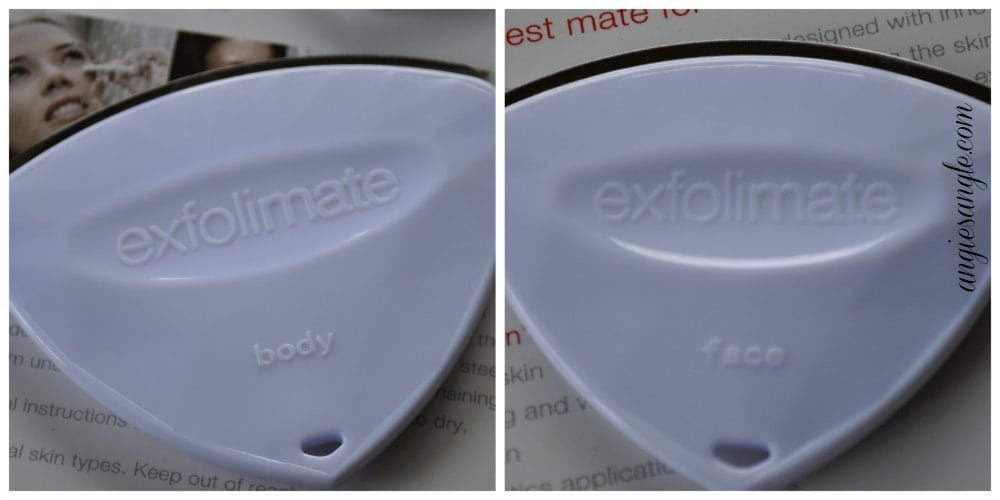 I am very happy with these Exolimates though and you should really go check them out and buy them for your own home. $29.99 right now at Amazon with free shipping if you are a prime member, pretty great deal I think for two of them of different sizes.