I'm always willing to try new products. They excite me. You just never know when you are going to find that next product that makes things easier, even more fun or just better overall. Which is why I never turn up my nose to trying something new on the market; you just never know!
Laundry is fairly easy to do, but products to make it even easier are always welcome. Especially when it comes to stain fighter abilities in my opinion. I can just not get out most stains fully. Drives me nuts.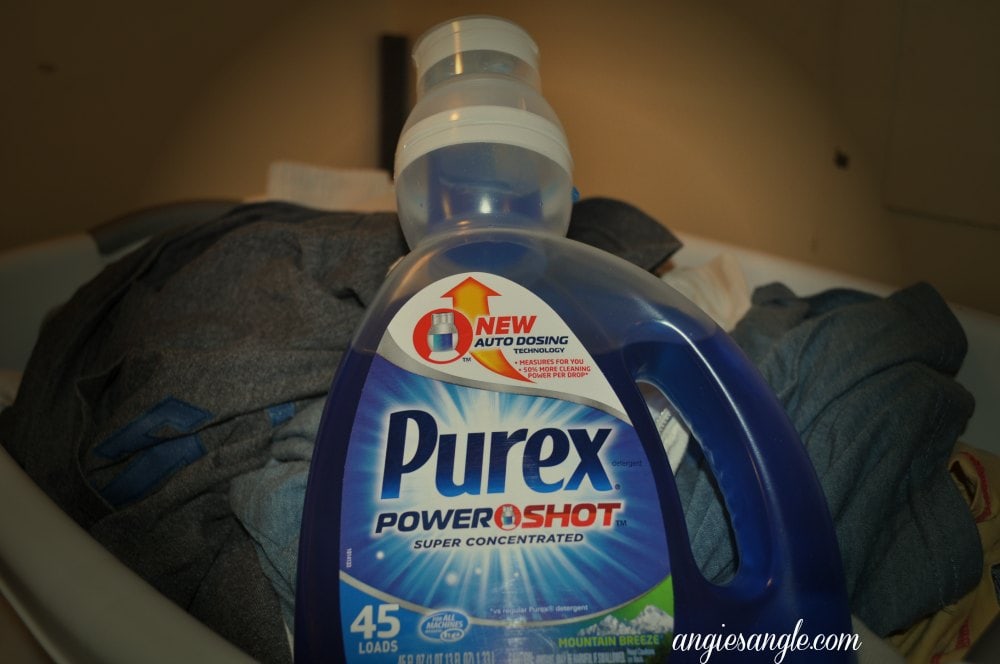 Purex PowerShot My Thoughts
Which is where Purex PowerShot comes into play; not only does it make measuring so much easier for each load of laundry (just 1 flip for regular loads and 2 flips for large or extra dirty loads). It also has 50% more stain-fighting power in every drop.
Sign me up I said! I received the bottle and after a few days used it and flipped it pour it into the wash, I didn't even know it came out until I looked into the washer because I had tried to get a picture. I almost made the next measurement come out by pressing the bottle. I am glad that I looked into the washer before hand.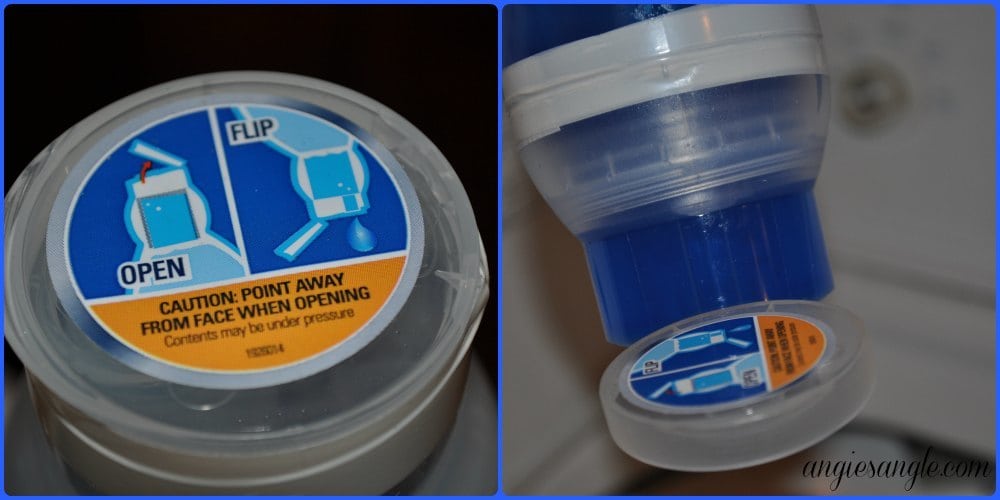 No measuring. No guesswork. No mess. Flip. Dose. Done. It is really that simple.
As for the extra stain-fighting power, it does seem to be a bit more powerful which I love! Color me happy with this product. It should be a local store to you this month! Available in two of the most popular fragrances, Mountain Breeze and Natural Elements Linen and Lilies.
Purex PowerShot a giveaway for you
Be the lucky winner of one of three Purex PowerShot by entering the Gleam form below. USA only, please. Three winners of one coupon each. Winner will have 48 hours from the time I email them as the winner to get back to me or I will be forced to pick a new winner.
Good luck!