I'm always looking for the newest beauty product. I love getting the inside scoop on them and being able to try them out is bonus points for me. I've used many different toner products in the past and for the most part they are all pretty much the same.
While looking at applying to try out this Evian Facial Spray, I was pulled it right away when it said help set your makeup with this Evian Facial Spray. I quickly applied to it as soon as reading that part and happily I was picked to review the product and let you all know about the amazing product it is.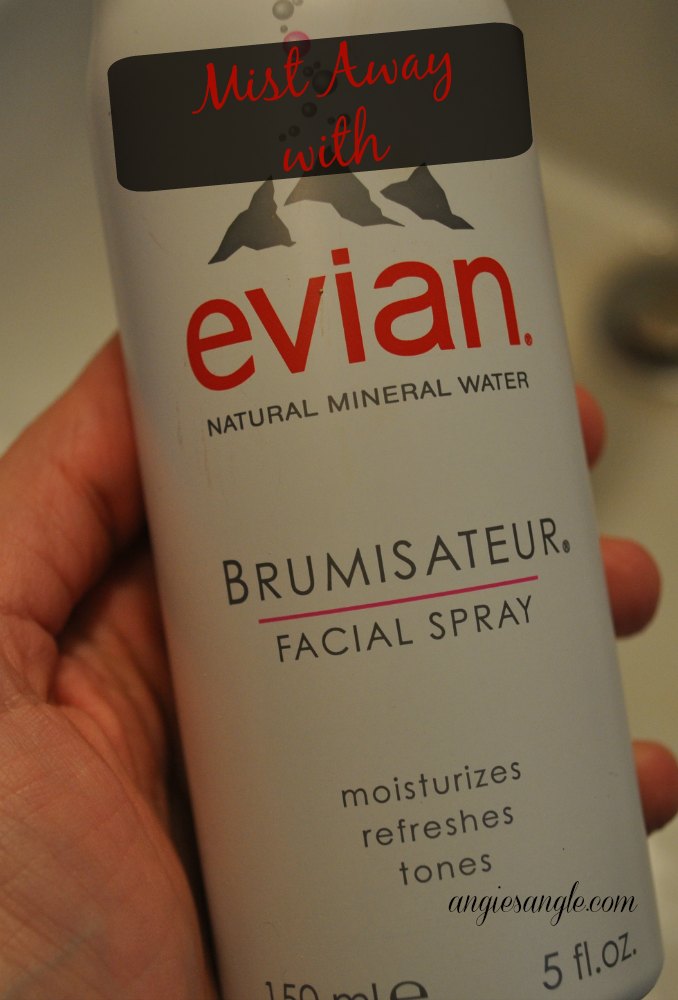 Evian Facial Spray has so many useful purposes, you are going to want a few bottles around.
-hydrate and tone facial skin after washing
-hydrate facial skin during the day right over make-up
-gently clean and freshen the baby
-use after applying mineral powder to even out complexion and a natural look
-Boost hair mid-day with a quick mist and restyle with or without heat
-mix with and blend makeup (which is what I really loved)
With all the uses, I am sure I missed some.
Evian Facial Spray is propelled by safe nitrogen (the air we breathe is 80% nitrogen) into an exquisitely fine mist. It's ideal for all skin types, even the most sensitive.
As I said, what I was most excited about was using with my makeup to set it and make it bolder. I was super impressed with my results and have used it every day since I first tried it. I knew about the trick of applying a bit of water on your makeup brush before dipping into your eyeshadow, but I was usually too lazy to do it or would get too much water on the brush. Now with this easy mist, it gets it just wet enough to blend easily and have bold makeup looks that last. Yes, I did notice my makeup tended to last longer as well. Bonus!
Getting bold makeup looks with Evian Facial Spray has never been easier. I lightly misted my two eye makeup brushes and applied as usual. Bold easy look was achieved. No matter what type of eye makeup I used, I was given the best results ever.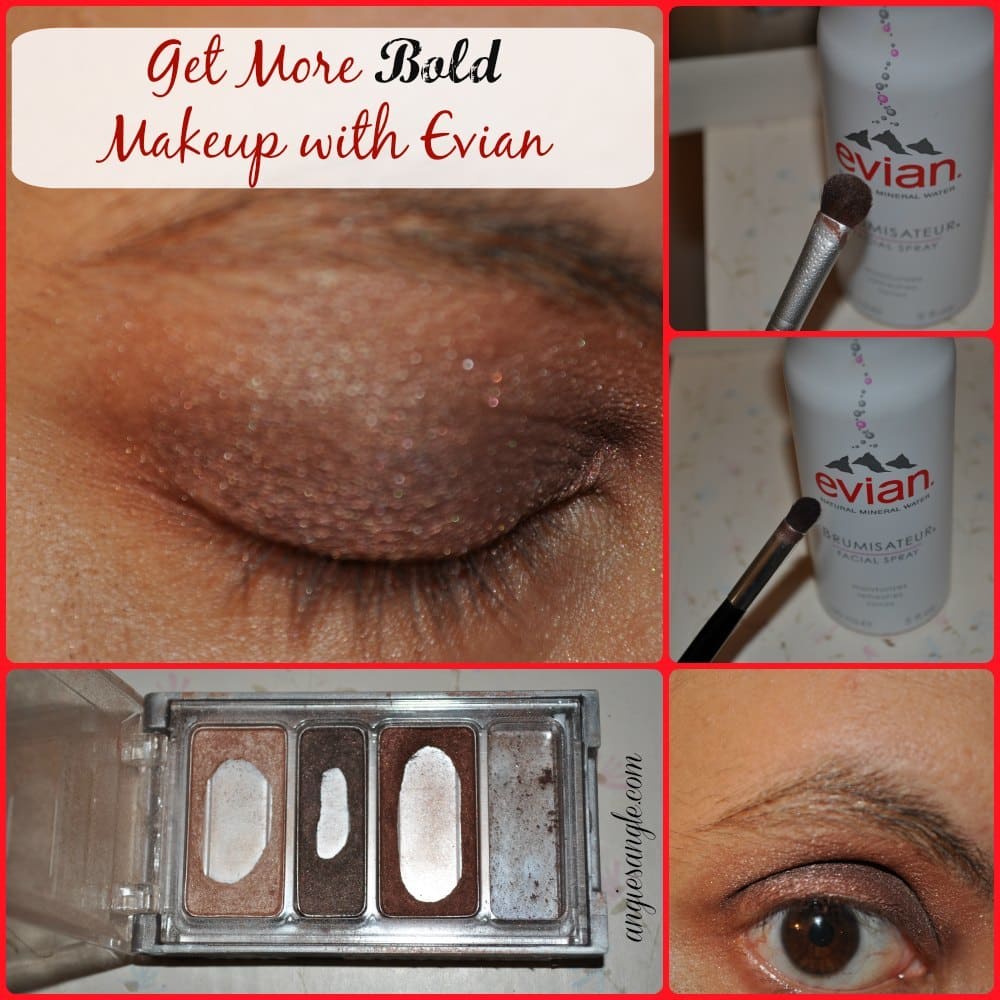 Giveaway
Now you can win your very own bottle to try out. There are 20 5oz bottles that are being given away, so your chances are fairly good. This giveaway is not hosted by Evian but the Wilkes Group. Giveaway ends the 29th of March. So enter now!
;
Your Input
How would you use this Evian Facial Spray? Would you create bold makeup looks with Evian Facial Spray?
Check out Evian's Facebook Page for even more useful tips.
Powered by BrandBacker