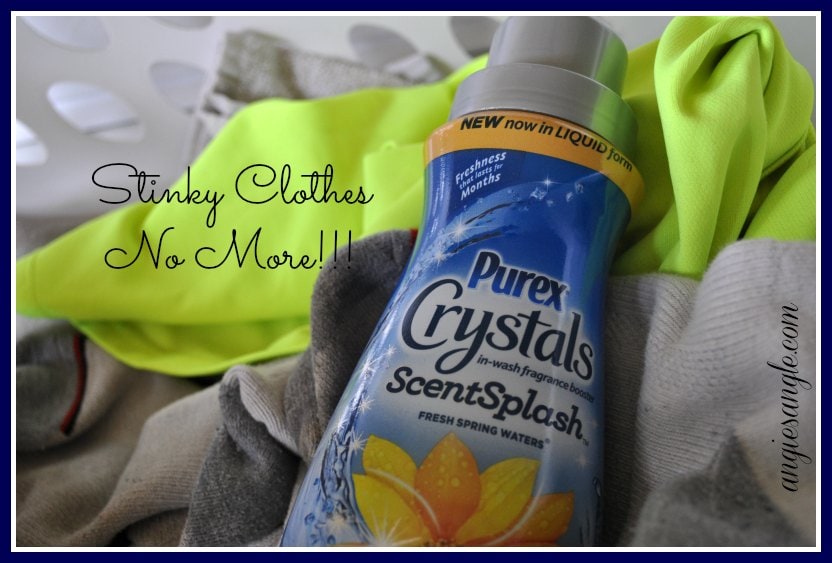 Our laundry can be pretty stinky. Especially if we have sweated in them. No one wants to have stinky laundry. Which is why there have been so many new ways to freshen your laundry right in the wash. Adding in a light scent to keep your clothes fresh for longer periods of time.
With Jason doing manual work each day at work and then playing soccer three nights a week, we have some smelly clothes in this house. Finding new ways to freshen them is kind of a fun little game for me.
This new line of Purex Crystals ScentSplash was fun to try. I wasn't a huge fan of the scent I received, which was the fresh spring waters. But it did freshen my laundry with ease. It's a liquid form, reminds me of a liquid fabric softer, you just pour your desired amount in your wash and that is that. Nothing else needed or to worry about. Liquid freshness that eliminates laundry odors. Leaving only a fresh scent behind.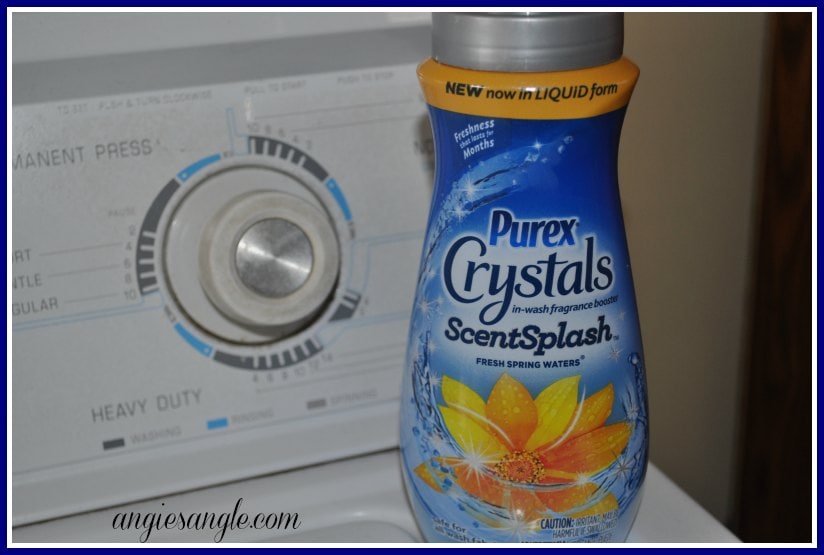 I liked this liquid form of Purex Crystals ScentSplash, but I think I like the actual crystals more than the liquid form. But, that is just my personal opinion on it. It's easy to use and easy to achieve light scent on your laundry. Not overpowering at all, especially since you can customize to how much you want to add to your wash.
How do you freshen your laundry?
Giveaway
Lucky you! I have once again 3 coupons to give out for a free bottle of Purex Crystals ScentSplash. Just fill out the Gleam form below for your chance to win. Winner(s) will have 48 hours from the time I email them as one of the winners to respond back or I will be forced to pick a new winner. USA only, as I am the one shipping the coupons.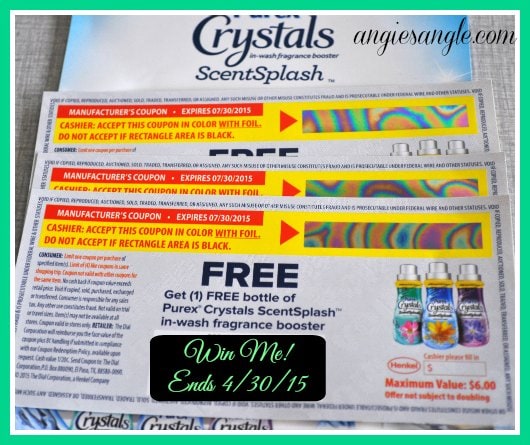 Good luck!!
The Purex brand provided me with a sample of Purex Crystals ScentSplash in exchange for a product review. However, all thoughts are completely my own.