Lately, I have wanted a lot of down time. My down time to get away from the computer, doing something more than just staring at the computer and doing the endless rounds of my emails, surveys, and blog related things. Not to mention the ever addicting facebook.
I need my down time. I need to regroup. I need to focus on enjoying the little things. I think the computer, tablet, smartphones just take away too much from the little things we should be enjoying. It's time to break away a bit this year and refocus myself.
So I thought it would be fun today to let you in on what I've done lately to enjoy my down time with.
My Down Time
Reading
This is nothing new at all. You all know how much of a bookworm I am. But, I am trying to make more time for it. Because there is nothing more enjoyable than having your mind envision on the things going on the book. You are making the scenes in your head. It takes more imagination to read a story than to just watch one on Tv. I have such a variety of books I like and enjoy that I will never run out of something new to read.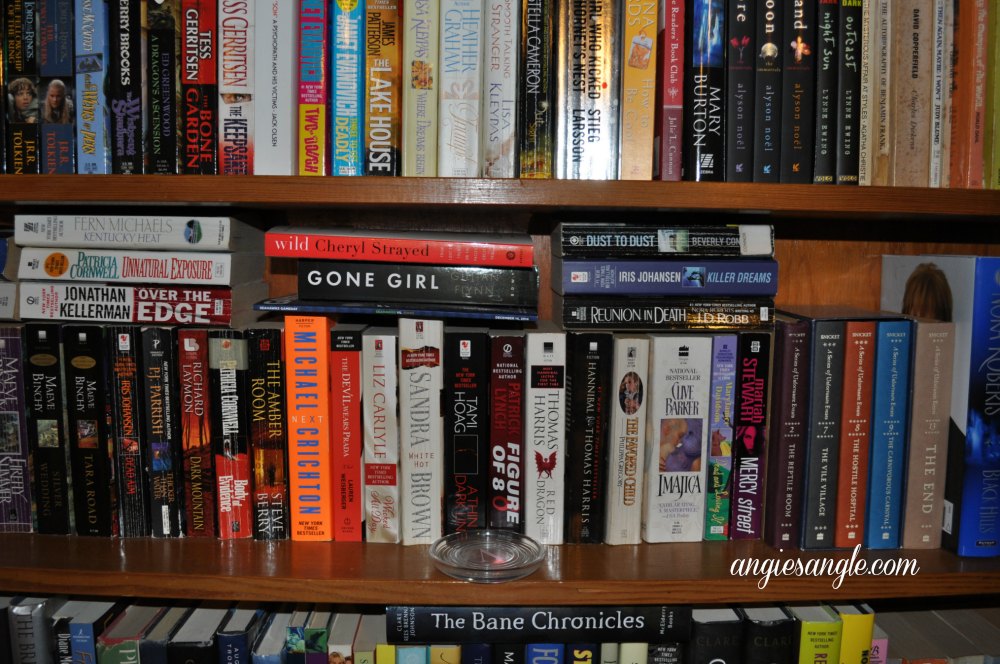 Right now I am still finishing up Frail Blood (it's still free on the kindle if you're interested) on the kindle and almost done with Odd Apocalypse by Dean Koontz in print. Odd Apocalypse is good, but not as good as past Odd Thomas books.

What kind of books do you enjoy? What you are reading now?
Coloring
Yes, I am coloring. I've always loved coloring, but I got excited when it was the big wave of adult coloring books. I was okay with coloring little kids books, but it's something amazing to color something that is actually made for us adults. I am doing Secret Garden with my colored pencils. It has lots of small details, so it takes away to color in it.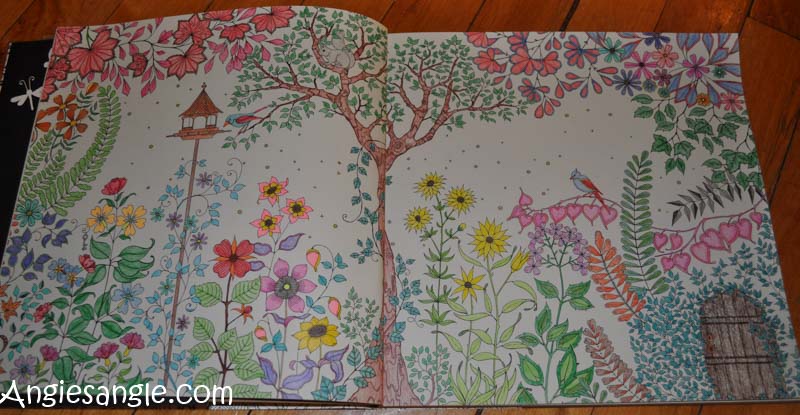 With my gel pens, I am coloring in one of the flower coloring books I received. I love coloring, it is such a joy to me as I am not crafty in any other form.
Have you started in the coloring craze? Do you prefer coloring with pens, crayons, or pencils?
Jigsaw Puzzles
Jason and I have always enjoyed doing jigsaw puzzles but just hadn't done any in a while. I just out of sight, out of mind. Plus like I said way to much computer time for the both of us. The last couple months, though, we have used the second part of our living room and have done jigsaw puzzles in there on our long table. It's really perfect.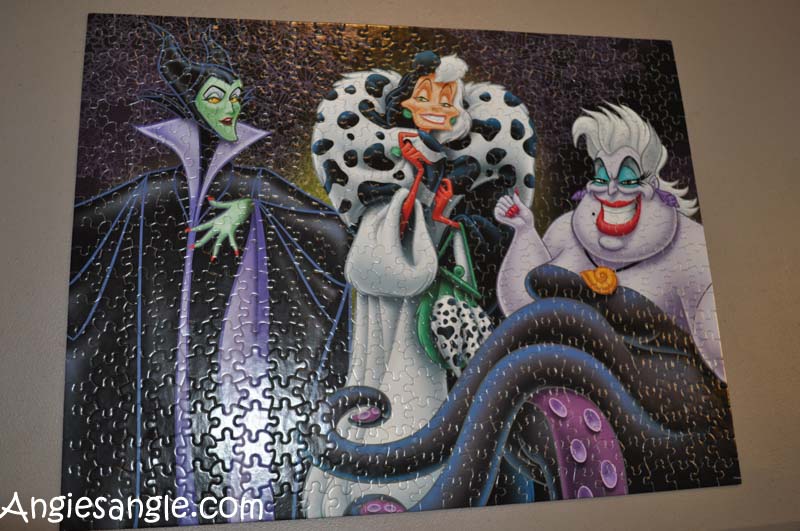 We have been working on the 5-in-1 Disney Villains lately and since it was smaller sized puzzles, we each have done it and then tearing it apart for the next one to do it. So we really have gotten our money worth out of this puzzle bundle.
When was the last time you worked on a jigsaw puzzle?
That is a little bit of what I have been doing on my down time.
What would I find you doing with your down time?