I've followed Susannah from over at Simple Moments Stick for quite some time. But weirdly, I just last month saw her Solidarity Sister link up, it was probably because I wasn't reading my blogs like I should be that I missed it from the first go around she did. Susannah pairs up bloggers with similar blogs and lifestyle to be partners for a month (two months next month) so they can get to know each other and encourage each other on their blogger life. If you'd like to join next month, hurry and sign up now because she is choosing Monday.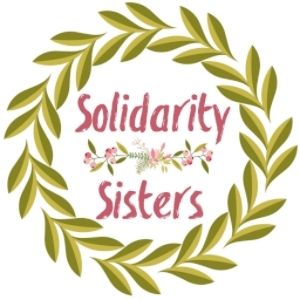 I quickly and happily joined and was paired up with Savvy from over at Savvy Working Girl. We quickly found out that we both loved dogs and were huge bookworms. Savvy is a lifestyle blogger who tends to stick with career, finance, and book topics. She uses her blog as a stress reliever from her busy day job.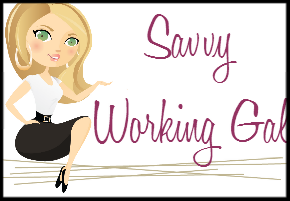 I asked Savvy to share with you 5 Book Recommendations in the line of history and biographies since I have a huge love of both and found it fitting for my blog.
5 Book Recommendations by Savvy
Catherine the Great: Portrait of a Woman by Robert K. Massie
At almost 600 pages, Massie has written an all-encompassing biography of Catherine the Great beginning with her childhood in Germany and ending with her death at the age of 67. Catherine's life is truly fascinating. She is sent to Russia to marry a prince and provide an heir to the throne but becomes Empress after her lover and his friends overthrow her husband. This book also provides a good understanding of pre-revolutionary Russia and how some of Catherine's choices led to problems Russia still struggles with today. (Catherine is a land grabber). Also, her husband the grand duke Peter is one odd character; seriously you couldn't make someone like him up and have it be believable.
Coco Chanel: The Legend and The Life by Justine Picardie
Coco Chanel's life is a fascinating study of a woman born poor, illegitimate and raised in an orphanage who transformed herself into one of the most powerful fashion designers of the 20th century. As part of Chanel's transformation, she covered up much of her past and told enormous lies about her life. Picardie sorts through personal observations and interviews with surviving friends, employees and relatives; Chanel's abandoned memoirs and tabloid rumors to give us an accurate portrayal of Coco Chanel's life.
Queen of Fashion: What Marie Antoinette Wore to the Revolution by Caroline Weber
Weber chronicles Marie Antoinette's life through her fashion choices upon her arrival in France until her death. By becoming familiar with her upbringing in Austria, the intricate details of her life at court and those who surrounded her, along with learning the politics of the time I came away with a better understanding of who Marie Antoinette really was and what caused her downfall; she was more a naïve victim of circumstance (a scapegoat) than the spendthrift, heartless queen she was accused of being.
This Little Light of Mine: The Life of Fannie Lou Hamer by Kay Mills
The life of Fannie Lou Hamer is an amazing story. What makes it so remarkable is that from the outside this poor, short black woman seemed like an unlikely candidate to become a civil rights icon. How did this woman who risked everything including her life become so fearless? Kay Mills provides an excellent study of the factors contributing to Fannie Lou Hamer's strength to carry on despite so many obstacles, set-backs and ill health.
American Eve: Evelyn Nesbit, Stanford White: The Birth of The "IT" Girl and the Crime of the Century by Paula Uruburu
This is the story of Evelyn Nesbit. At the young age of 16, Nesbit enters pop culture history as the nation's first pin-up girl; but her rags-to-riches story ends in a trial that involved madness and murder. I included this book because Evelyn is the first of a long line of girls pushed into fame and celebrity by their mother or parent's quest for money with little regard for the safety and well-being of their daughters.
Thanks, Savvy, those sound great, in fact, I am putting some on my amazon wish list soon! I am glad we were partnered up and I enjoyed getting to know you and being there for you after you lost your fur baby, Buck this last month.
I guest posted over at Savvy's with a bit of information about Swagbucks, won't you check it out, here.