Let me count the ways to my heart on Valentines Day or really any day!
It's almost the most romantic day of the year you guys, so I thought a perfect addition to my all about me Fridays would be the ways to my heart on Valentines Day. These ideas are all my own and what would make me happy personally. I'm not your average girly girl and some of these things may surprise you. These don't just have to be on Valentines Day, though, these would make me happy during any point of the year from anyone, not just my husband.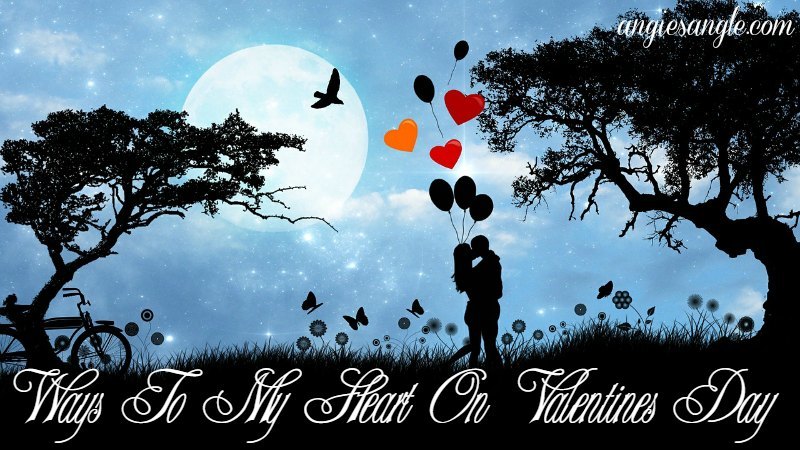 Ways To My Heart On Valentines Day
Buy me a game I've been wanting. Bonus points if you play it with me soon after the fact.
Cook or bring me food. I hate cooking, which I know I have stated, but I do love food. Or take me out to eat. Just feed me and I'll be happy. Just don't think I'll know what I want or am feeling to eat at any point. It's rare if I know.
Take me on vacation or go on vacation with me. I love to go places and do things. Nothing makes me happier. I love road trips. I love renting houses. Surprise me.
Buy me a book I've been wanting. Books are my happiness. Real books I can feel in my hands are grand, kindle books are okay.
Do the dishes, clean up the kitchen. Do the ice and the water. It's amazing and grand on days when I don't have to do those things fifty million times a day. Not really, but it feels that way sometimes.
Buy me a bookmark. Yep, it's that easy. I love bookmarks and have a ton of them, but like books, I am always wanting more.
Take me hiking with a picnic. Roxy and I both would love that.
Take me to a casino so I can play some slots! Ching, Ching!
Buy me an actual card.
Buy me anything on my Amazon Wish List or Pinterest Wish List
Surprise me. I love surprises. It's the little things I love the most. The little random hints of I was thinking of you really get me smiling.
I like jewelry, but it's not something I lust over. I enjoy flowers. I am not big on chocolate unless it has caramel or peanut butter!
Some of my girls piped in with things they'd enjoy on Valentines Day or any day to make them happy. Check out their list! *fyi, I really wish some of my guys would have piped in on this too*
car parts – yes girls like car parts too, it's odd and quirky and I love it!
jewelry
guns & ammo
flowers
sleep in
crafty basket
pens
notepads
books/book gift card
wash my truck
a maid!
Now I'd love to hear what would make you heart pitter patter this Valentines Day or any day?