I dye my hair. I dye it quite often anymore. Why do I dye it so often? Yes, I like the change coloring can do, how soft my hair is afterwards, and how much healthier my hair looks after doing so. But, the main reason I dye my hair is my horrible stubborn grays that pop out on me. I have had them for so long now, but they are slowly getting worse and worse where I feel like I should just be able to dye it every couple of weeks. Which is why I am always thrilled to try new products to poof away your gray so I maybe don't have to dye as often and can hide the more noticeable grays while going out.
This time around I was able to test out the Gray Away by EVERPRO®. Gray Away powder is a magnetic powder that grabs those stubborn grays and covers them right up.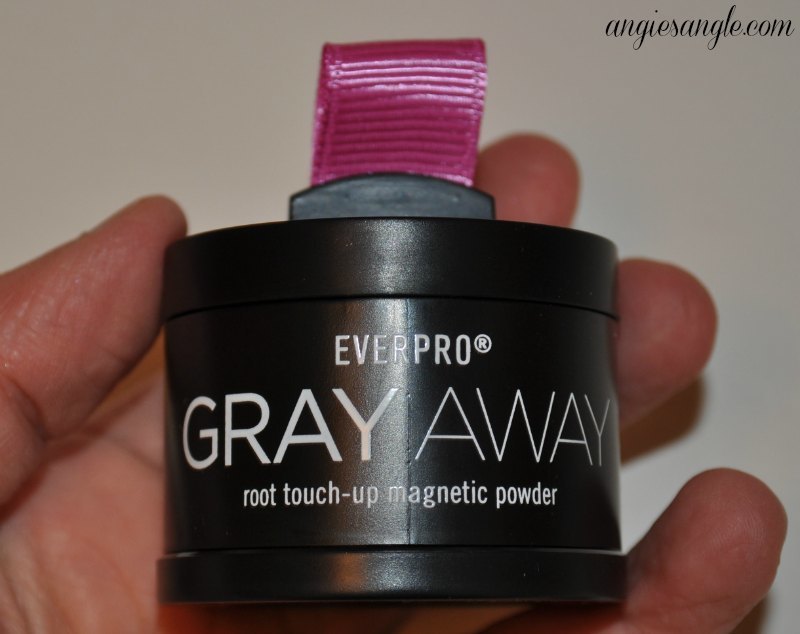 From EVERPRO® themselves:
An innovative, new formula, the Gray Away root touch-up magnetic powder is an instant solution to get rid of those unwanted grays. Its unique binding formula attaches to each hair strand like magnets providing the ultimate coverage that stays put all day long! The dome sponge applicator allows for contoured and precise coverage for those hard to reach places like your temples and the crown of your head. Cute and fun portable packaging with mirror allows you to take it with you wherever you go. A perfect complement to the Gray Away temporary root concealer spray. This product line is made up of 3 colors (Black/Dark Brown, Light Brown,and Lightest Brown/Medium Blonde) that cover 9 shade levels.
Poof Away Your Gray with Gray Away – My Thoughts
I first used the dome sponge that comes with it for my noticeable temple area that seems to sprout gray like a fountain. Where it left a big old smudge on my actual skin instead of my fine hair that I wanted to cover. I then used it on the top of my head to cover those pesky grays that were growing out and that worked well. It covered up quickly and easy with nothing felt left behind.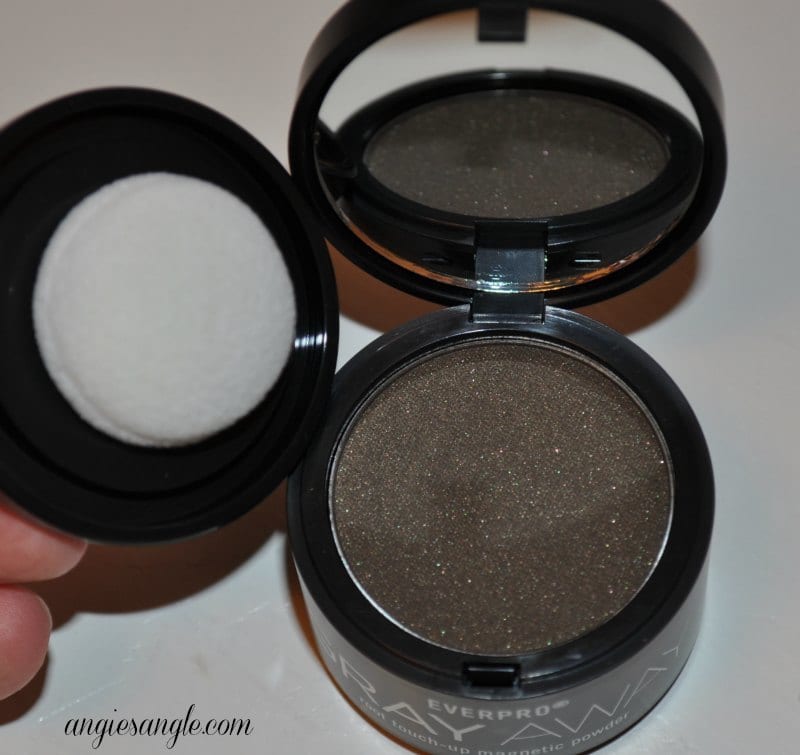 You can see very faintly the fine gray hairs in this picture, trying to get a picture that my gray show up in doesn't work so well, so you'll only get a brief image. Forget about showing how it looked after applying because again you really couldn't tell with my hair in actual photos.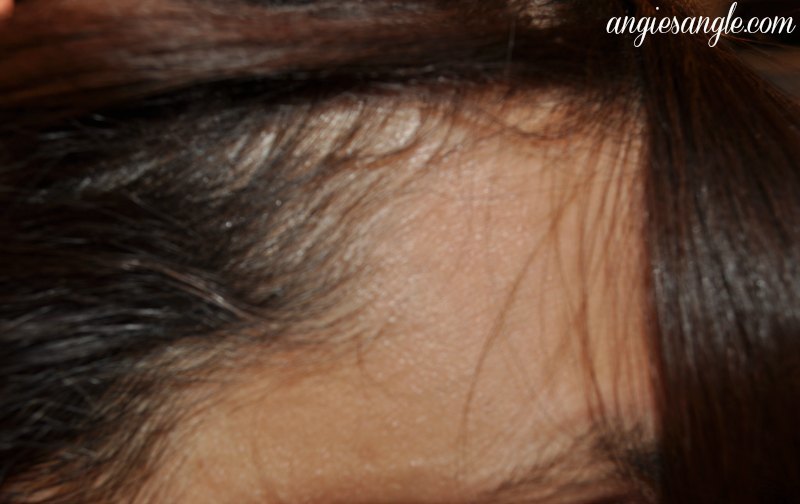 I was trying to figure out how to more easily use the product on my temples since the hair there is so fine I wanted to cover and not leave behind the product on my skin like it did the first time. I finally decided, you know what, I am going to use a makeup brush and try that. It worked perfectly. It softly covered the gray with no big blobs of product left on my face.
Overall, I really liked the EVERPRO® Gray Away to poof away your gray. With some fine tweaks on my end, I got it to work even better than the dome sponge for my fine hairs and was happy with how well it covered what I needed to cover and hide in between colorings.
Are you in need of some gray coverage yourself? Lucky for you, I have a code especially for you to save 20% off your own Gray Away, just use NOGRAY20 while checking out at EVERPRO® to save now. Good only until the 31st of May, 2016.
Powered by BrandBacker