This week's Catch the Moment 366 Week 29 is going up a little later than it has been the last few weeks because instead of working yesterday, Jason had his floating Holiday from the 4th. So since he was off, we spent most of yesterday trying to get stuff for the house and other various errands, but mostly shopping and yet not getting all we had hoped to get. I hate that feeling.
So today I am trying to get this up and the book review that needs to go live tomorrow done before focusing my efforts on the house itself. Jason was out golfing today and just finished and is running to Chucks Produce to get us our much-needed fruit and vegetables. While I am finally getting down to focusing on the couple of blog posts I need to do for the day.
This last week of photos for Catch the Moment 366 Week 29 are mainly filled with just your average days, but there is one picture of Crusin' the Gut, normally we'd have had a lot more photos for that but with Jason working Saturdays, we got a late start and thus not as many photos to share. I hope you find a photo or two from this last week you personally enjoy!
Find out all about Catch The Moment here. Here's the short version.
You do not have to have a blog to participate.
Take a picture a day.
You can start at any time.
Use the hashtag #catchthemoment366 to play along on social media
Weeks start on Friday and end on Thursday. Download a calendar with the week #s here.
Come back and link up every Sunday – Thursday with your previous week's photos.
It's called a project versus a challenge because it is what you make of it
Join the Facebook Group here.
Catch the Moment 366 Week 29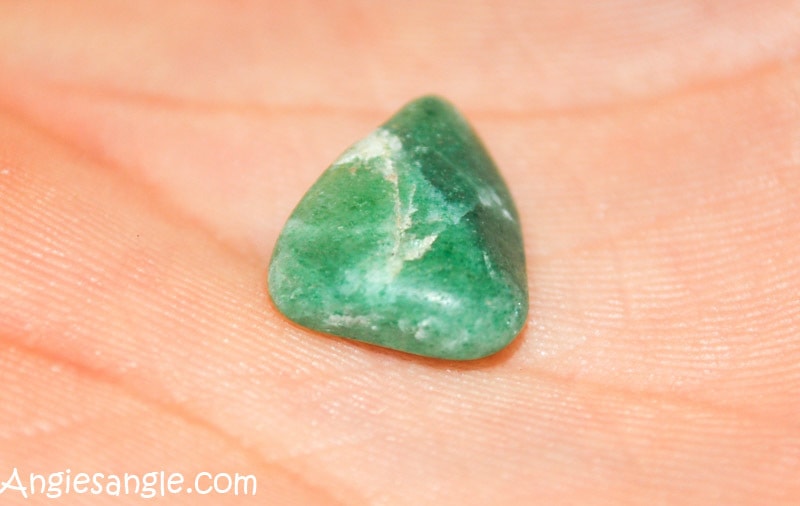 Day 198 – Friday, July 15th – Jason found this pretty little rock while out walking his property grounds. We are not quite sure what it is exactly, but I sure do like it!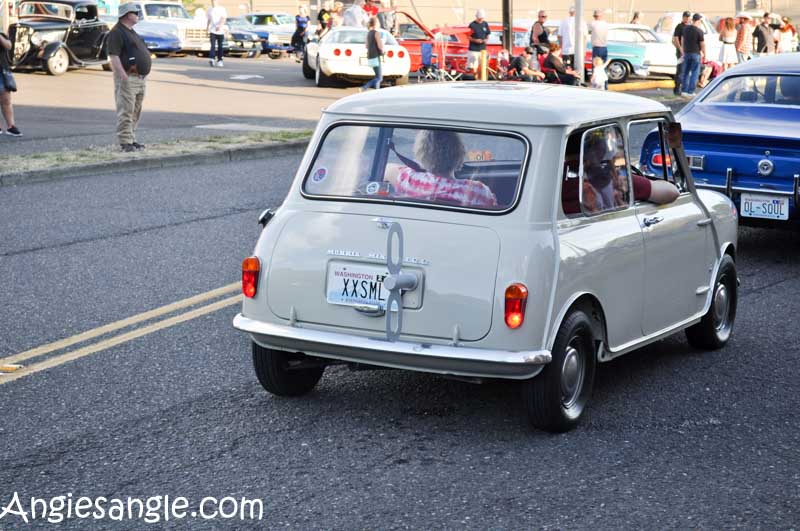 Day 199 – Saturday, July 16th – One of the very few photos I got for Crusin' The Gut in downtown Vancouver, Washington this year. The little wind-up car.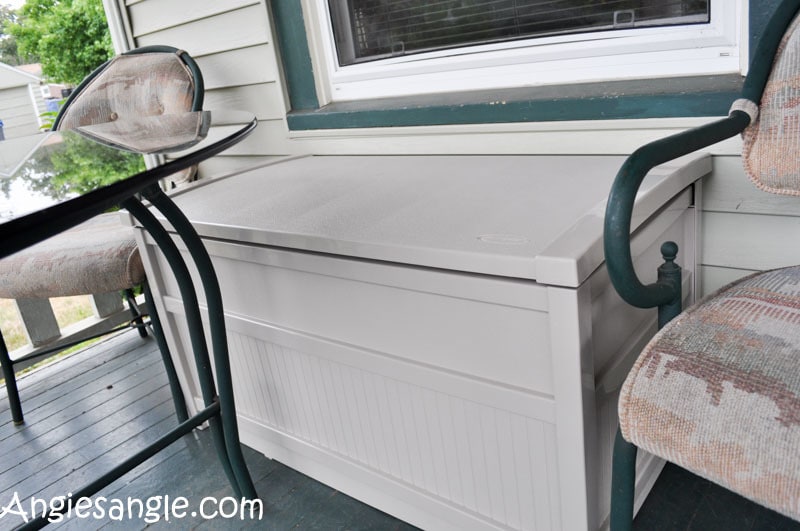 Day 200 – Sunday, July 17th – I finally put together the outdoor box* I bought on Amazon a few weeks back. I got it for all our outdoor toys, but now we can't find the old box with all our outdoor toys in it. Ugh! But so far in our box is molkky & ladder ball. *amazon associate link used, I'll get kick back if you order through that link*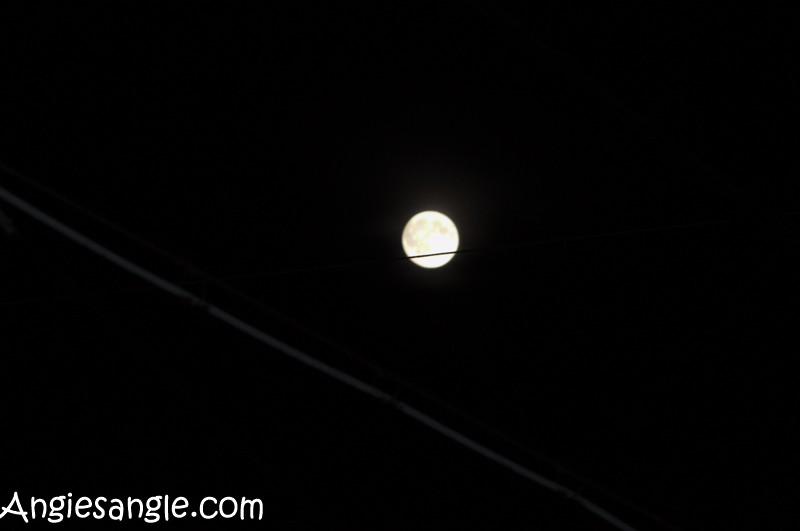 Day 201 – Monday, July 18th – I was trying to get shots of the moon, this was probably the best I could get. Sometimes I can really get the details on it and other times not so much. I really need to figure out my real settings better. Someday.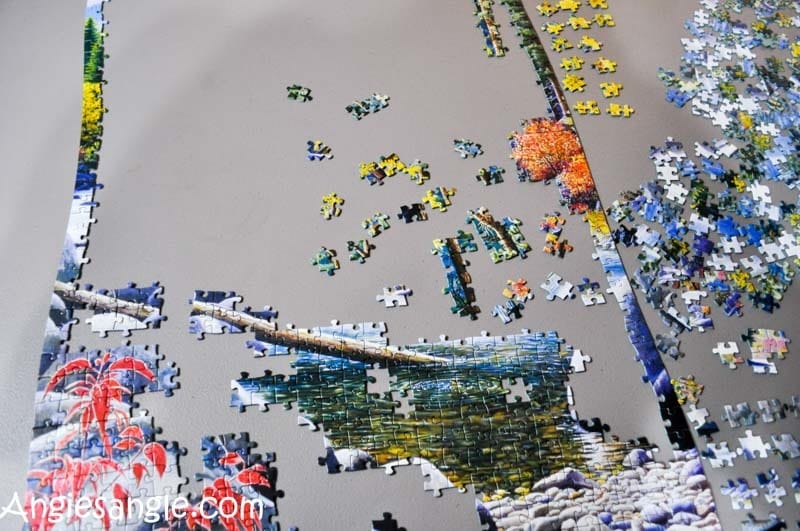 Day 202 – Tuesday, July 19th – Jason has worked on this puzzle since last week. It's a little bit hard and I am a little leery of working it on my own after he is done. But gosh darn it, I will!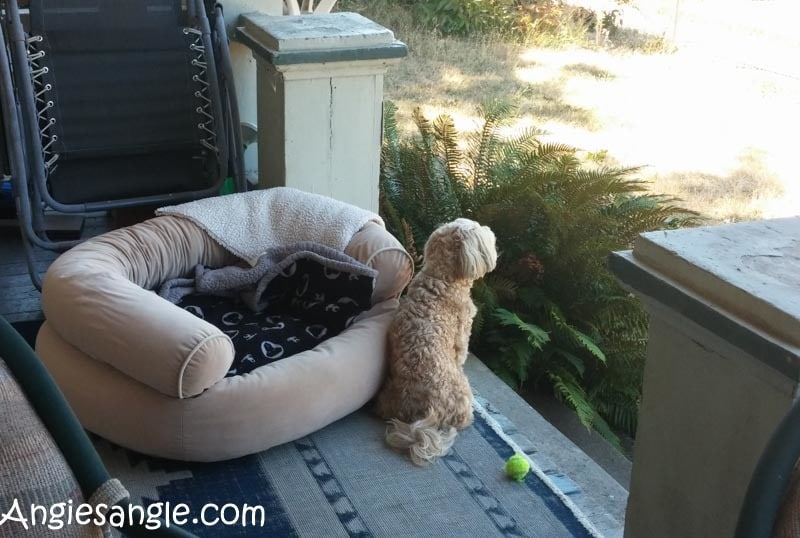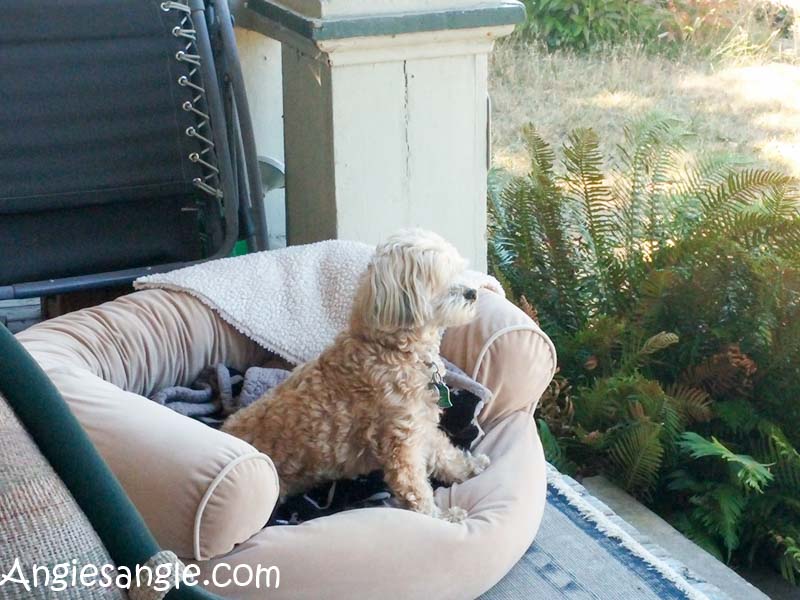 Day 203 – Wednesday, July 20th – I took Roxy's bed outside while I worked outside on the porch, thinking she may enjoy lounging in that instead of the hard porch. Instead, she leaned against it for quite a bit (top photo) and then got into for a couple of minutes and that was it for the bed. It was a nice thought.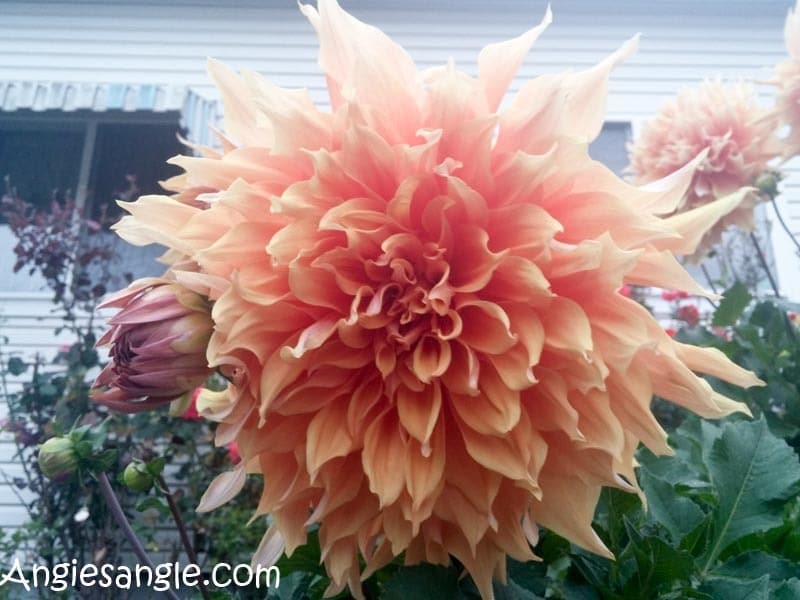 Day 204 – Thursday, July 21st – We were out for a walk and ran across this HUGE flower. I just had to get a photo of it though I really don't know what kind of flower it was.
How was your week?