Leaving the house without any coverage on my face is just not something I am willing to do. Though my skin has improved lately, I still think it has major imperfections that foundation and mineral wear help cover. I am much more comfortable stepping out feeling put together. Making myself feel like a whole person.
Some facial foundations though can leave my skin feeling weighed down and not even and just unnatural. I don't want unnatural looking skin. The idea is to look as natural as possible and that I have the look of almost no makeup on.
I've tried regular foundations, BB Creams, CC Creams and all have their perks. Yet, I am always on the lookout for something new that will have the coverage I want and feel I need without weighing down.
Which left me pretty giddy to be accepted to try out the Studio Gear Mineral Wear. Studio Gear Mineral Wear can be used wet or dry. Now today I am excited to share my stunning results using Studio Gear Mineral Wear.
There are several skin tones to choose from but I went Natural for my Studio Gear Mineral Wear. Pleased when I realized it also came up with the Studio Gear Revitalizing Day Serum.
Results Using Studio Gear Mineral Wear
First, let's check out the Studio Gear Revitalizing Day Serum.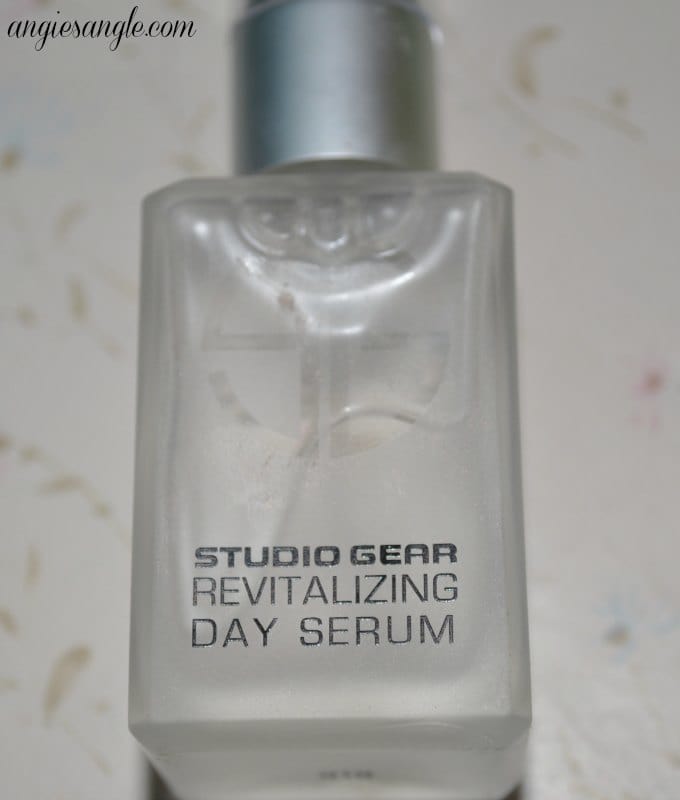 Revitalizing Day Serum is an exclusive formulation containing structural lipids, antioxidants, and natural botanicals that can help to visibly diminish the appearance of fine lines and wrinkles and protect the skin from oxidative damage and photo-aging caused by environmental stresses. Skin texture and clarity are significantly improved and makeup application is dramatically enhanced. KEY BENEFITS
Fatty Acids/Phospholipids: Protects and insulates the skin from environmental damage and moisture loss.

Squalane/Avocado Oil: Restores skin suppleness, flexibility, and texture.

Vitamin E: A powerful antioxidant that enhances the healing process with skin moisturizers
I applied this after my moisturizer and before my foundation. I was going to do facial primer in between this Studio Gear Revitalizing Day Serum and the Studio Gear Mineral Wear but found that the serum almost acted like a primer and I didn't feel I need the extra weight on my face.
When you first apply the serum it feels heavy and super oily/shiny, but it quickly absorbs in and you are left with a smooth textured face to apply the mineral wear. It states it is not scented but I kind of wish it was because the scent that first comes to me as applying it is not pleasant but am thankful that also quickly goes away.
I felt the Studio Gear Revitalizing Day Serum did an amazing job smoothing the face and leaving me with a soft even texture to apply the Studio Gear Mineral Wear.
You can buy this at Studio Gear for $40 and I bet it will last quite a long time because you don't need much for each application.
Results Using Studio Gear Mineral Wear
Now for the main event! My stunning results using Studio Gear Mineral Wear.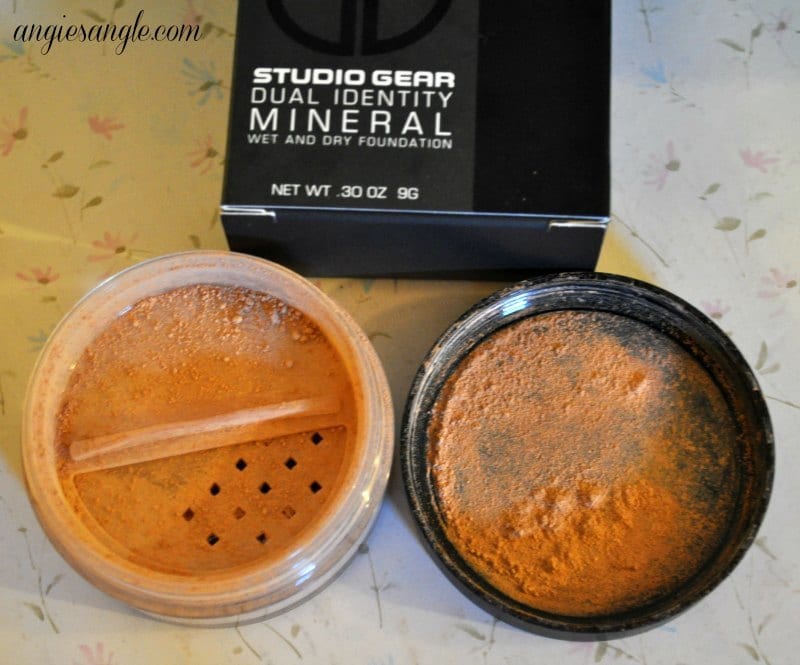 Dual Identity Wet/Dry Mineral Foundation is a true revolutionary advancement in beauty. These loose minerals provide all the benefits you'™ve come to expect of a normal mineral foundation enhanced with the improved application, feel, look, and performance you love from your favorite wet, dry, or liquid foundation. APPLICATION TECHNIQUES
Powder Foundation: Apply over Prime Objective Skin Perfecting Face Primer with #1 Kabuki Brush as a traditional mineral foundation.

Cream Foundation: Add skin care benefits by blending Dual Identity with Protective Day Lotion SPF 15 on the back of your hand with the #16 Foundation Brush. Apply with fingers and blend into the skin.

Liquid Foundation: Apply Dual Identity as a traditional mineral foundation, then dampen your brush or sponge and press the moistened puff into the powder. Blend with the #3 Domed Foundation Brush to see the transformation.
Applying I did slightly different than stated above. Spraying my brush with my Evian spray and then dipped my brush into the loose powder and then brushed onto my skin. Making sure to get my full face along with my neck and sometimes even my chest.
Which left me with even facial skin that looked put together and just nice. It wasn't overly done and while I did have a more tan look, it wasn't unnatural looking at all I didn't think.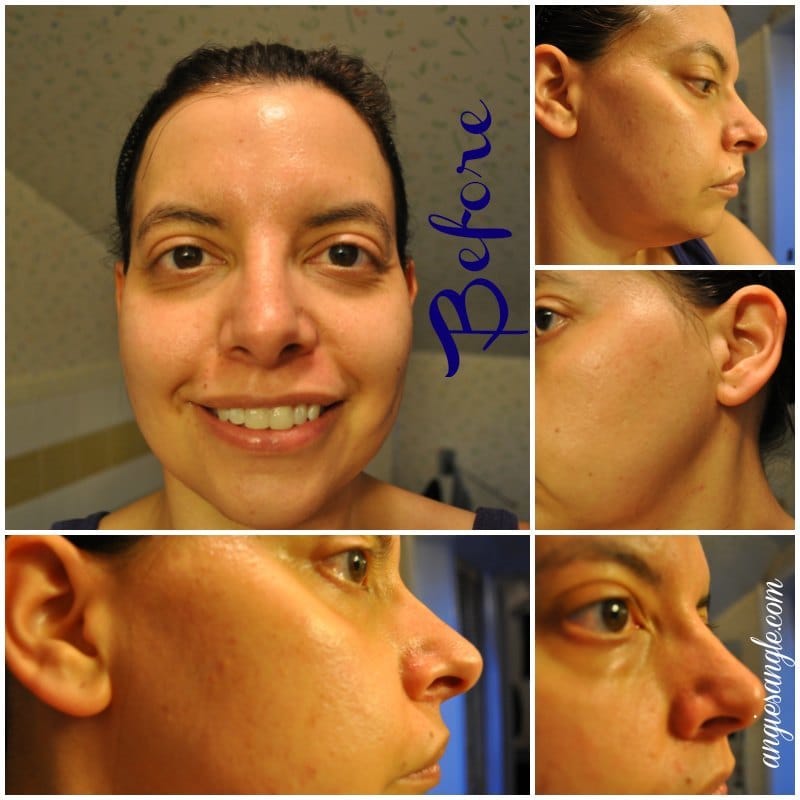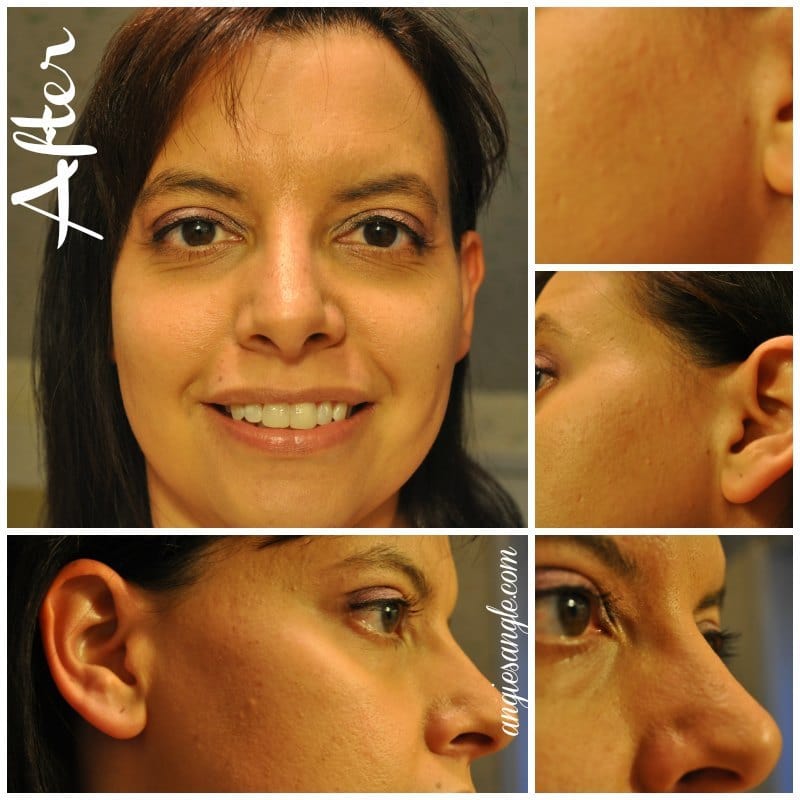 I was completely pleased with this Studio Gear Mineral Wear. So much that I'd probably prefer to use this over most of my other foundations. It was so easy to use and the results were next to none.
You can buy it at Studio Gear for $28.
Powered by BrandBacker.