I received this product free for my review, however, all thoughts are 100% my own.
There is something amazing and great about getting away and traveling. Even if it's just for an overnight, most of the time you come back feeling so much more recharged and ready to take all the real life for awhile again. We are getting better about getting away and exploring more again. With exploring and overnighters though you need to take your skin care set with you. Why can't they just make an anti-wrinkle travel set?
I had browsed the little travel sets in every section of every store, but yet never found an entire skin care line. Quite often I either had to mix and match or just take my full line with me. Taking my full skin care line with me can be bulky and annoying, though.
Which is why I was thrilled to get offered to review this anti-wrinkle travel set. A full line of travel size products made just for anti-wrinkle needs. All offered in this little white pouch so you can just throw that pouch in and go.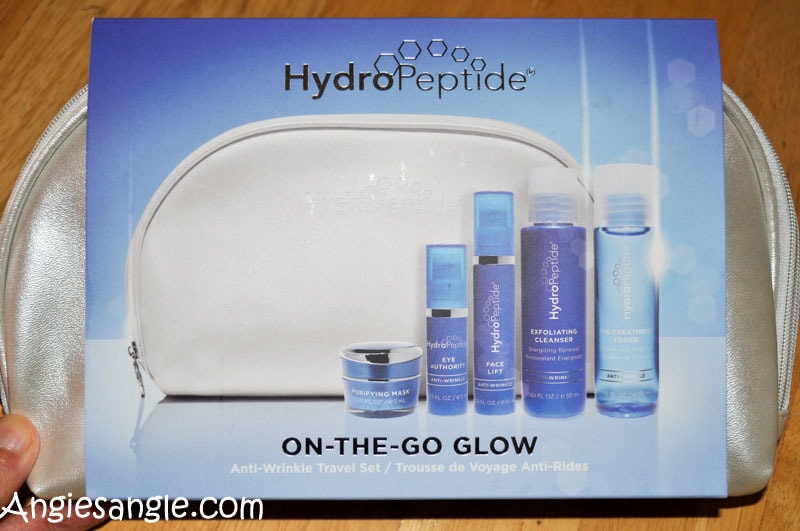 Anti-Wrinkle Travel Set from HydroPeptide
HydroPeptide is ready to give you that on-the-go glow with this anti-wrinkle travel set. All you need for your skin care routine in an easy to take with you bag and small size.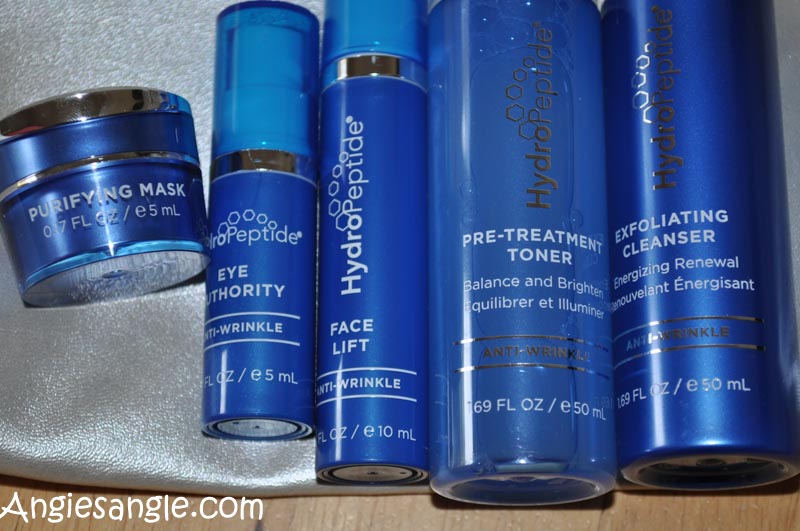 Included in this anti-wrinkle travel set for that on-the-go glow are the following:
Exfoliating Cleanser – Energizing Renewal
Foaming peptides with a burst of citrus that energizes your skin, while revitalizing hydration and enhancing a healthy glow.
Pre-Treatment Toner – Balance & Brighten
Age-defying treatment toner exfoliates while brightening and evening out skin tone.
Purifying Mask – Lift, Glow, Firm
When removed it instantly creates a more youthful radiant glow. Impurities are extracted and minimizing the appearance of pores. The purifying clays, peptides, and hyaluronic acid help lift, firm and hydrate your skin.
Eye Authority – Dark Circles, Puffiness, Fine Lines
A four-dimensional luminous eye cream that immediately brightens tired eyes and lessens the look of dark circles, fine lines, wrinkles, and puffiness.
Face Lift – Advanced Ultra-Light Moisturizer
A visible face lift with this ultra-light cream containing smart hydration that ensures ideal moisture to your skin's exact needs. A mega-dose of multi-performance peptides reinforces skin's defenses, energizes and thoroughly protects again environmental stressors while restoring firmness, visibly lifting wrinkles and fading age spots.
An amazing skin care set that is perfect for the anti-wrinkle travel set giving you that on-the-go glow that we all need and want. No more searching and mix and matching for our travel needs.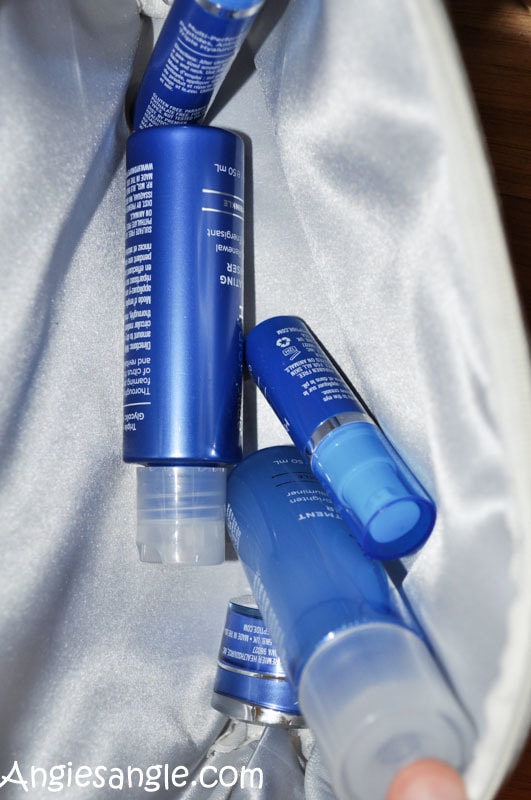 You can buy your own set at HydroPeptide with a 20% using: BBACK20A – Buy today!
What do you use when you travel? Do you tend to mix and match travel size skin care products? Or do you just bring your full-size products with you? I'd love to hear what you do.
Powered by BrandBacker