This is in no way sponsored, but if you join and order your first stitch through any of the links provided, I will earn a $25 credit to help me buy even more fun stitch fix items.
You won't find me wearing the latest fashions or even caring about the latest fashions. Quite often you'll find me jeans and a t-shirt most days. Heck, to be honest, you won't find me changed out of my comfy jammie like clothes. But there was something intriguing about a stylist picking out clothes for you and getting them in the mail.
I decided that since it's my birthday month, that'll I'd splurge and finally sign up for my first stitch fix.
Now I have had seen so many other bloggers doing their stitch fix posts for a long time now. I have had my eye on this Stitch Fix site since it came around and have had an account for just as long. That whole idea of actually putting down a credit card and paying full price for clothes just was stopping me from experiencing this amazing fun site.
For those that don't know about Stitch Fix yet. Stitch Fix is a site where you fill out your style profile. Then you schedule a box to come straight to your house. You do pay $20 to get the box shipped to you, but that can be applied to anything you keep in the box. A stylist will be assigned to you and they'll pick out 5 items to send to you in your box. You may choose to set up a monthly box or just do it as you want a box. You may also leave notes to your stylist on what you are wanting in each box.
A stylist will be assigned to you and they'll pick out 5 items to send to you in your box. You may choose to set up a monthly box or just do it as you want a box. You may also leave notes to your stylist on what you are wanting in each box.
After you receive your box, you go through it and pick what you want to keep or send back. If you keep all five items, then you will get a 25% discount. What you don't want you then just send back to Stitch Fix in the postage-paid envelope provided within 3 business days.
Sounds easy right and oh so much fun!
My First Stitch Fix
Having no real idea what to expect from my first stitch fix, I was so excited when it landed on my doorstep a day after was my original requested date. I dove into that box and giddily pulled out my five items.
There was a pair of pants and four tops. I tried them on later that afternoon and took really quick pictures of them on for my personal facebook and a few people liked the one top I wasn't sure of.
Sunday we took better pictures to share here.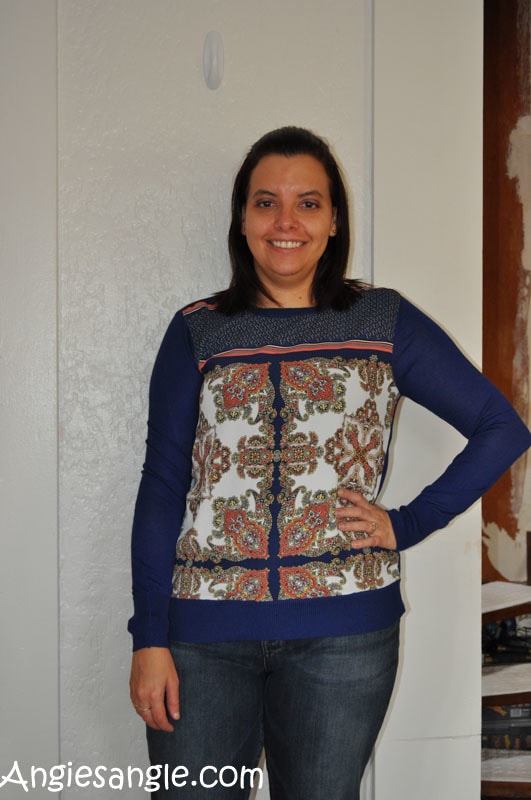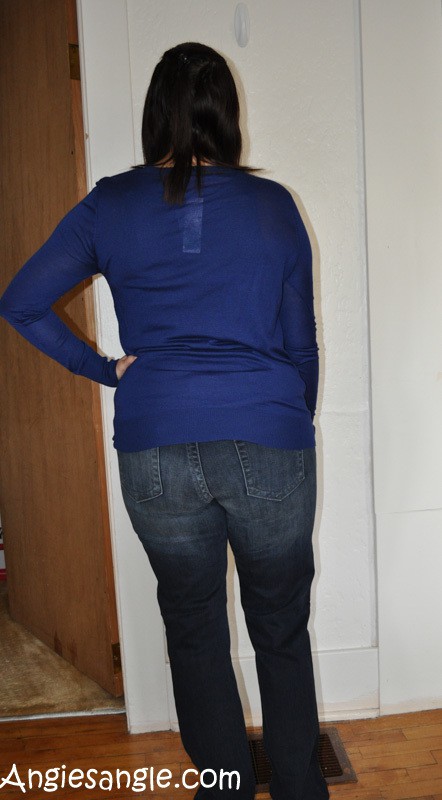 41Hawthorn – Zappo Printed Mixed Material Top – $58
I was not a fan of this shirt at all when I first pulled it out of the box. It wasn't my style or liking at all. Surprisingly, when I put it on I liked it a bit more, but it wasn't something I still like. The fit wasn't right either. The top of my arms around the armpit was just too tight.
Nope, not a fan – back it goes!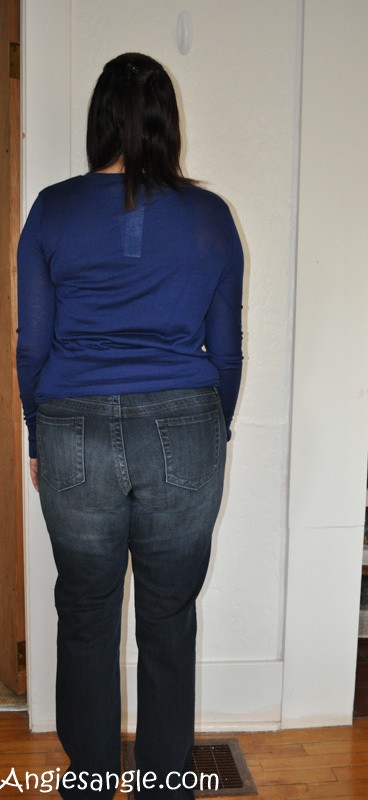 Kut From The Kloth – Maribel Straight Leg Jean – $88
When I first pulled these out I was pretty sure that they were too big of a size. The material was super soft though and I knew they'd be comfortable.
Sure enough, I put them on and they are too big in the waist. A small gap in the front and an even bigger gap in the back. The length was a tiny bit too long too, but not by much. Otherwise, they were indeed super soft and would have very comfortable.
Now I have a big butt, but in these, it even looks bigger.
Did not keep.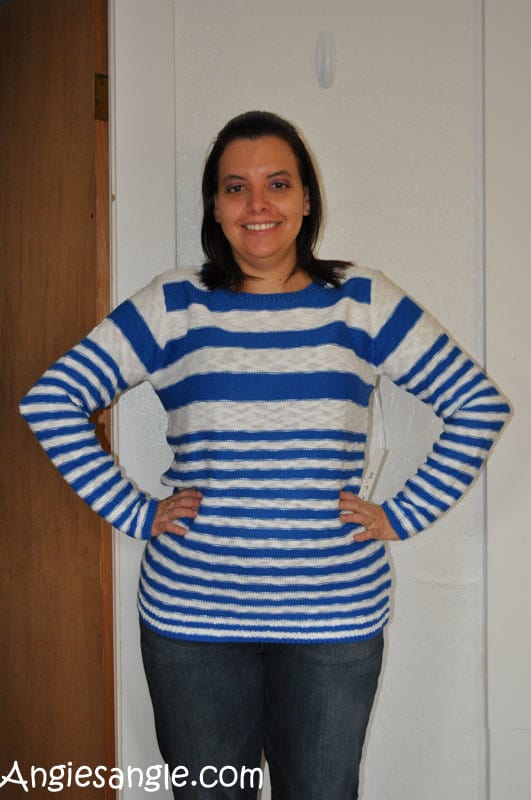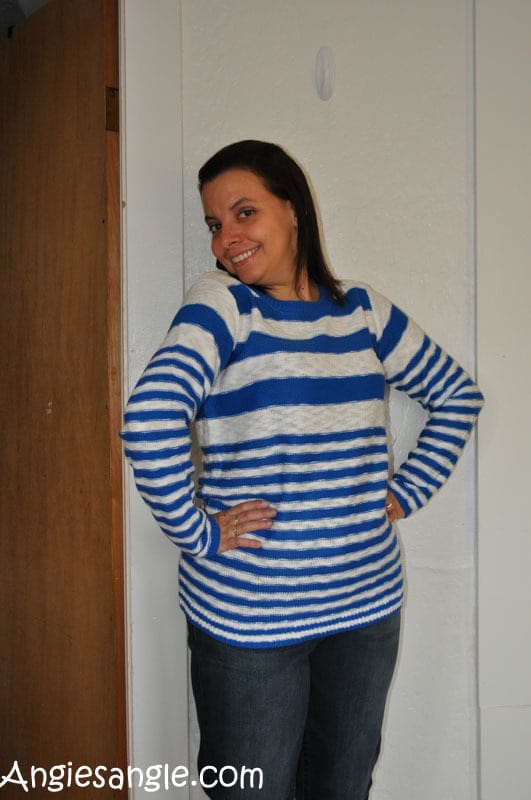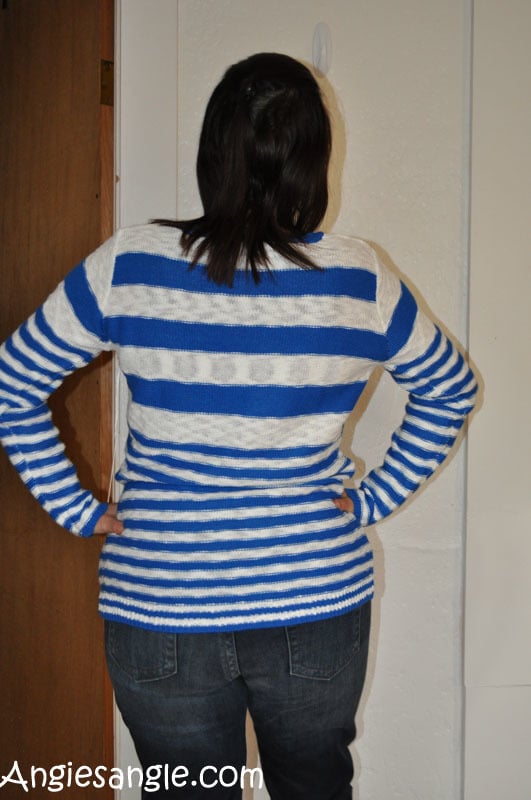 Mak – Shayne Striped Pullover – $48
Now this! This, I pulled it out of the box and knew without a doubt even before putting it on that it was going to be kept and I was going to love it.
I loved it even more once I put it on. So soft and the stripes are awesome. Perfect in my book.
Totally kept!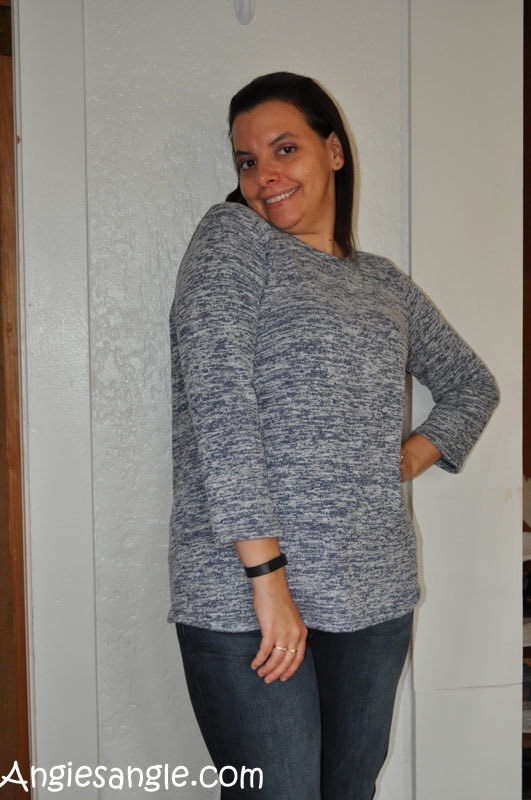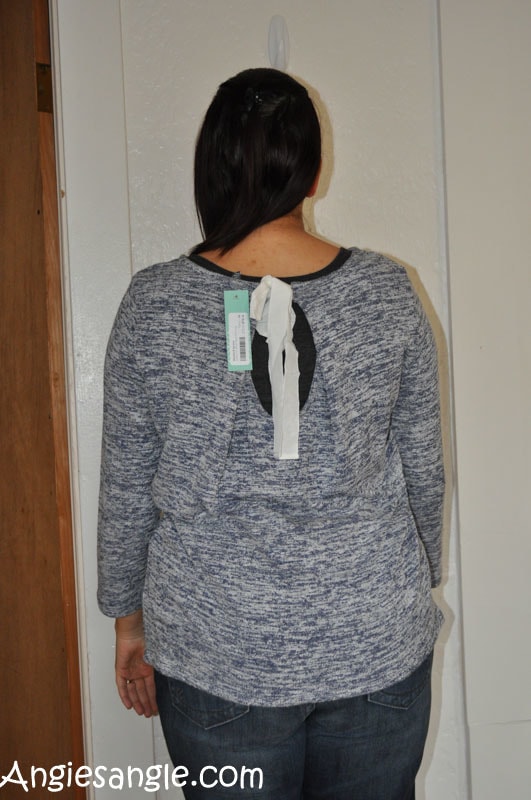 Market & Spruce – Dollie Tie Back Neck Knit Top – $54
Now this one surprised me some. Pulling it out, I would have sworn to you I was going to love it. The material was great and looked like something I'd like. I admit though I was thrown off by the tie in the back, but still thought I'd likely like it.
Sadly, that wasn't the case. I wasn't a fan of the length of the sleeves, the tie on the back didn't lay right to me, and it just seemed overall big.
No surprise after those statements, I did not keep.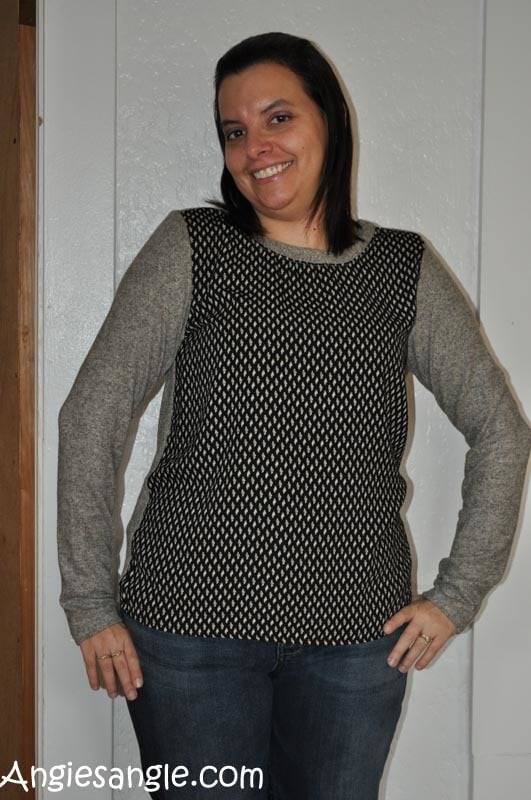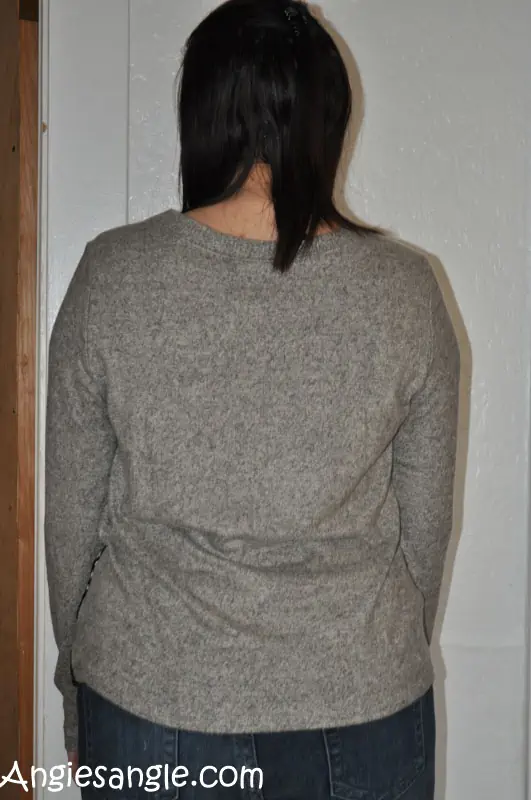 Le Lis – Soll Mixed Material Top – $54
Lastly, but not least at all. I'll admit at first I was not a fan but after posting on my personal facebook and most really liking this one it grew on me.
The sleeves and back are like butter and so soft and comfortable. I still am not sure about the front design myself.
I did keep!
Closing Thoughts On My First Stitch Fix
Did my stylist get me on the nose? No. I kept 2 out of the 5 which I think is decent and some were just sizing but I didn't love enough to try another size on. The more I add to my pin board and the more I state what I am looking for with each box I think my stylist will get to know me.
I can't afford to do it often, but you can bet I'll be doing it again sometime. I love the experience and think you all would as well.
Have you tried Stitch Fix before? If not, are you wanting to? Why not sign up for a stitch fix box yourself, now. If you have, how have your experiences been?