This last week was a bit nuts for us personally. Well, the later part of Catch the Moment 366 Week 42. Which in turn, made me miss a day of taking a photo. Which I was okay with when I realized it. But I do wish that I had thought to snap a single photo, but it happens.
I think instead of telling you here what happened and how it made our week go tipsy turvy. I'll just explain it with the photo (which by the way is Tuesday).
Catch the Moment 366 Week 42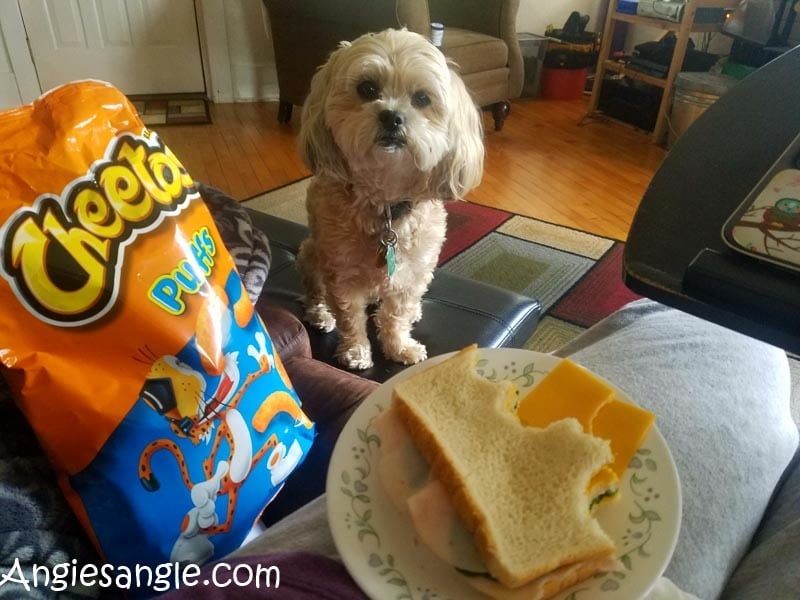 Day 289 – Friday, October 14th – When your dog wants all the cheese you have. All I was trying to do was eat my lunch, Roxy clearly thought this was all her lunch. Why would Mommy need anything?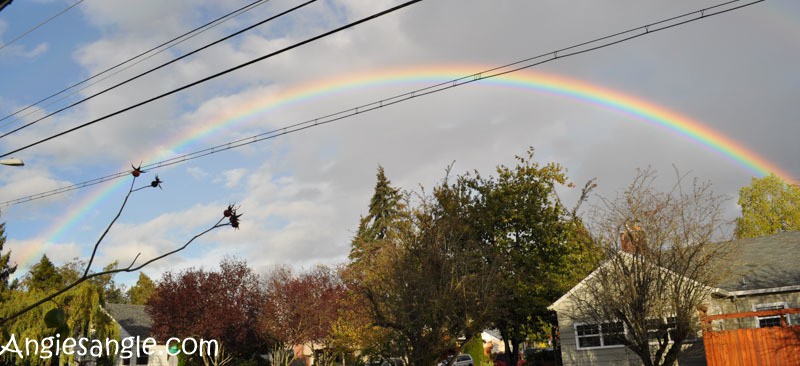 Day 290 – Saturday, October 15th – It was a dark and stormy day most of Saturday. Then the skies slightly cleared and out popped this amazing rainbow. There was actually a slight double rainbow, but this photo I chose to share didn't show it.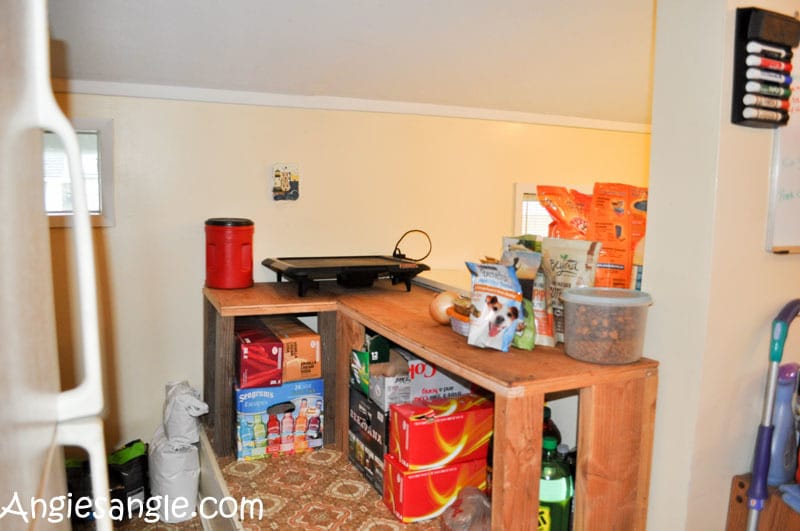 Day 291 – Sunday, October 16th – I started the day knowing I wanted to clean the bathrooms and change our sheets. Instead, somehow, I ended up starting my cleaning by deep cleaning the pantry/washer dryer/freezer room. I should have thought to take before photos but I didn't. Trust me this area was a hot mess. I get giddy each time I walk in because it looks so clean now.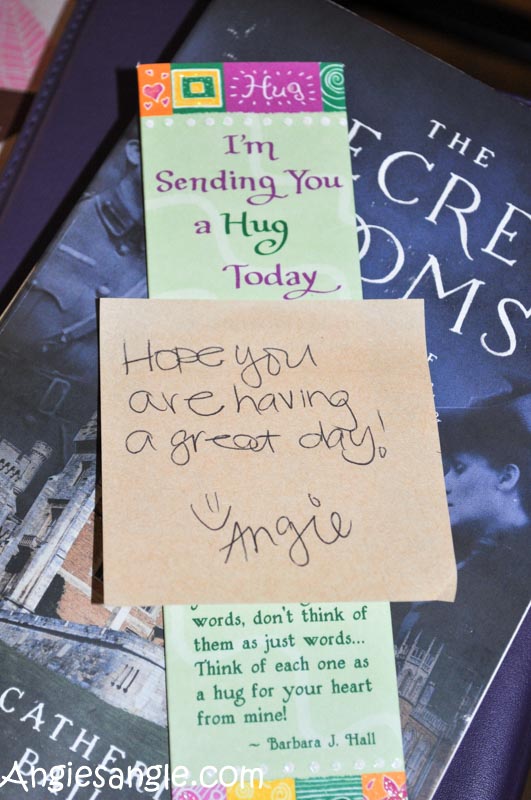 Day 292 – Monday, October 17th – Got this little surprise gem in the mail. This bookmark from my twiny twin Angie.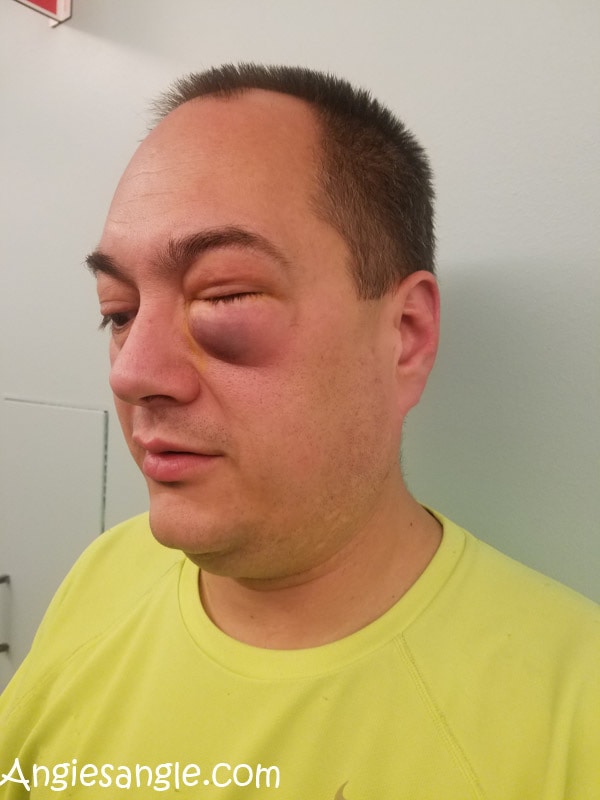 Day 293 – Tuesday, October 18th – We went to soccer Tuesday planning to be there for three games. Two of those we had planned Jason was playing. So I brought my laptop to get some work done. Sadly, during the first game, Jason got plowed and was on the ground. He at first thought he was okay, just was wondering if his contact was still in his eye. He doesn't find his contact, so starts to come out knowing he can't play now. Well, then his eye starts to swell up badly. We head to Urgent Care. This photo was taken there, as it was quickly changing looks from the first photo Jason took. So far all looks well, though, thankfully.
Day 294 – Wednesday, October 19th – This is the day I missed because, Jason, of course, stayed home from work cause he could only see out of the one eye. And we ended up with an eye appointment later this day too to take a more in-depth look of the eye. The eye pressure in the injured eye was up some, but they were thinking it may have been more the swelling cause it then the actual eye. So, we have another eye appointment Monday to recheck that.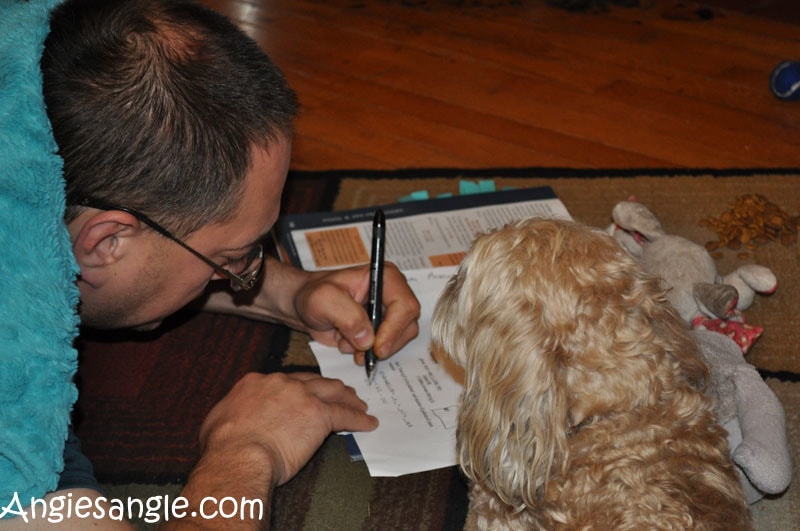 Day 295 – Thursday, October 20th – Jason had an all day class this day. And when I said all day, I am not kidding. It was from 8am to 8pm. He finally arrived home at around 8:30pm. Since Jason couldn't drive the co-worker he was going with drove our car, thankfully. Having a bit of homework to do before the next day's class, Roxy was more than happy to help out.
How was your week?