I received Swagbucks for posting about this special promotion with Swagbucks. If you join Swagbucks with any of the links provided below, you'll become my referral and I'll earn when you earn.
Swagbucks likes to give us all extra ways to earn some extra Swagbucks and the newest one is shared below.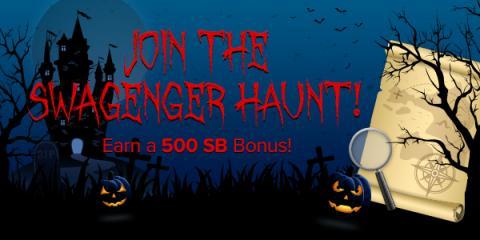 Swagenger Haunt with Swagbucks
Swagbucks, a cash back rewards website, is hosting a Swagenger Haunt starting today! It's essentially on online scavenger hunt where you follow clues via their search engine to earn points called SB which you can redeem for gift cards! It's a great opportunity to try out Swagbucks if you haven't already.
Each day, for 5 days, 10 winners of 500 SB will be chosen! Come back each day at 10am PDT/1pm EDT for new clues because you can win more than once. Have fun participating in this spooky Swagenger Haunt!