Once again it's Friday afternoon and I am getting my Catch the Moment 366 Week 44 typed up. I'm thrilled when this happens. I feel on top of things and can focus on our upcoming weekend without the weight of what I need to do on the blog.
What can I tell you about this last week of photos? Tuesday, October 28th through Thursday, November 3rd? It was yet another calm week, which was nice. We did get another car to review on Tuesday though, but none of the actual car made it into this week of photos because I have had a slight cold since Monday. The cold has made me very lack luster on wanting to go outside.
Carry on and see what I did happen to capture for this last week.
Catch the Moment 366 Week 44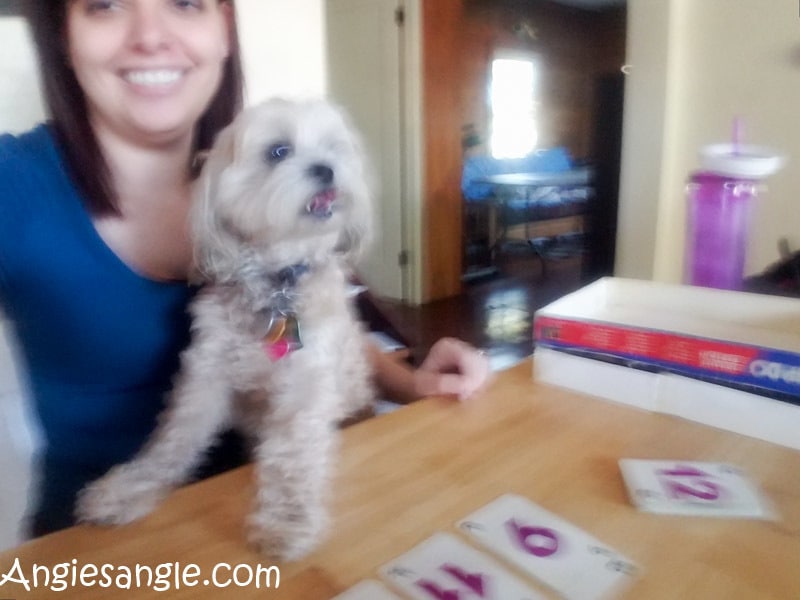 Day 303 – Friday, October 28th – I know this picture isn't the best. It's blurry as all get out. So why did I choose it as today's photo? Because look at Roxy's face, totally cracked me up. We were playing games and she felt left out so I grabbed her up. I tried several different photos and finally landed on a decent one that I shared on Instagram. But, this one totally worth sharing alone for that face.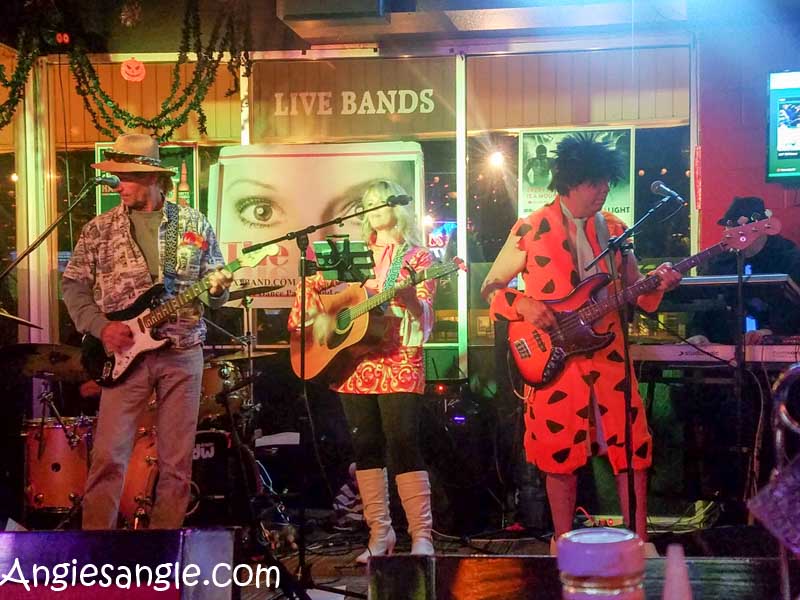 Day 304 – Saturday, October 29th – We met Sky up for dinner and drinks. Little did I remember that it was the Saturday before Halloween and all the bars would be having their Halloween parties. We caught a bit of Mike's band Myxx before leaving for the evening.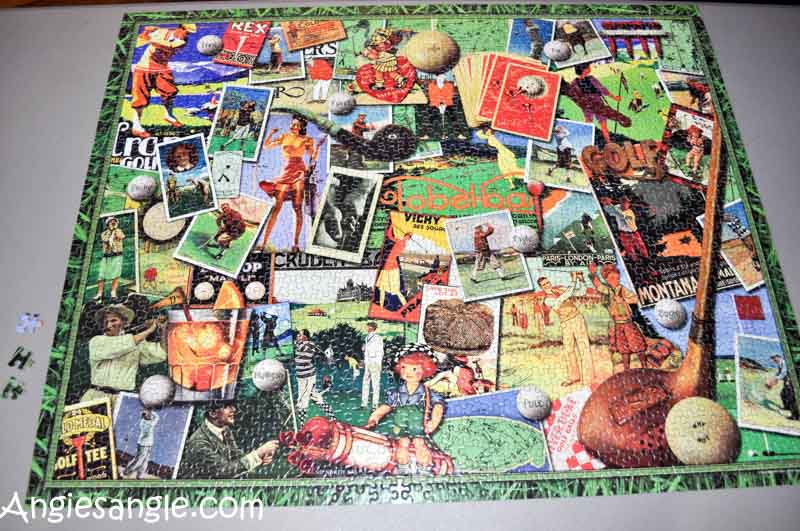 Day 305 – Sunday, October 30th – I have been working on this jigsaw puzzle forever and finally finished it. Weirdly there was three extra pieces, two outer edges & one inner. Weird, right? We haven't ever had that happen with a new puzzle.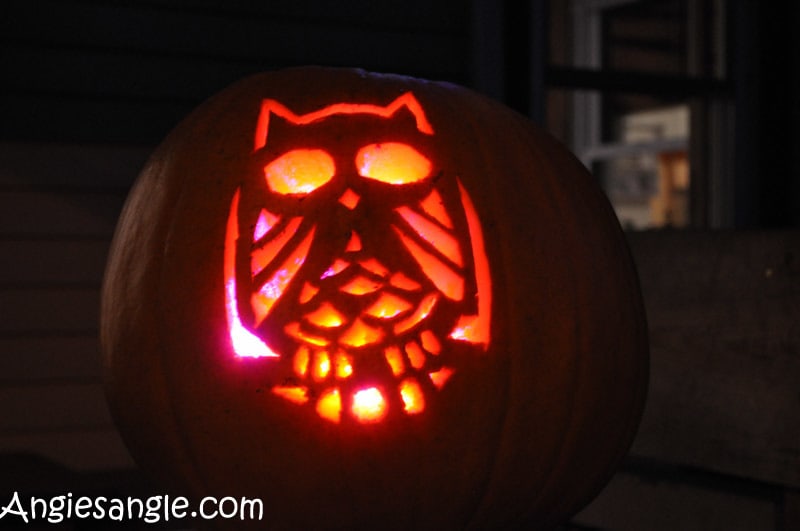 Day 306 – Monday, October 31st – Halloween! And here we have our Owl Pumpkin.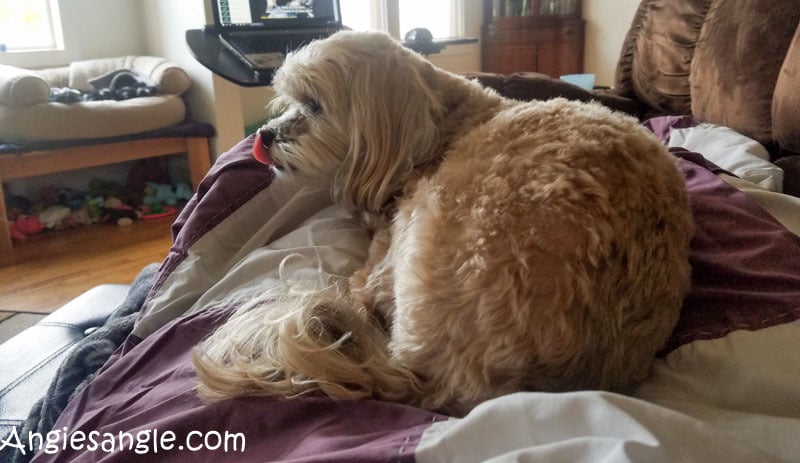 Day 307 – Tuesday, November 1st – My cold hit me hard and I knew I just had to lay down. Roxy decided that laying on top of me was a good spot for her while I laid down.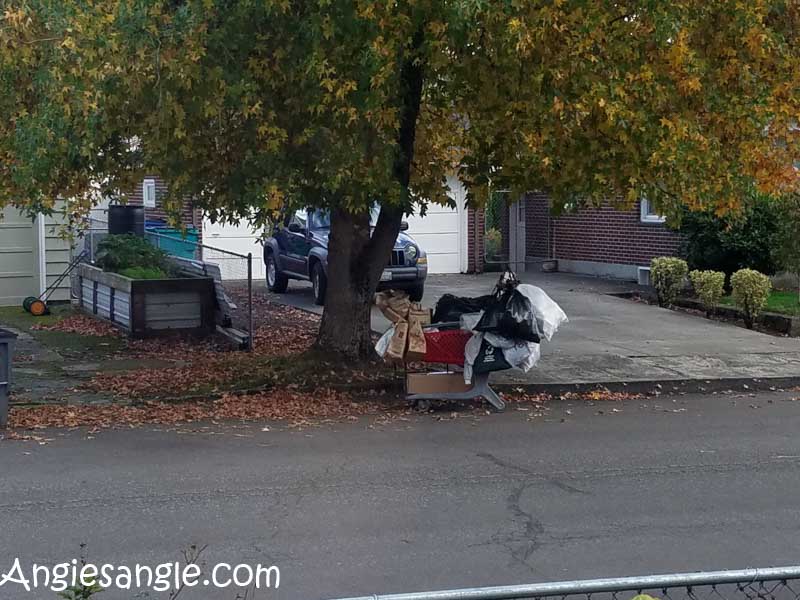 Day 308 – Wednesday, November 2nd – This wouldn't normally be a picture I'd choose to share here. But, it ended up being the only photo I took that day. This was right across from our dining room window. This guy left it there for probably two hours and came back to get it to move it down to the next alleyway. And bringing an empty shopping cart somewhere from our alleyway. It was just odd.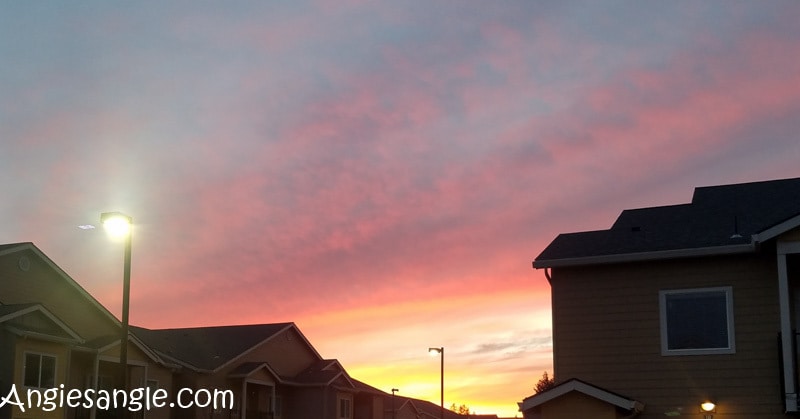 Day 309 – Thursday, November 3rd – There was an open house for one of the new Al Angelo complexes and this sun setting was just begging to be captured.
How was your week?