I received this product free to review, however, all thoughts are 100% my own. If you buy Valentia Pure Glow with the amazon link provided below, you'll be using my amazon associate link & I may get a kick-back for you doing so.
Being a beauty junkie, I tend to get quite a few different beauty products to try. Especially with having this blog and receiving things free to review. Sometimes though you get thrown several different beauty products at one time. Even though you hadn't asked to test them out at the same time, somehow you get approved for them all at the same time and here they come. This skin glows with Valentia was one of those times.
I've had the product for some time but hadn't had a real chance to test it out because I had other products ahead of it. Now I am finally able to show you all what I thought.
Skin Glows with Valentia
Honestly, I have tried quite a few other Valentia products in the past and have liked each one. This one was no different. Valentia seems to make products that do what they say and at affordable prices, which we all need.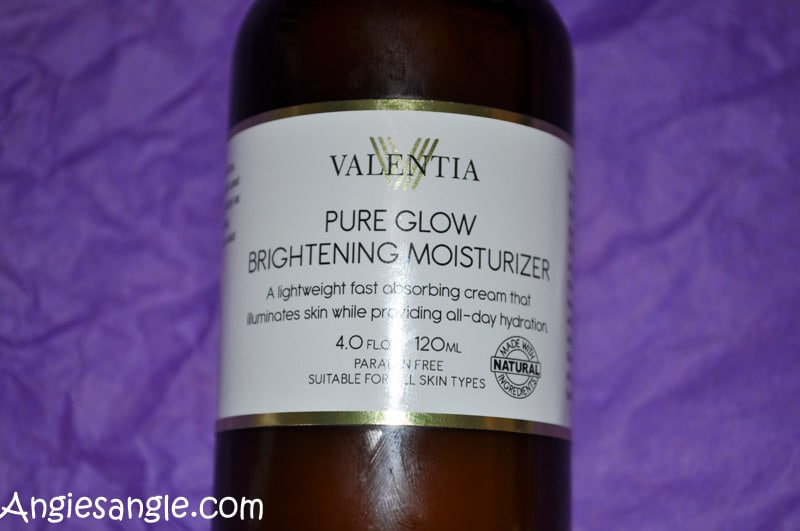 Valentia Pure Glow Brightening moisturizer is meant to address several different skin problems while being a joy to use. Once applied, it will feel like just your normal skin without that sticky feeling some moisturizers can leave behind.
Provides all-day hydration –

Botanical Hyaluronic Acid and Shea Butter work in harmony together to give you the exact moisturizer it needs.

Restores radiance –

magical Ginseng plant boosts skin-firming collagen, fights wrinkles, and energizes

Tight skin feels nourished
Lightens dark spots –

Infused with Kojic Acid, an antioxidant known for its skin-lightening properties

Evens skin tone –

rich in antioxidants and vitamins to replenish the nutrients your skin needs for a more even complexion.

Diminishes fine lines
My skin did indeed glow while using this Valentia Pure Glow Brightening. Never did my skin feel sticky or extra oily while using this product. It quickly absorbs into my skin after applying so I can easily move on to either applying my makeup or slipping into bed, depending on what time of day I was using it.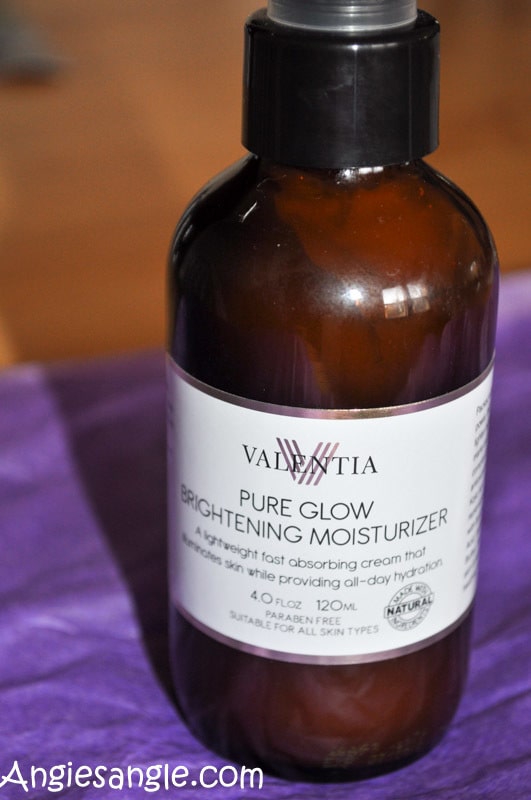 For someone who has combination skin with a very oily t-zone, I am pretty picky with what moisturizers and other products I use. This happily worked well with my skin overall.
Powered by BrandBacker