Who doesn't dream about owning a Coach purse? I'd love one but refuse to pay for them. Now, this $200 Coach Gift Card Giveaway gives you the chance to buy one without guilt. Awesome, right? Do you know what you'd buy exactly if you won this? I'd love to hear it!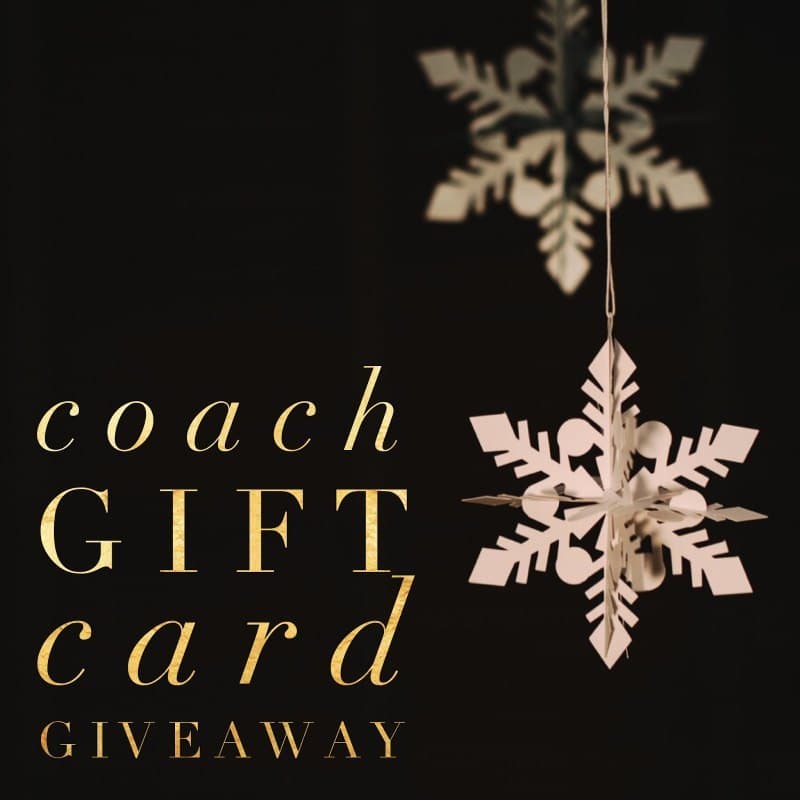 Coach Gift Card Giveaway
GIVEAWAY DETAILS
Prize: $200 Coach Gift Card
Co-hosts: Dorky's Deals // Coupons and Freebies Mom // Jenns Blah Blah Blog // Pretty Thrifty // The Mommyhood Mentor® // Surviving Mommy // Bill Hiatt's Education Website //Angie's Angle // My Dairy Free Gluten Free Life // 21st & Main // Mommies with Cents // Finger Click Saver // Heartbeats ~ Soul Stains // Better on a Budget // Fashiony Fab // Misty Loves // Here We Go Again Ready // the color palette // Local Adventurer // SmartySaver // Daily Steps to Loving Life and Staying Calm in the Chaos. // Capri's Coupons // Aphrodite + Kidd // Annie A to Z
Giveaway organized by: Oh My Gosh Beck!
Rules: Use the Rafflecopter form to enter daily. Giveaway ends 12/30 and is open worldwide. Winner will be notified via email.
Are you a blogger who wants to participate in giveaways like these to grow your blog? Click here to find out how you can join a totally awesome group of bloggers!