Honest, straight up from the start. I miss the first two days of the week for 2017 Catch the Moment 365 Week 8. I knew I had missed Sunday, the first day of the week, but I swear I had one for Monday. Searching my phone, camera, laptop, & even my husband's phone found nothing. Feeling like a total failure because of it. But, not much I can do about it now but move forward and try again next week.
The good news is I do have at least the normal 7 photos to share. There are three to share from Saturday because I decided to just take my Dogwood Challenges while I was out and about to catch back up. At least there is that!
I think I had vacation on my mind and didn't think about taking a photo. That is until we got our Mazda CX9 to review for the week for our vacation. Pictures were easy then.
2017 Catch the Moment 365 Week 8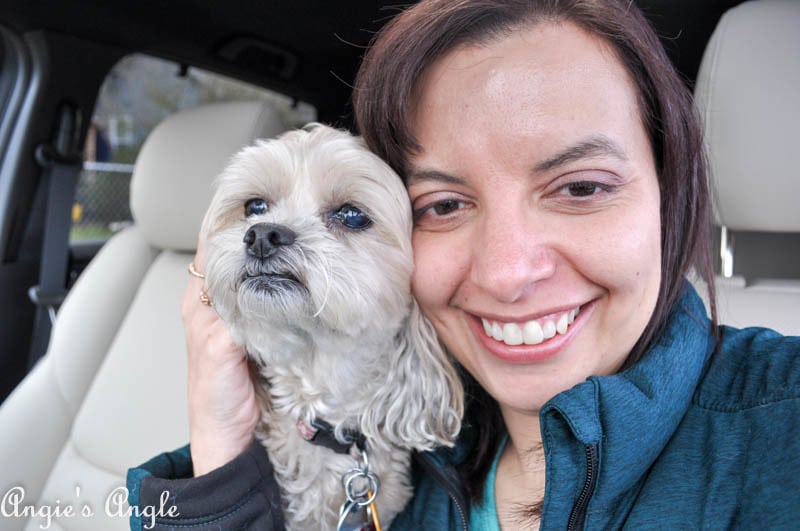 Day 52 – Tuesday, February 21st – The Mazda CX9 arrived safely into our hands. Roxy and I went out to take photos of it and us. Roxy had other ideas of where to look though so to get her to face where I want I had to shove her face against mine and hold here there. She wasn't pleased with this development.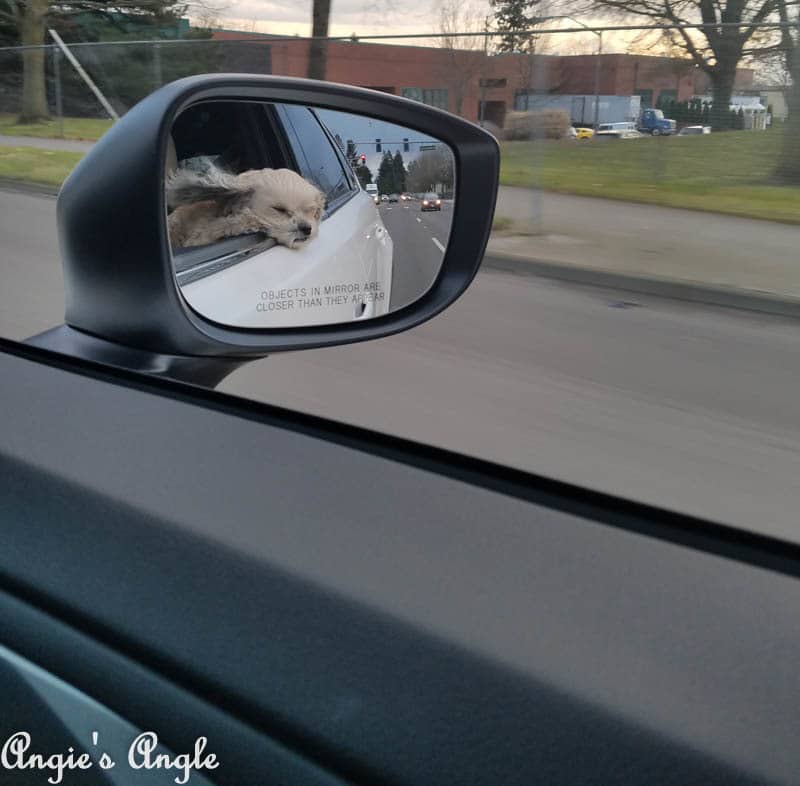 Day 53 – Wednesday, February 22nd – Running to get our freezer full of meat and Roxy was in pure happiness with the window open.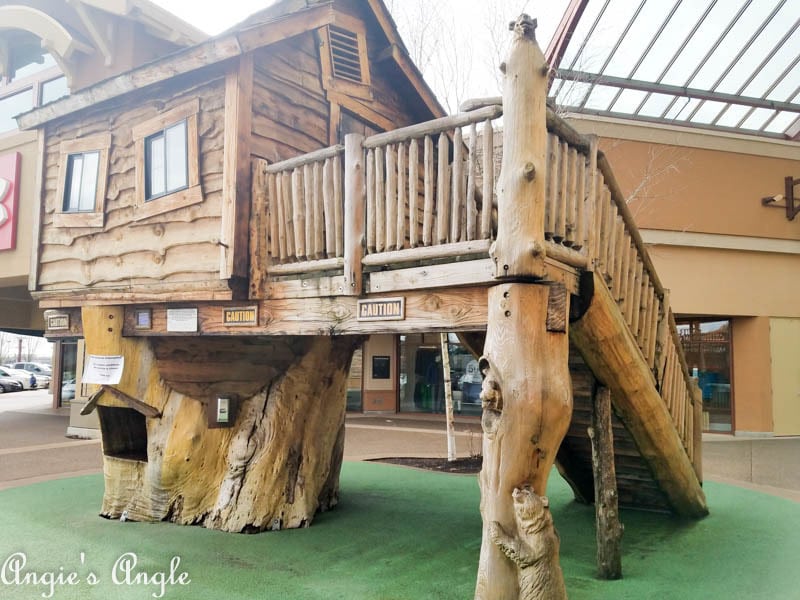 Day 54 – Thursday, February 23rd – On our way to our vacation we stopped at the Woodburn Outlets in Oregon. This amazing treehouse was there. How awesome is this?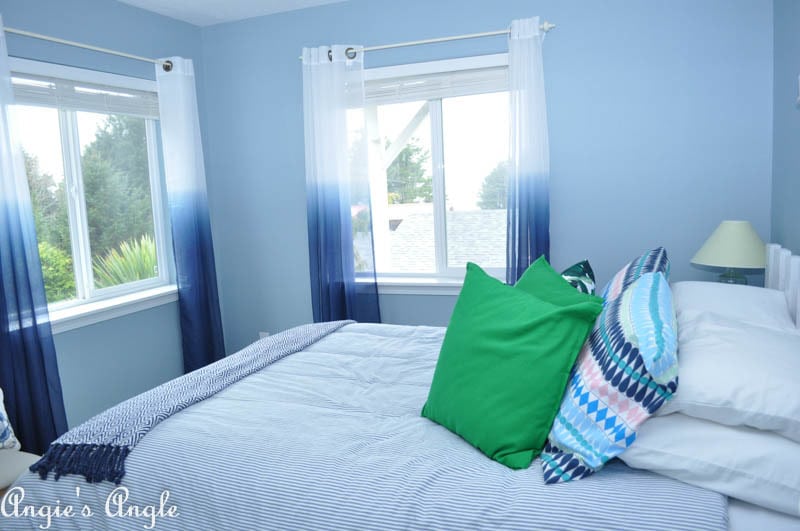 Day 55 – Friday, February 24th – Loved how light and airy this bedroom was in the house we rented for our vacation. The colors are just amazing and the light that comes in just adds to it. You can peek at the ocean from this room. This is not the room we picked, though, I opted for the king size bed in the other bedroom.
Dogwood Challenges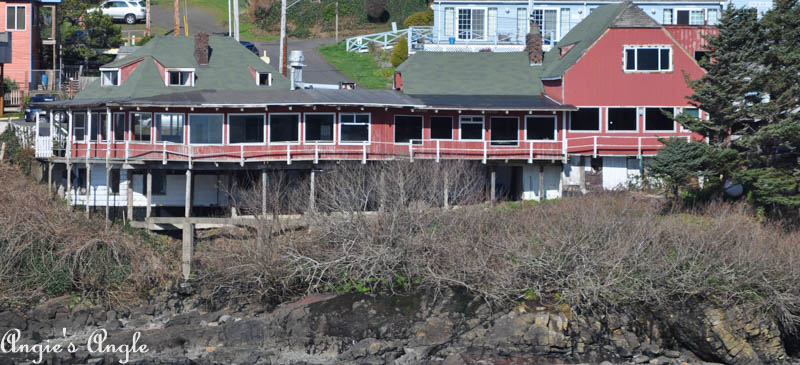 Day 56 – Saturday, February 25th – One of the Dogwood Challenges, which was forgotten. This building has seemed to fallen into that category. It used to be a pretty tasty little cafe/restaurant at one time but now has been, it would seem, abandoned in Yachats Oregon.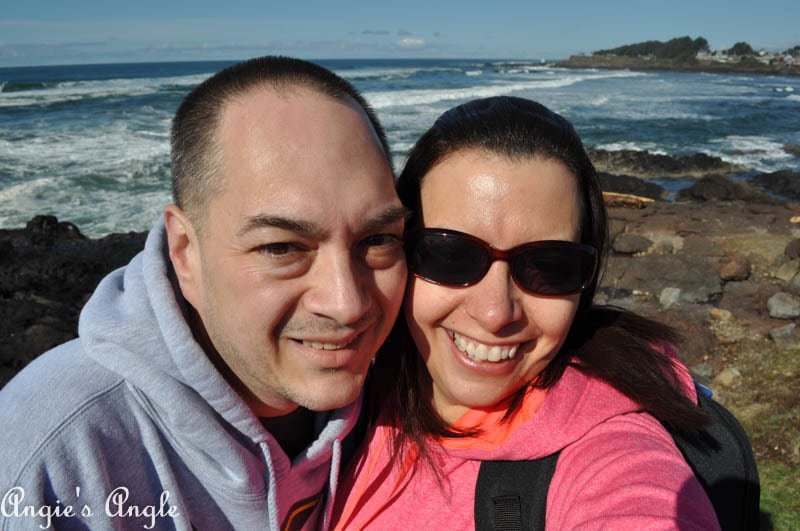 Day 56 – Saturday, February 25th – Second of the three Dogwood Challenges for the day. This one was one shot. It only took one shot to get this one shot. I adore it.

Day 56 – Saturday, February 25th – Third and final picture for the Dogwood Challenge. Wide angle. This isn't perfect because I am still figuring out my wide angle lens but at least I was able to get one and play with it some. You are seeing the city of Yachats, Oregon.
How was your week?