Thanks to Kia for providing the 2017 Kia Soul Turbo for our reviewing pleasure. All thoughts and photos are 100% my own.
Hamsters sitting in a little car, cruising downtown for a night on the town. Music blaring, hamsters dancing. That is what we always imagine when we think of the Kia Soul. Jason and I used to tease that the only way we'd get a Kia Soul if we could get the life sized hamsters with it. They also much love to dance.
Fast forward to this past August. We were shopping Costco and they had the 2017 Kia Soul out on display. Jason and I looked at it, decided it probably would be actually fun to test drive. Asked and I received, much quicker than I thought I would.
We got the 2017 Kia Soul! Turbo this past August for our driving pleasure. We already shared with you all our camping adventure with the Kia Soul! Turbo. Now today, I am going to walk you through a bit more nitty gritty details of this cute little car.
What Little Details of the Kia Soul Turbo One May Not Know
Personally, I wasn't sure how I'd feel driving the Soul. I am not big on little cars and the Soul was a bit boxy for my taste.
Little did I know that when I first sat down to drive it that it would be actually fun to drive and feel comfortable. After my first drive around in the 2017 Kia Soul! Turbo, I stated to my friend Rose – it's fun to drive. Couldn't tell you what made it fun exactly, it just was. I felt like I was zipping around with the hamsters themselves.
The 2017 Kia Soul! Turbo is a 7-speed dual clutch transmission and I think that might have been why it feels like so much fun driving. I can not drive manual, which I know I should. So while this is automatic, you feel it shifting into the gears. It's almost like you are personally shifting those gears and slipping into those higher speeds. I was told when this got dropped off that it would feel funny at first, especially while backing up but you'd get used to it. Well, I am still not used to it but it's still fun.
Surprisingly there is great driver and passenger room. Great head space and comfortable seats. Not so surprisingly, the cargo space is not great. Now the rear seats do fold down but they don't fold down flush so there is a slight raised when you do that.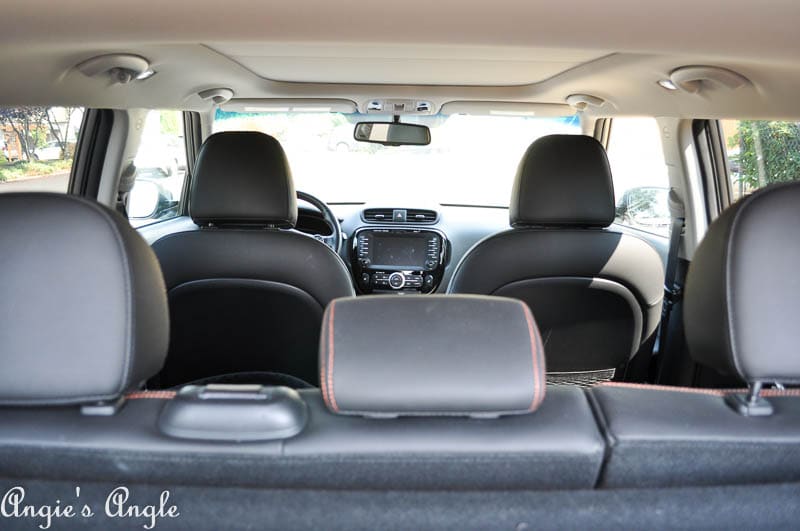 Also, just going grocery shopping I couldn't fit all my groceries into the cargo space like I could with anything else. Being honest though, I am a packer and bulk shopper. Grocery shopping for me is once or twice a month. If you are one that shops once a week or more often, you shouldn't have any issues with space.
I am thinking the Soul! is great as a commuter car or for a younger adult. Especially with it being so much fun to drive.
The base model starts at around $22, 650.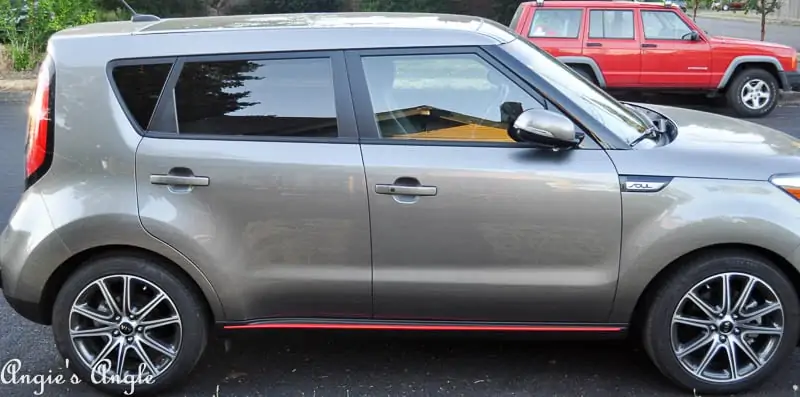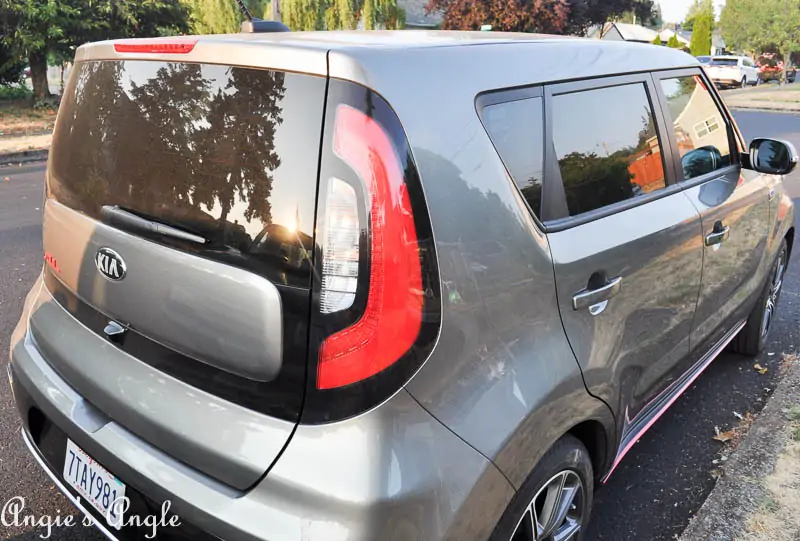 Added on Extras
Because there are extra features on the car we received to test drive, I have to talk about some of them because for me they made the car.
Panoramic Sunroof – which is $1,000 extra – it runs almost the full length of the top of the car. Letting in so much light!
Technology package which includes several different features for $3,000. Highlights for me were the heated steering wheel, front seats, and rear seats. Along with the navigation system.
But my very favorite feature? The speaker lights. Do the speaker lights do anything besides look fun and have you imagine those dancing hamsters in your car? Nope. Just simply fun. Speaker lights can be set to go along with the music or just mood. We have kept them on mood because you can always see them. Sometimes with the music, you can't see them well all the time. Was able to capture a few different videos and shared them on Instagram. You can see it here. Had hoped to be able to do a video to share here but didn't quite work out this go around. (going to give my hand at showing more video soon, bear with me)
After adding the extra features this 2017 Kia Soul! Turbo runs $27, 620.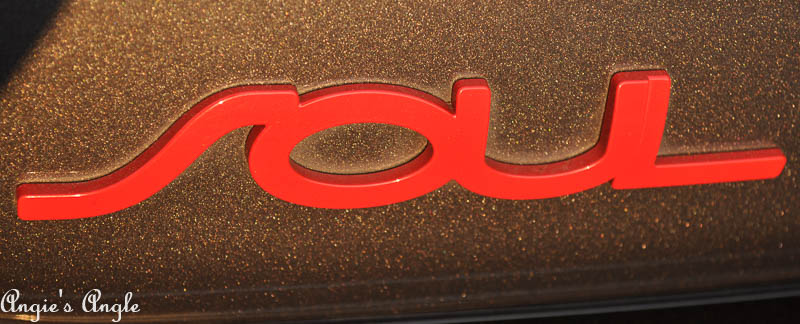 Your Thoughts
So I am curious. What do you think of the 2017 Kia Soul! Turbo? Would this be a type of car for you? What about it do you like or dislike?