This shop has been compensated by Collective Bias, Inc., Breathe Right, DIAL®, Halls, Kleenex, Theraflu and TYLENOL®. All opinions are mine alone. #HappilyStocked #CollectiveBias
Fall. It's such an amazing beautiful season. I love that I live somewhere that has all four seasons. The change of each season is always such a welcome change after the previous season. Fall is one of my favorites though. Something about being able to cuddle back up under a blanket and hear the rainfall while the leafs are changing colors. Just brings utter happiness to me. Contentment really.
Sadly though with the change of season comes other things that are not so lovely. Things we'd rather avoid if we could but quite often tends to catch up with us when we are least wanting it. But with this top ten things to stockpile for a healthy happy you hopefully, it'll be easier to cope with, beat, or keep at bay altogether.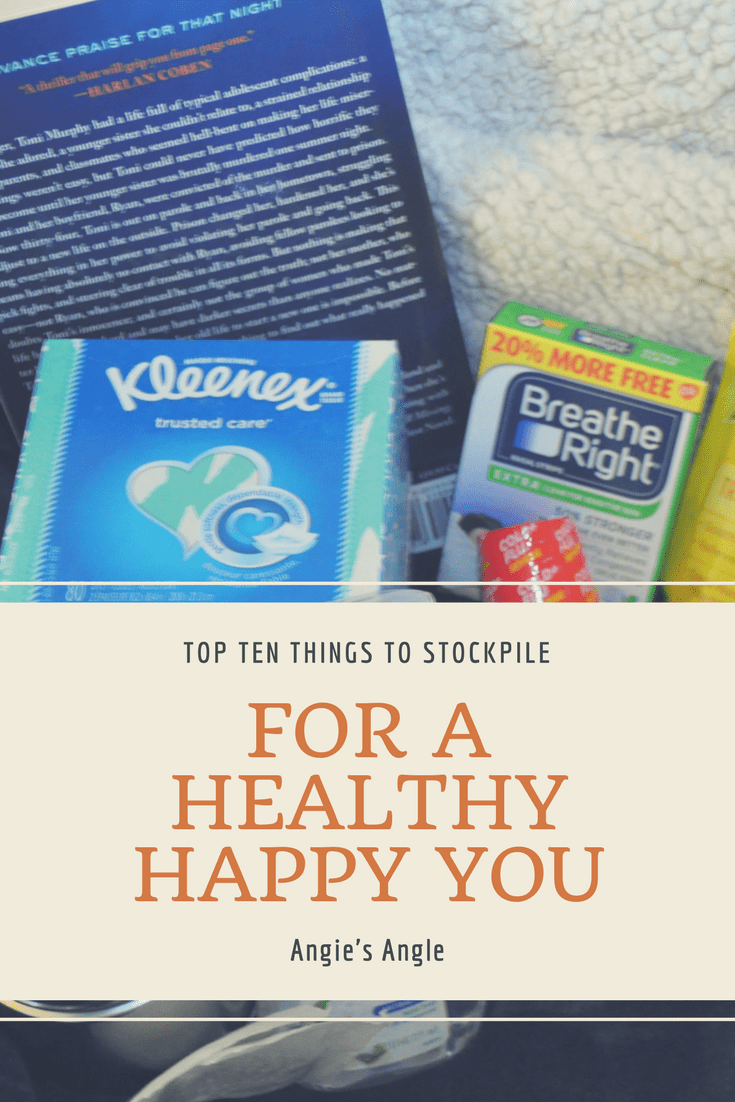 Thankfully, Kroger (in my case Fred Meyer) makes it so easy to do just that. With everything, you may need right in one store at affordable prices. In fact, November is all about saving at your local Kroger, check out the savings. All also being easy to find, just check out the collage below on how easy it was to spot in the store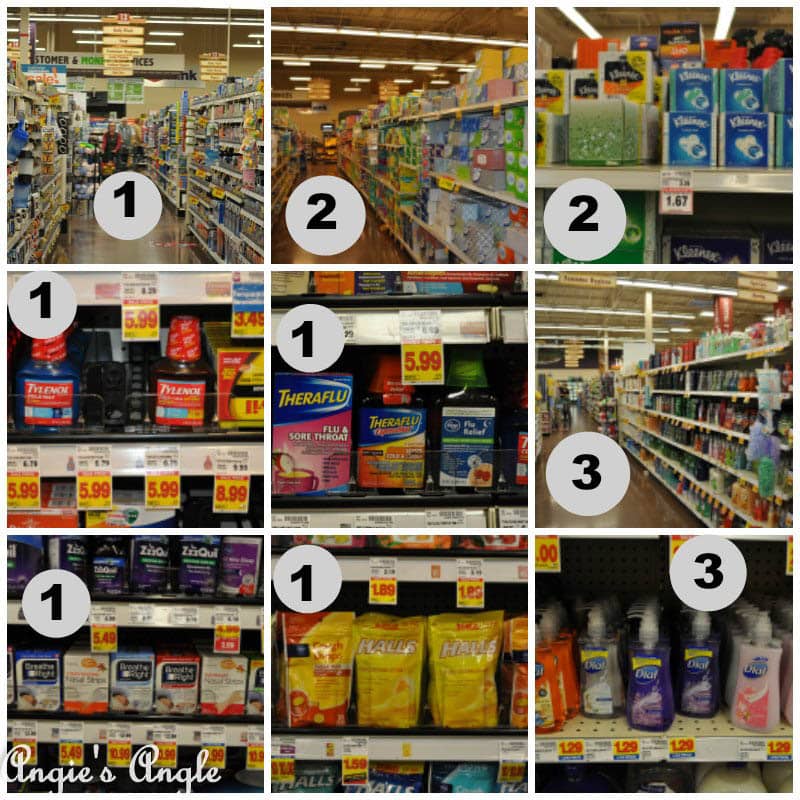 Top Ten Things to Stockpile for a Healthy Happy You
Reading Material


There is something grand about reading while not feeling well. Whether it's a book you've wanted to read but haven't found the time. Or a few magazines you've wanted to browse but once again couldn't find the time to do. Now is the time to relax and recoup if need be.

Kleenex


I am not sure about you all but I always have a good stock of Kleenex on hand. Especially so though during the cooler months of the year. Putting boxes around the house for easy access. Kleenex has a great variety of types of tissue for all your needs or wants. I grabbed a Trusted Care & an Anti-Viral. There is also a Multi-Care line but my local Kroger did not have that at this time.



Fluffy Blanket


Cooler weather makes me want to snuggle under a blanket all the time. Especially so though when I am not feeling myself and just need some comfort. Freely admitting to you all I have a fluffy blanket obsession but seriously you need to stockpile them for everyone in your household and sometimes you personally need more than one

Breathe Right


Congestion. Not being able to breathe while trying to get the much-needed rest. It's a battle. Thankfully Breathe Right is here to help. A simple little "spring-like" band that gently sticks to the area right above the flare of each nostril. Place properly it gently lifts the sides of the nose to allow immediate and continual relief. The relief means being able to sleep soundly. Works well for many causes such as colds, allergies, or a deviated septum.



Dial Hand Soap


Washing hands we all know is a super important step but even more so during this time of the season. Thankfully Dial is around to kill 99.9% of the germs around. Also leaving your skin hydrated and soft. Both wins in my book. There are several different varieties as well, which is always a nice change when you can change the scent of your hand soap.



Loose Leaf Tea or Tea Bags


Warmth and soothing are what hot tea does for you. It can soothe your sore throat, and keep your warm when chilly. Which is why it's important to keep a pretty good stock of varieties to choose from. Jason used to have to force me to drink it when I was feeling a bit under the weather and now I try to be better about taking it myself. Cause it does help.

Halls


The best thing around to soothe that scratchy throat and coughing. A much-needed item to stockpile to soothe both of those ailments this Fall.



Theraflu


Keeping the powerful stuff around when you need it instead of having to go out and get it when you do is the smart thing. No one wants to head out the store to get medicine when you already don't feel good. Theraflu is a powerful relief option without a prescription. The power to feel better.




TYLENOL®




A different option to keep on hand when you'll need is

TYLENOL®

. With

TYLENOL®

Cold+Flu it gives all the relief you need when a bug strikes you down.



Soups


We all know how great a nice hot soup is in the Fall months. But it's even better when you are feeling yucky. Keeping several different types around the house will make it easy to grab one when you need it. Especially the chicken noodle soup variety, as we all know that has the magical powers to soothe you while you are feeling under the weather.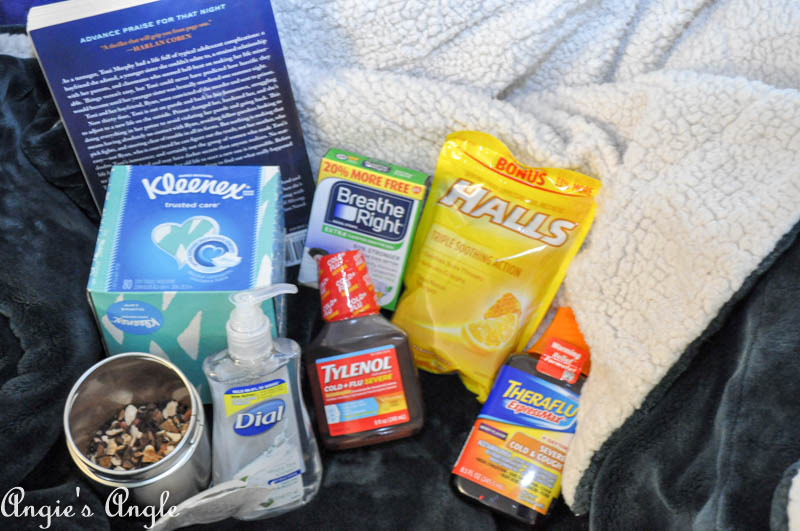 What items do you see yourself to stockpile for a healthy happy you? What items did I miss? I'd love to hear from you.
Breathe Right® – Read and follow label directions.
Dial – © The Dial Corporation, a Henkel company. * Based on unit sales of soap products in last 52 weeks scanned data
Halls – HALLS Cough Drops temporarily soothe sore throats.
Kleenex – ® Registered Trademark of Kimberly-Clark Worldwide, Inc. © KCWW.
Theraflu – Read and follow label directions. Theraflu is for use in adults 12 years and older. Use products only as directed.
TYLENOL® – © Johnson & Johnson Consumer Inc. 2016. Use products only as directed. The makers of TYLENOL® remind you to use only one medicine with acetaminophen at a time.