Having done Catch the Moment 365 for years now and becoming such a huge part of who I am and what the blog is. I promised this year to get 52 weeks of photo inspiration for our facebook group. A way to get an idea for a photo each week to get you out of your zone. Keeping an eye on something with that theme is a fun way to take on Catch the Moment 365 too.
Last week I was finally able to make an infographic full of the ideas for the whole year as part of our Catch the Moment 365. Wanted to share here too to maybe get people more excited about this year-long challenge. Taking a single photo each day of the week and at the end of the week sharing it. It's easy and a fun way to get photos you wouldn't normally. As I said, I have been doing this for years now and doubt I'll be stopping anytime soon.
52 Weeks of Photo Inspiration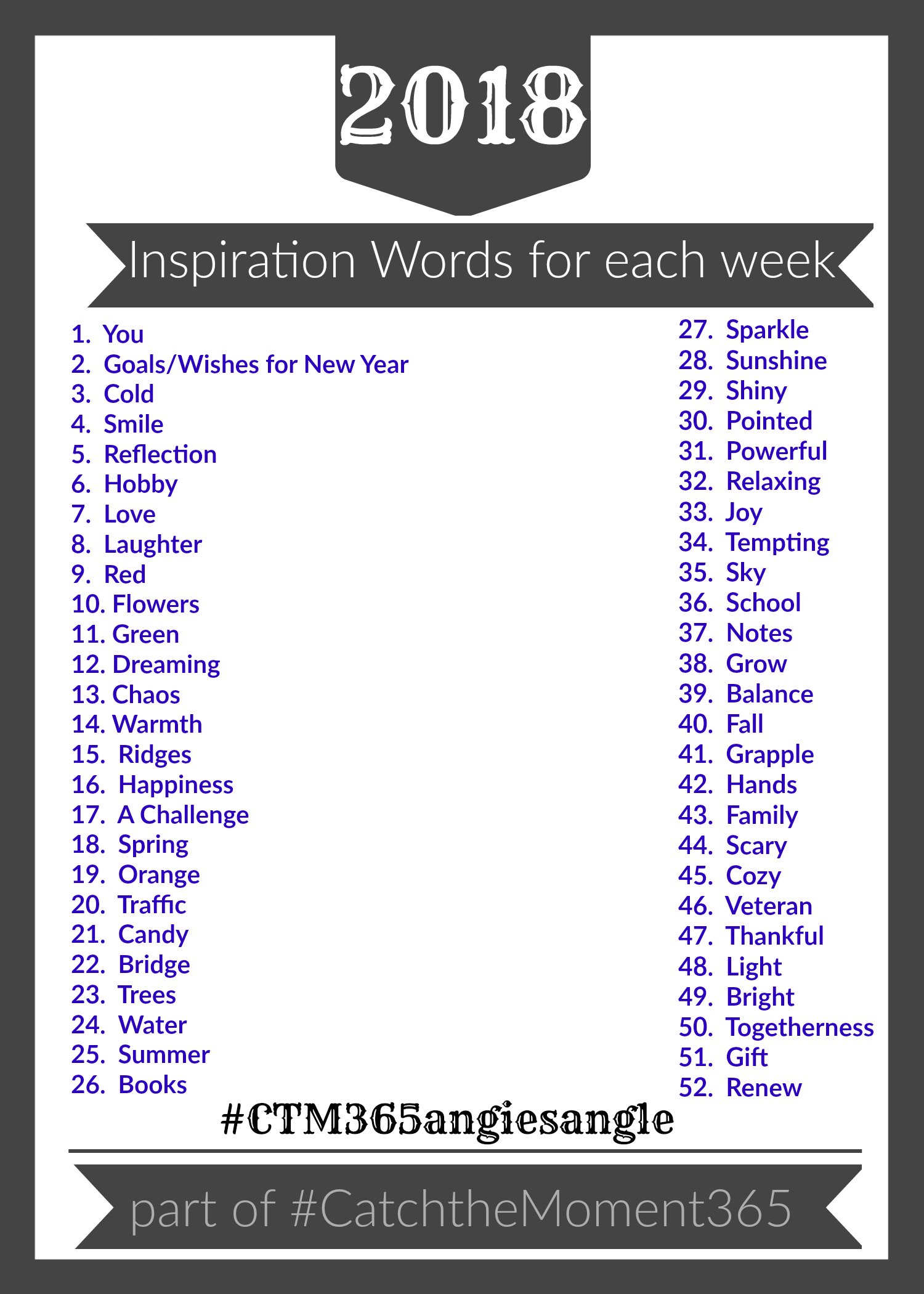 I made up the hashtag, along with #CatchtheMoment365, if you should share (and hopefully you do) that photo for the week on social media. #CTM365angiesangle So I can also get inspiration from you.
Tomorrow I'll be posting this last weeks photos, so look for that.
In the meantime, take those photos. However random and weird!