This is a sponsored post, thanks to Gigamic Games. However, all thoughts are 100% my own. Post below may contain affiliate links that I may get a kickback from at no extra cost to you.
Honestly, introducing you the ease and fun of Gigamic Games is long in coming. First with a delay in shipping. Then with us having been sick throughout Christmas & New Years. Of course, following that up with my complete lack of energy and weakness after being sick. It's been a struggle, you guys. But we are getting there. Slowly, ever slowly, I am gaining back getting things published on the blog.
Since we were finally able to try out the two games called Yogi & Pow, I am so excited to share them with you. They are both fun and yet so simple you'll be wondering why you didn't have these around your home earlier. Color me impressed with Gigamic Games, you bet I will be keeping my eyes out for more games from them.
Plus at the end, you'll get a chance to win a 3 pack of games from Gigamic Games themselves. Thankful I found this super fun giveaway hop to jump in on so you all get some other chances at some fun giveaways too.
Yogi
Is once again a very simple game to learn. Loads of fun to play and try to obey the cards you have drawn. I honestly lost pretty quickly. Jason, however, was the master of figuring out how to obey every single card. Yogi is made for 3 to 10 people ages 8+. Therefore, it was a bit of a challenge to get photos & videos while Jason and I played. But we did well and it totally can be played with just two people. It's over quicker than it would be with more people, but really there is no reason that it can't be just two.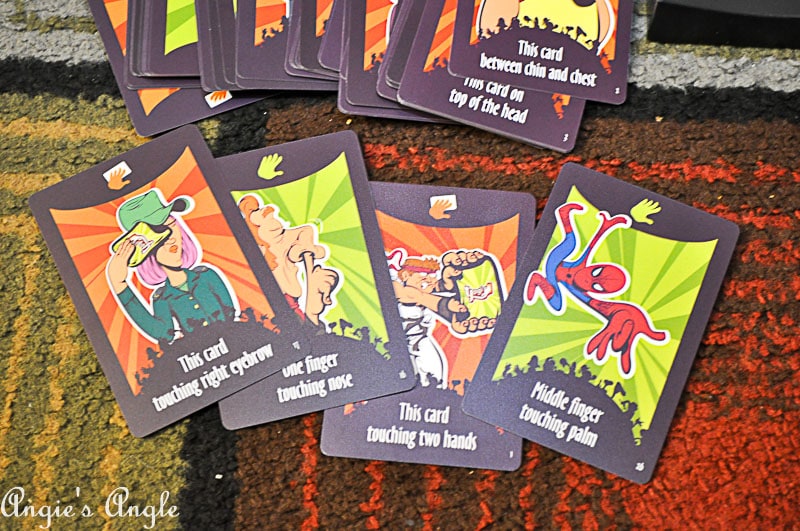 Having taken a few different videos but none great, the one shown below via Instagram will give you the best idea of the game and envision the fun it will be in your household.
Strike a pose, hold it, and obey your next card. Sounds easy, right? Sounds easy but getting your body to do what all the cards say at once, is the tricky part!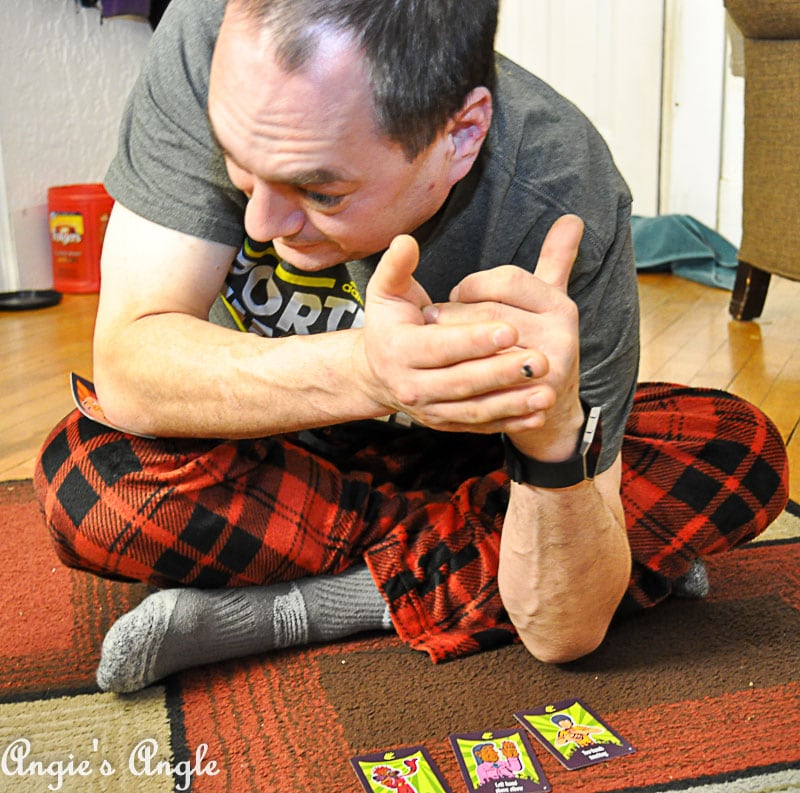 Can be found on Amazon (not in stock right now) and other places where you can find games.
Pow
When we first pulled out Pow after playing Yogi. I felt so lost in understanding what the point of the game was. Jason had read the directions, as he does better with comprehending rules and such then I. Happily, it only took a couple turns before I understood that the point was to get the most points but you had to grab both good and evil guys. Also, stealing your opponents cards help you gain what you needed while taking points away from them.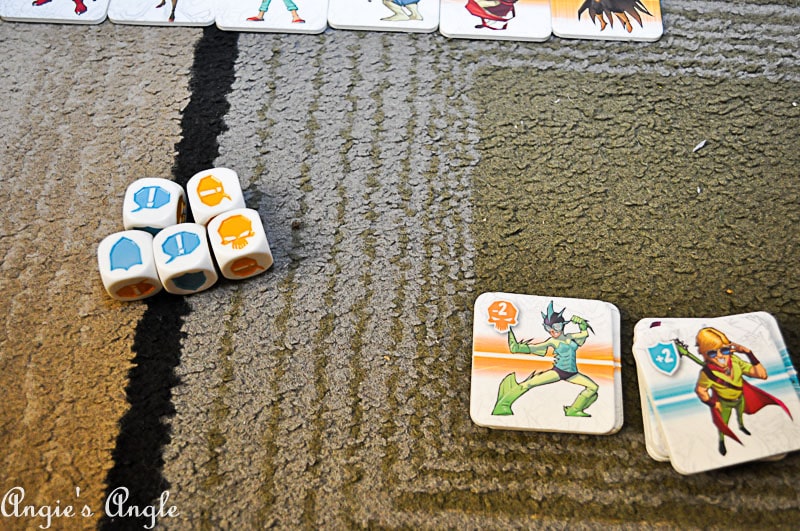 The game ends when the last card is taken from the middle. Then each player counts up their cards. Adding for good guys & subtracting for bad guys. One of the things you need to do know, your good pile must not be taller (more cards) then your evil pile. If your good pile is taller, you must discard those extra cards and they don't count.
Trust me, it's a fun and simple game that really only takes playing to understand. Your whole family will have fun trying to get the best hand.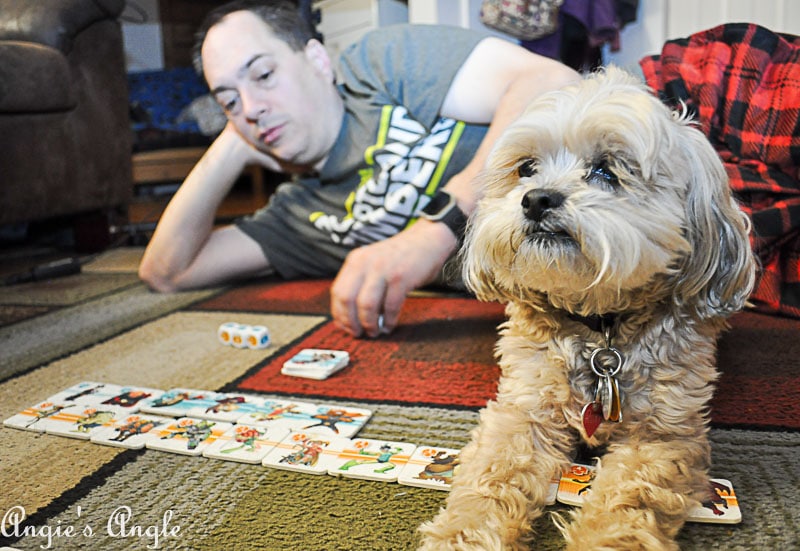 Pow can be found on Amazon right now and of course other game stores.
Now you see just how I came up with the ease and fun of Gigamic games.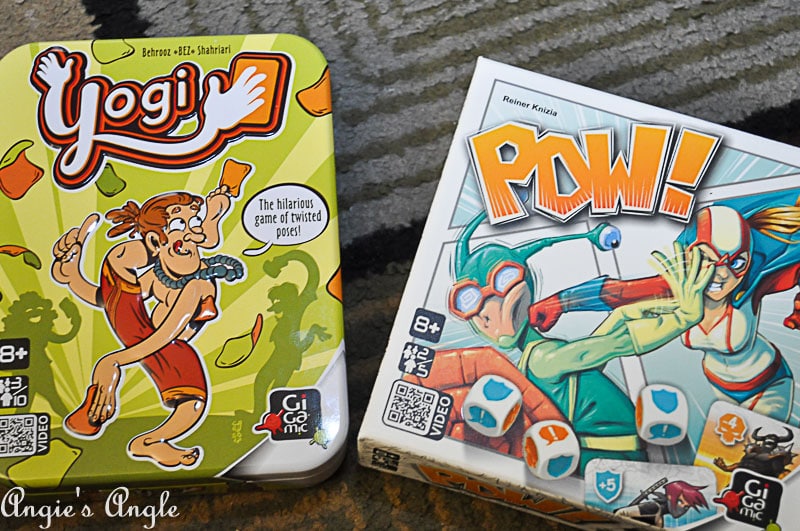 Giveaway
Now the much-awaited giveaway. Getting the chance to win 3 different Gigamic games. Just follow the Gleam platform below and remember to come back daily as the entries may change over the course of the giveaway. Also, grab your daily entries. USA only.
Winner will have 48 hours from the time I email them as the winner to get back to me. Otherwise, I will be forced to pick a new winner.
Chance to win: Yogi (as featured above), Imagidice, and Differ∃nce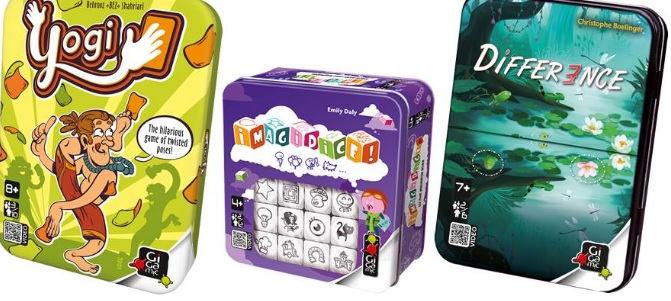 Love is in the Air Giveaway Hop
Now that you have entered my giveaway. It's time to hop around and see some other fun giveaways you can enter.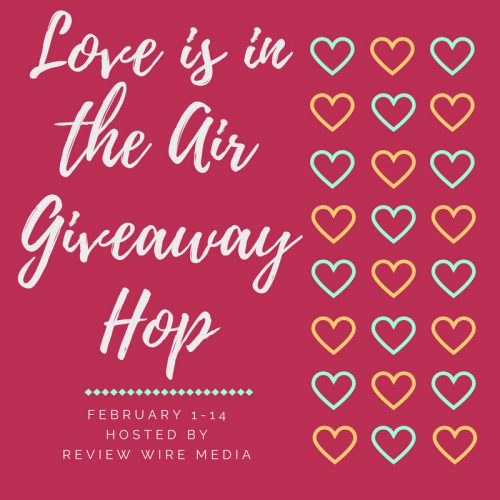 Participating blogs are not held responsible for sponsors who fail to fulfill their prize obligations.