I received the Kia Optima PHEV for my full review and fun. However, all thoughts and images are 100% my own.
February. It's not the time of year that most us think about vacations or travel getaways. Or at least I don't think so. This time of the year has become a tradition of a vacation/getaway for us. Normally, it's much longer than this one was but at least we got something in. And something is always better than nothing. Do you agree?
A little bit of panic set in when we finally had the house on the Oregon Coast booked but I had yet to secure a car. We all know how I feel about our current car and while I am sure would have gotten us there, I would have been filled with anxiety the whole time. Really can't wait until we can buy our own new car and not have to rely on getting a test car for our adventures. But am so beyond grateful that our adventures happened in the Kia Optima PHEV.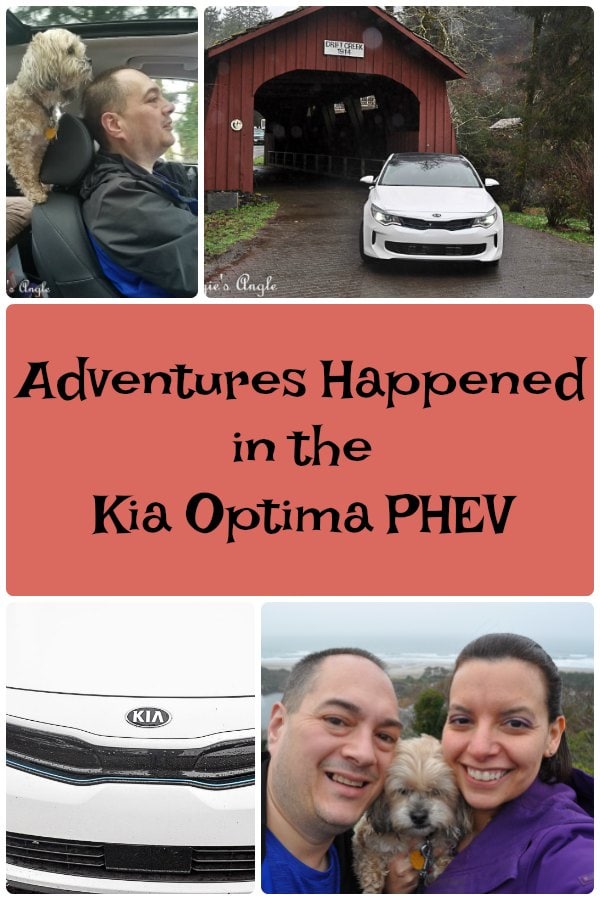 Adventures Happened in the Kia Optima PHEV (Oregon Coast)
Our February getaway almost always involves the Oregon Coast and this was no different. But we landed in Lincoln City, Oregon instead of our usual stretch in Yachats, Oregon. We had bought a deal on one of those deal sites late last year and ended up buying two because we thought it was useful. Turned out you could only use it for two nights and nothing more. So, instead of our original 6 nights, we had to do only two – which just felt like a weekend getaway (which it was) instead of a real vacation.
Which was fine, just not originally what we had planned or hoped for.
Friday, February 2nd
Leaving the house early afternoon to head out in our adventure in the Kia Optima PHEV. Roxy was super excited to get our adventure moving and couldn't wait to see where we were heading.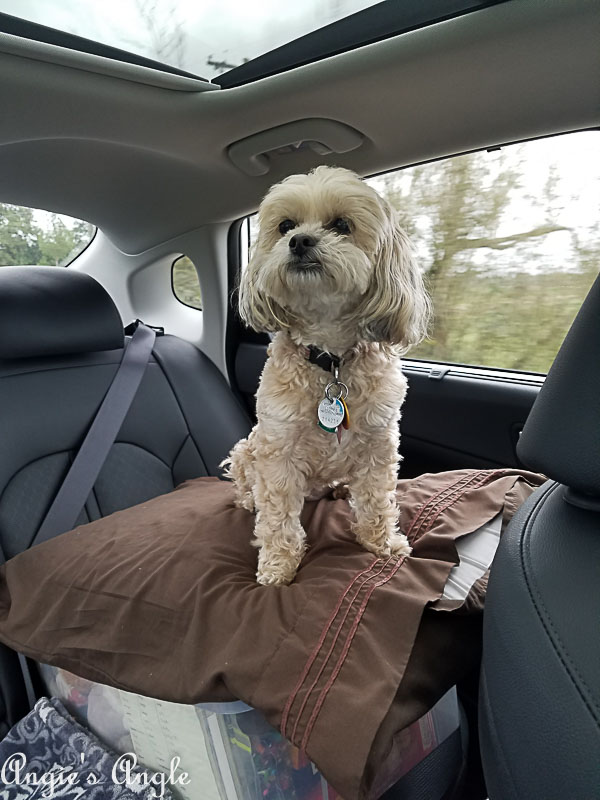 Finding the house and getting settled in took a bit of time. It was super rainy when we arrived and we kept bringing mud into the house and annoying me.
After we got settled though, we ran to the grocery store to get our food for the next couple days. Getting back in time to make dinner and just settle in more basically.
Saturday, February 3rd
Saturday found us enjoying the view from our house, which I must say was perfection even if the house itself wasn't.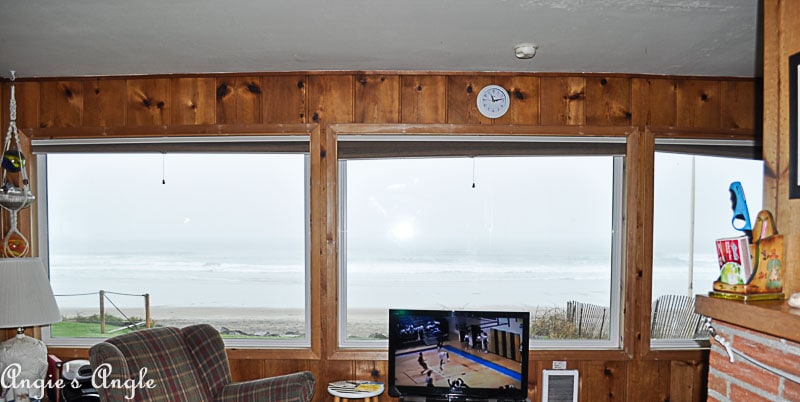 We in fact, never left in the Kia Optima PHEV to go anywhere this day. Instead, we lazed around watching the world move around us and then walked the beach and let Roxy run. Roxy loves free running beach time. It makes her so happy. She wasn't so happy though when we got back to the house and she had to have a bath. So much sand!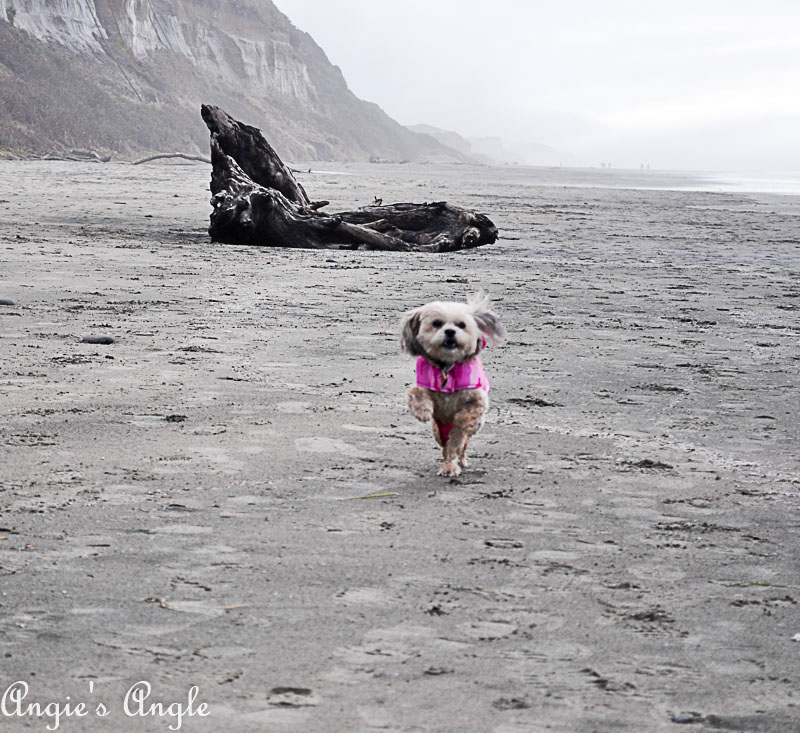 Rounding out our Saturday evening with a yummy dinner and a few different rounds of games. Was really a great simple day.
Sunday, February 4th
Sadly, it was already time to round up our stuff and leave the house. An early check-out time of 11 am had us not being able to enjoy the morning as much as I would have liked. Rushing to get all the dishes done, others put into the dishwasher and starting it, and making sure that we got all our stuff picked up and packed up in the car.
For this little getaway, we didn't really have any set plans but knew we wanted to do something. So we ran by the house we are renting in April to see where it was and it was further away from Lincoln City then we thought. I then recalled there was a covered bridge somewhere close to where we were, so we found it and then ended up getting on these back roads and not knowing exactly where we were. And some of it was gravelly and muddy.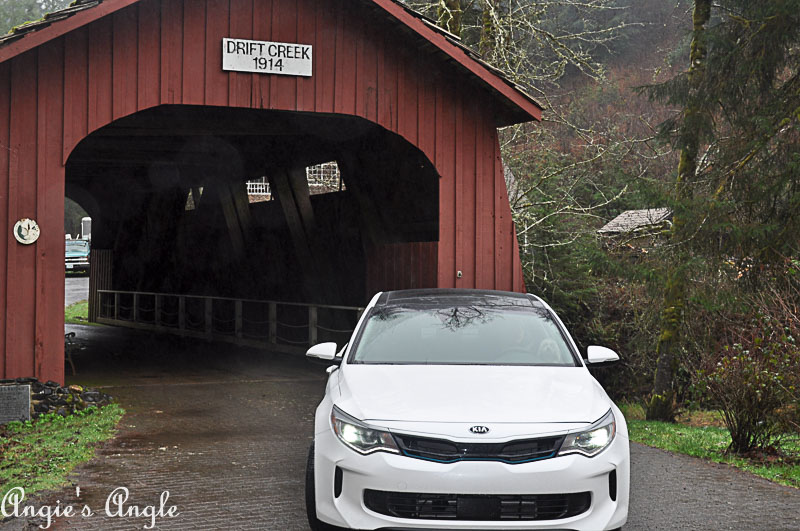 Uh oh. And the 2017 Kia Optima PHEV a couple different times told us to refill inverter coolant, which we had no idea what that meant. Thankfully, it only happened twice but still left me on edge. As you all know, I get filled with anxiety anytime something is off. Side note: I was told later that it was likely due to the recall that they fixed before leaving me the car and as it reset it would likely do that a few times.
While traveling these back roads we landed on a hiking trail. While we would normally have loved to explore it, it was still pretty wet and chilly so opted out of that option. But it took a few hours to make this loop, whatever it was. ha! Information side note, even though the Kia Optima PHEV is a normal sized sedan, it handled beautifully on these roads. Though it got itself all dirty.
Roxy was all about telling Daddy the places and things she wanted to see and do while riding in the backseat of the Kia Optima PHEV.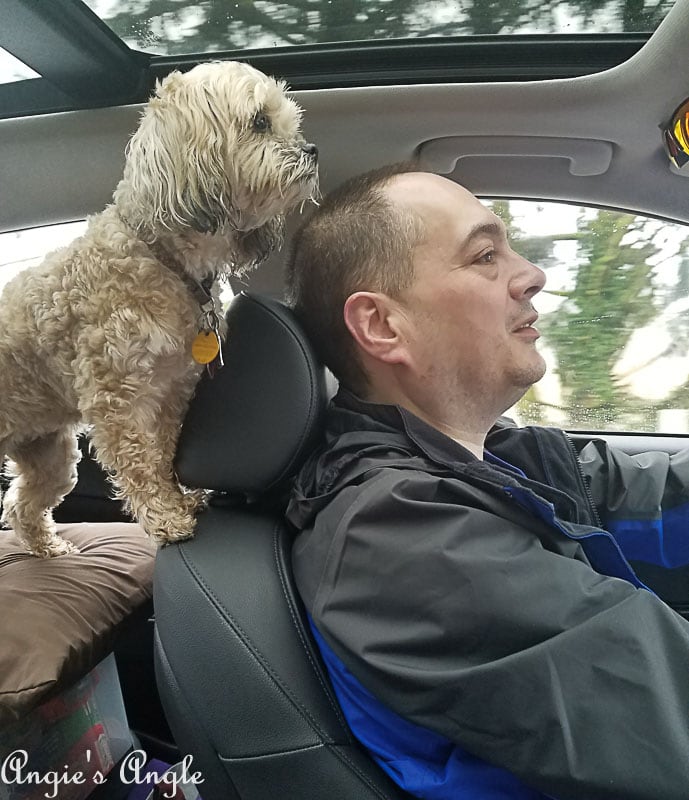 Landing at Chinook Winds Casino for a bit of slot play time and decided that we were just heading home. But stopping once again at the other casino, Spirit Mountain Casino, on our way home. Having dinner there and a bit more slot playing time. Happily, we walked away from both of them slightly ahead, which almost never happens.
Adventures Happened in the Kia Optima PHEV (Exploring Vancouver, WA)
Before the sweet ride of the 2017 Kia Optima PHEV left us we wanted to do one more adventure in it. Sadly, I woke up Saturday, the last weekend we had the car, with a migraine. Which left our plans of doing a day trip up to Astoria, Oregon sidelined.
Instead, we explore our own town and got some beautiful photos with Mt. Hood & some murals in downtown Vancouver, Washington.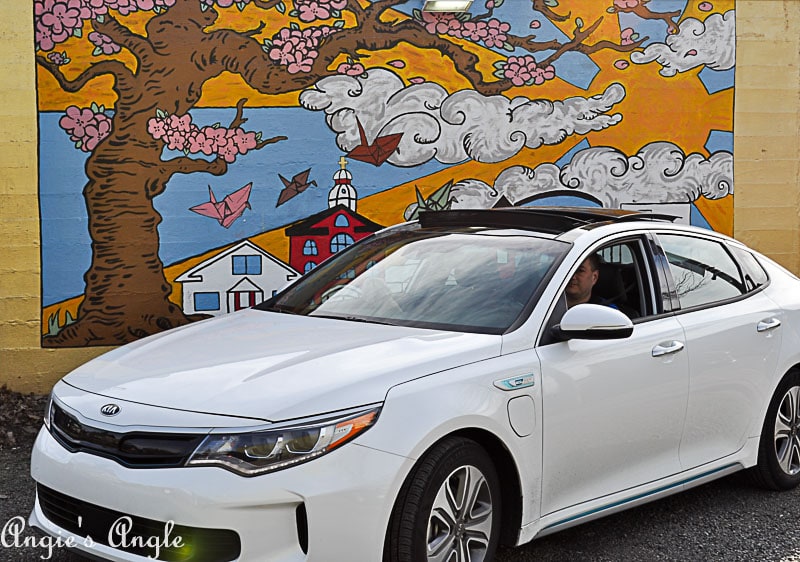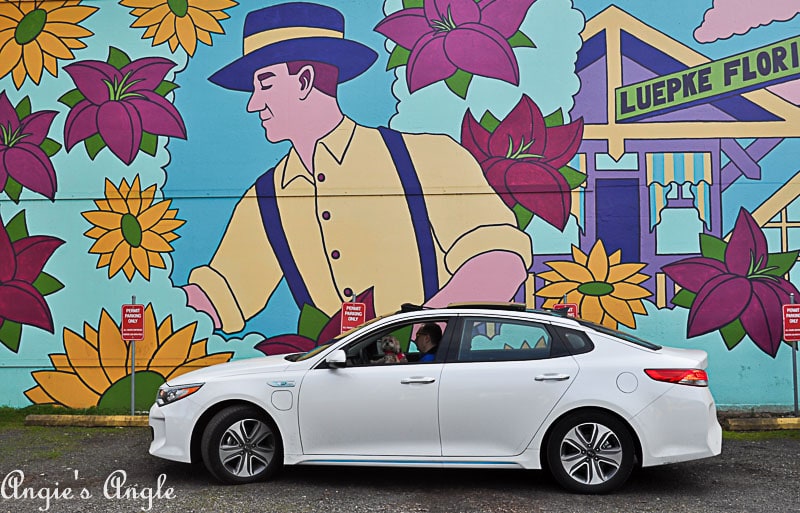 A beautiful, comfortable ride that also saves the environment the same time, a total win. The 2017 Kia Optima PHEV starts at $35, 210.
We think we averaged about 38mph, which is pretty great for a car. Have to let you guys know and as a bad blogger/tester, we didn't end up ever plugging in this Kia Optima PHEV. We used the charge feature within the car from time to time but never plugged in. Shameful, I know.
But all in all, this is such a beautiful looking car and was super comfortable to ride in. With heated & cooling (which, of course) were not needed this time of year. Get this, the backseats were also heated! Score.
Look at my social media for a few more quick facts and figures out this little model – the 2017 Kia Optima PHEV.
Where will you be adventuring to next? We have a set vacation in April but hope to squeeze in more before then! Would love to hear yours.