Links used below are from Amazon and while I am an Amazon Associate, buying through the links below may provide the blog a kick-back for you doing so, at no extra charge to you.
Books are one of my passions. I love reading. But as a blogger, I completely stink at doing actual full book reviews. Rarely will you find them posted on the blog. There is one gal I do them for and those are few and far in between. Because I do love reading and do it often, as you see on Instagram, I thought a fun way to bring my love of books to the blog.
Each month, I'll be sharing with you all the books I have read the previous month. Giving you the stars I gave them along with a description from Amazon and linking to the book to buy on Amazon if you so choose. So look forward to each month to the books I read and a little of what I thought of them.
Weirdly, I only read two books in February. So this what did I read in February 2018 will be a short one this month. I am so upset since I was so excited that I read six books in January. Not sure what happened this last month.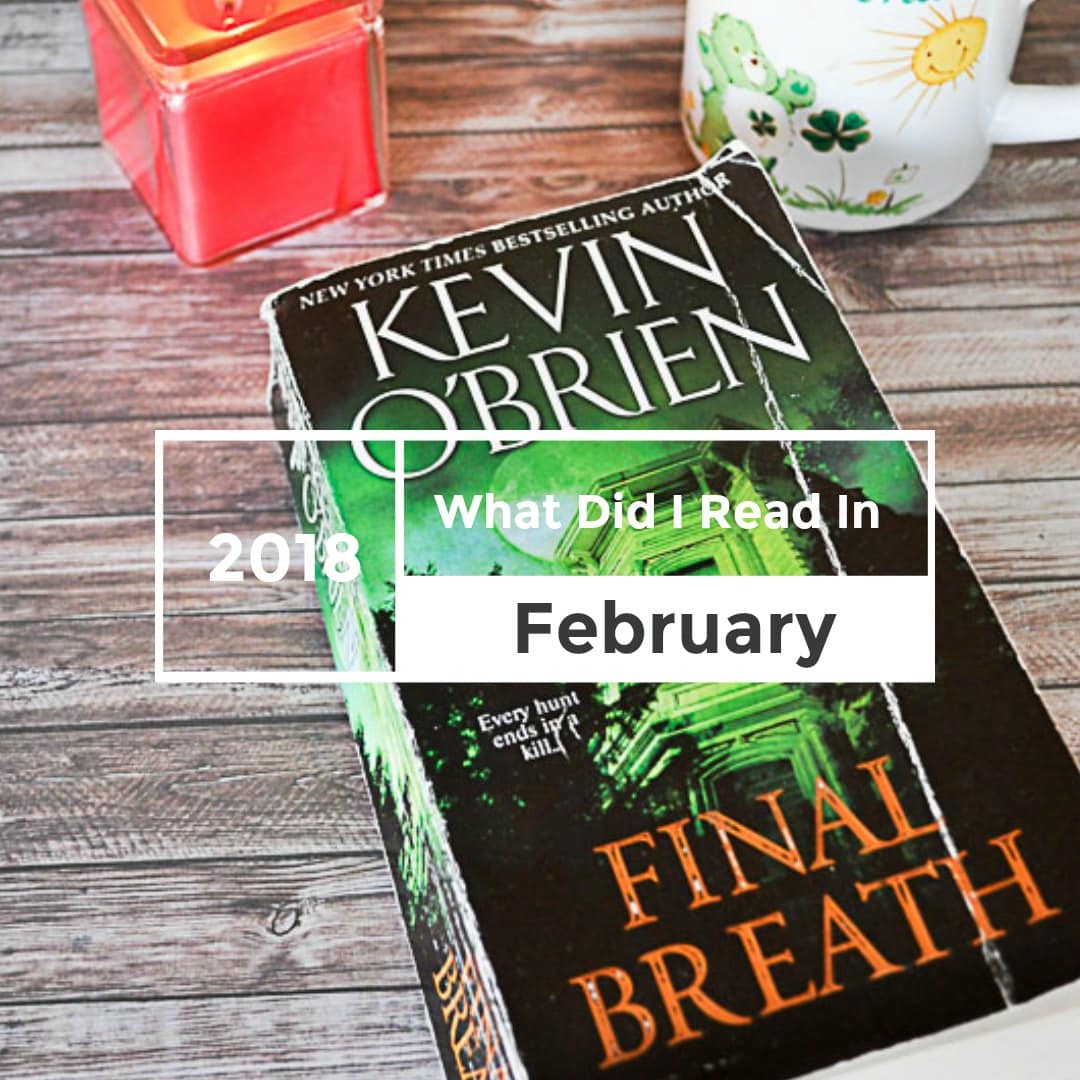 What Did I Read in February 2018
February, as I mentioned above, was a fail for me for books read. I finished one paperback book and one kindle. That was it. I normally get at least 4 books but this last month just didn't happen that way.
4 out of 5 stars
I truly enjoyed this book and didn't want to put it down. But, somehow, it took me forever to read and I am not sure why.
Once A Killer's Chosen You. . .
At first, the deaths seem random. A young Portland couple brutally murdered in a game gone awry. . .a Chicago woman who plummeted to her death from an office building. . .an aspiring screenwriter asphyxiated in his New York apartment. But the macabre souvenirs television reporter Sydney Jordan receives hint at a connection that is both personal and terrifying.
The Only Thing You Have To Do. . .
After events in her own life went wrong, Sydney fled to Seattle with her teenage son. But instead of getting a fresh start, Sydney is plagued by strange occurrences. Someone is watching, someone who knows her intimately. . .someone who's just waiting to play the next move in a twisted game.
Is Die. . .
She is his chosen one. Every murder is a sign, and soon, Sydney will understand why each victim had to suffer–and why she's the next in line. . .
2 out of 5 stars
This book was just odd and I can't put my finger on it or why I thought that way. But it was a weird book but decent enough.
On the morning of 27 December, newspapers around the country receive the following Press Association Report: Police investigating the discovery of two bodies in Hertfordshire house.
Details trickle in: the house belongs to wealthy merchant banker Charles Stansfield; presents are well-known news editor Richard Barlow and members of his family.
But the victim's identities are withheld. Who are they? Why has a family gathering exploded into violence and death? Through their individual voices the lives of Richard, Tim and Naomi Barlow and their mother, Florence, unfold and a shocking crime comes to light – one that has gone undetected and unpunished, culminating in a double-killing a quarter of a century later.