One of my favorite giveaway to be able to offer you all is going live for the month of May! In this May cash giveaway, you'll have the chance to win $150 bucks, paid in paypal. How great would that be? I'd probably stuff such money away for a rainy day. Or rather a new car we are in the desperate need and have been saving for. Every little bit helps I always say.
So because I am nosey and love hearing all about your dreams, what would you be buying/saving for with this $150 paypal if you were the winner? I truly love reading all your comments, so please hop down on the comments after entering and let me in your thoughts.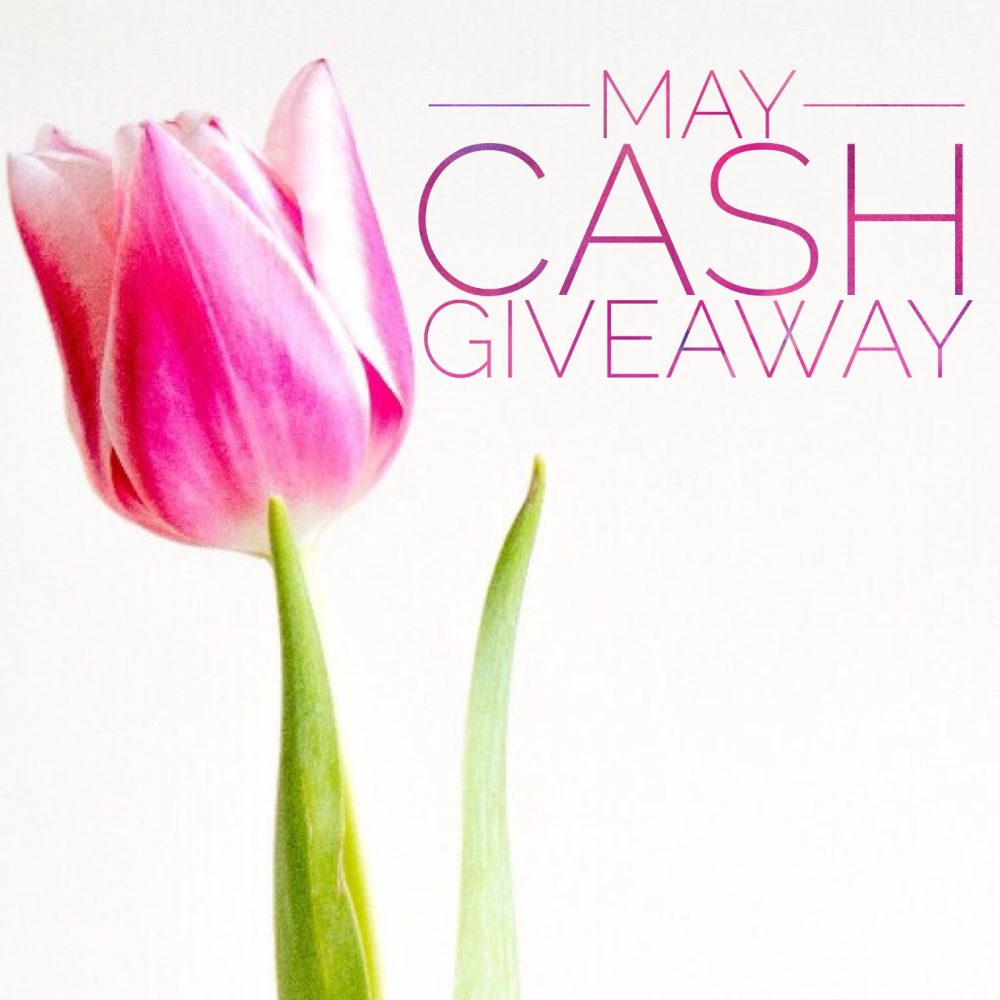 May Cash Giveaway Details
Prize: $150 Cash via Paypal
Co-hosts: Crayons & Cravings // Mom and More // Coupons and Freebies Mom // Capri's Coupons // Time to Thrive // Mama's Mission // A Labour of Life // Java John Z's //SWEETHAUTE // Ottawa Mommy Club // Beautiful Touches // Made In A Pinch // Mommies with Cents // Angie's Angle // Young Finances // rolala loves // Lauryncakes // Personal Money Sense // Sweating Champagne // Getting Fit Fab // Penn & Quill // Simply Sherryl // Slick Housewives // Endless Bliss // The Style Boro // Tothewknd
Giveaway organized by: Oh My Gosh Beck!
Rules: Use the Rafflecopter form to enter daily. Giveaway ends 5/28 and is open worldwide. Winner will be notified via email.
WANT TO GROW YOUR BLOG WITH GIVEAWAYS? CLICK HERE TO FIND OUT HOW YOU CAN JOIN OUR AWESOME GROUP OF BLOGGERS!