My Magazine Sharing Network/Kroger sent me some makings from Simple Truth for a pizza night at home. However, all thoughts & photos are 100% my own.
Some of my favorites nights are spent at home. When we have nowhere to go, nothing to do. These nights are the best in my eyes. You know what makes it even better though? Having a pizza night at home! Now I think you need some of the steps to have the best pizza night at home and you need a good recipe to go along with it. So I am here today to help with all that so the next free night you can have your own pizza night at home while making some great memories along the way.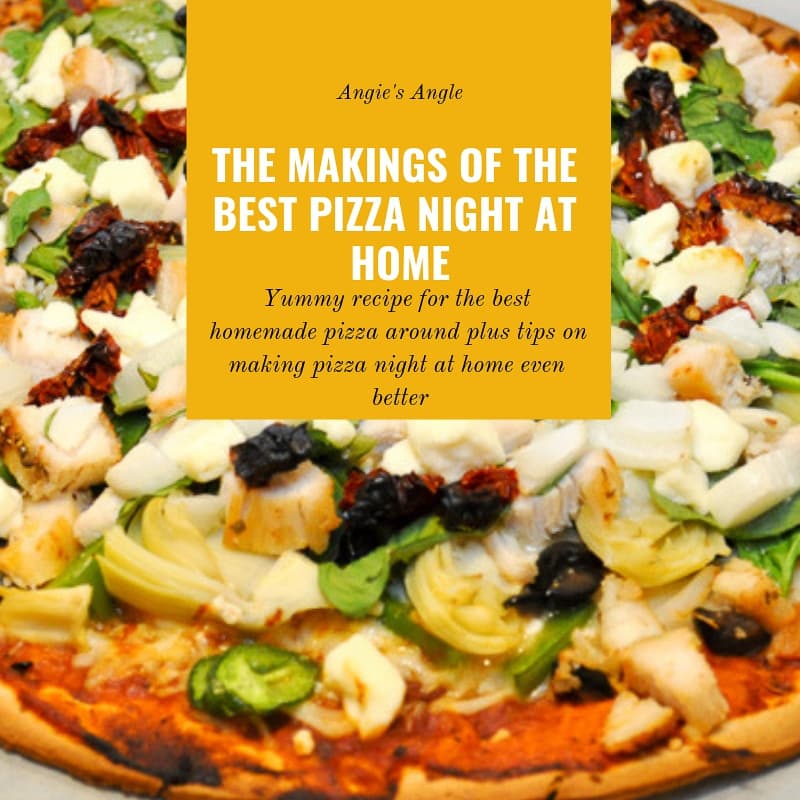 The Makings of the Best Pizza Night at Home
Step One – Buy Ingredients
To have that great pizza night at home, you'll need to run to the store before the night happens. Stocking up all the goodies you want to make your own pizza at home. And if you use our recipe below, you'll just take that with you to the store and make it easy on yourself. Don't feel the need to follow our yummy recipe, you can throw together your own creation just as easy.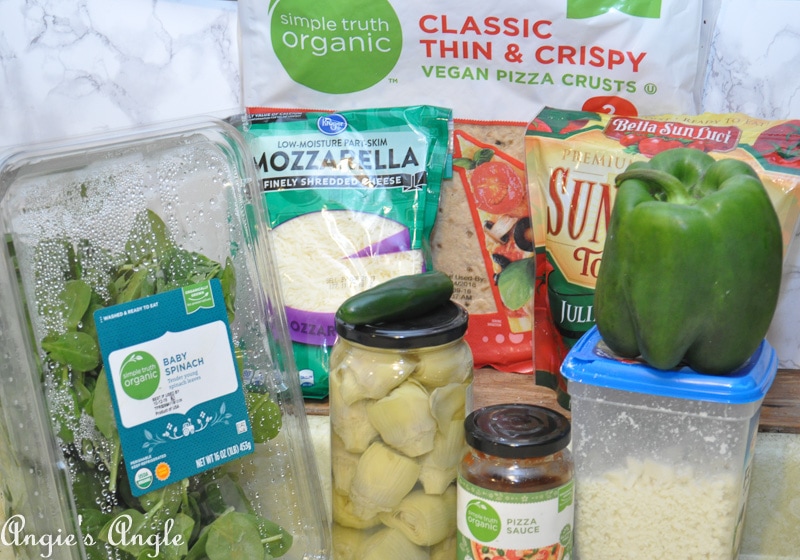 Step Two – Find Some Music
Turn up that music. Before you start making your pizza, find some music that you can dance along with, sing along with. In general, just get you moving and shaking. Kicking off the evening on the right foot. Have kids? Let them find some music and see what they choose.
Step Three – Get to Pizza Making
Now that the music is going, time to get to pizza making. Pull out the Simple Truth Organic Classic Thin & Crispy Vegan Pizza Crust. There are two crusts in the package, so you can choose to make just one pizza or make two depending on your needs for the evening. Being that we were just a family of two (well and a half if you count Roxy), we made just the one and put the other one in the fridge for later.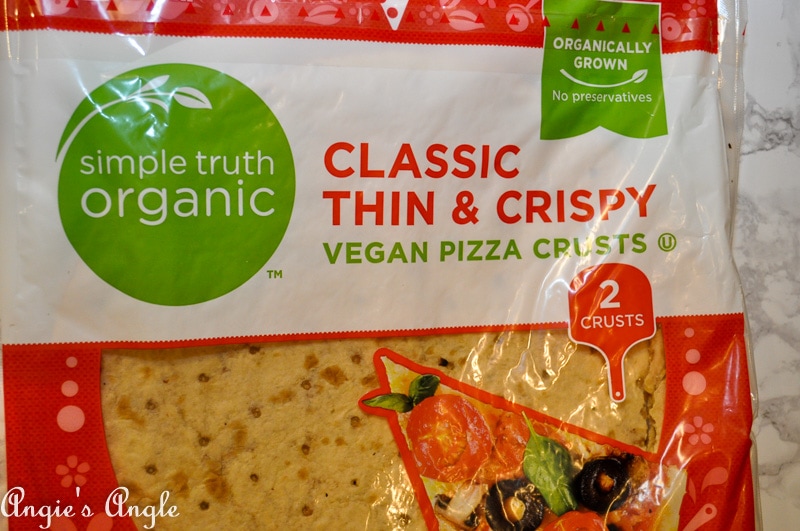 For this recipe, we cooked up the chicken on the stovetop with Italian seasoning and garlic powder in a bit of coconut oil.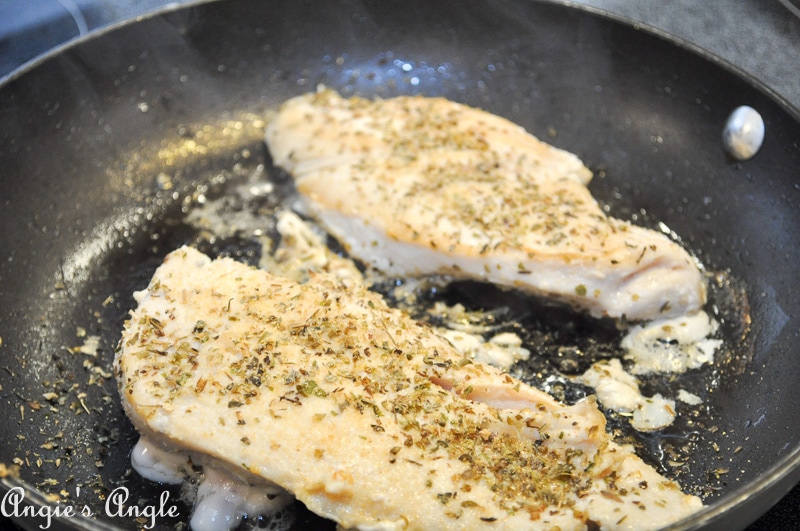 Making a pizza sauce is easy with the Simple Truth Organic Pizza Sauce. Spread that on the pizza crust to prep for the yummy toppings coming up.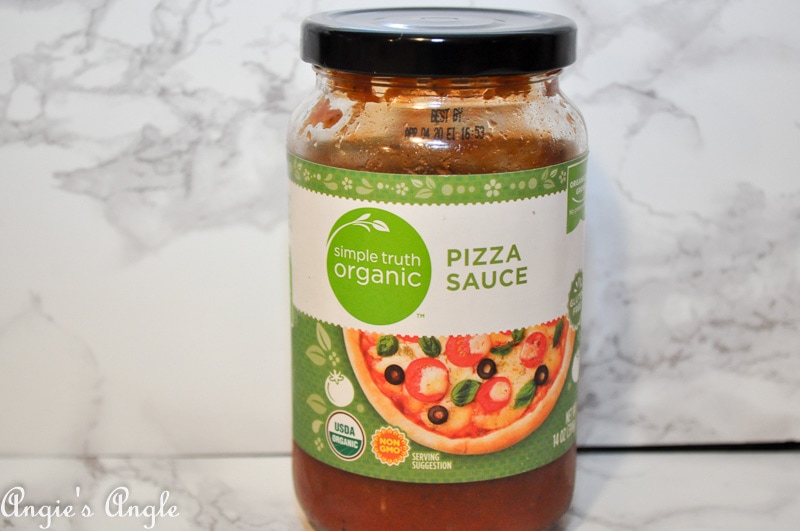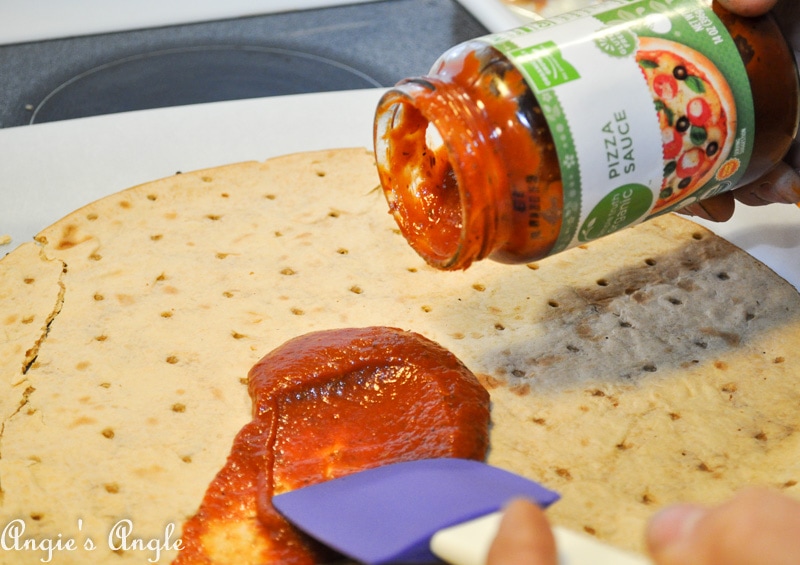 Put down a base of mozzarella before piling on those tasty toppings.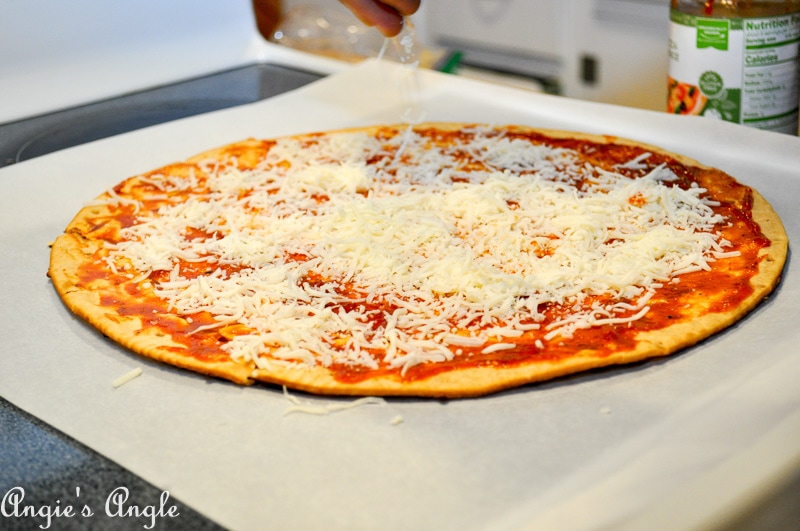 Layer the pizza with your choice of toppings, for this recipe we used the following: seasoned chicken, green peppers, black olives, jalapenos, artichokes, sundried tomatoes, spinach, and feta.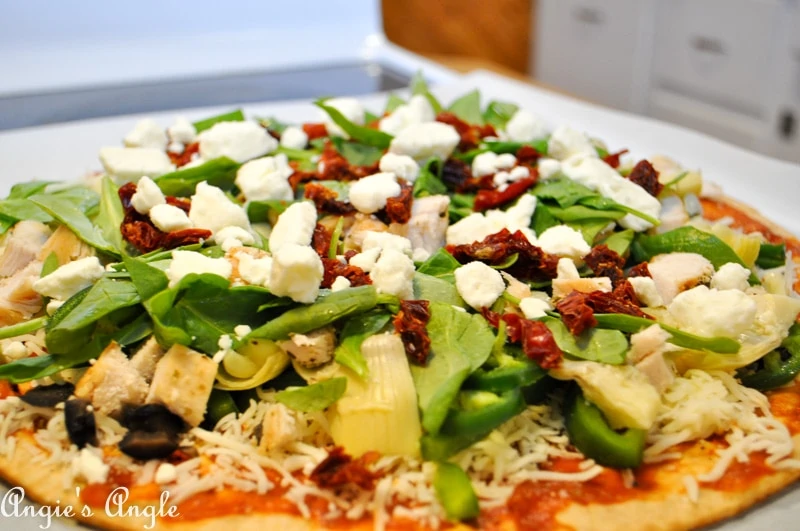 Bake your pizza in the oven. We opted for a crisper crust, so baking directly on the center rack at a preheated 400 for 8 to 12 minutes. If you'd like the softer crust you can use a baking sheet. Otherwise, baking times are the same.
Step Four – Entertainment
While the pizza bakes, find some fun entertainment while it bakes. For us, it would be a good board game. For you, it may be a game, or a movie or something else altogether. I highly suggest the actual board game though. Board games really connect the family and get everyone away from the screens for a bit, which is good for everyone.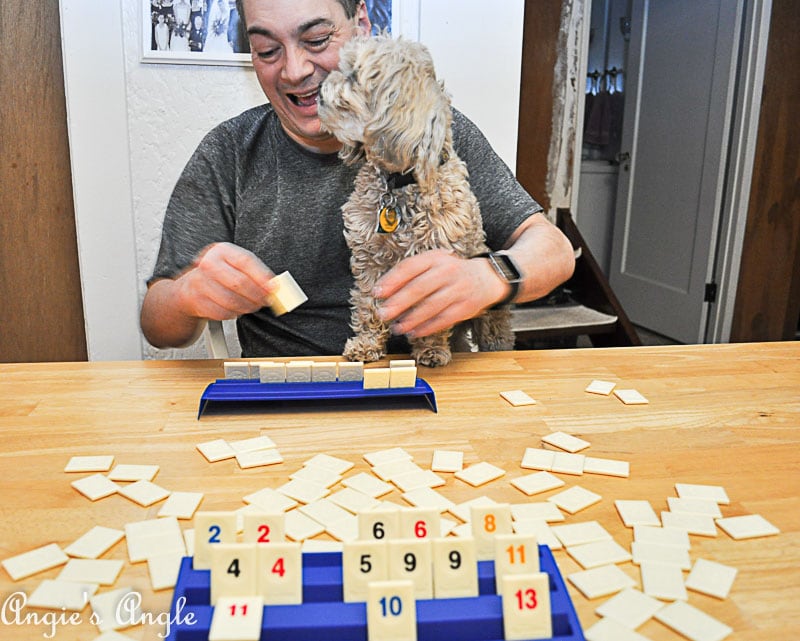 Step Five – Eat and Enjoy
Now that the pizza is ready, sit down as a family and enjoy your creation. Keep playing that game or watching that movie, enjoy the family time and your pizza.