Color me a little shocked when I went to gather this 2019 Catch the Moment 365 Week 7 and I had all seven days. Was a major win for the week when February has not been the greatest. Am just slow moving through February and hoping that March is much better.
Am hoping that March will bring roses and a much needed vacation. Time will tell and until then, let's just keep slow moving through February.
With a little look at our last week in pictures…
2019 Catch the Moment 365 Week 7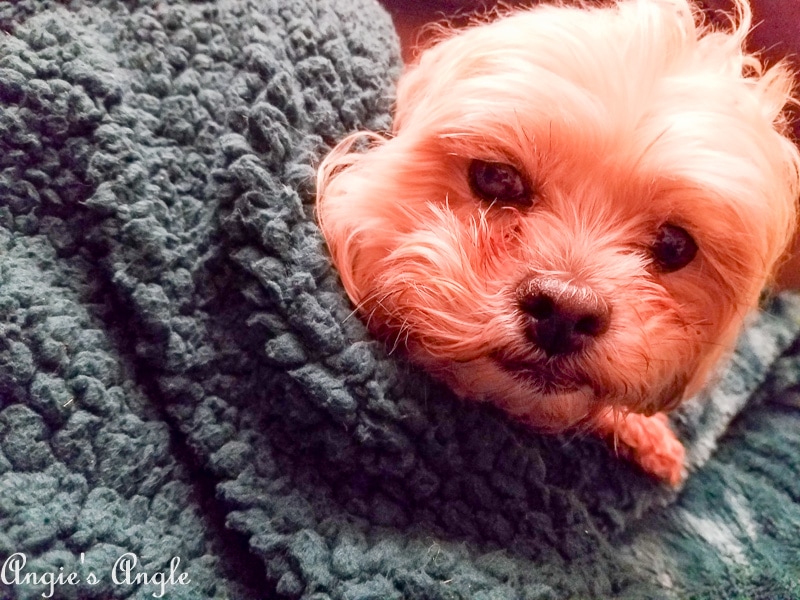 Day 43 – Tuesday, February 12th – This so isn't a good picture or Roxy but it's what I had. She was in need of grooming (which you'll see next week) and the orange glow from the light behind the couch didn't do her any favors. My cuddle bug though, all sleepy and wondering why Mommy was sticking that phone in her face again.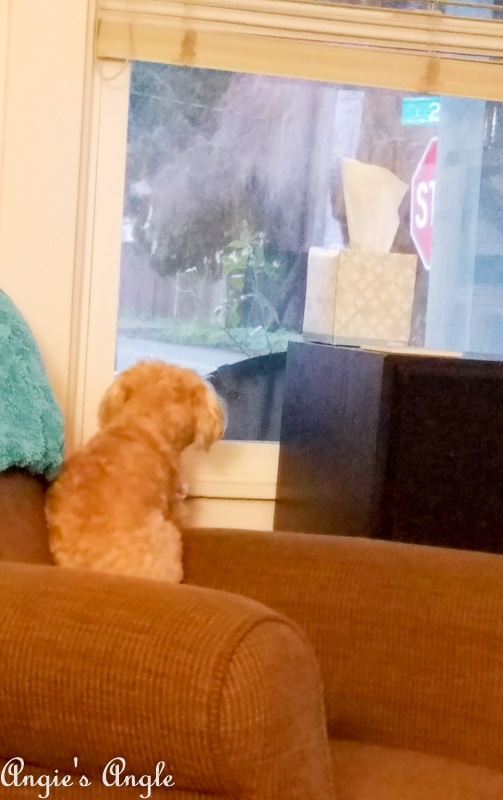 Day 44 – Wednesday, February 13th – Watching for Daddy to come home. Jason always calls on his way home, well almost always, and Roxy knows that means he is on his way and goes to watch for him. Again, this photo isn't not the best. We are in need of new phones but waiting until we get over this hump of a month to look into it.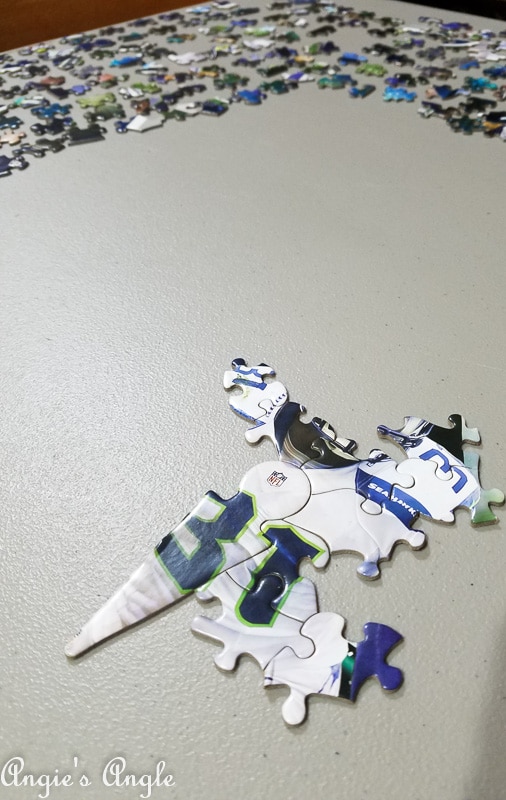 Day 45 – Thursday, February 14th – Am working on the Seattle Seahawks helmet jigsaw puzzle that Jason did back in December. When Jason says it wasn't easy, you know it's not, so I was tempted to not even do it myself. Here I am though, trying it out and having to work in weird sections.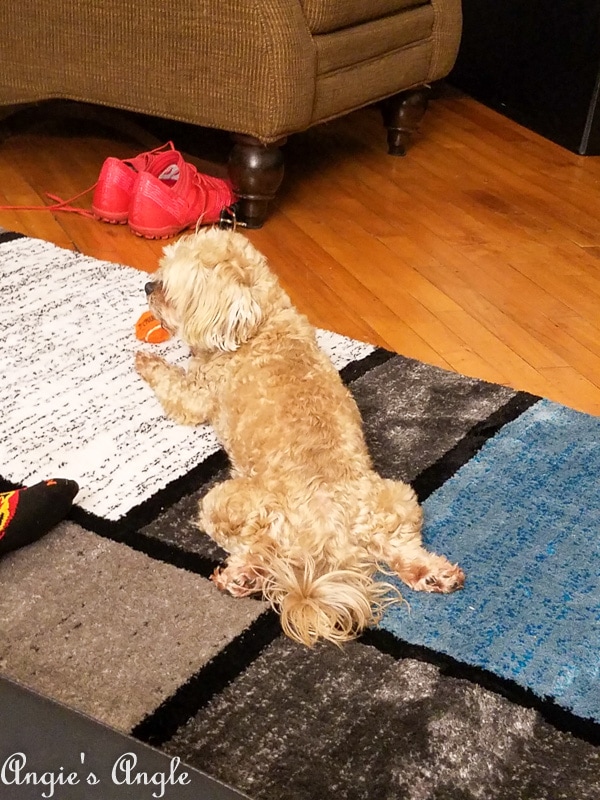 Day 46 – Friday, February 15th – Just our Roxy girl laying out with what we call her frog legs.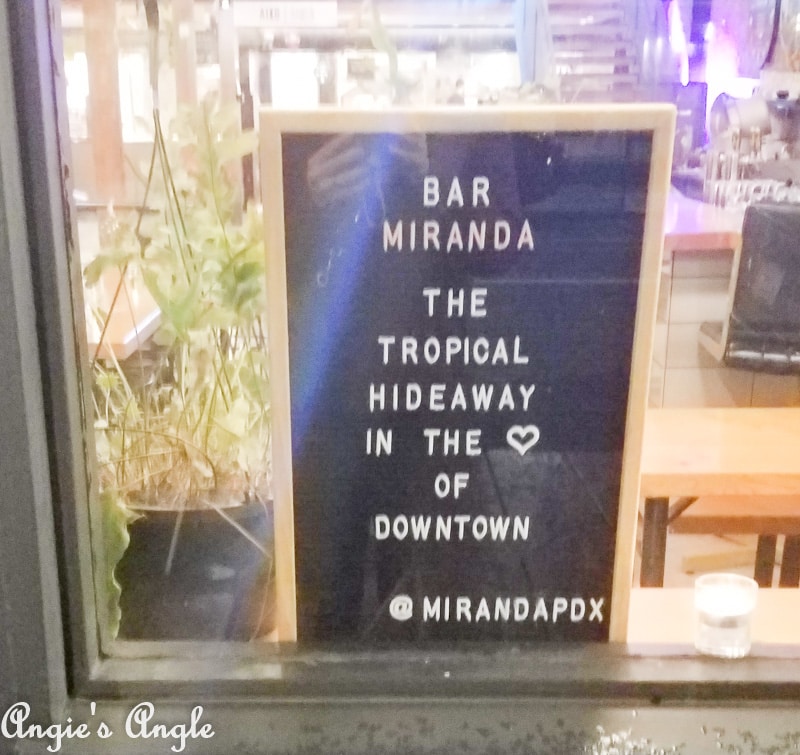 Day 47 – Saturday, February 16th – Jason and I had the pleasure to do a little hosted outing to downtown Portland at Bar Miranda. We enjoyed ourselves and you can find out more with this Instagram posting.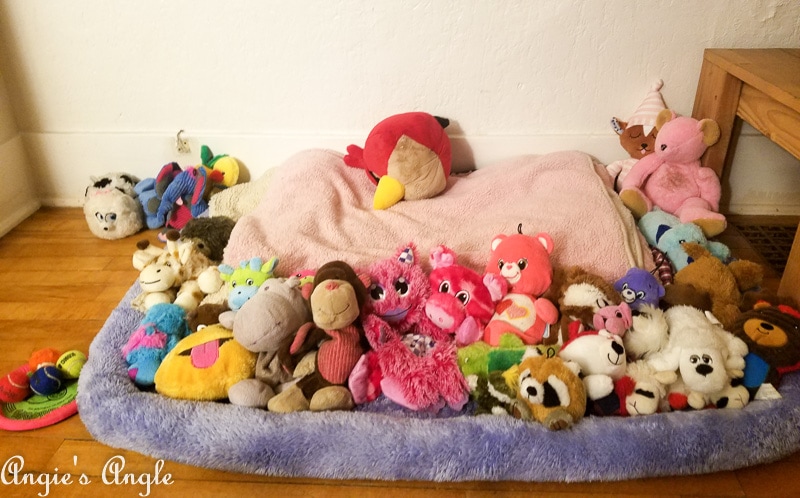 Day 48 – Sunday, February 17th – Threw all of Roxy's toys out at her into the living room. Then reorganized and cleaned up her area bit. She isn't spoiled at all.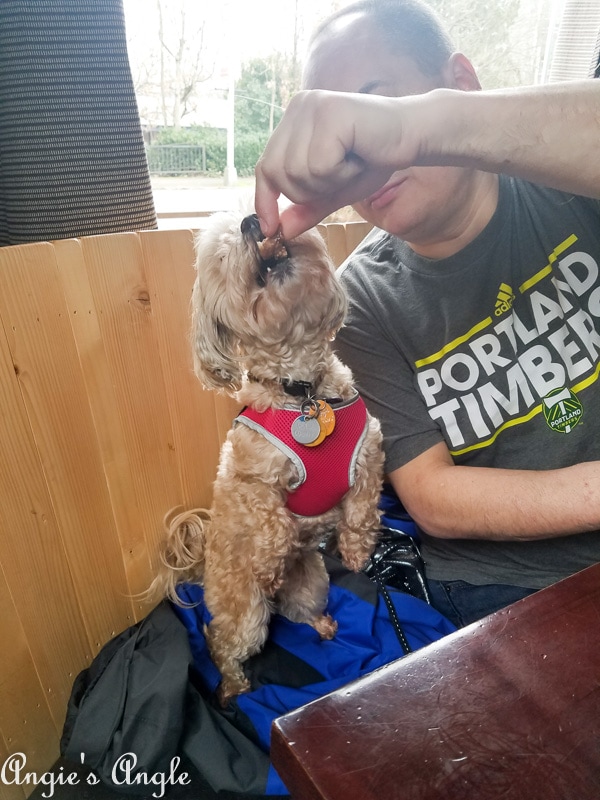 Day 49 – Monday, February 18th – Walked down to La Bottega to pick up the gift card for the current giveaway with them, find it here (ends March 5th, 2019). Ended up walking to Brickhouse for a late lunch because we had Roxy girl and they are pet-friendly. Again, she isn't spoiled at all. Always our baby girl.
How was your week?