Being able to showcase different things around the Vancouver/Portland area gives me great pleasure. I love that I can get the chance to bring you a variety of things from where to dine, where to drink, where to get out and walk, and the ideas of where Local Tuesday can go are endless. Now I am excited to show you how to get a VIP Experience with Exobus. Have you heard of Exobus yet? If not, you are in for a treat to learn more.
While this isn't a sponsored post, I did win this tour by following Exobus on social media & visiting them at Vancouver Brew Fest. However, all thoughts and most of the photos are 100% my own.
Now hold your seats, I am about to tell you something BIG. I spotlight quite a few breweries right and you see us in them on my Instagram a lot as well. Yet, are you ready? I don't like beer. Yep, Yep, I don't like it. I sometimes like sours but that is only very rarely and has to be the right taste. I am a cider girl and not an apple one – I want flavor. So why do I showcase so much to do with beer? Because! I love going to these places, I love the people there, I love the food. I don't need to drink. Even if they don't have a choice for a good cider, not a big deal, I still want to go.
Which makes this Gorge Brewery Experience we had with Exobus even more special and me even more excited to tell you all about it. I didn't tell Beny, the owner of Exobus, that I didn't really care for beer because I had no problem trying a sip of Jason's and enjoying the experience in general. Wait until you hear the full fun of our experience though with Exobus and why I mention I don't like beer.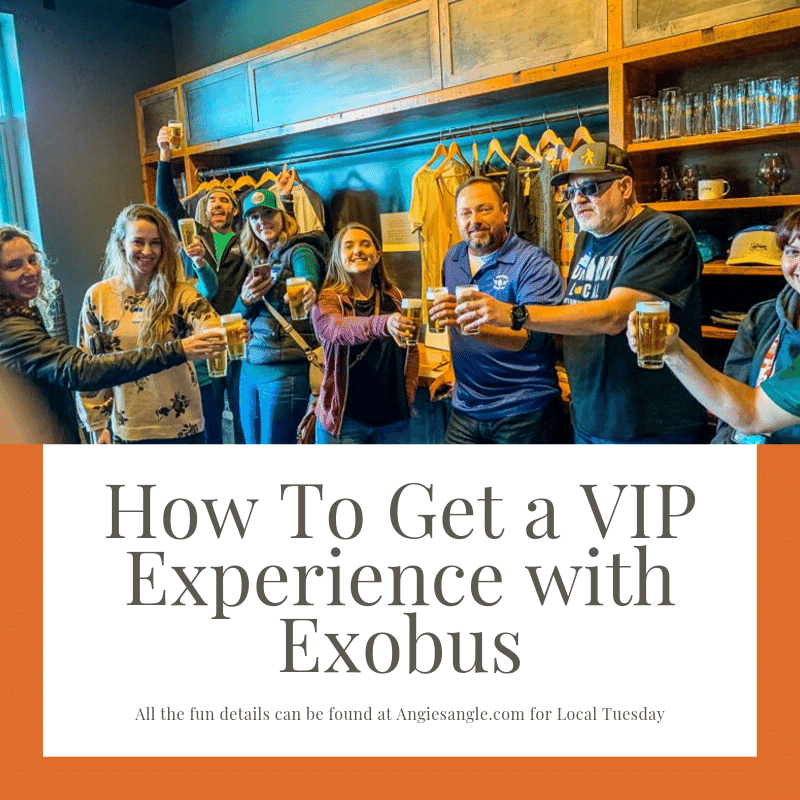 How To Get a VIP Experience with Exobus
About Exobus
Experience all the north bank of the Columbia River has to offer. Proud of to be part of a region that is home to amazing handcrafted beer, delicious cuisine, a bouquet of wineries and a bounty of coffee roasters. Their all-inclusive tours take you behind the scenes and give you an unprecedented VIP experience. Experience. Explore. Expand. Rideexo.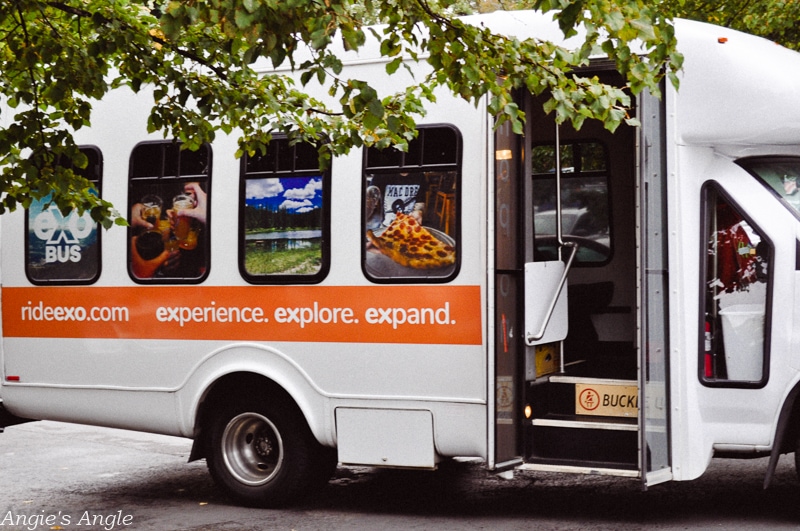 Exobus is always expanding though to what kind of experiences they can do for you. Recently they took the bus up to Seattle for a Seahawks game. For the Halloween season, they have partnered with Clark County Scare Grounds. And they have been known to do an escape room experience too.
Thinking something may be fun, talk to Beny about it and see if he can make it happen. Likely he can. The ideas and experiences are ever-expanding. Beny is ready and willing to make it happen.
Also, watch Exobus's facebook page for events and even contests to win your own experience.
Our Gorge Brewery Experience
This was the first time trying out a Gorge Brewery Experience. Beny wanted to give it a go and did a giveaway to do so, partnering up with Vancouver Brewfest to make it happen. I think it went splendidly well in fact!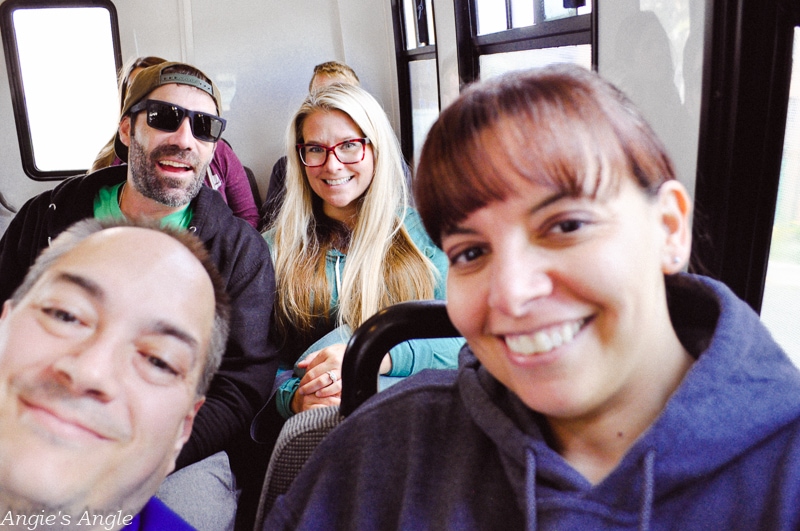 We meet up with Exobus at the Fisher Landing Park and Ride at 8:45 am on September 16th to start our adventure for the day. We'd be visiting three different breweries and heading back to the park and ride around 5 pm.
Walking Man Brewery
Our first stop of the day was Walking Man Brewery in Stevenson, Washington. Where I had to go to the bathroom for the last 30 minutes and when we arrived Beny decided to go around and have everyone introduce themselves with their favorite beer. Me, never having been to Walking Man, was sitting here about to cry because I had to go to the bathroom so badly. Just short of getting to me Beny realized something was going on and I said I really have to go to the bathroom. So we abruptly stopped the intros so I could run in. Sweet relief! Let the day go on.
We sampled three beers while we got a tour and explanation of their brewing process. The three samples were: Flip Flop Pilsner, Walking Man IPA, and Barefoot Brown. Jason really enjoyed all three, I took sips of Jason's and didn't care for any of them. Remember, it's beer. So it's nothing personal on my end.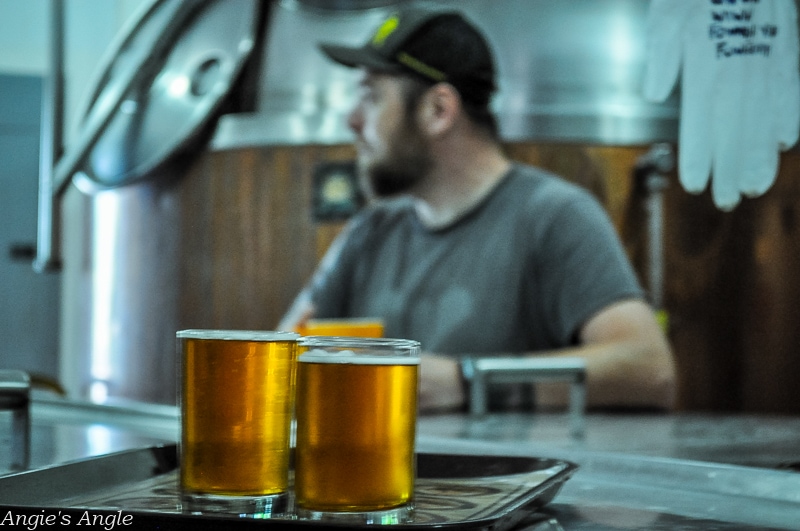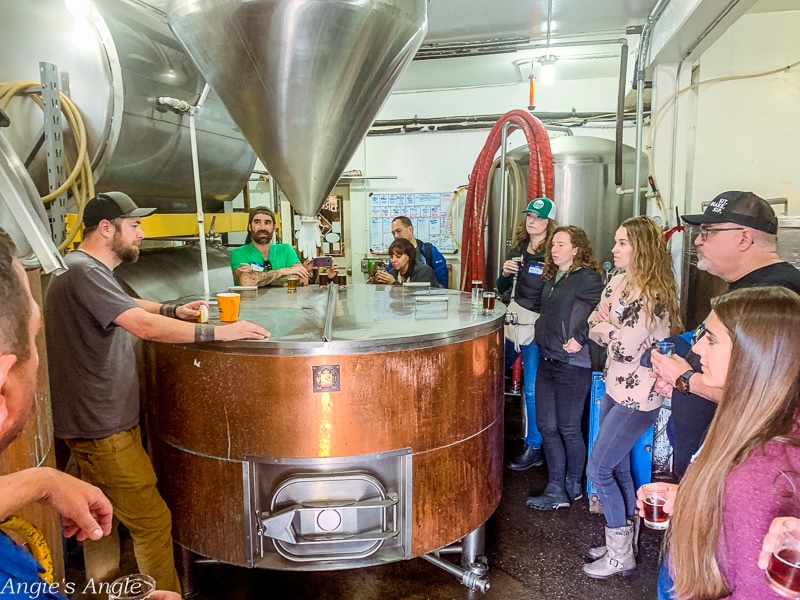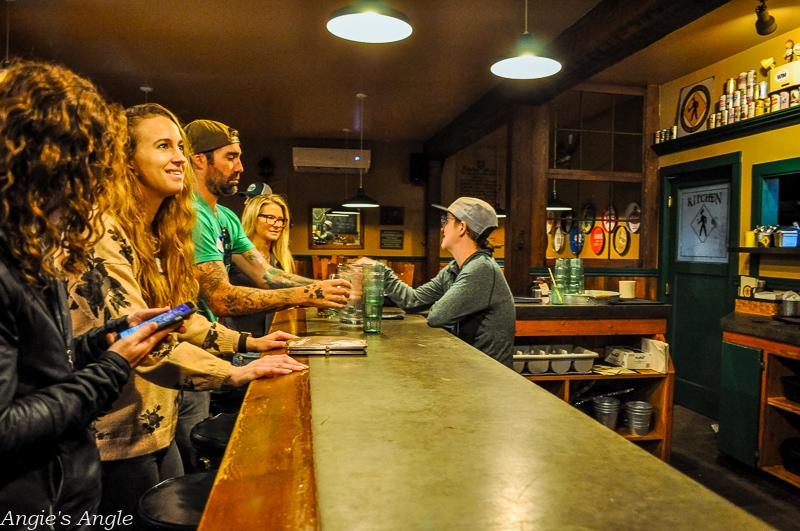 Once again we told our favorite type of beer and the majority said they were into sours lately. Which led Beny to change up what we'd be sampling at the next brewery. The first example of Beny making sure your experience is the BEST and curated to you.
The inside of Walking Man Brewery is small but cute. I fell in love with the outside sitting area though. You'll see in the photos below. Beautiful. I can not wait for Jason and I go to back here to eat and enjoy the patio area. While also bringing Roxy along because YES they are pet-friendly!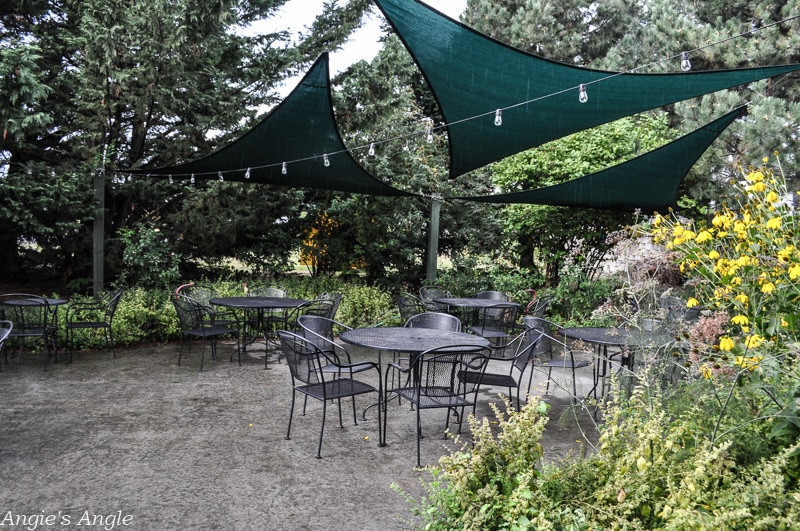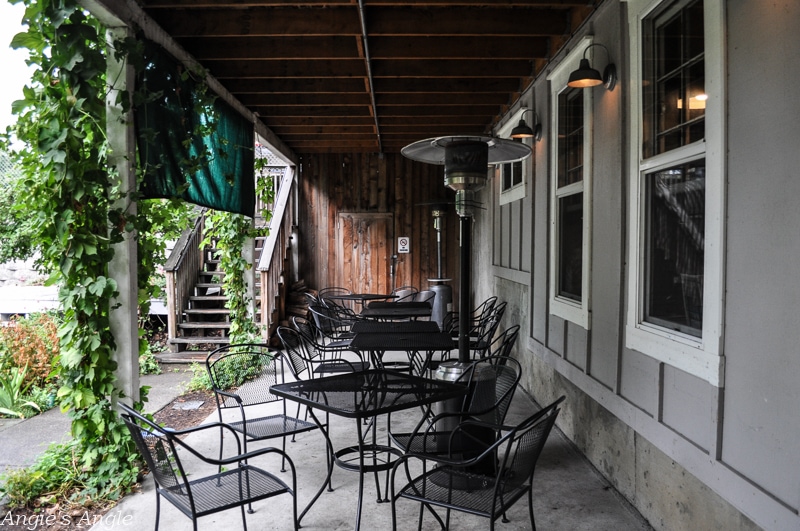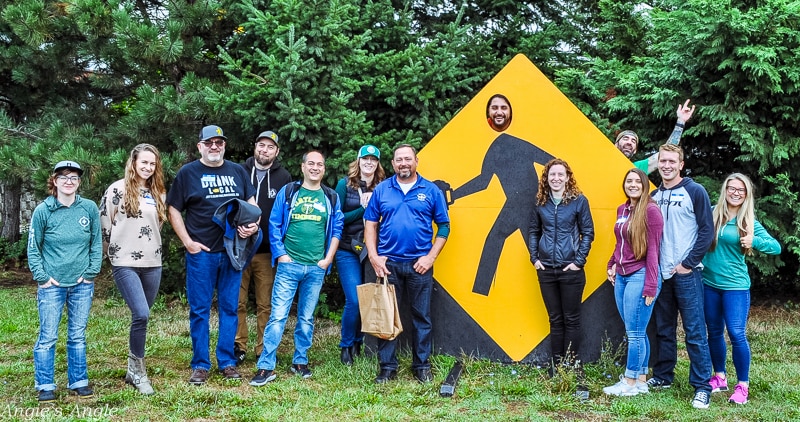 Everybody's Brewing
The next stop on our schedule was Everybody's Brewing in White Salmon, Washington. Where we not only would be sampling beer again, of course but also eating. Yay for lunchtime!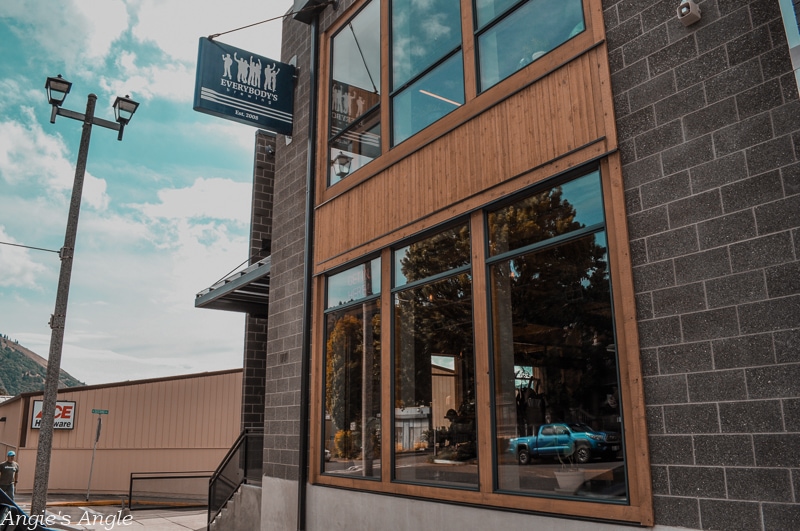 Beny asked us beforehand if we had any allergies or food preferences, doing a family-style lunch. Ordering several different items for us all to share. The food was so good and different. Sweet potato fries, nachos (both meat & vegetarian), a couple of different salads, two different smothered fries. It was all very yummy.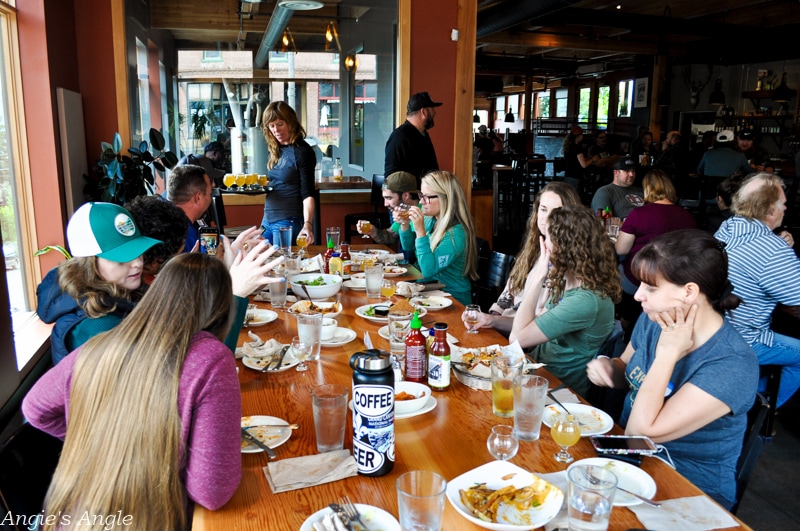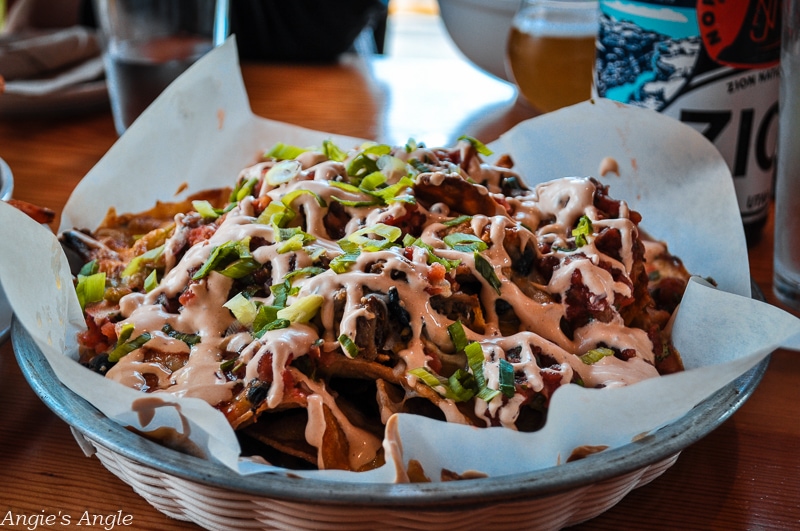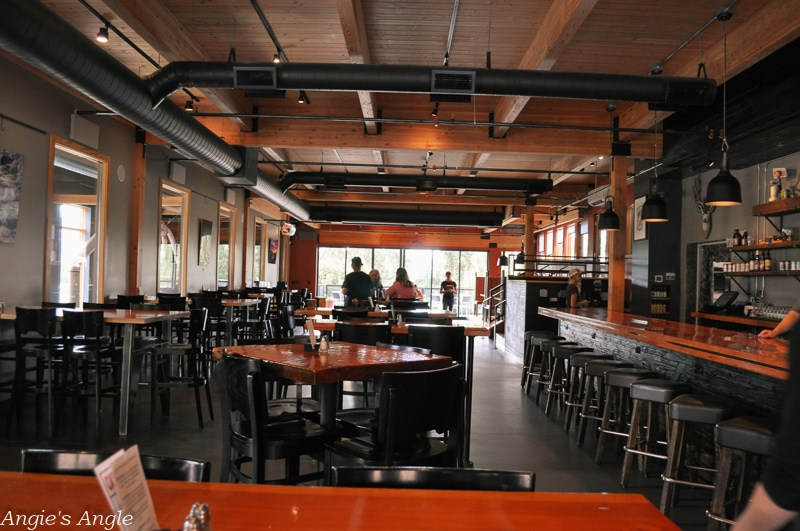 Also, once Beny found out that I am not a beer drinker but a cider gal, he made sure I a had full glass of cider too. Which wasn't necessary at all but again it's Beny making sure you are getting the full VIP experience. I was still good with just tasting Jason's or trying the sours. I still tried the sours though.
Here while we ate, we tried four different beers, two of them sours. The samples were: Good Ad-Weisse, Lemon Ginger sour ale, White Peach Gose, and Fresh Hop IPA. Personally, the only one I liked was the lemon ginger sour – wasn't a fan of the peach which surprised me. Jason also liked the lemon ginger sour.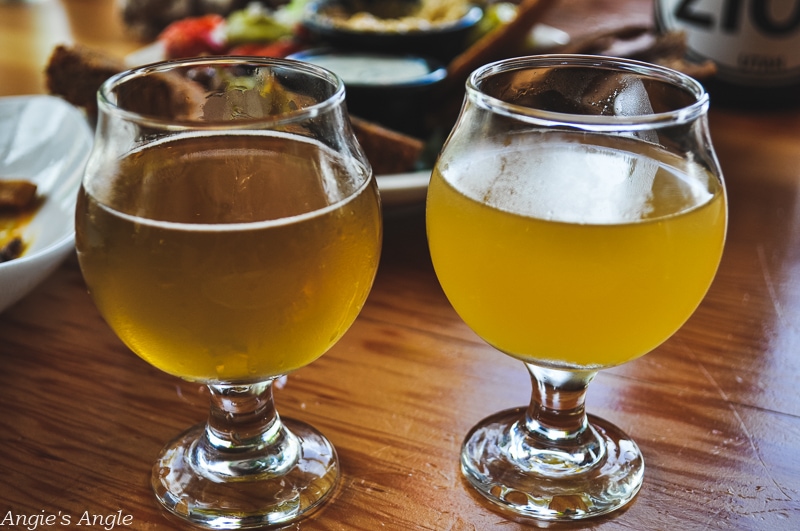 While we ate and drank, Everybody's Brewing talked a bit about how they become who they are and why they picked White Salmon.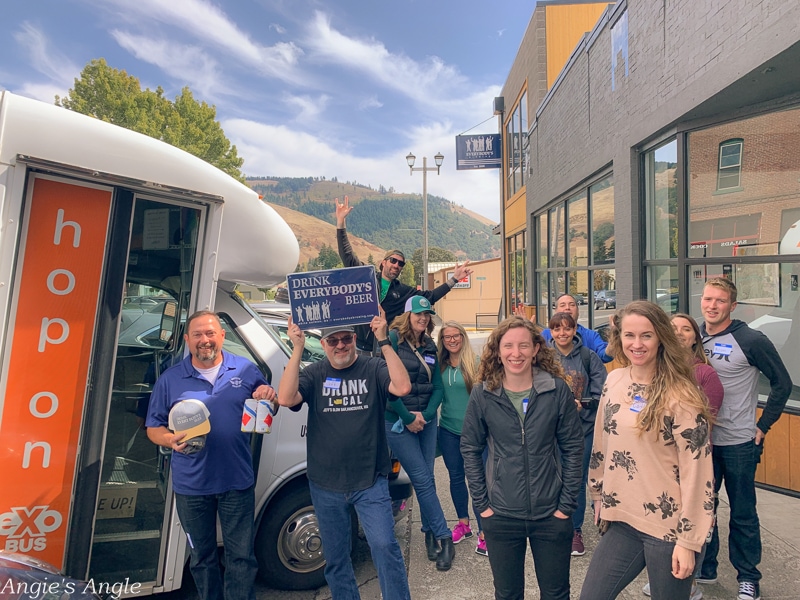 pFriem Family Brewers
The last stop of our wonderful Gorge Brewery Experience was pFriem Family Brewers in Hood River, Oregon.
Everyone was greeted with a sample right as soon as we turned into the door. They wanted to make sure everyone had a sample before they started the tour of the actual brewery. Beny asking me if I'd prefer a cider now or after we got back from our tour and I said back was fine. But all of a sudden there was a cider getting placed into my hand. Okay then, I shall have it now.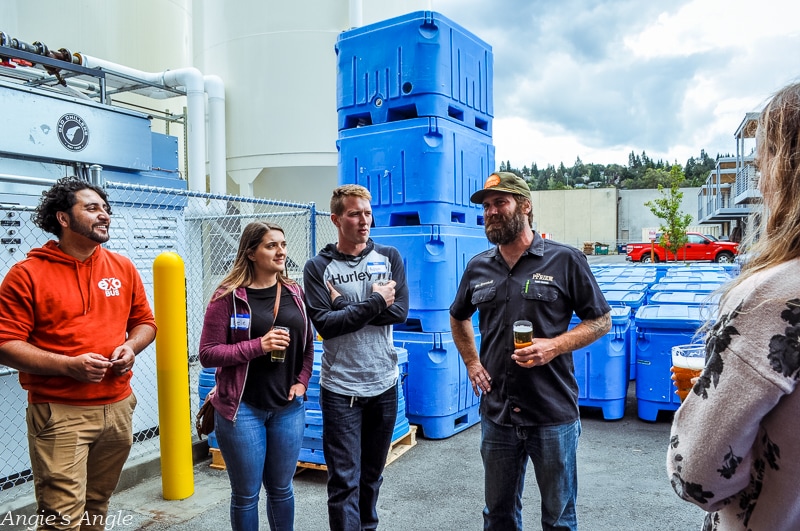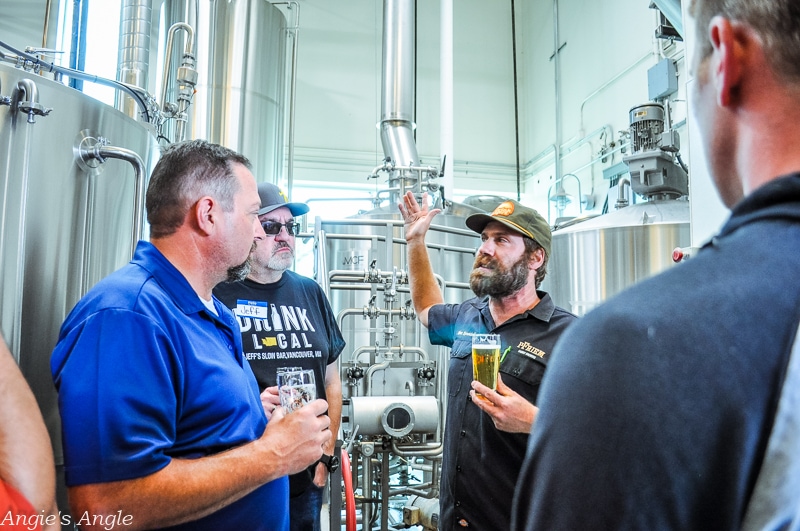 The pFriem brewery is quite large and took a while to get through the buildings and how they processed their brews. It was all quite interesting though. I love hearing people's stories and processes, after all, I am a writer.
After we finished the tour, they placed out the other samples and we mingled in the little tasting room. Everyone sampled five beers here: pilsner, schwarzbier, Belgian strong blonde, saison, and pruim. I, of course, sampled all of Jason's but ended up taking a pruim for me after I tasted it and fell in love with it.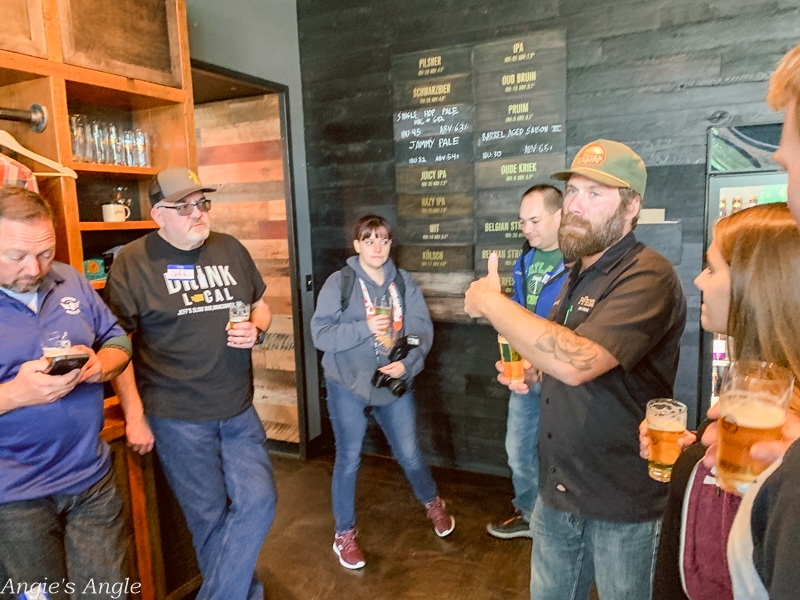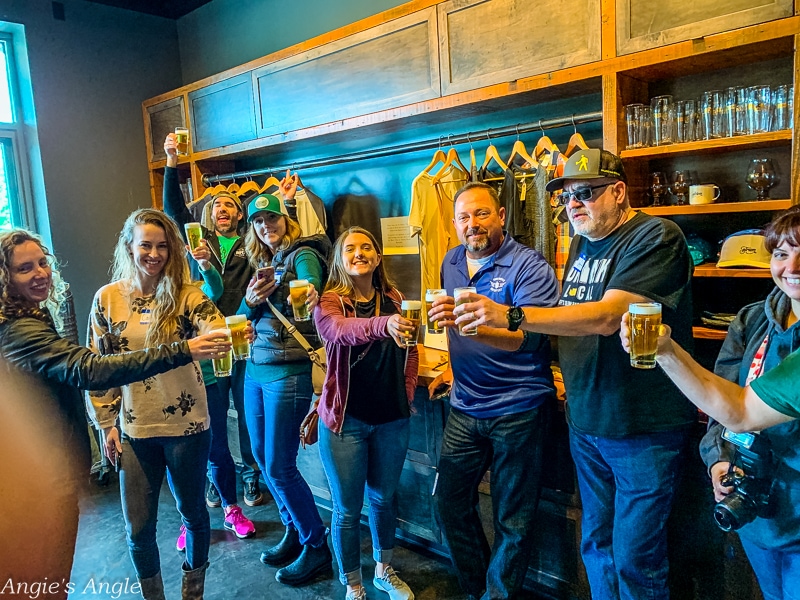 Most everyone played on the playground that was right across from pFriem before we loaded back into the bus for the ride back to Vancouver.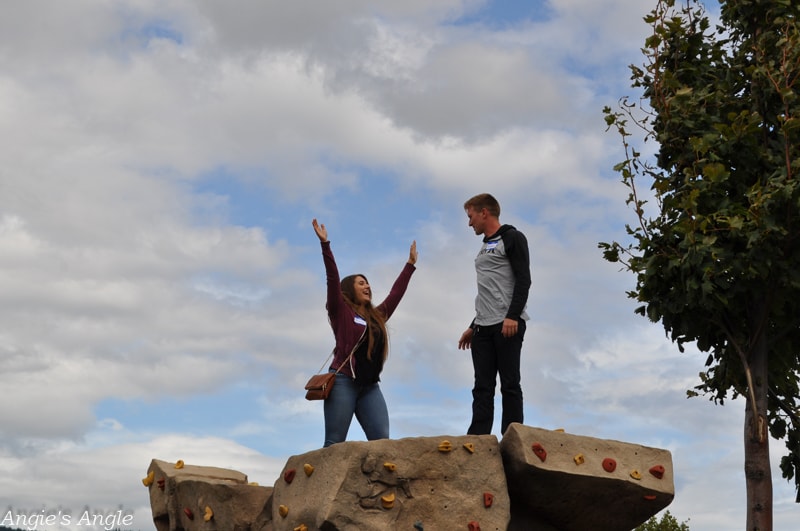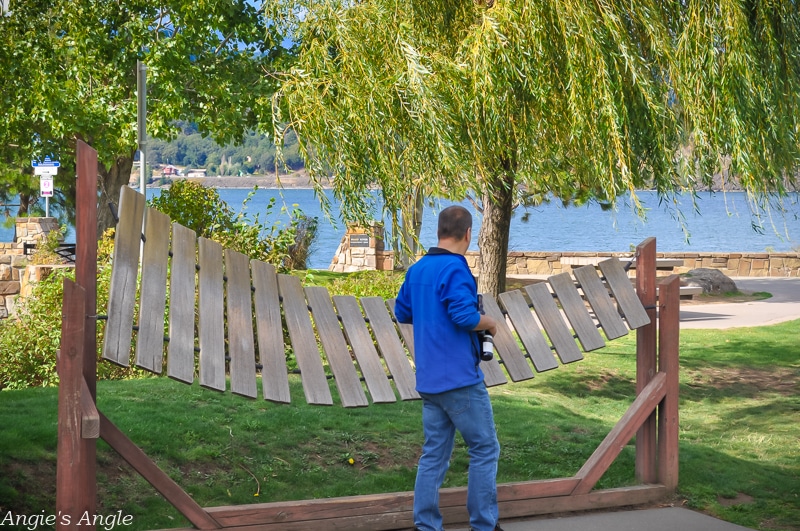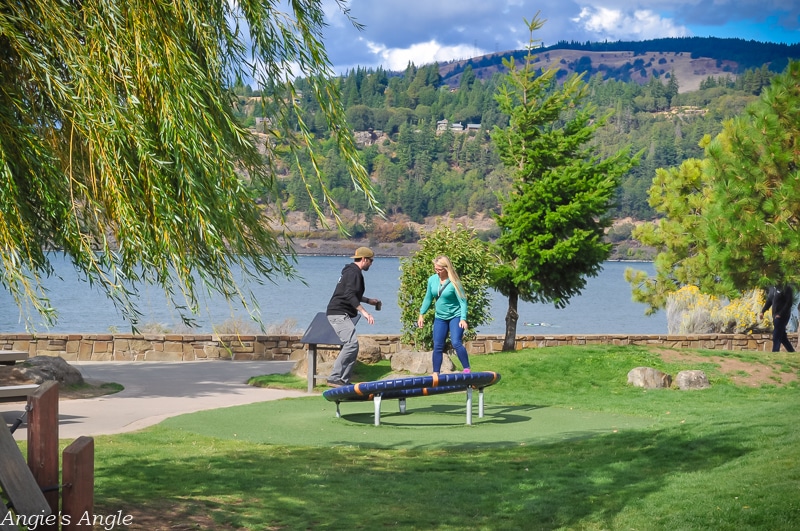 Exobus For the Win
Our experience was unique as every single one will be for Exobus that is what makes it great. You are made to feel like a King or Queen and are carted around to different places to really truly experience it.
We had an amazing time and look forward to other experiences with Beny & Exobus itself.
Make sure to follow Exobus on social media below. While thinking of what kind of experience you'd like to do.
Exobus
Facebook – Exobus
Twitter – Exobus
Instagram – Exobus
Vancouver, Washington