Well, I did it, guys. I already missed a day for this 2020 Catch the Moment 366 Week 2. And no video to pull an image from like last week. Dangit! Even seeing Jason happened to have a photo for that missed day. And nope, no photos to be had.
Post below may contain affiliate links, which I may receive a kickback on if you order through the provided link, at no extra cost to you.
This last week was hard. Roxy got some kind of stomach bug and left us both with a lack of sleep two to three nights in a row. I am thankful she seems back to herself though. I was fearing a vet visit would have to happen, which I didn't want to happen. Trying to recoup sleep, baby Roxy, and relax was the basics of the last week.
2020 Catch the Moment 366 Week 2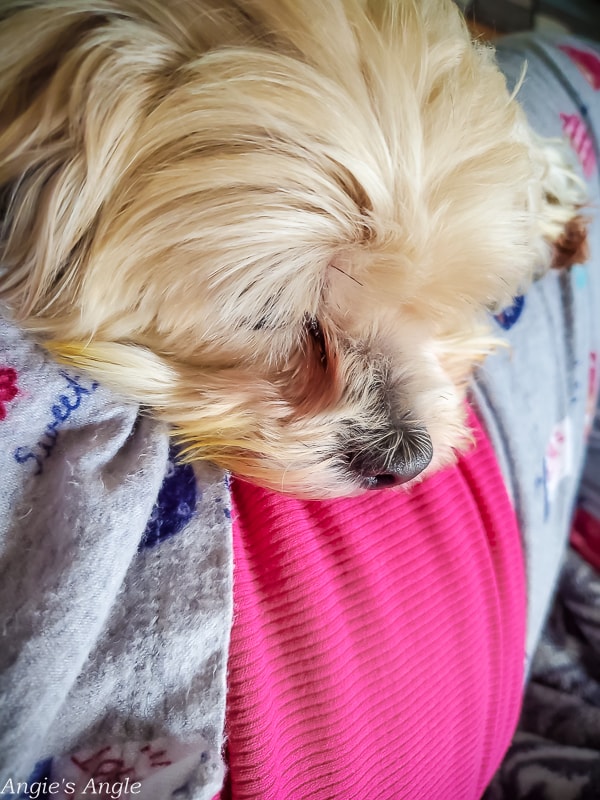 Day 8 – Wednesday, January 8th – Poor baby girl got some kind of stomach bug. When we got home from soccer the previous night she was having pooping issues. Starting at two a.m. she woke us up to go outside again (which she NEVER does). She had the runs and threw up once. We were up most of the night. I can't just go back to sleep after things like that. So we cuddled and laid low.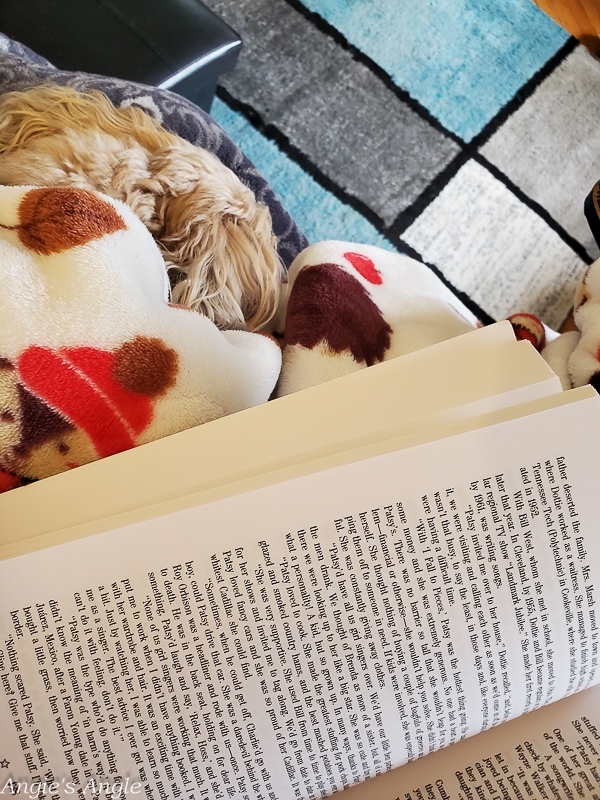 Day 9 – Thursday, January 9th – Another rough night for the two of us. With only 2 1/2 hours sleep. I knew I wasn't going to last long this day. More rest and cuddles. Reading: Honky Tonk Angel: The Intimate Story of Pasty Cline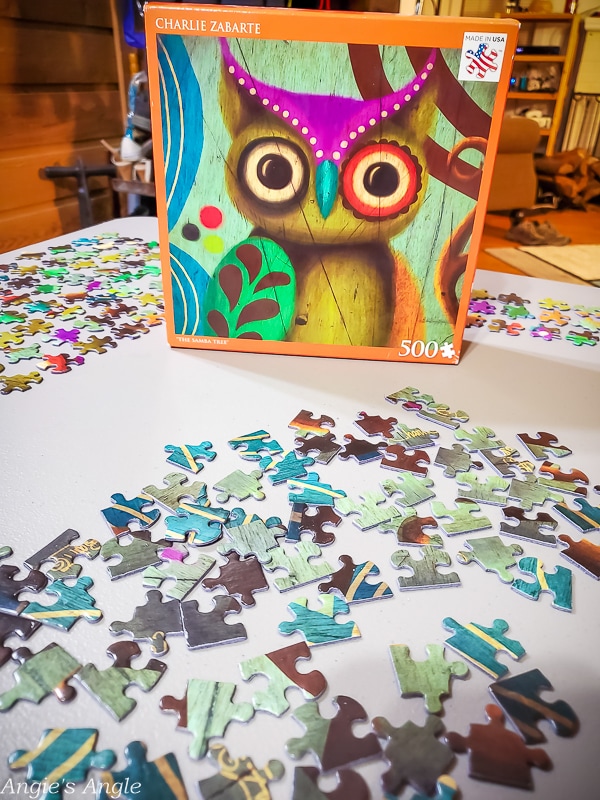 Day 10 – Friday, January 10th – Roxy seemed to be doing better. Thankfully, and we got a bit more sleep the previous night. I started to work on this owl puzzle and went fast this night. Andrews + Blaine – The Samba Tree – 500 pieces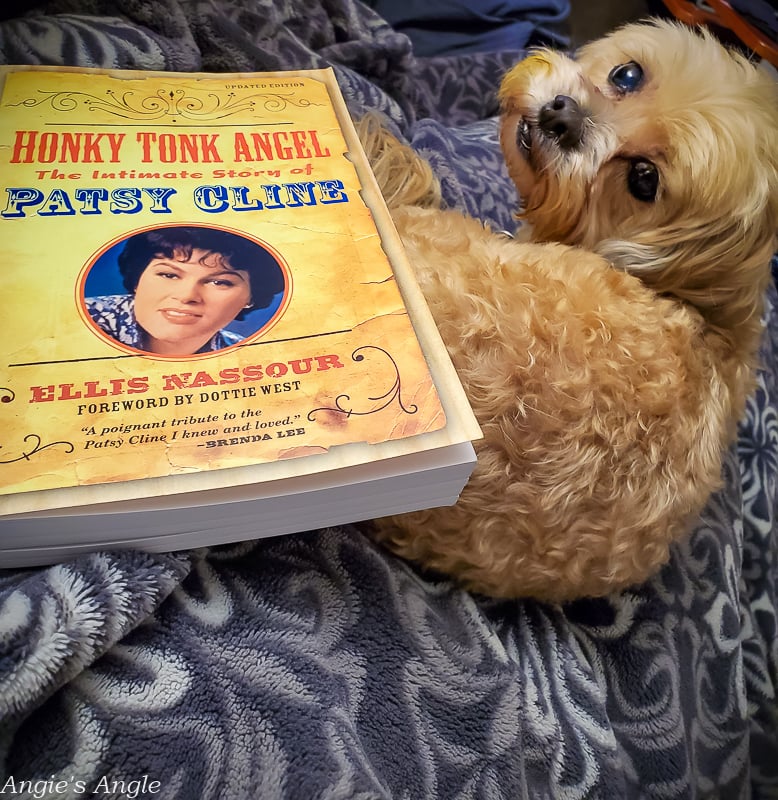 Day 12 – Sunday, January 12th – Just a little afternoon cuddles with my current book. Honky Tonk Angel: The Intimate Story of Pasty Cline – was pretty good, especially if you enjoy Patsy Cline as I do!
Day 13 – Monday, January 13th – Finished the owl puzzle. It wasn't until the right side and dark branches that I ran into issues getting it together. I loved it though! Andrews + Blaine – The Samba Tree – 500 pieces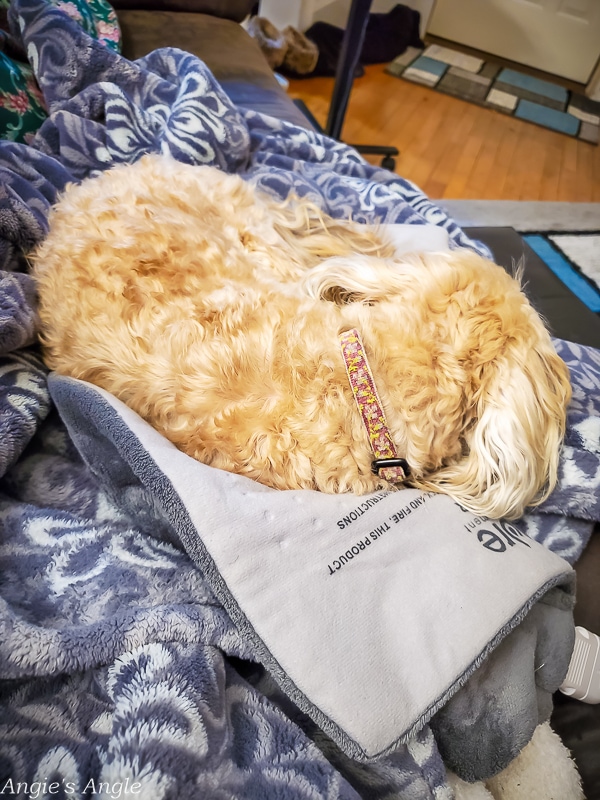 Day 14 – Tuesday, January 14th – A tight feeling tummy meant a little heating pad to see if I could ease is that way. But no heating pad usage would be complete without a little girl also stealing it! The heating pad we use.
How was your week? I hope it was better than ours! And to be noted, lately, all my pictures have been from my camera phone because right now it takes better photos than my big girl camera. Which kind of breaks my heart.