I genuinely feel like this place is a little hidden gem in Vancouver, Washington. Honestly, who thinks to go to a restaurant attached to a hotel unless you are staying at that hotel? Am I right? I've been to Grays at the Park twice now. The first time was a little winter tasting as a blogger guest, back in 2018. The second time I won a free lunch on Facebook, we went on Valentine's Day. Both times were fantastic.
I've shared here and there about Grays on my Instagram. Hopefully, you've seen that. I've never had the pleasure though of featuring them entirely for a Local Tuesday segment. I'm thrilled today is that day.
One of their staples and most proud staples is their steak. They have a special steak oven that cooks them to perfection. We've never had the steak, but I wanted to note that detail because we need to soon. And so do you!
Let's dive into a little more detail on what makes Grays that little hidden gem I mentioned initially.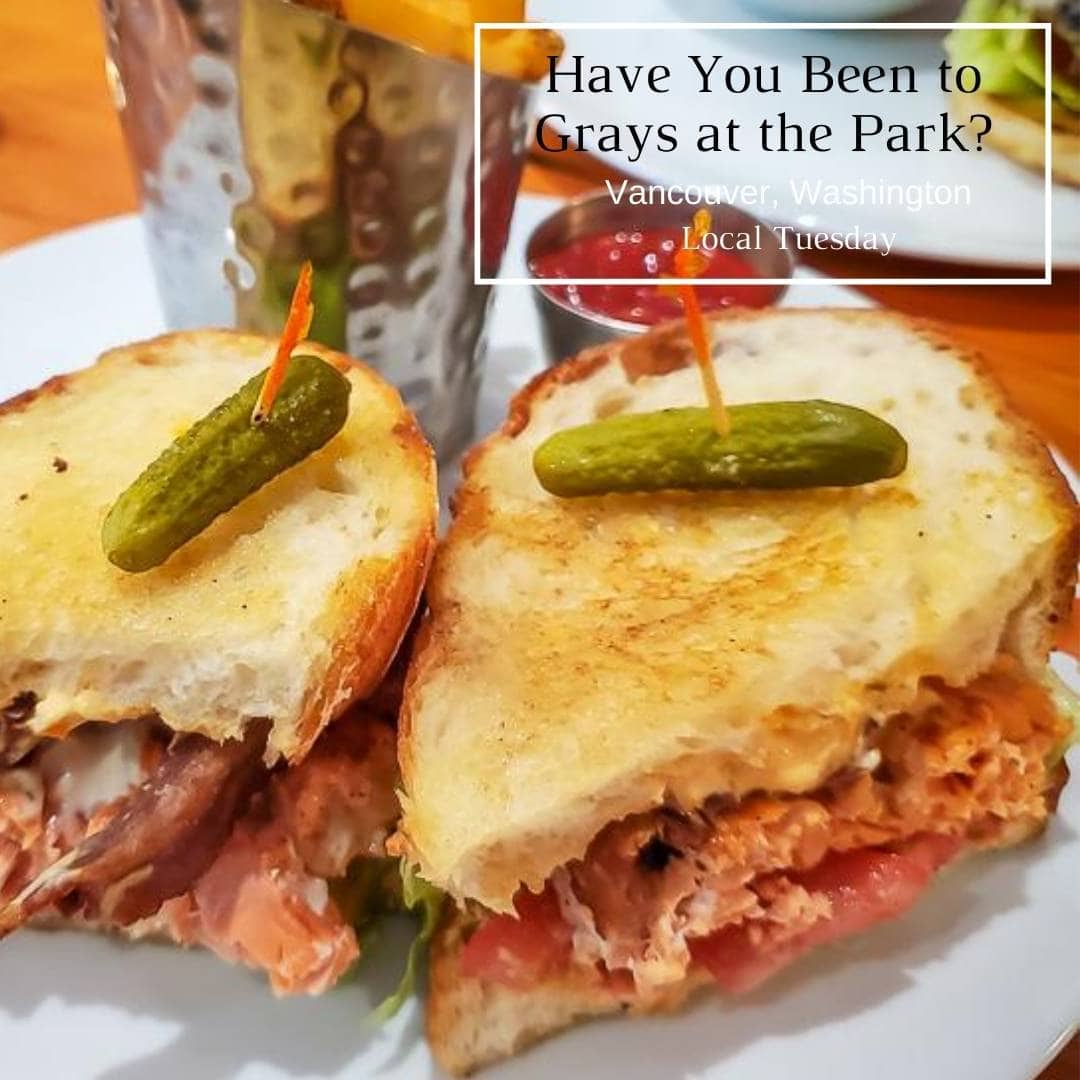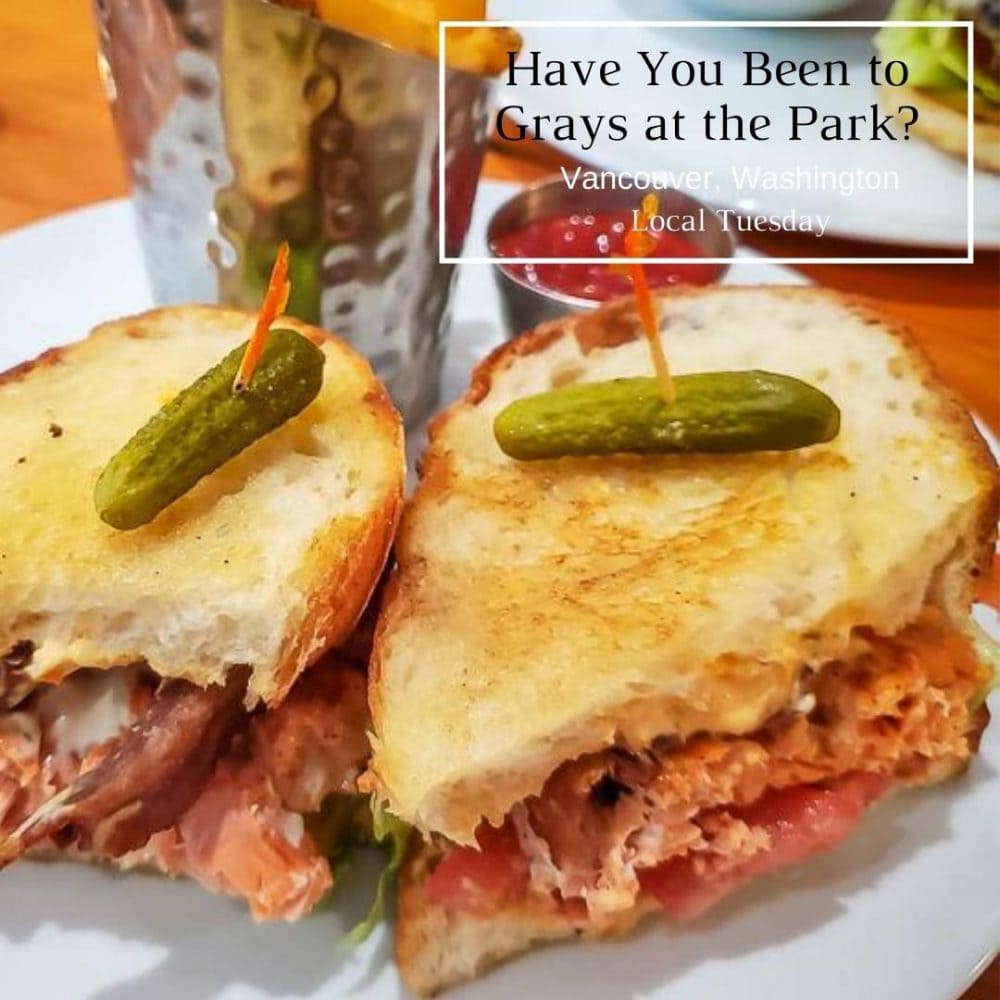 Have You Been to Grays at the Park?
When I was invited for the winter blogger tasting back in December 2018, I had no idea where it was. I readily said yes, though, and came to realize that it was right in downtown Vancouver. How had I not known about it? Where was it hiding?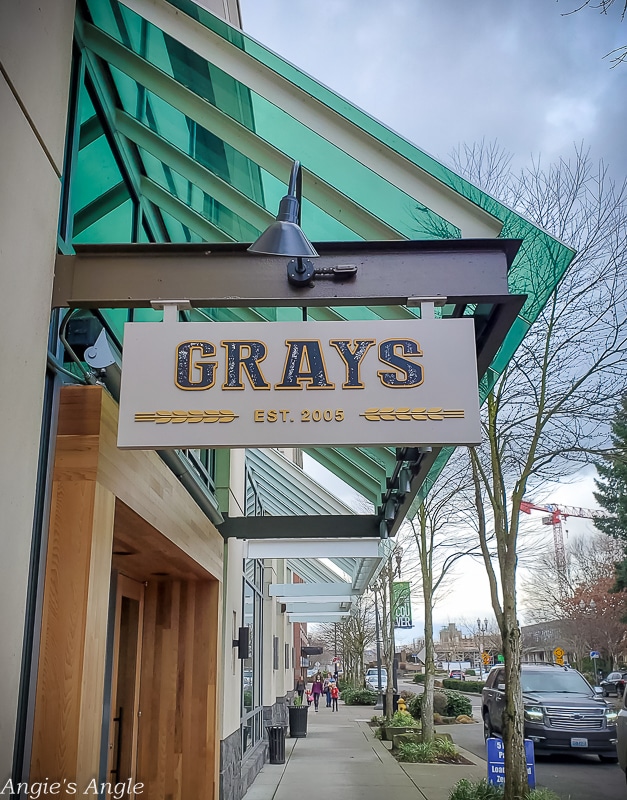 Come to find out it's attached to the Hilton Hotel in downtown Vancouver – and recently had just finished up an amazing outside deck. That outdoor deck has firepits and all sorts of goodness so it can be used year-around. Sadly, I have no pictures of that deck or have dined on it, but it's on my list!
Winter Blogger Tasting
I was nervous as all get out for that first time visiting Grays. I had never been invited to a blogger tasting or any blogger event. I was forever thankful that Jason could come along too. I didn't share a full blog post for this way back then because I wasn't a fan of the photos I took. But I wanted to share a few here to give you a little look-see on a few other items they have on their menu that are so darn good.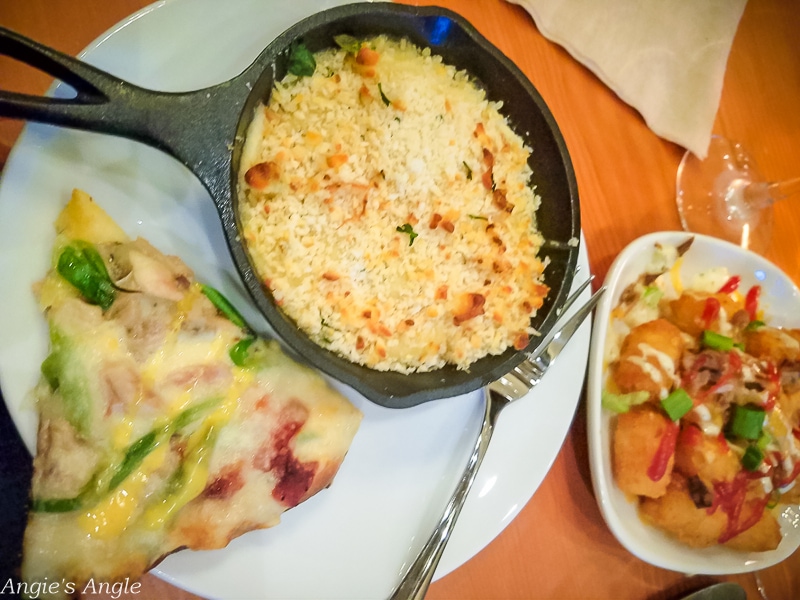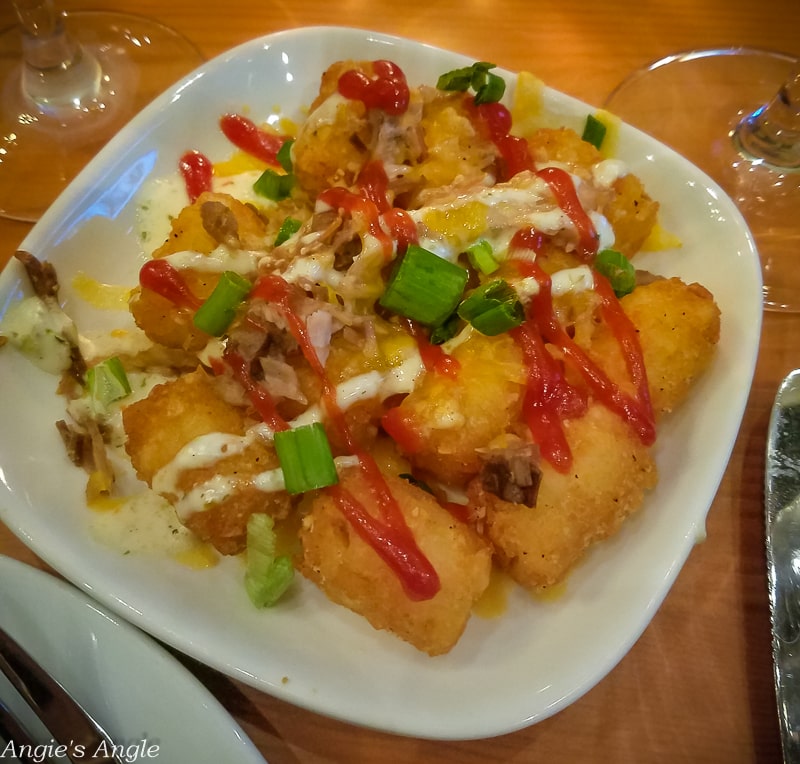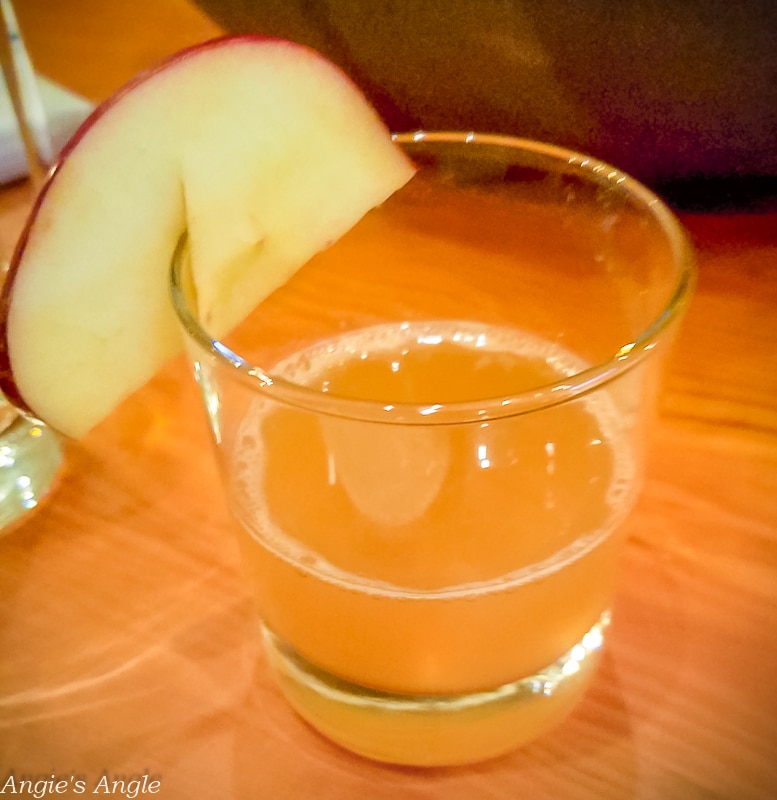 Everything we had that evening was amazing. I can't remember what everything was, and there were many photos that I took that I didn't care for, so I am not sharing.
We met the chef and manager; both were great. It was such a great relaxing evening, all thanks to the people at Grays & Awordsmith.
Lunch Time – Valentines Day
Having been to Grays at the Park for the winter tasting, we mentioned we wanted to return again. It just hadn't happened. Then I won a free hamburger lunch, and we had an excellent excuse to venture down.
And what a better day than Valentine's Day to get in a yummy lunch and a special outing. It worked out perfectly.
We sat down and were warmly welcomed by our waitress. Everyone we have encountered at Grays has been so lovely and welcoming. Always wanting to make your meal and experience that much more special.
Main Meal
I ended up going with the Grilled Salmon BLT, which was so darn good. I was blown away at having added salmon to the BLT, but it was the perfect match. Coming with pimento cream cheese, which is again not something I am used to, made the BLT much more special. Adding in a splash of lemon aioli on a rustic sourdough. Can we say yum? My mouth is watering, just thinking about and describing it again.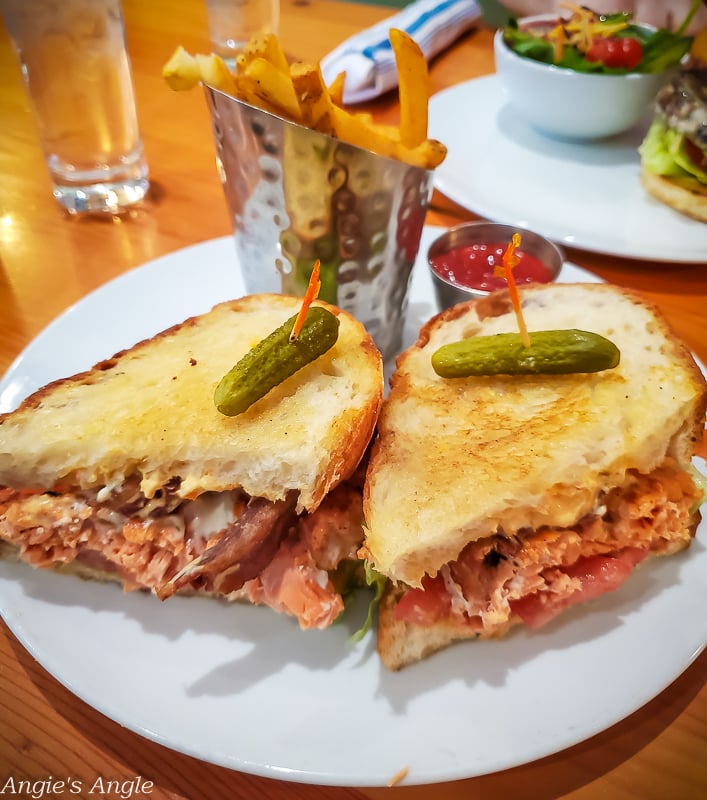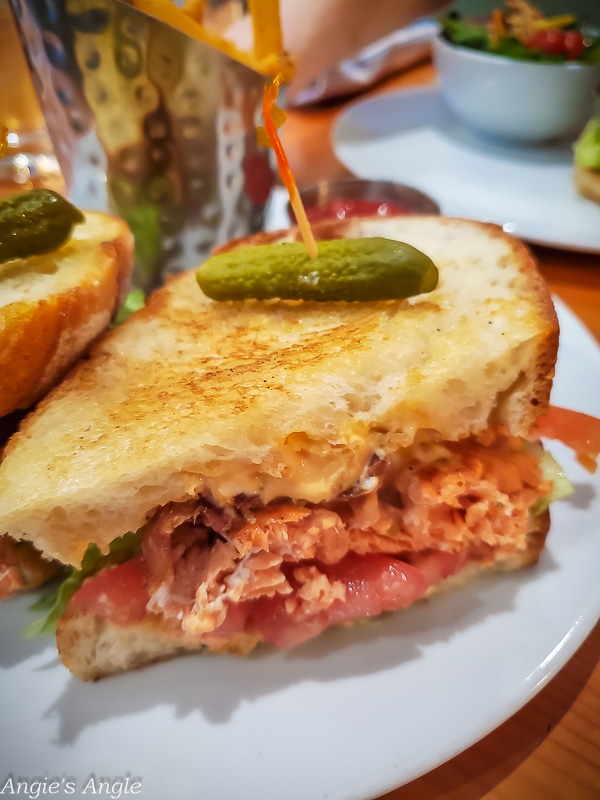 Jason went with the Pub Burger, which doesn't sound so exciting but it was! Stuffed with a crispy onion ring, pub sauce, andouille, and topped with Havarti. The side salad he ordered with it also looked so mouthwatering good.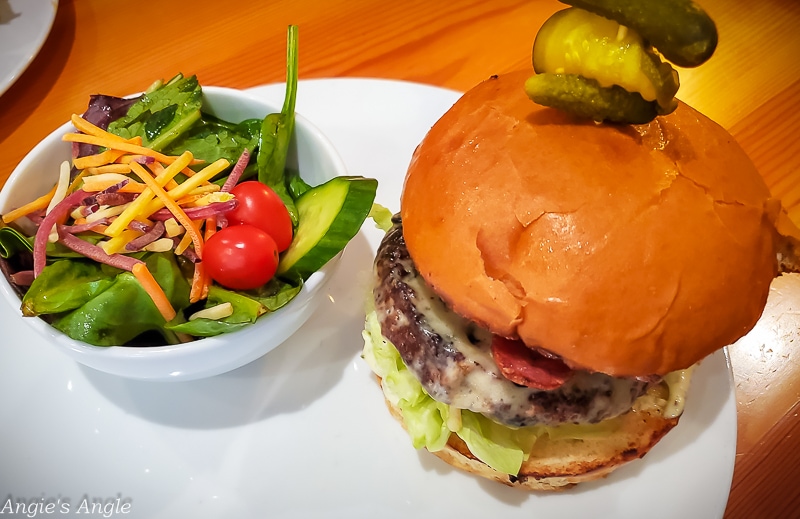 Dessert
It was lunchtime, but it was a special occasion. Why not order a dessert then?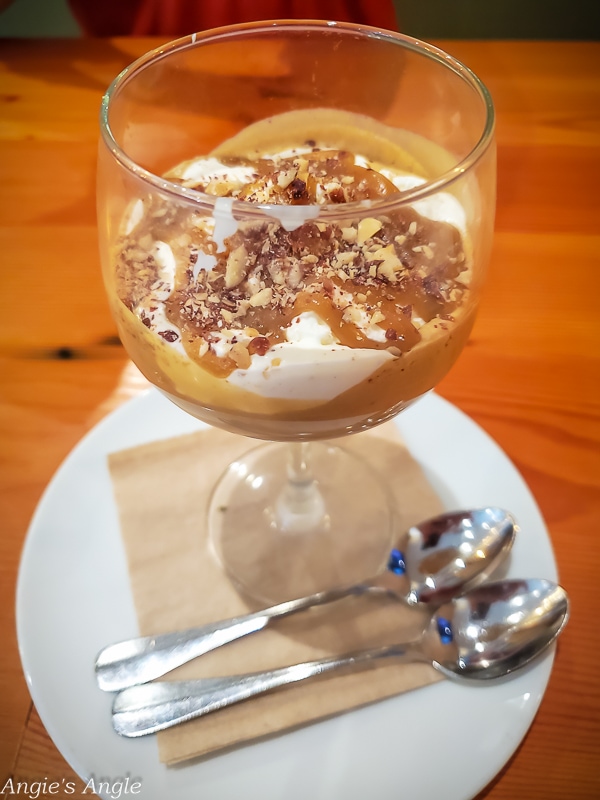 Jason ended up picking out the Toffee Bubino, which was so good but a little rich for me. I still had a good portion of it, but not half. Yummy!
Time For You To Been to Grays at the Park
Now that we've shared the couple times we've been to Grays thus far, it's time for you to experience it. Filled with a fantastic interior, you just have to experience yourself. The open bar, fireplace, outdoor deck, and the tempting food and drinks are all calling you next.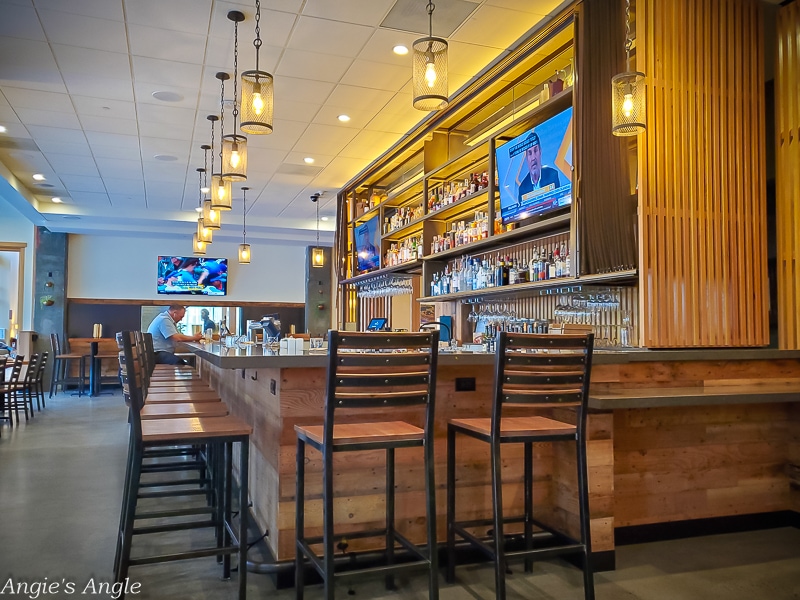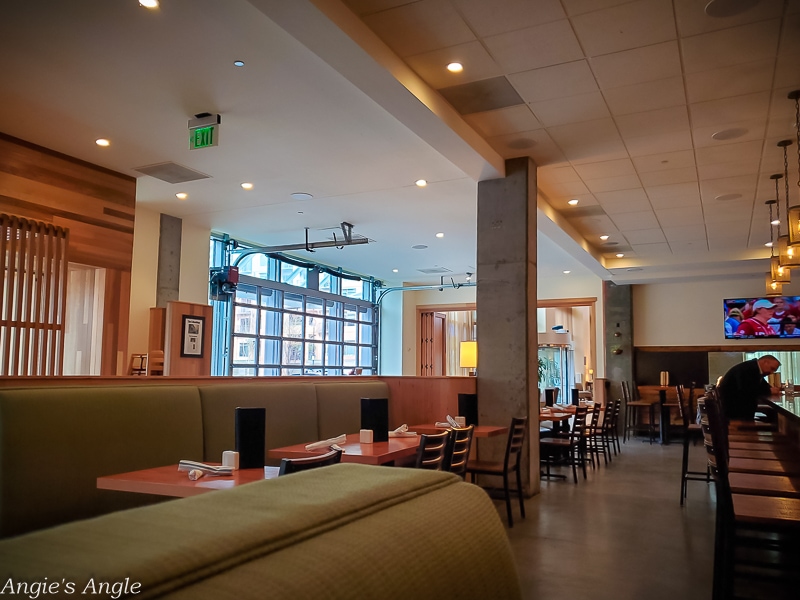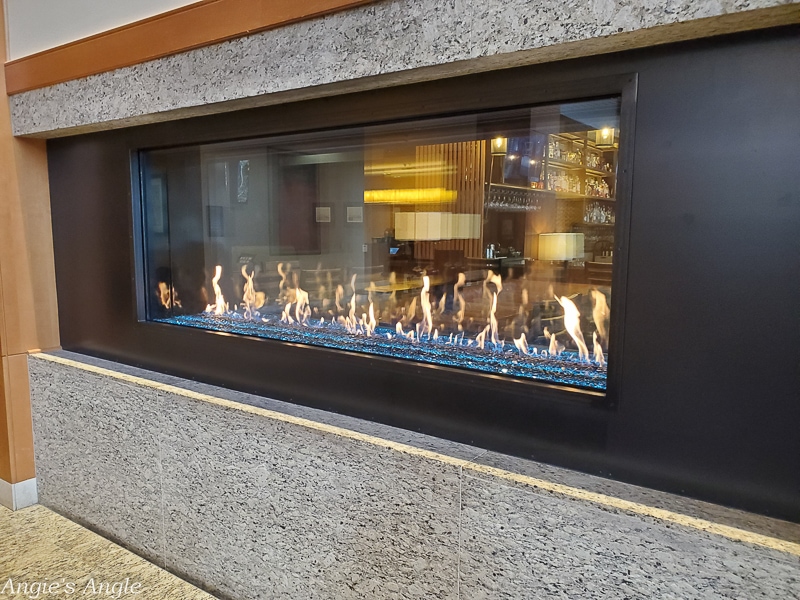 There is also a full another dining area on the other side of where we sat for lunch – I just wasn't able to capture a photo of it this go around. Grays has plenty of dining space.
Visit Grays and let me know what you think once you do.
Have you been? Leave your experience in the comments below.
Grays at the Park
301 W. 6th St.
Vancouver, WA 98660