To be noted, this is the last Local Tuesday I have on hold from before COVID started. We went to Loowit Brewing back in February, as seemed to be our regular outings before all this started. While Loowit Brewing is still the same at heart, there have been slight changes since our visit. Today you'll be seeing the outstanding Loowit Brewing and why visiting will make you crave burgers and beers from there on out.
Likely you are thinking, wait, I already crave burgers and beers all the time. Well, visit, and you'll be craving it ALL the time. Trust us.
I am thrilled to be sharing today our insight on Loowit Brewing. Loowit likely doesn't need my help; it's already super popular. But just in case you've been on edge on visiting or haven't run across it. Now is the time.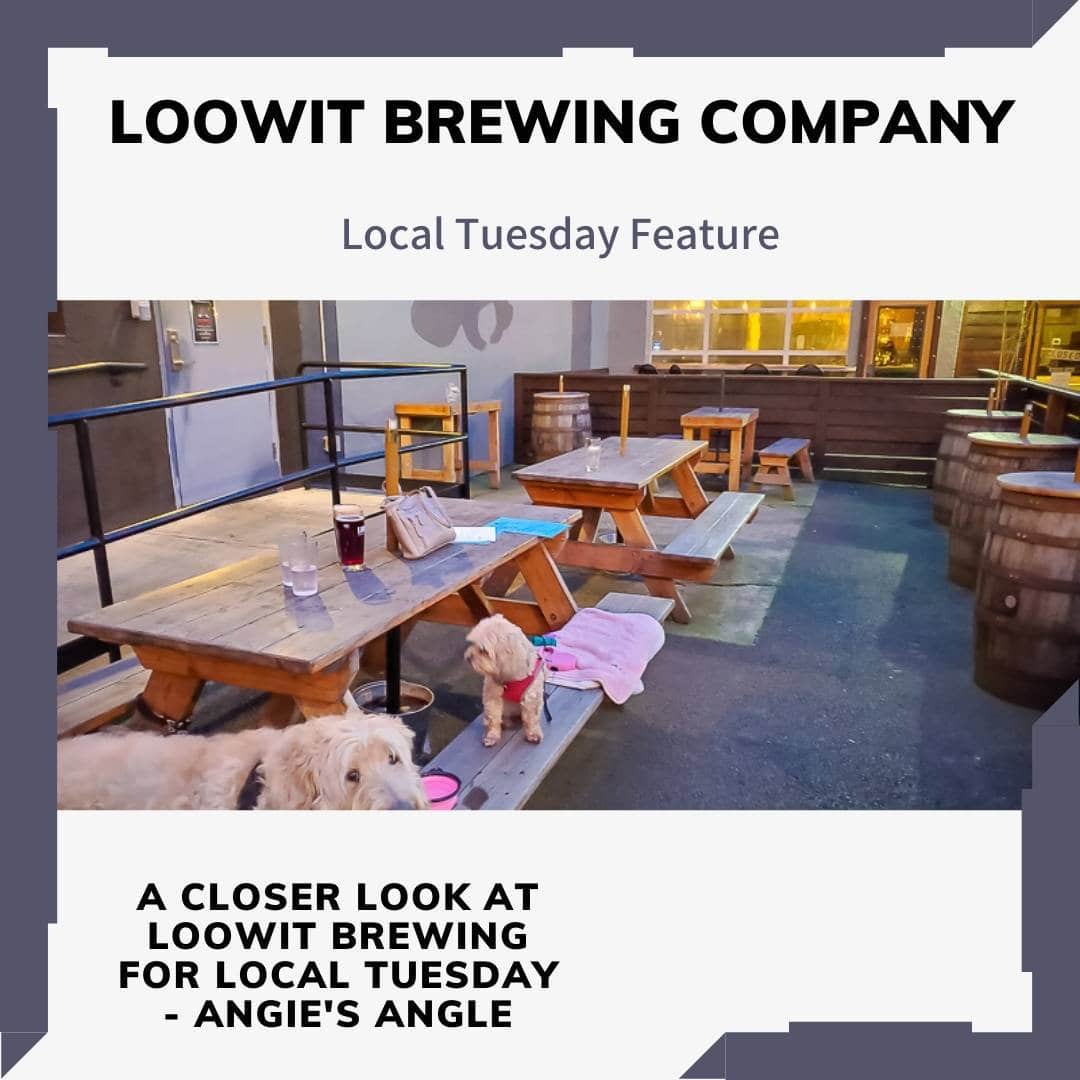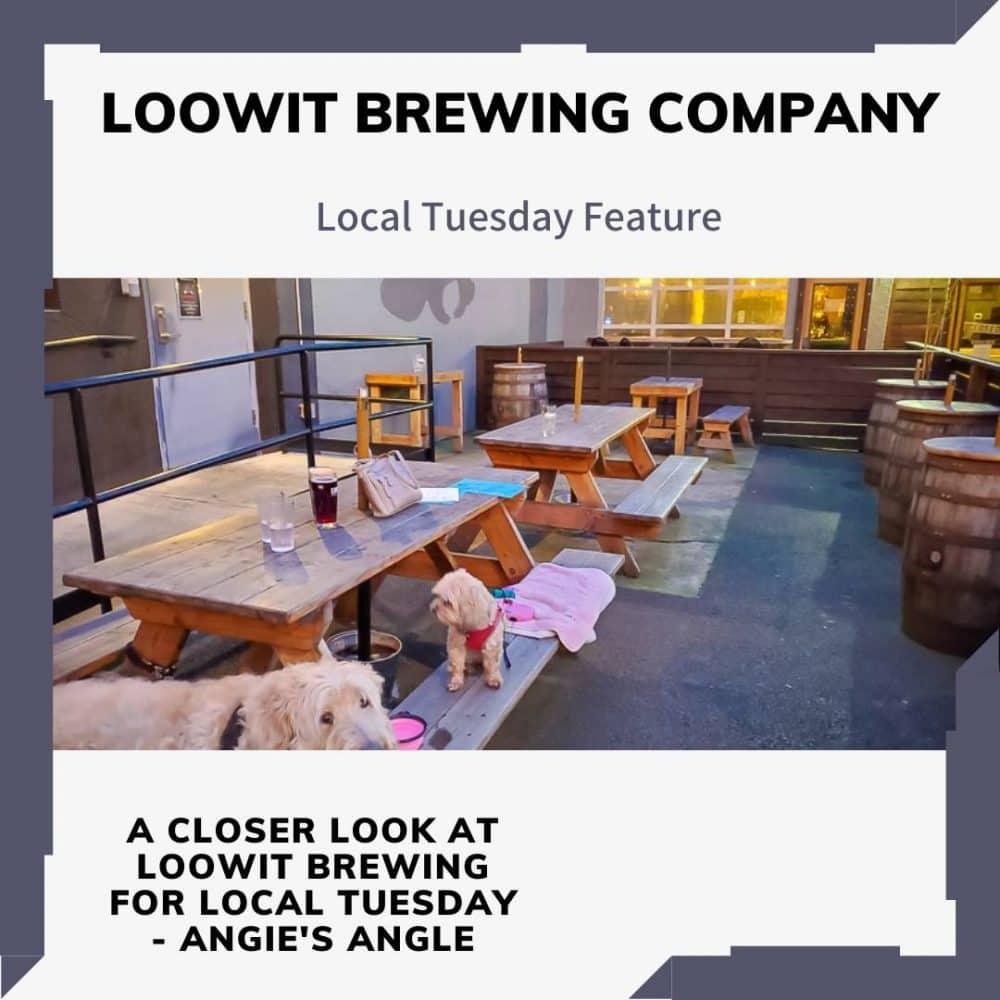 Outstanding Loowit Brewing
The location of this fantastic place is a little hidden, and parking around it isn't ideal. It doesn't make it any less popular, though. We tend to walk to it, but that isn't feasible for most of you. It's still quite a trek even for us. And this last time we went, back in February, we had both Roxy & Turkey. I think it made the walk even longer. But we sure enjoyed ourselves. It did start raining a bit, which wasn't fun, and since we had the dogs, we couldn't go inside. We were thankful the rain didn't last long, so we didn't get soaked. Nor did our food. Score!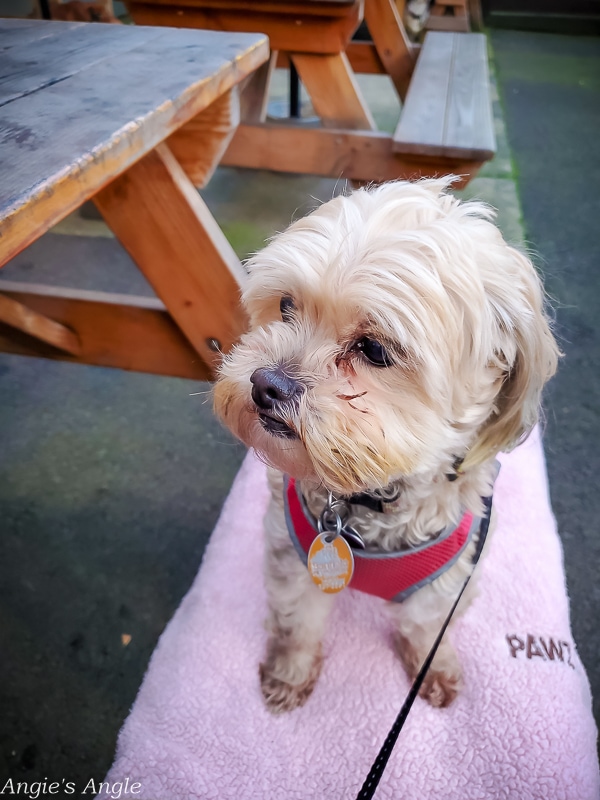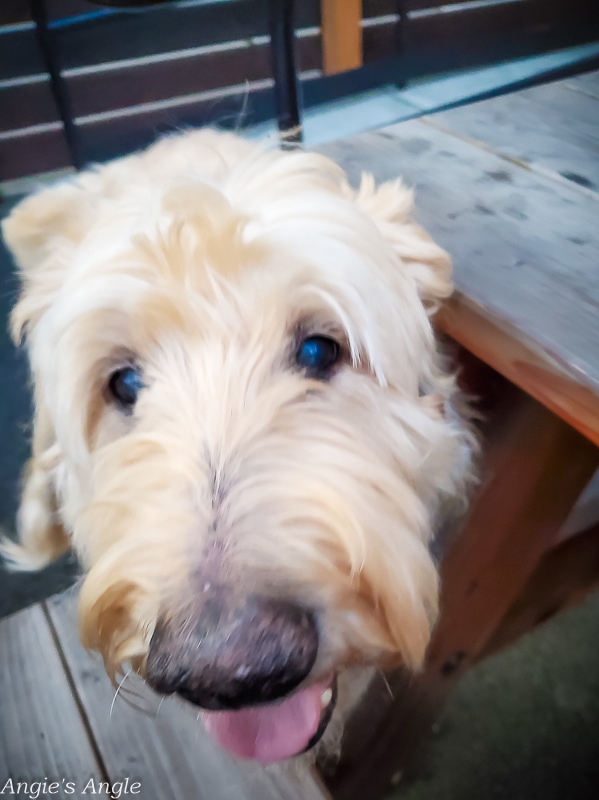 And yes, Loowit's little patio off to the side is super pet-friendly. They love dogs. Their inside used to be also pet-friendly until they started offering food, which saddened us since we had just recently found it before it began to provide food. So Roxy only got to go inside the once.
Cozy Feel
While this time, we didn't eat inside; we have a few times. The inside always feels welcome and cozy to me. The wood accents draw me in; I think more than anything else. There are also pinball machines and dart boards (depending on what can be open nowadays).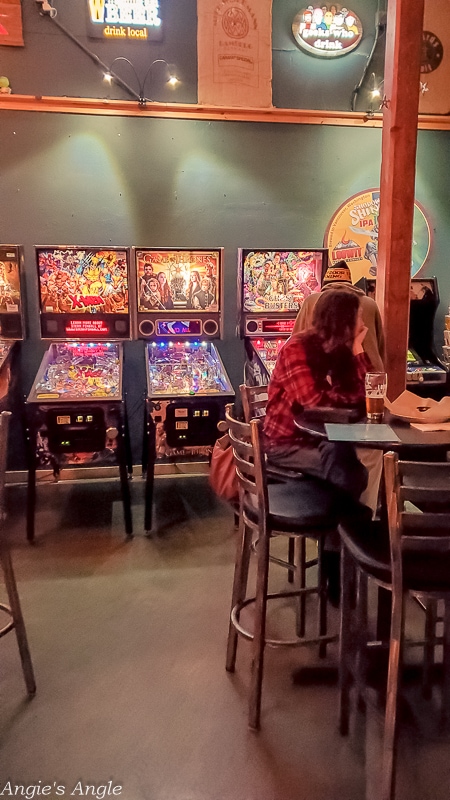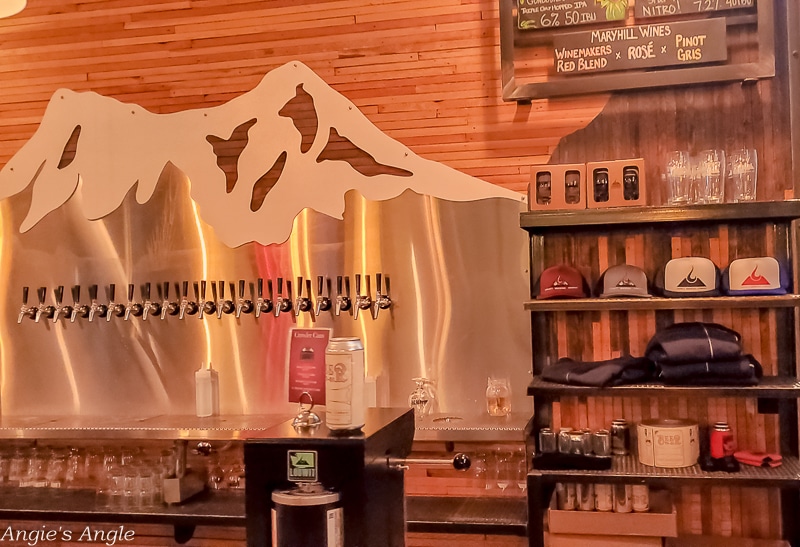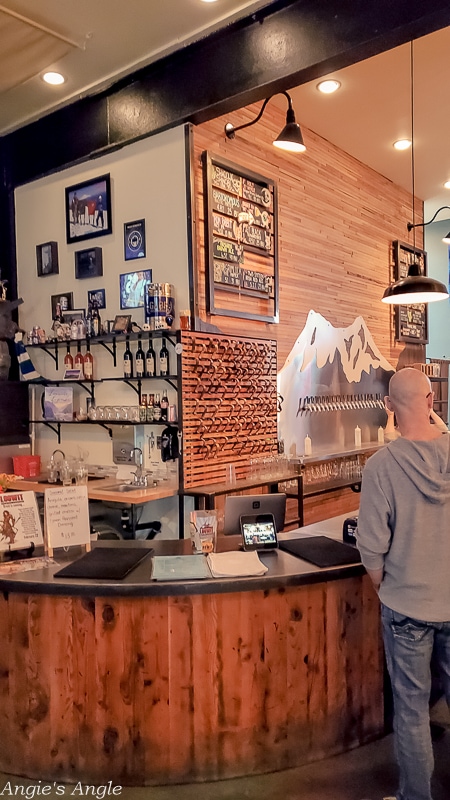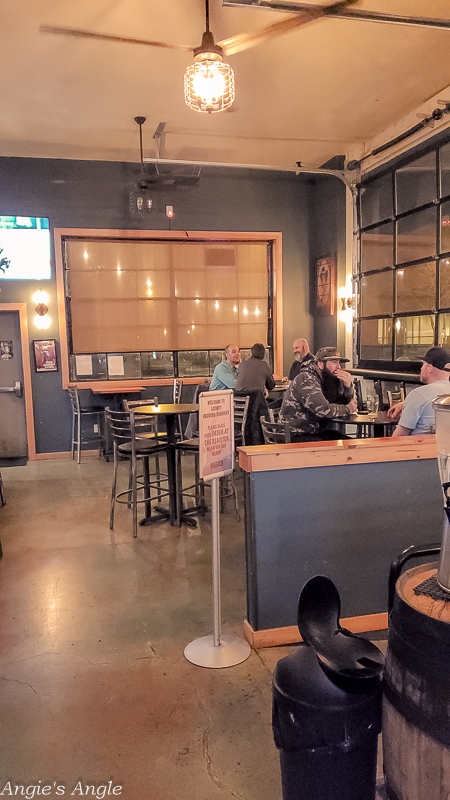 I made Jason run in and grab some inside photos to share for this post since I am a weeny, scaredy-cat. He took the photographs up and down instead of sideways, so didn't get the angle I quite wanted. Still, though, it gives you an idea about the inside if you haven't been.
The outside patio is also great while being small. As I stated above, it is pet-friendly, so often, that is where we sit. Right next to Smokin' Oak, which means you smell amazing things getting smoked as you sit outside.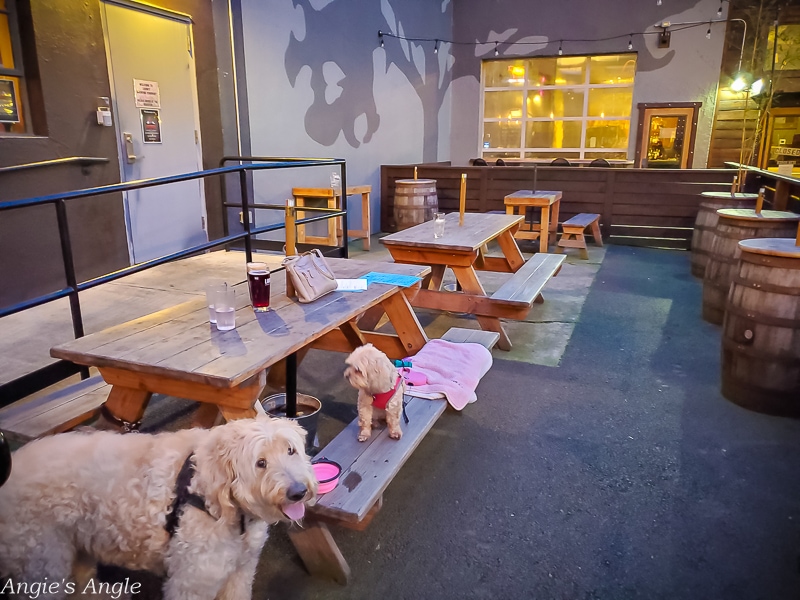 Get Your Meal On
Burgers are their specialty. Now, they don't just have average burgers. They have some different combos to make your tastebuds water. Plus, usually, they have several other choices when it comes to proteins for your burger. The protein options are as follow beef (is, of course, the standard, zero extra cost option), boar ($2 more), elk ($2 more), grilled chicken ($1 more), lamb ($2 more), and a house-made black bean ($1 more). Right now I believe, they are only offering beef & the black bean. I am hopeful that soon they can offer up the other proteins because I love the lamb with the Mediterranean.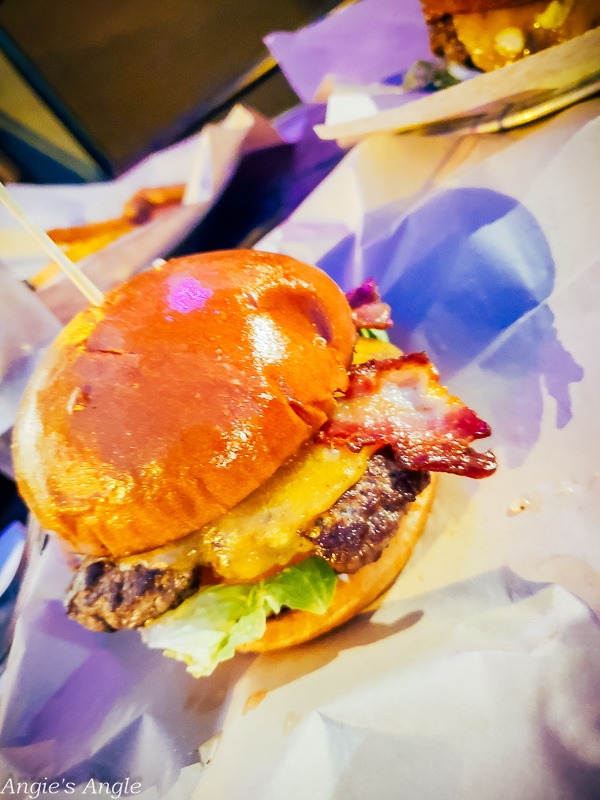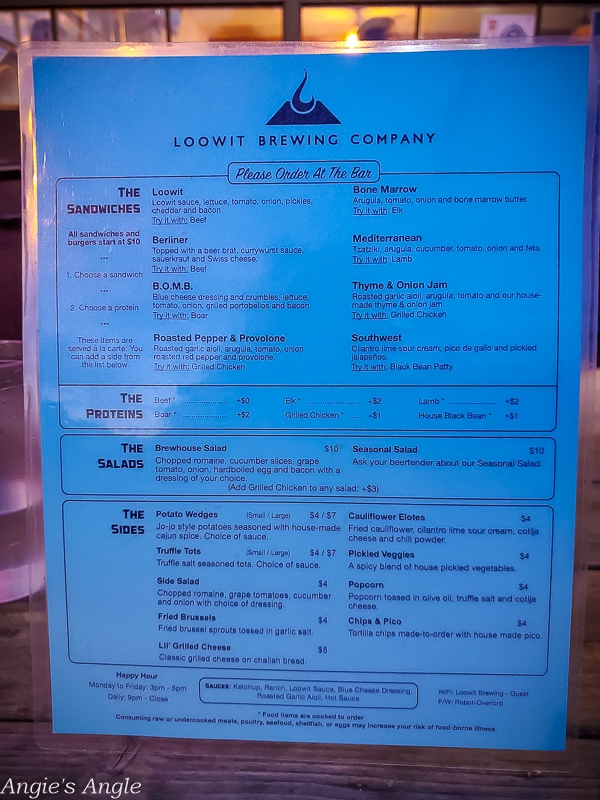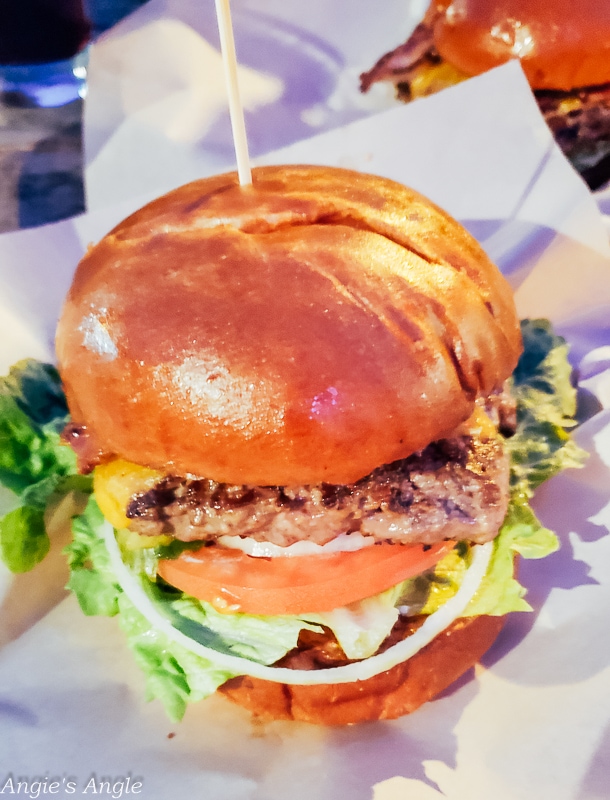 I can't go away from talking about the food Loowit has without mentioning their regular sides. They are so good, so good. And are so different than what you see at other places. This time around, we had the potato wedges & cauliflower elotes. Both were amazing. Yummy. Just talking about them again is making me crave them. Choose any of their sides, though, and you are going to love them. I also really enjoy their fried Brussels.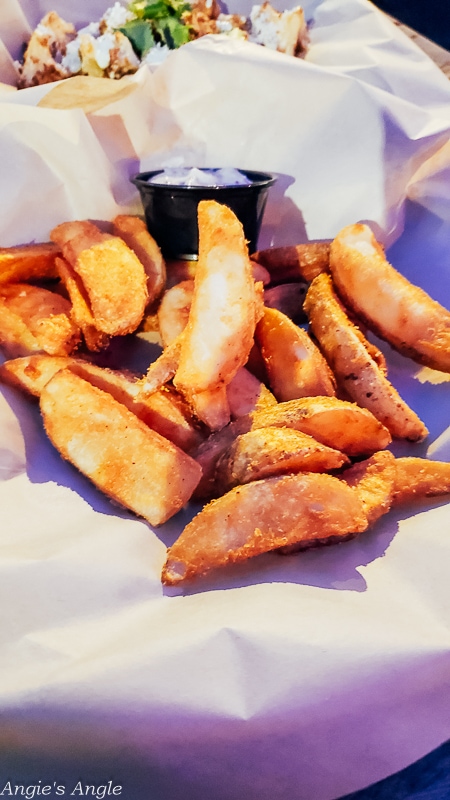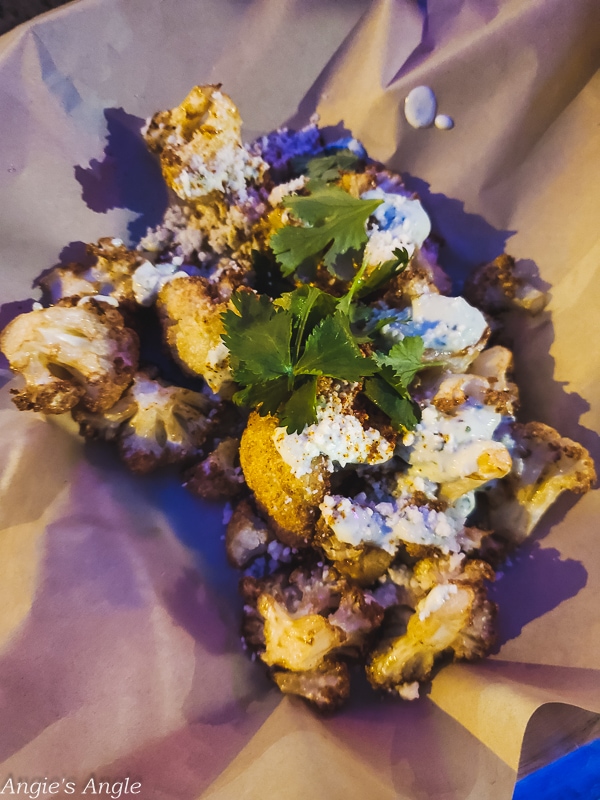 Right now, they are only offering four options: potato wedges, fries, truffle tots, and crispy Brussel sprouts. And are only also offering five hamburger choices – you can see their pandemic menu here.
Let's talk Drink
Of course, it's a brewery, so their main focus is their beer. And if you know me, you know I am not a beer drinker, yet I am always chatting about breweries because I love them. Loowit has 18 taps filled with craft beer & ciders. Yum, ciders for me, yes, please!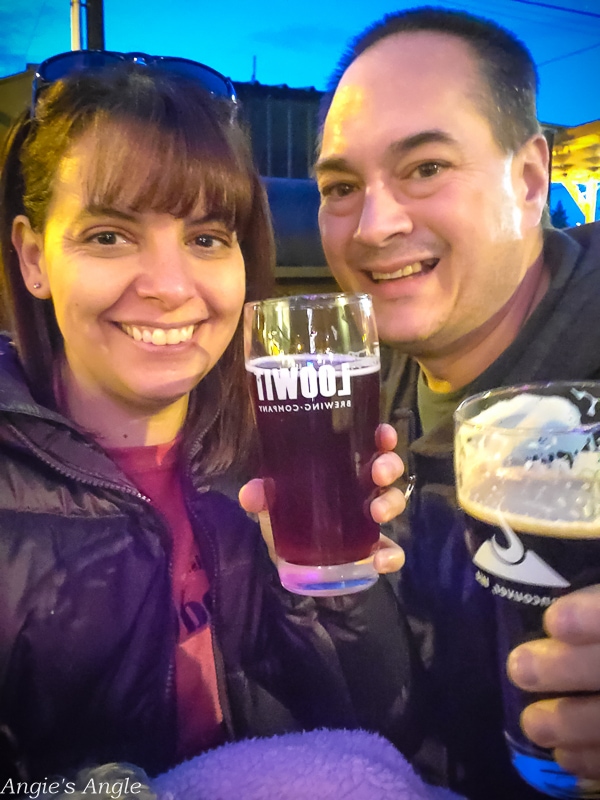 Check out their current tap list. Taking a peek at the list for me, two great ciders on tap right now.
They have a brewery room set up in back, that you can take a peek for yourself while visiting Loowit, which makes visiting a bit more fun.
COVID Changes
During this weird time in our world, Loowit Brewing has changed a bit of their set up to make sure they can still serve us while still making a living.
There is a short menu, which we already chatted about up above. There is no happy hour right now until things shift back to a more familiar setting. Hours also have changed.
Indoor dining is only for members of the same household. Outdoor dining can be mixed groups.
They are still offering food-to-go & delivery if you are not comfortable dining in/out just yet. Beer to go & growler & crowler fills are also an option.
Please remember local businesses need our support to make it through this difficult time. Anything helps.
Loowit Brewing Company
507 Columbia Street
Vancouver, WA 98660
Facebook
Instagram
Menu/Beer TapList
Hours: M-F 2 pm – 10 pm, Weekend 12 pm – 10 pm