Jason and I went into a few different stores in the last few weeks. Actively looking for a maternity section, earlier just wanting to get an idea of what was out there and prices. The last couple of weeks, my jeans were getting tight in the belly, and I needed jeans. There was nothing in the store, nothing. Target was the only place that had a tiny section. I didn't know what to do, where to go. So I asked my Facebook friends and got some decent answers. For my first attempt at maternity clothes, I went with Amazon Wardrobe. And color me impressed & delighted with my Amazon Wardrobe. I can't wait to share it with you all today.
Post below may contain affiliate links, which I may receive a kickback if you order through the provided link at no extra cost to you.
Now Amazon Wardrobe isn't, of course, just for maternity clothes; you can get a wide range of clothes to try out in your own home. The only downside was that it had to be under the Amazon Wardrobe to be available to try out for seven days before returning what you didn't like and paying for the rest. All free of charge, which was amazing. Amazing, especially I didn't know how things would fit me or what size I should be really going with.
I wanted to try to do a full range of products; you can do up to 8 items in a box. I only ended up with four different items and ended up loving it all. Oops. This wasn't what I was going for, but it all fit, and I think, for the most part, it could be used for after pregnancy too. Excellent!
Now today I am sharing my finds with you all.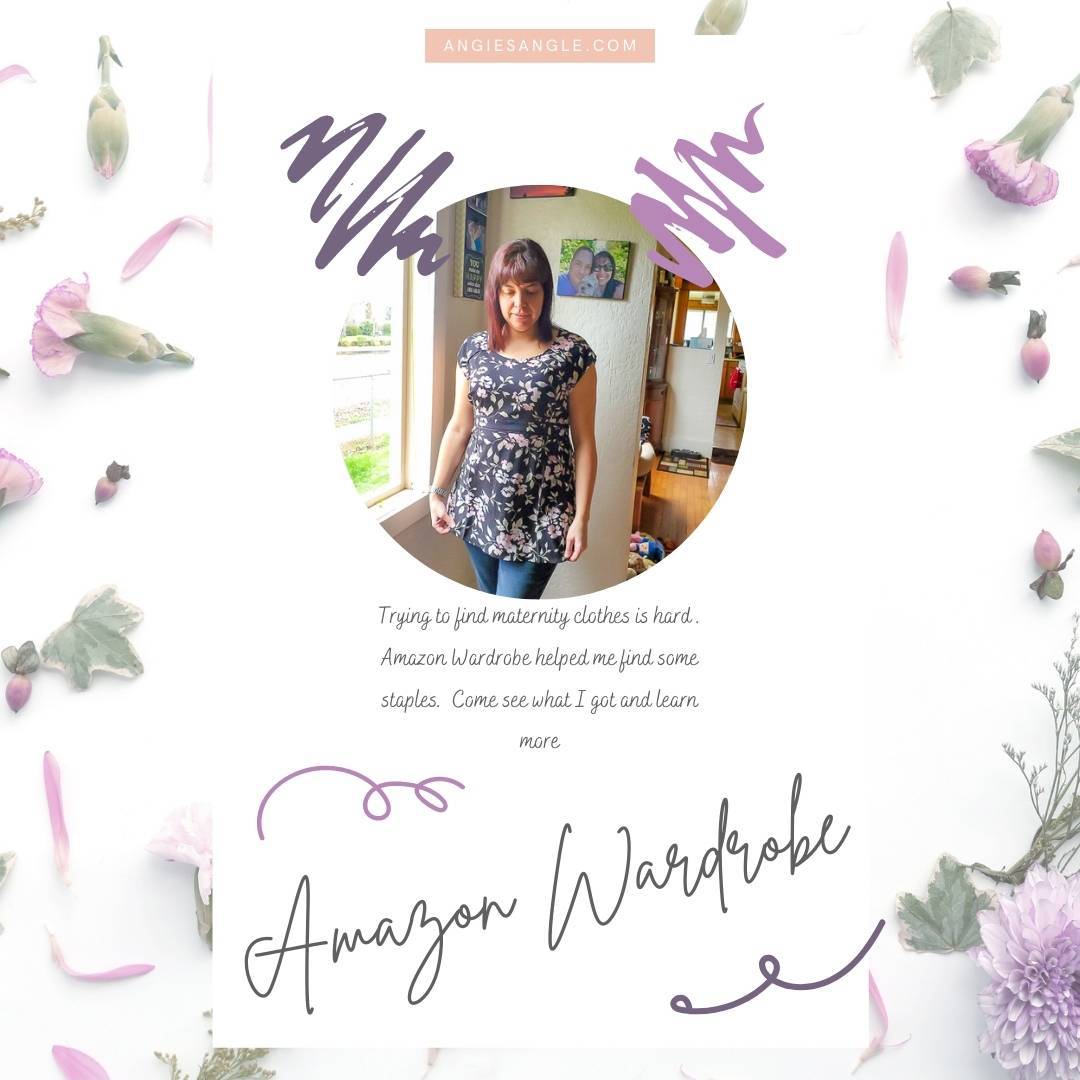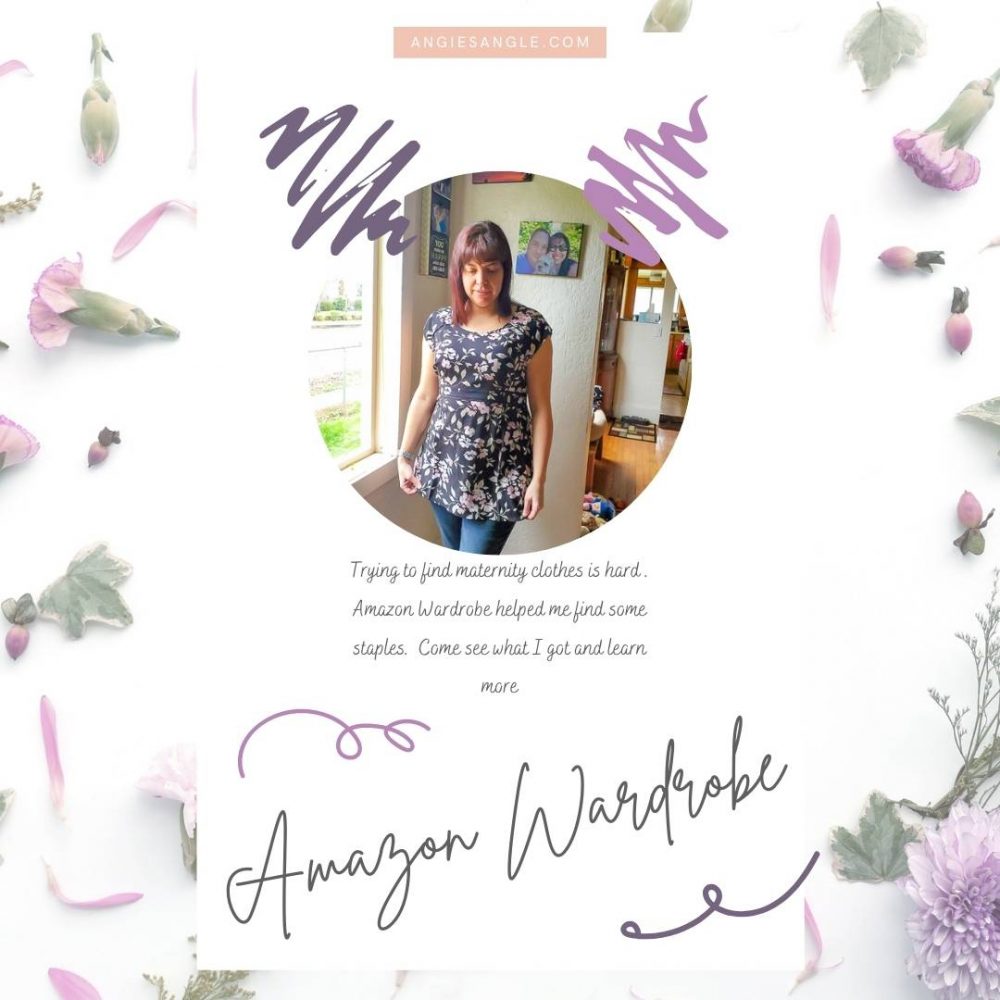 How I Was Impressed & Delighted with My Amazon Wardrobe
I am hoping writing up what I find during this pregnancy can help others. Even if you are not pregnant, Amazon Prime Wardrobe could be an excellent thing to try out yourself. Who doesn't love getting to try on the clothes before buying them? Feeling them before diving in and paying for them. This makes it all so easy. No, there are no fees to return. You get a package slip prepaid. Just pop back what you are not loving, and you are done. Pay for what you loved. Sounds easy, right? It totally is. Or be like and end up loving it all and returning nothing.
As I mentioned above, I did have a harder time finding maternity clothes under amazon wardrobe that I was wanting but I just kept searching and ended up finding some great staples I think.
I did find a pair of jeans, which is what I desperately needed.
Levi Maternity Skinny Jeans
I'm a Levi girl. I love my Levi's. So when I ran across these, I knew I wanted to try them at least. The Levi Maternity Skinny Jeans were perfection. They were not horribly spendy either. And they fit so great. The material is soft and will, without a doubt, grow with me. My major win was that they also were long enough. I have an issue with my jeans being shorter than I like. Probably because of my big butt. I went with large, but I likely could have gone with a medium with ease. There is a bit of bunching in the butt and thighs but still comfortable while fitting well.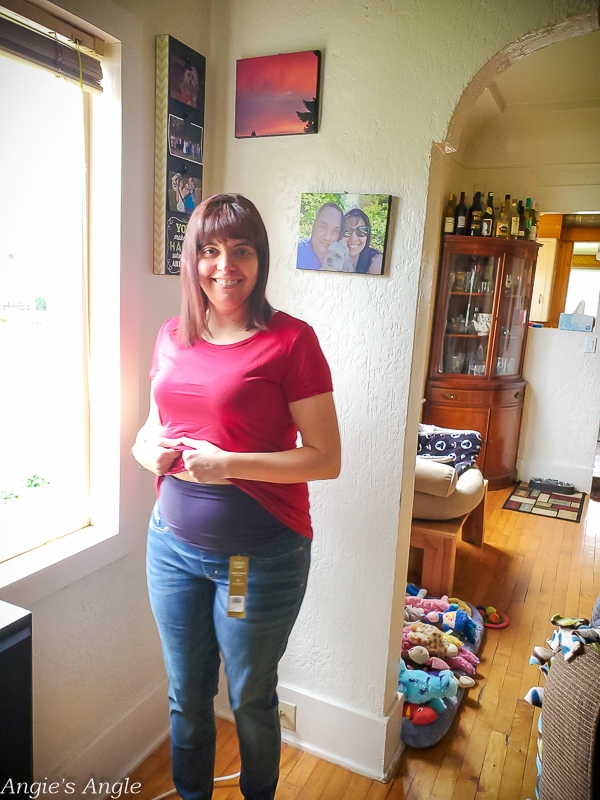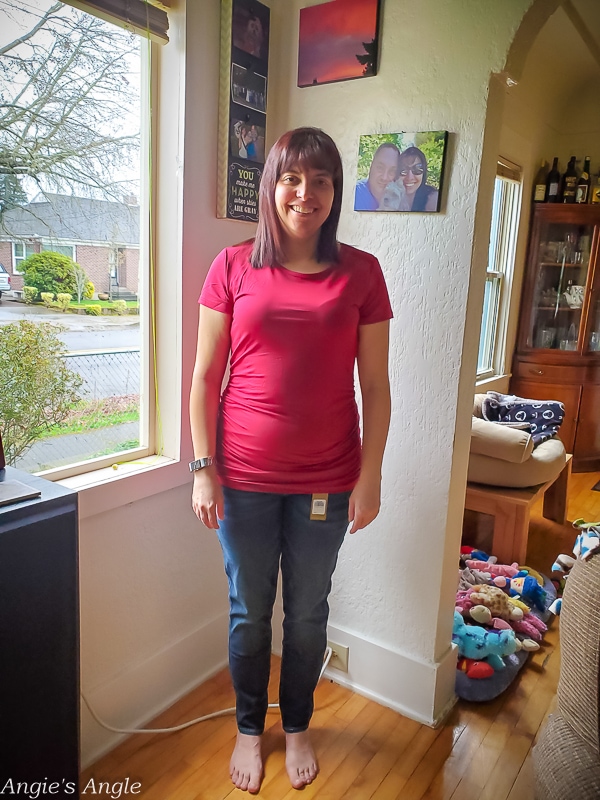 Smallshow Tunic T-Shirt
You can see one of the three shirts in this pack above. These are the Smallshow Tunic T-shirt with side ruching. The fit is great, and the material is heaven. It's so soft. The side ruching will help move with your pregnancy so that these shirts will fit with you. The three colors I went with this go-around were: army green, black, and burgundy (as shown). I'd really like a few other color combos, but I will wait a bit before ordering them. And I am hopeful that these shirts will fit well after too. I think they will. I went with the regular medium I normally wear in tops and the fit is perfection.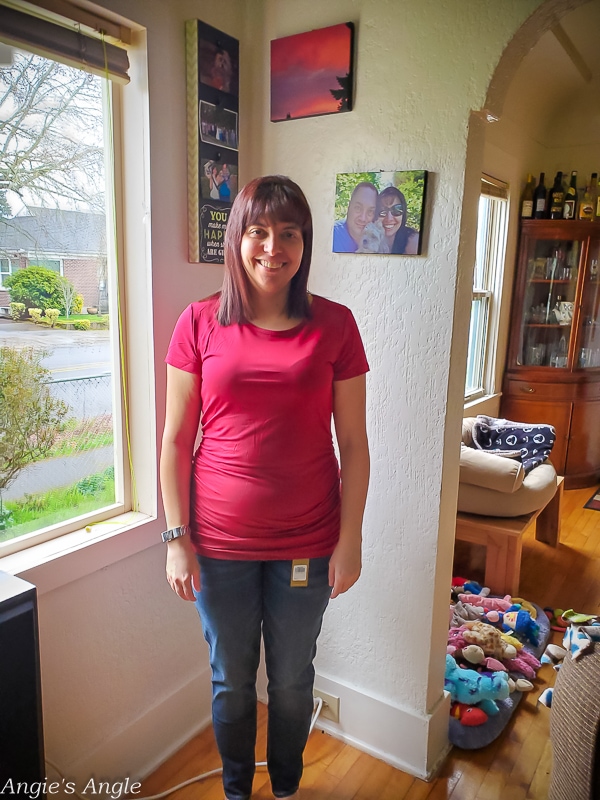 Motherhood Babydoll Maternity Top
When I put this one in my box to try on, I seriously thought I'd just be trying it on for fun and sending it back. Boy, was I wrong! I slipped it on and knew I was in love. Plus, the flowers are pinker, and in the photo on Amazon, they look more white to me. The pink helped me fall in love with it, I think. The Motherhood Babydoll Maternity Top is right now out of stock, but keep checking. Once again, going with my regular top size of medium, and it's so cute!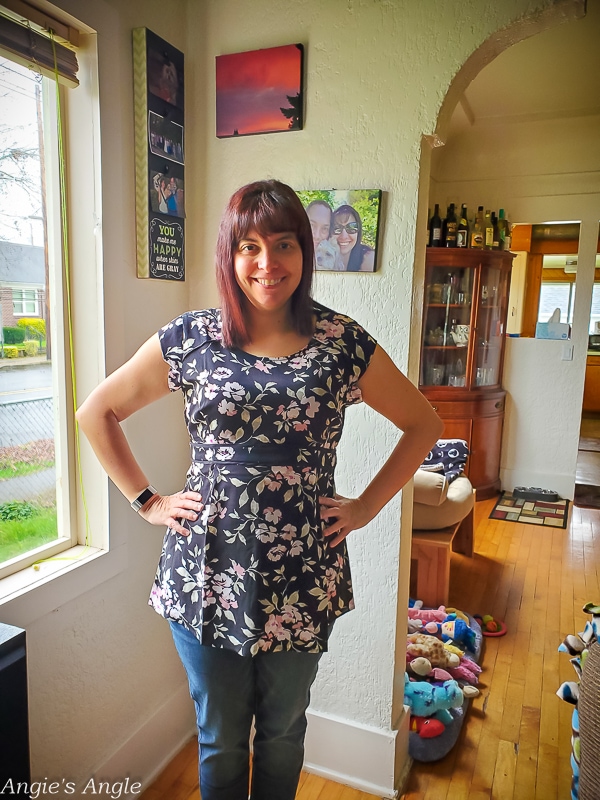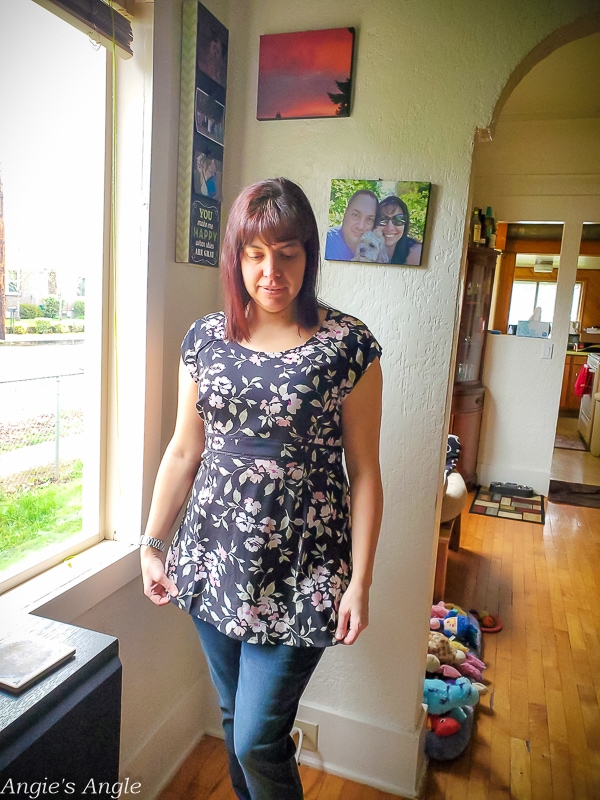 Motherhood Maternity Scoop Tank Top
And last but not least. I grabbed this Motherhood Maternity Scoop Tank Top. I loved the length. Once again, the added side ruching will help expand my growth and hopefully be great still after. The material is super soft as well. The size I went with once again was my regular medium, and the fit was perfect.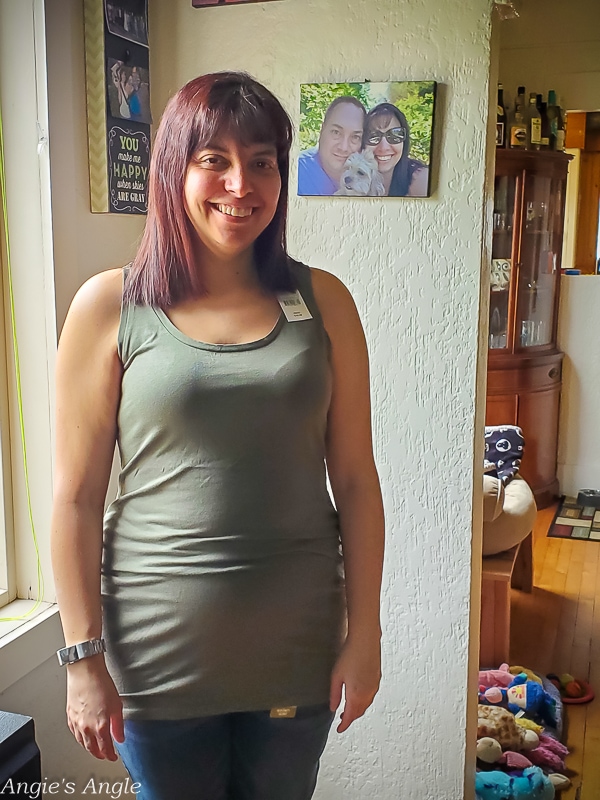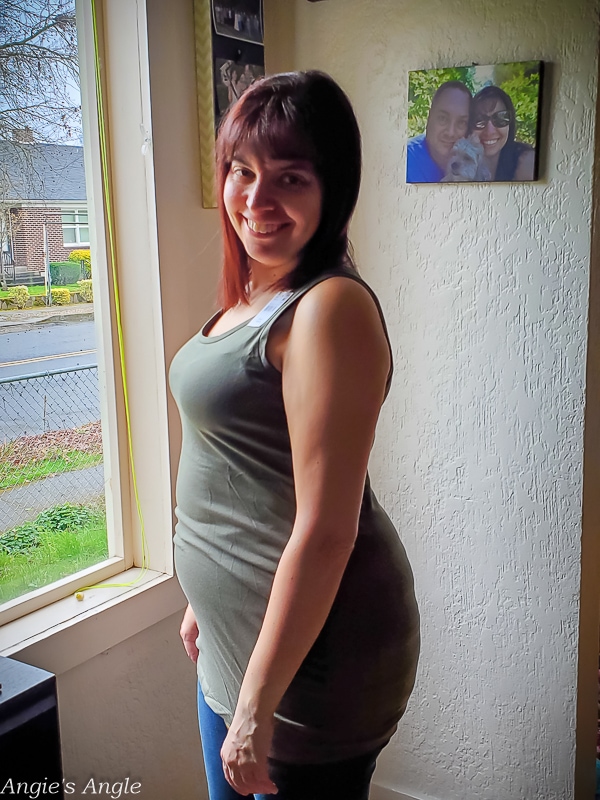 Delighted with my Amazon Wardrobe
That is a wrap. Those were the items I picked out for my Amazon Prime Wardrobe. Are you ready to try your own box and try some things on before taking the plunge on buying them? You totally should! Spring is coming and it's time to spoil yourself with some new duds.
What did you think of what I picked out and kept?