While I have been happy to get these Catch the Moment 365 up, I wish I could have done more this summer. Unfortunately, I will not promise much in the next few weeks when it comes to the blog – so there may be no Catch the Moments at the moment. But make sure to watch my Instagram stories. As for this 2021 Catch the Moment 365 Week 31, it was pretty mellow. Which I honestly still needed and probably still do. Baby is coming in a whirlwind, so mellow won't be much of a word around here for a bit.
I am not sure what to say about this last week; there wasn't a lot happening. I had a day full of appointments Wednesday, which actually went by fairly fast. Otherwise, it was time at home trying to get stuff accomplished with only mild success. There is so much that should have happened by now but didn't because of what happened with Mom. Life is nuts sometimes.
Anyway, care to see what I did happen to capture last week?
2021 Catch the Moment 365 Week 31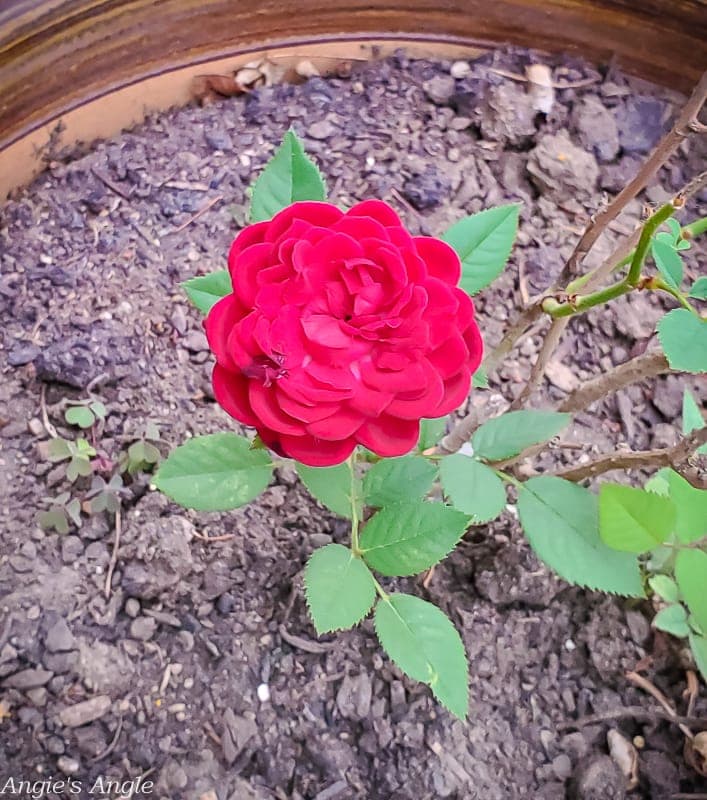 Day 211 – Friday, July 30th – This rose has a mind of its own. We have had it several years in the ground by the front porch. It would grow here and there but nothing fully. Jason moved it into a planter to save it because we were in the process of prepping to get our porch done. Instead, after the high heat, this little thing decided to really bloom. We haven't watered it. We haven't got rain, it just decided it like the conditions.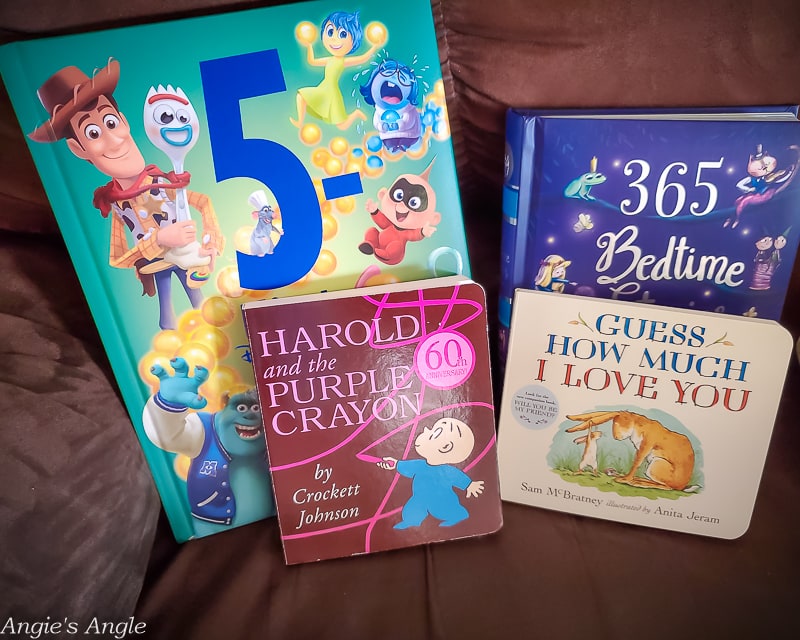 Day 212 – Saturday, July 31st – Some major book love from a long-time friend.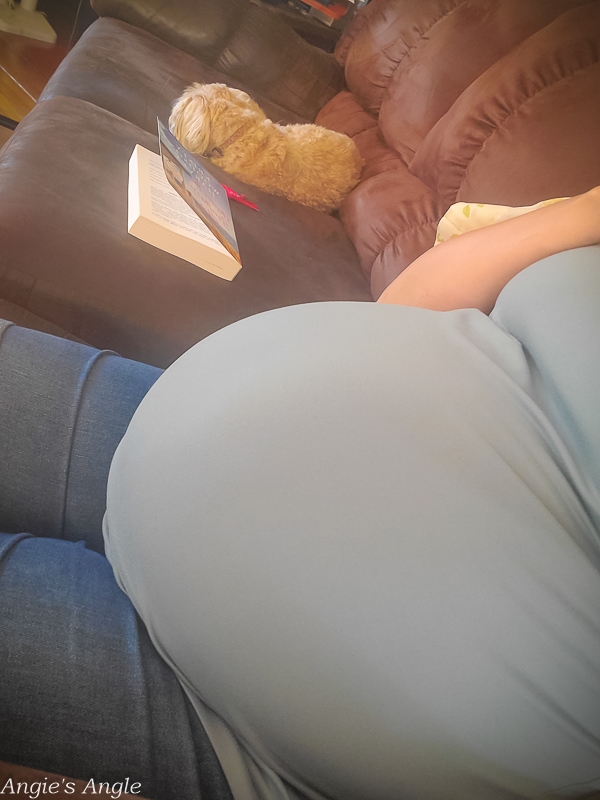 Day 214 – Monday, August 2nd – This big old belly side view for once while sitting down instead of standing in front of the bathroom mirror.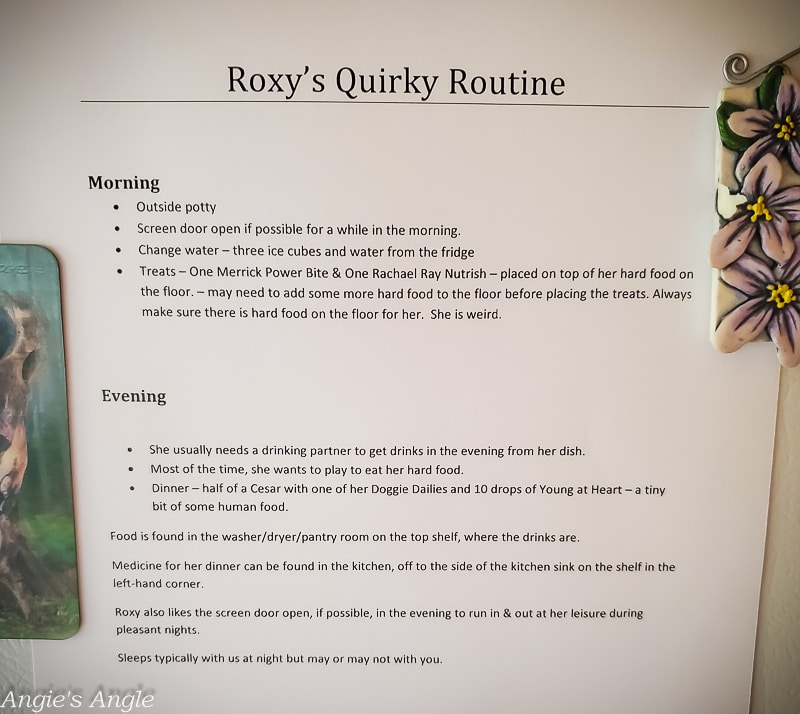 Day 215 – Tuesday, August 3rd – Since, at the time, I wasn't sure who would be watching Roxy while we were in the hospital having the baby, I made a quirky routine list. She is very set in her ways, and I guess at 14 1/2, she is allowed to be. But not everyone would understand her needs/wants each day.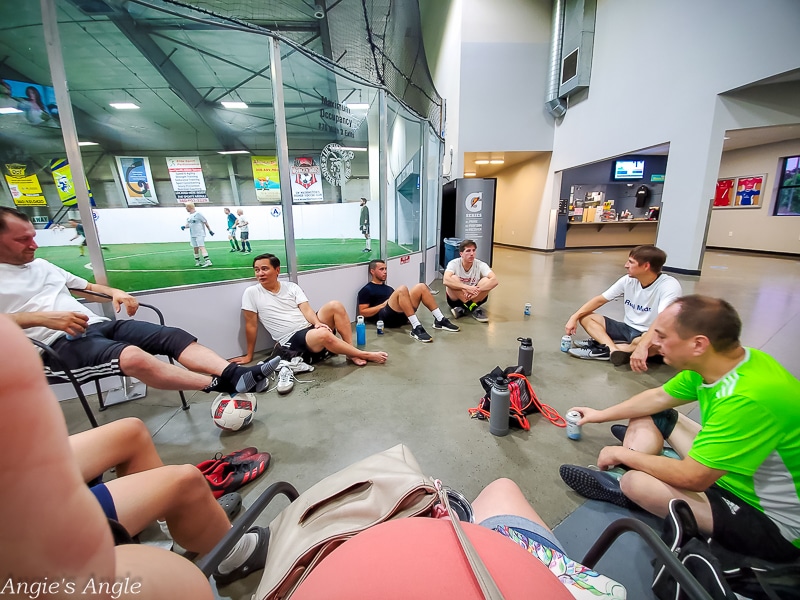 Day 216 – Wednesday, August 4th – A little after soccer gathering. Not the best picture, but I got most everyone.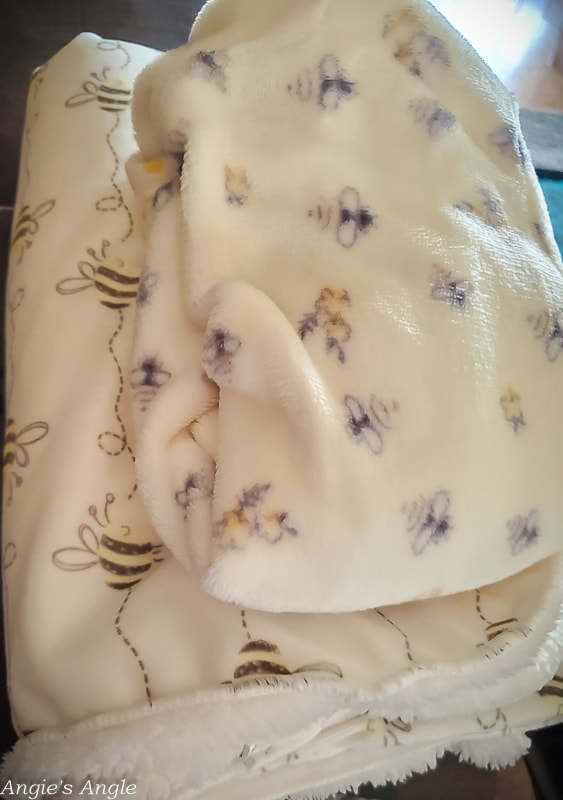 Day 217 – Thursday, August 5th – My bestie got us these as part of a basket of goodies – it is a blanket & robe. I didn't realize how well they matched until after I washed them. So cute!
How was your week?