I usually try to give a little variety in the week of photos to glimpse into our previous week. This week though, it's the Lily show. Her cuteness kills me, and hopefully, you'll think so too for this 2021 Catch the Moment 365 Week 38. In addition, I got a couple of other shots – one of Roxy and another of our first dinner out as a family of three.
And yet, another week without getting another post in between the Catch the Moment series. But, I swear at some point soon, the routine will find me, and I can think properly to get things moving around here. Jason is off these next two weeks again for more FMLA. And this week, we'll be doing a bit of traveling into next, so home time and routine won't find me this next week. But, let's hope it will after this little bit. Crossing fingers!
Now ready for a bit of a look at our last week? Keep scrolling.
2021 Catch the Moment 365 Week 38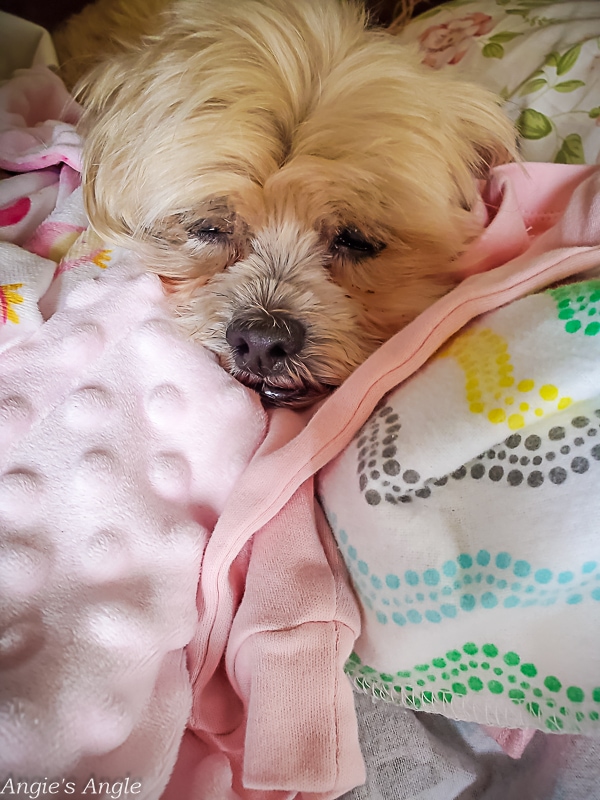 Day 260 – Friday, September 17th – I was folding Lily's load of clothes on the couch, and Roxy decided that she must take it over. Didn't she look so cozy, though? Unfortunately, I couldn't move her at the time.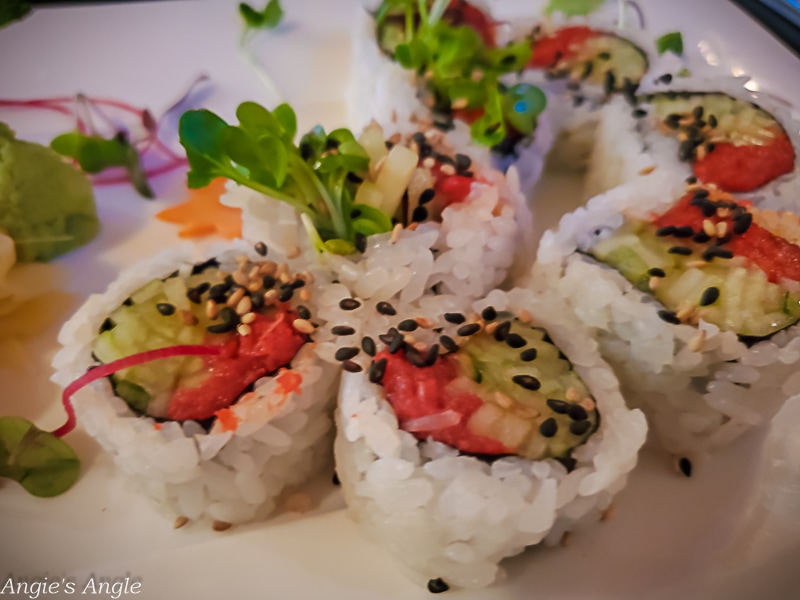 Day 261 – Saturday, September 18th – We did our first date night for Lily's first-month celebration as a family of three. We tried Sushi Mo in downtown Vancouver. It was okay but not great and a little on the spendy side. However, we had been wanting to try it for a while and finally decided to do so.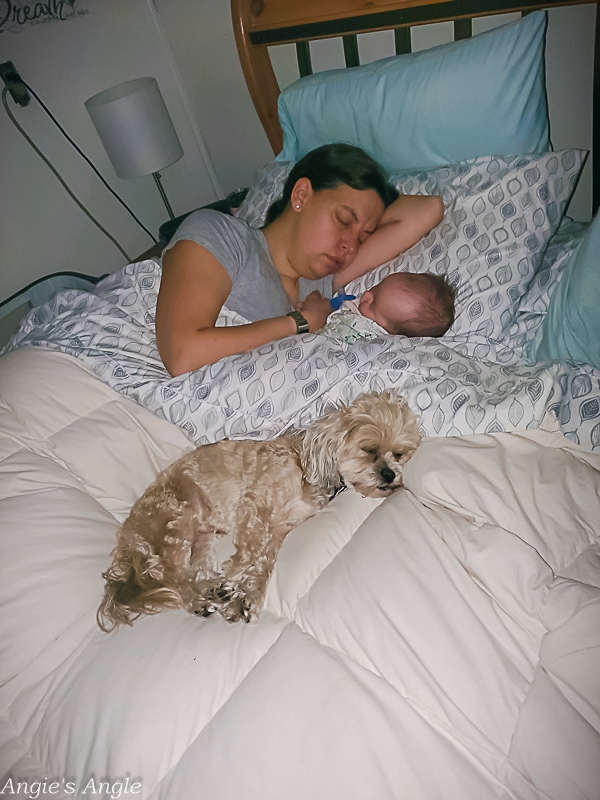 Day 262 – Sunday, September 19th – This is what Jason spotted when he came upstairs to check on us. His three girls all snuggled up together. I was only dozing because Lily was a bit cranky, and I tried to get her back to sleep. Roxy is just all about the cuddles, especially while in bed.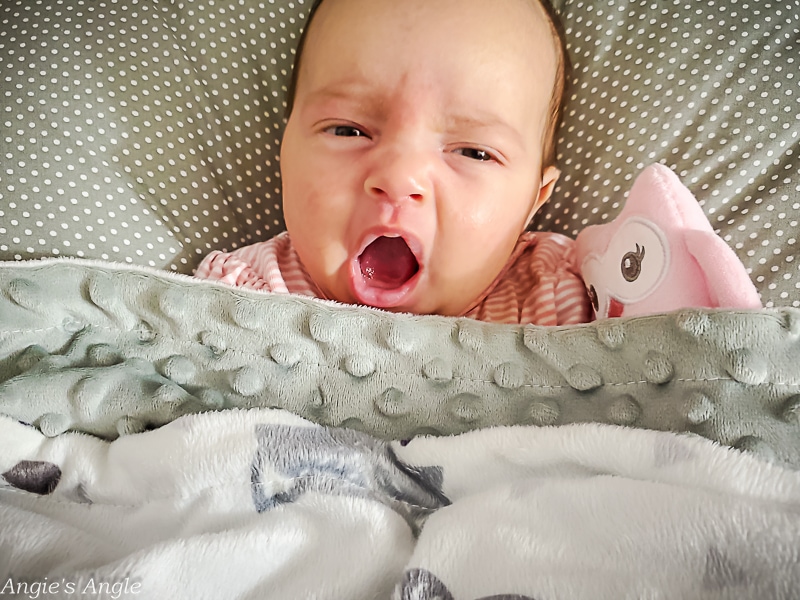 Day 263 – Monday, September 20th – Big yawn as I laid her down after feeding her. You see her cute little owl sticking out too!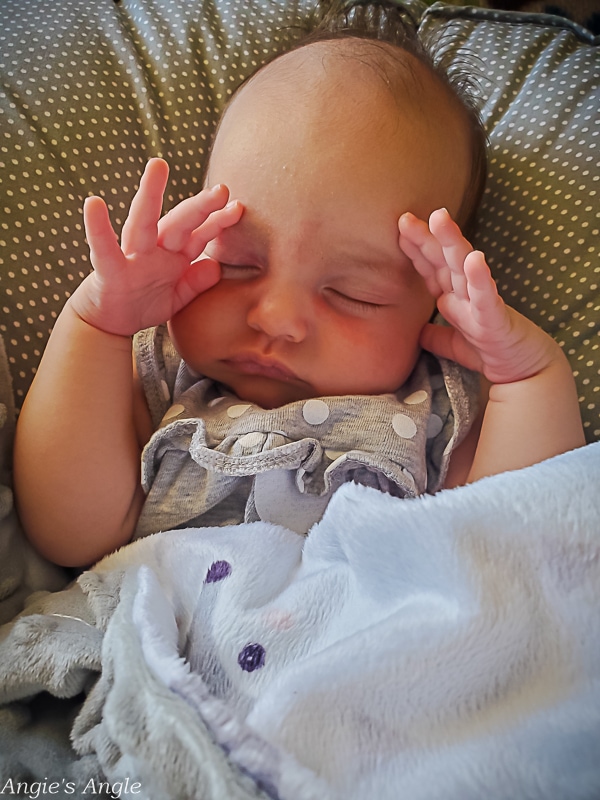 Day 264 – Tuesday, September 21st – Take in – the one who meditates while all relaxed in her pod.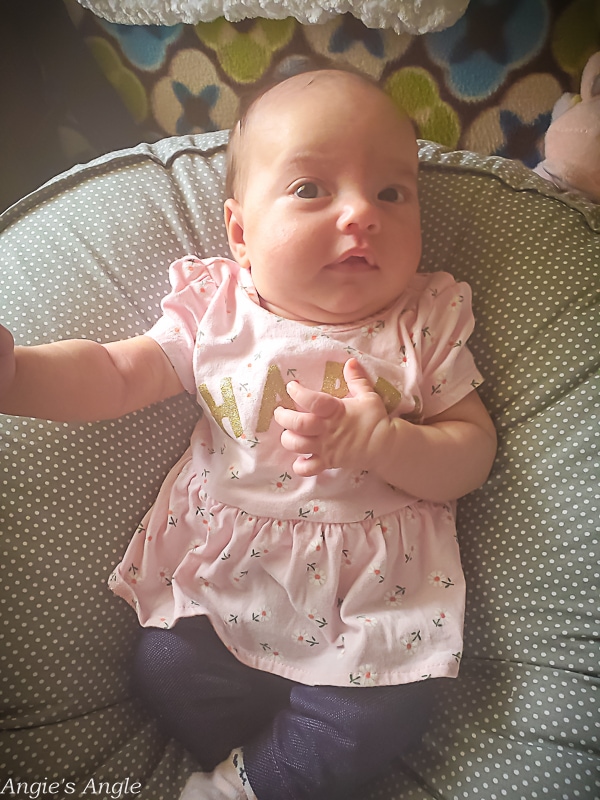 Day 265 – Wednesday, September 22nd – We snagged this cute outfit from Costco, and I loved it. It's made by Carter's, so I needed to get a full-length photo to capture the cuteness.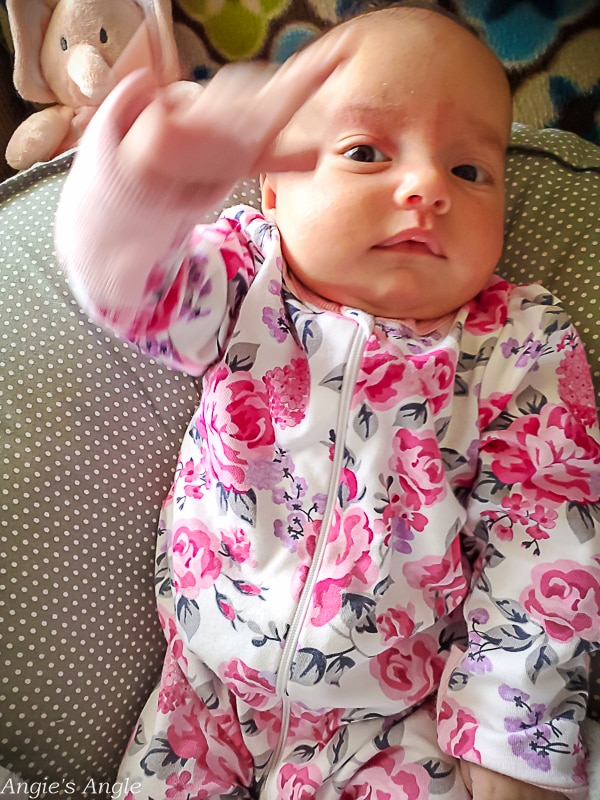 Day 266 – Thursday, September 23rd – I love the way this PJ looks on her. So bright and pretty. And I got it at Walmart of all places. Cutie pie.
How was your week?