It may be Thursday, and I am just now getting this 2021 Catch the Moment 365 Week 40 up. This last week was nuts, and I feel like life will never feel balanced again. I know it will, but at this time, it feels so up in the air and busy. First, we had to make another trip to Idaho Friday just after getting back Tuesday. It was a lot and left me/us tired. Then Jason was sick and just went back to work today. Just a lot is going on all the time lately, and I can't get back to work like I want to do. I am trying again today, though. I am starting with this and hoping for the best. Wish me luck!
This last week shows on vacation, but you really can't tell in the photos because it's mainly just Lily, and you can't see any difference of scenery in the pictures. Some day, soon, we'll get out and about again, and these weekly wrap-ups will show that.
As mentioned above, this week is mainly Lily, again. Care to see our last week in photos? Keep scrolling down and leave me your thoughts. I love to hear from you!
2021 Catch the Moment 365 Week 40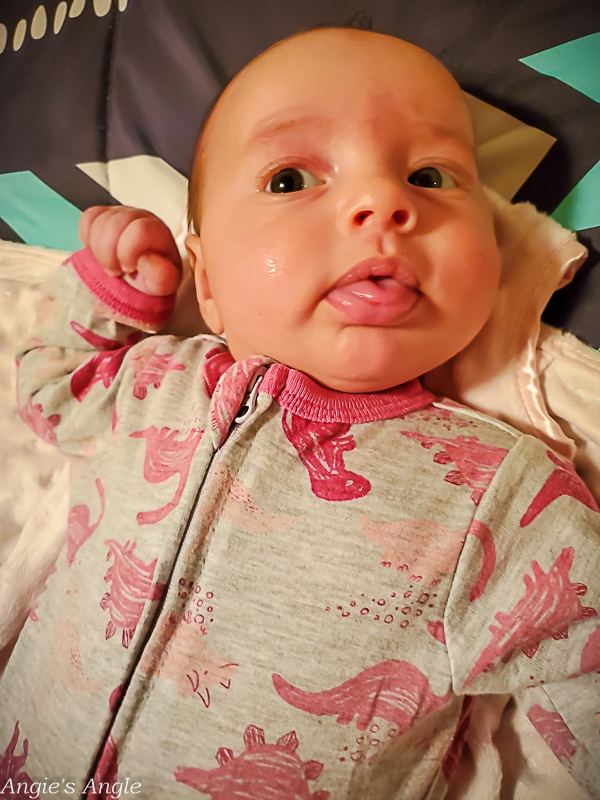 Day 274 – Friday, October 1st – Just a girl in her cute dinosaur pj's with a rolled tongue. Isn't she cute? Aren't her pj's cute?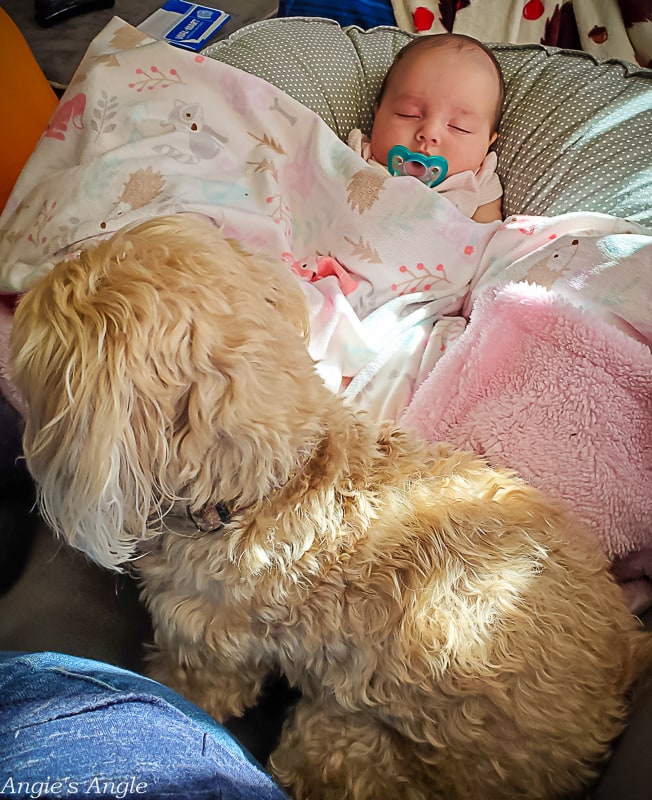 Day 275 – Saturday, October 2nd – Saturday morning relaxing before we had to head down to St. Maries to see what we could do in Mom's house. Just us girls on the couch together.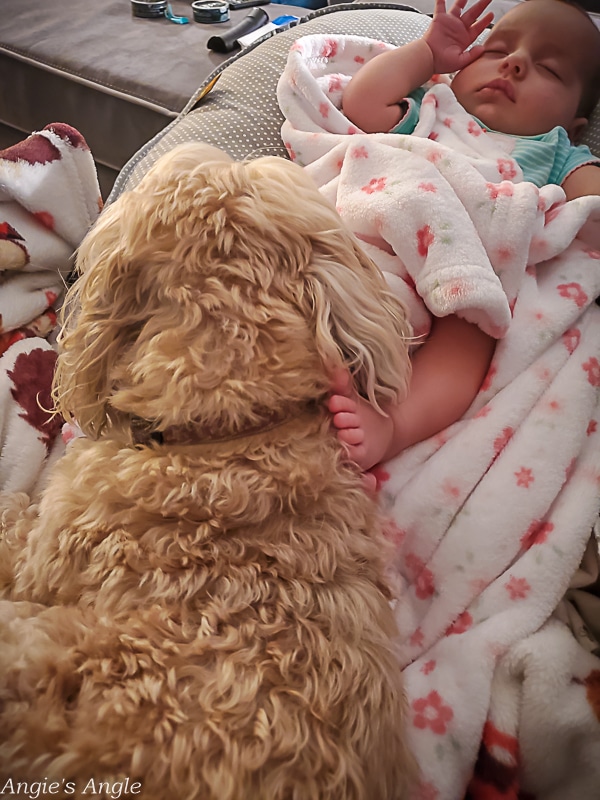 Day 277 – Monday, October 4th – The girls are in a similar position as Saturday, but a little more bonding this time. Lily had her foot wrapped on Roxy, and Roxy was leaning into this love. So sweet!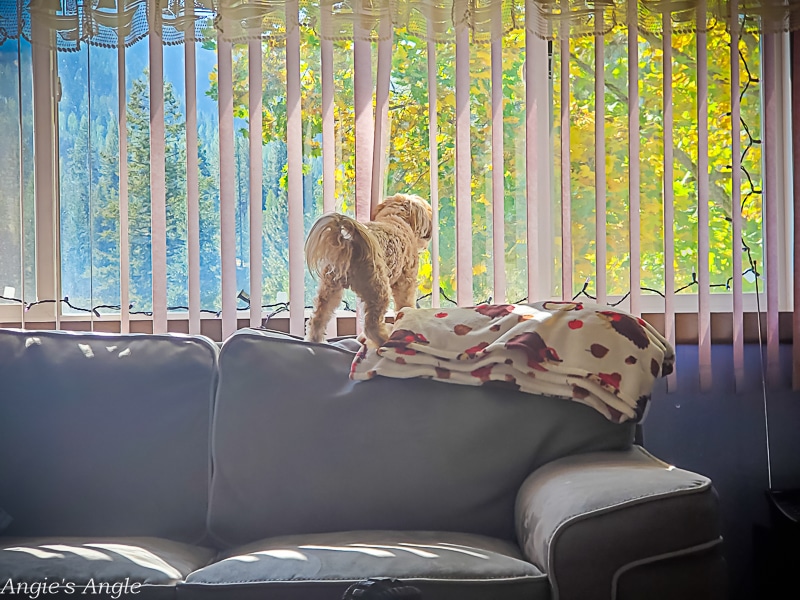 Day 278 – Tuesday, October 5th – We were getting ready to head home, and Jason loaded up the car. Roxy got brave and got to the top of the couch to see if she could see what Dad was doing out there.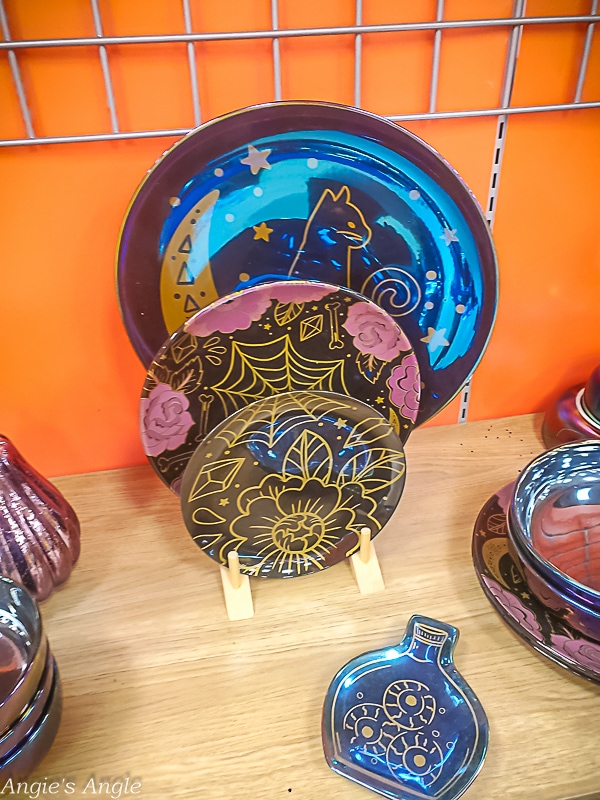 Day 279 – Wednesday, October 6th – Jason thought I'd love these Halloween plates he found at the store, so he took a photo to share with me. Cute, right?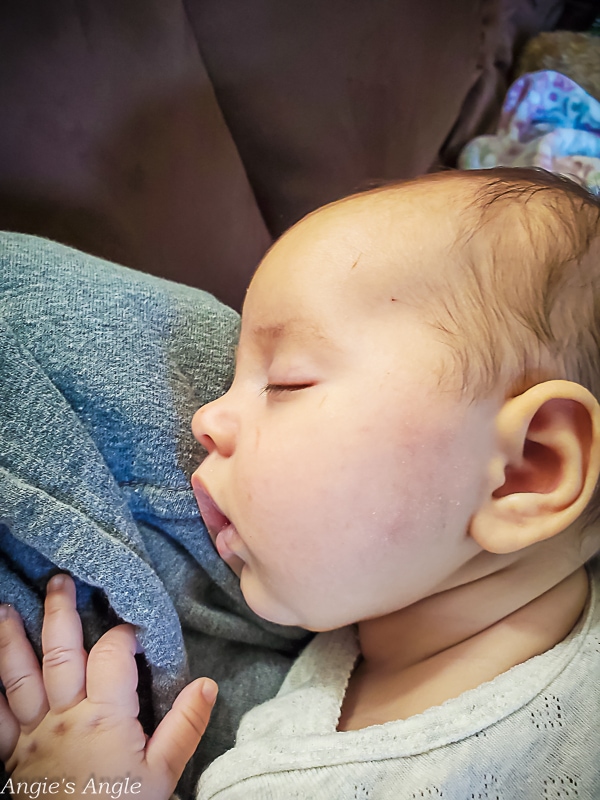 Day 280 – Thursday, October 7th – The only time she was calm this day. Such a sweetie but man, I need to get things done too. And even in this hold, she'd get grumpy.
How was your week?