Time and time again, I've thought about doing this post. It's a challenging and personal post. While not entirely my story, it is also my story. There were several different ways I could have titled this post, and all would have led to the same telling. It started many years before my Mom's death, and many times I've wanted to tell the story but never felt it was appropriate. Maybe it still isn't, but if I can get a single person to relate to it, then the story did its job to make someone not feel alone. So here we go with the truth of the matter. I was expecting my Mom's death.
There is always a story's start, and my start goes way back to 1996. So that is where we'll begin today.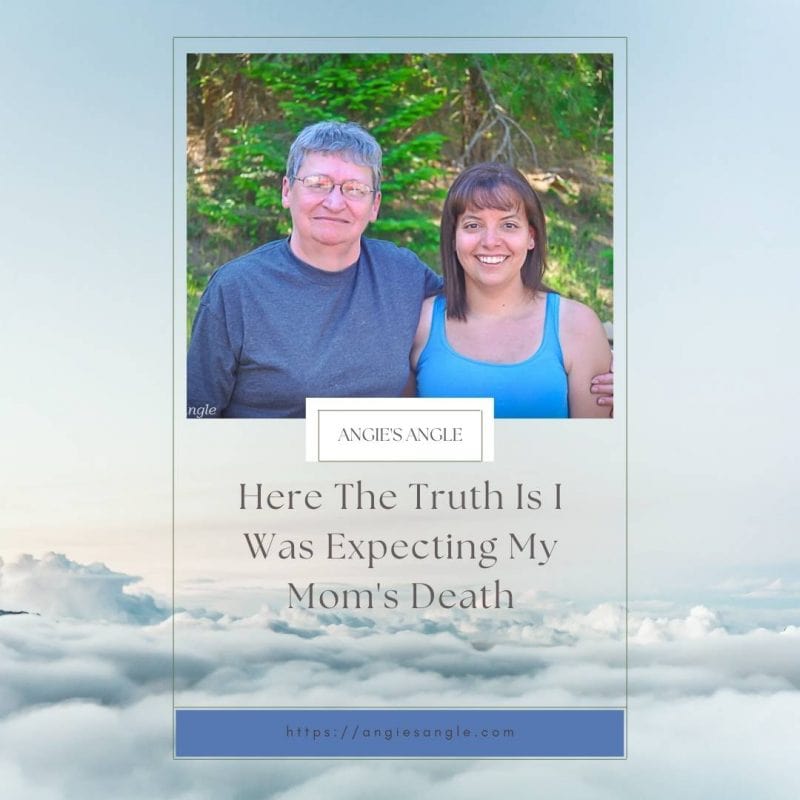 Yes, I Was Expecting My Mom's Death
It seems odd that this tale starts so early in my life. That year though seemed to be where life changed forever.
May 1996
We begin at a little town in Idaho called St. Maries. My second hometown, Smelterville, was my first, also in Idaho. We moved to St. Maries the summer before my second-grade year, and I lived there until I graduated high school. So 1996 began just like any other before in my life, nothing exciting happening and just moving day by day. That was until spring started bringing major flooding to the area, and school was closed for a long time. It was historic flooding, and once it receded, my life then changed forever.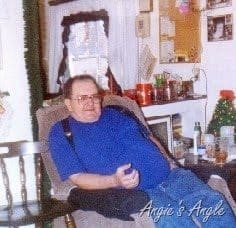 My Dad passed away at home. Since he drove a logging truck, he got up early each morning to start the day. However, his alarm kept going off and wasn't rousing. So Mom went back to check on him (she slept on the couch so they'd have two separate alarms), only to find him on the floor. We assume it was a heart attack; he had heart surgery several years before and had high blood pressure. Dad avoided the doctor, though, which meant not taking the best care of himself. We know he got up to take some Pepto Bismol at some point before passing away. If only he had taken a different course, my story might have turned out very differently.
Change of Life
After that, we had to rebuild. Find the new normal. My Mom got a job sewing at a local place, and I received social security from my Dad, so we got by okay. Sadly my Mom started to act differently, and my home of balance was gone. She'd go out to the bars and stay out at all hours. Once or twice the neighbor boy (who was more like a cousin or brother) would try to help me find her or comfort me from being alone at the late hours. I tried to tell others she was staying out too long and drinking too much. But I was brushed off; no one besides Lance saw what I saw.
Quickly she found a new man in her life, which ended up being a good thing for me/us. But at the time, it felt wrong, and I was angry. She was still acting out, and I felt like the parent and her the child. By the time Christmas came, Gene was invited to the family Christmas and became a permanent fixture. Gene was a blessing and was my stepfather for 16 years before his passing. He loved me like his own. So she at least found someone stable, kind, and loving, but I still didn't forgive her for going out all those hours after Dad's passing.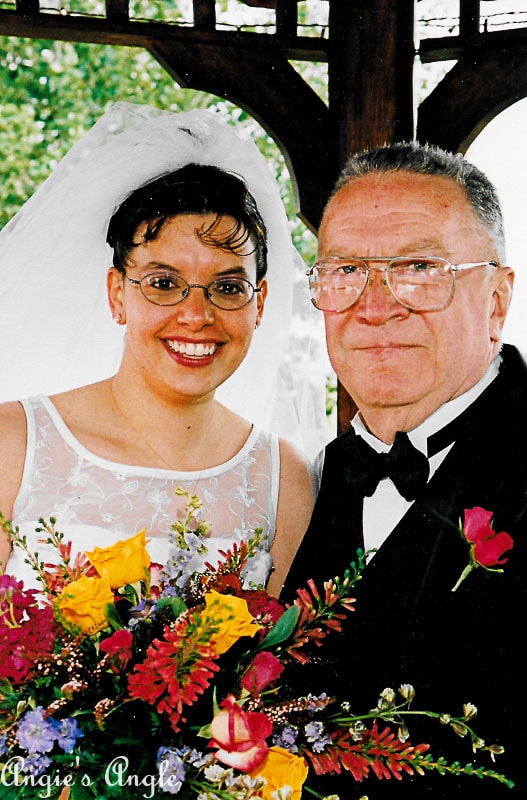 She Quits
Gene got my Mom to stop smoking and drinking Pepsi. Sadly she turned those addictions into another addiction.
We moved in with Gene that next year and Mom sold the trailer, the only home I had never known.
I felt okay for the last few years of high school. Things felt stable enough.
Leaving Home
I moved to Coeur d'Alene in June/July of 1998. I went to North Idaho College for two years. The first year I lived with my then best friend, Jodi. Jason got out of the military the following year and moved in with me.
Sometime in that period or shortly after, Mom and Gene bought a manufactured home and put it on his land above the shoe dryer.
Noticing Drinking
There were quite a few good years. I didn't notice anything quite out of place, but apparently, my Mom drank a lot. Gene got Mom to replace her teeth and get permanent dentures at some point in the early 2000s. When we were over clearing out the house, I found her physical they made her do before that, and her blood was highly intoxicated along with her breath. It was noted on the paperwork to stop drinking. My breath caught when I read that because I didn't think it had been that long she'd been drinking that much.
I don't recall exact years, but I noted things between getting her dentures and Gene passing away. For example, she was no longer drinking her morning coffee, she was no longer drinking water during the day, and she was eating even less.
Battles
There were many fights and mentions of trying to quit drinking over the years. One time Jason and I heard her in her sewing room after everyone went to bed and opening at least six beers at a time to hide away for the next day. It was then I knew she had a significant problem, and she refused to acknowledge it.
Her memory started to be bad. There were so many things I noticed that were not her. Or her, I knew before. She always smelled like beer. It seeped through her skin. I could be barely stand to hug her any longer or be near her.
Before Gene passed, she started to get sick and finally went to the doctor. Only to find out she had liver cirrhosis. Finding paperwork later, it looked like she tried to be better at the beginning. Writing on the calendar stopped drinking – later writing had one drink, it's okay. She knew she was sick from her drinking and could die, even writing her obit.
Gene Passed
In March 2013, Gene passed away in Coeur d'Alene hospice from a hard-fought prostate cancer battle. And that is when things started to spin out of control. I don't think Mom could live without a man in her life.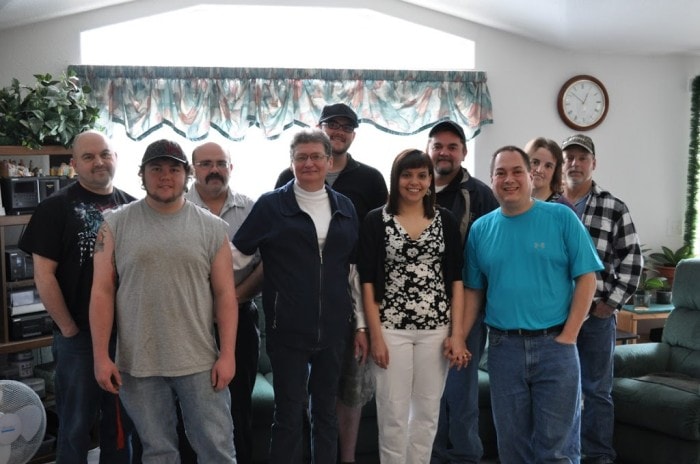 She started to hallucinate things. Would call me in weird panics. I knew she was drinking even more because of what family in the area told me. We fought. She was starting to draw me down and put my health at risk. At this point is where I almost walked away completely. The other side of the family did walk away. It was toxic to us.
In the end, she met yet another man again and settled a bit.
She seemed to slow down on the drinking, and I thought she was getting better.
Knee Replacement
Once she got medicare, she went in for a knee replacement because her knee was bone on bone. Her actual surgery went well. Even her physical therapy went well. However, she was no longer eating or drinking anything at this point. I am not sure how her beer drinking was going; her stash wasn't showing itself.
But she never really walked well again because her body wasn't getting what it needed. She blamed it on the knee replacement. I knew, though, it was the lack of food and water.
It was probably around this point that I was expecting my Mom's death.
Alcoholism
And a long story to end, she started heavily drinking openly again at some point. Because of COVID, we hadn't been over since 2018, so I had no idea just how bad it had gotten again. But, she seemed clear on the phone and would remember things well.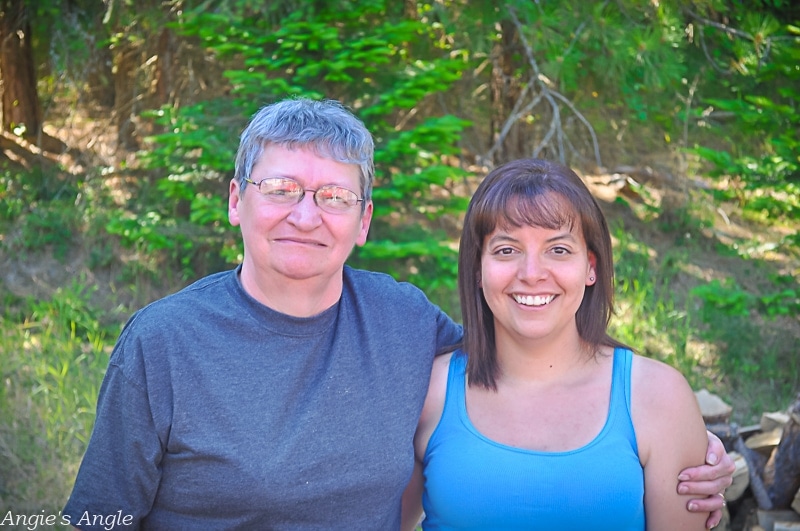 She was very excited to meet her first blood grandchild. And was even more thrilled it was a girl. But, sadly, because of her drinking, she never got to meet her.
Hospital
In June 2021, she went to St. Maries by ambulance because she had thrown up and started hallucinating things in the living room. She was awake when they came to get her and fought to go to the hospital. At some point then, they almost lost her. While in critical condition, she was transferred to a Spokane hospital and ended up being in the ICU for over a week. Waking up, she moved to a regular room but only to be told she likely was too ill to survive.
She ended up having aspiration pneumonia, they assume from her drinking. While there, they found out she had some heart issues but wasn't a heart attack. Surprise, her liver was shot entirely. There was more, but since she refused to eat, they knew she wasn't going to last. We tried everything to get her to start eating, even giving her Lily's name, which we had told no one at that point. I think I recall they said she'd eat sometimes, but overall she refused.
While she was in the hospital, her mind wasn't all there, and you couldn't understand her when she did try to talk. So I am not sure what all happened to her in the short time, but things did, and she ended up getting transferred to hospice July 13th and passing away the next day.
To note the amount of beer she had stocked in her house was horrid. And I knew she had taken a giant spiral, but I was surprised I didn't note it all on the phone. She did tell me she had started drinking and was an adult and would do what she wanted. She was the mother, and I was the child.
Get Help for Alcoholism
My advice is never to try to help an addict yourself. It's too hard and often doesn't work anyway.
The only way any addict will stop is to admit it to themselves and take steps for themselves.
If it is damaging YOU, walk away. But, you do not have to stay in a toxic situation.
Seek outside help For you and/or them.
Your story is just as important as theirs.
Addiction is a disease.
Just a part of what made 2021 a tremendous year for us. And what has been a massive part of my life in general. It's why I will rarely day drink, and it's why I tend to observe what/when others drink. Alcoholism does run in my life, and I think it helps to acknowledge that.
Afterthought: She hide her drinking fairly well. As I believe quite a few alcoholics do and I believe it's why she stayed home so much and closed people off. Most never knew she had such a drinking problem. Her own sister was shocked by the things I told her. It's quite the disease.