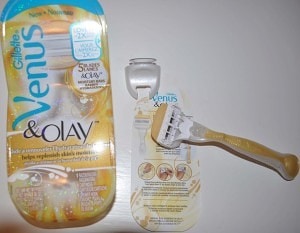 I was pretty excited when I saw that the Gillette Venus & Olay Razor was in my Love VoxBox from Influenster. Sadly I assumed that I'd still have to use a separate shaving cream, even though it said it wouldn't be needed. I was skeptical. I use various Gillette Venus razors, so I figured it would be just like the others where I still needed that separate shaving cream for a close easy shave.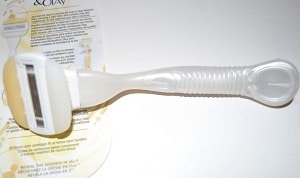 I couldn't have been more surprised when I found out that I did not need that shaving cream at all. This razor provides a nice close easy gliding shave. My legs didn't feel as dry as they normally do after shaving either. My guess is that extra Olay moisture bar helps my legs stay soft.
I swear that my legs have stayed smoother longer then my average razor as well, which was another added bonus on this amazing razor. These razor heads will now be replacing my older Gillette Venus heads I have been using, well at least once I get done with all my other older ones. 🙂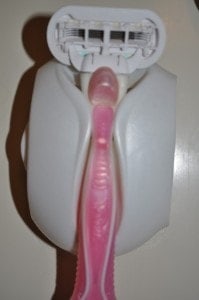 Old razor holder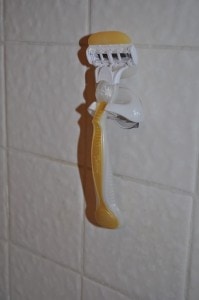 New razor holder
It also came with a cute little razor holder that is much nicer (I believe) then those that came with older Venus razors. (pictures to compare)
Highlights:
close shave
hair free longer
no need for separate shaving cream
5 blades
Olay moisture bars
I was given this product by Influenster free; for me to test and review. All thoughts & pictures are my own.