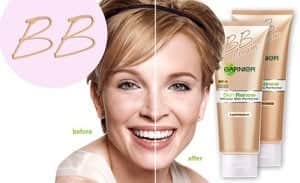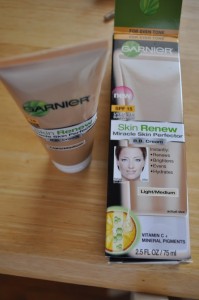 As being a part of Bzz Agent, I was able to use one of my golden keys and get into the campaign for this Garnier Miracle Skin Perfector B.B. Cream. I had been fortune enough to be able to test this in something else and knew I loved it. I wanted the other skin tone color – light/medium – to see if it would blend better into my skin then the medium/dark. Was more then happy to use my little key and get myself into this campaign.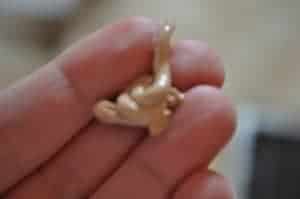 The cream itself
Garnier B.B. Cream is a little miracle bottle. Well, maybe not so much miracle, but it is a nice all in one tube. It comes in light/medium tone or medium/dark as I mentioned earlier, so you should be able to find the one that fits you. It blends in wonderfully though, so even if the color is slightly off for you it shouldn't be a problem. With its lightweight formula you'll feel like you don't have anything extra on weighing you down, which will be perfect come summer time. Spread on and go.
UVA & UVB ray protection at SPF 15
Hydrates for 24 Hours
Evens skin tone & blurs imperfections
Formulated with Vitamin C to help give you that healthy glow
Instead of using moisturizer and cover-up. Use this one little tube and you're good to go. I enjoy that I can use this around the house and feel put together without putting a lot of effort out, what girl doesn't? Some worried on just how much they'd have to reapply this during the day. I didn't notice mine running off at all, I was able to wear it and have coverage until I washed my face in the evening.
You can find your own tube at many mass retailers at around $12.99, I also have $1 off coupon that I'd be more then happy to send off to any of you in the USA just let me know. I have 4 I'd be willing to send out – coupon expires the end of April, so speak quick. 🙂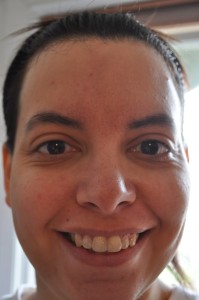 Before BB Cream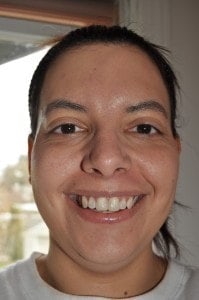 After BB Cream
Blah – I hate my face bare and isn't much better without other makeup – but you can kind of get the idea. I didn't get the right light both times, and you don't know how many shots I took to try and get the same light. Best I could do. hehe
I was given this product free from Bzz Agent for me to test and review. All thoughts & pictures are my own.