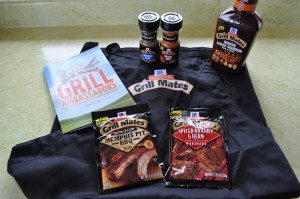 I was lucky enough to be able to host a BBQ with McCormick seasonings from Crowdtap. Certain seasonings & an apron were mailed to me free from them & then I was asked to please host a BBQ with them. You don't have ask me twice to throw a party, I love them, especially hosting them.
My mission was to host it between June 15th through July 9th (I swear these dates changed once I had set up my party time). I had set it to be the 7th of July. Thankfully it still worked out time wise for quite a bit of the people & still under the time for the "party" time from Crowdtap.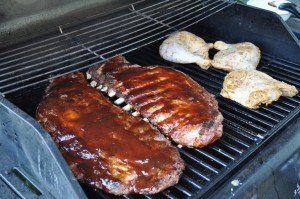 My husband and I decided we were going to do ribs, chicken, hamburgers, and hot dogs with everyone else bringing some kind of side to help get our tummies filled and happy. Sadly our first set of ribs seasoned with the Memphis Pit rub overnight ended up catching fire and charring and wasn't something we wanted to serve to others. With a quick run to the store we got more ribs & just seasoned them with the BBQ sauce at the end of the cook time, worked out, but just not how we imagined it was going to. lol
Then we ended up not cooking up any hamburgers either. Most everyone went with the ribs, so all was good. Hot dogs for the kids, and we were all full and happy.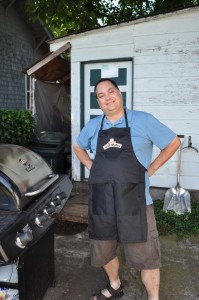 What a great way to host a party though and we all enjoyed the seasonings much!
I was given the seasonings to test, review, & share free from Crowdtap. All thoughts and pictures are my own.