I received the Marc Jacobs DOT perfume party free from Crowdtap to test and review and share. However, all thoughts and pictures are my own. I also received the Redbook & L'Oreal things from HouseParty free to host a party with. As always, all thoughts and pictures are my own.


I was super excited to get accepted to host a party from Crowdtap for the Marc Jacobs DOT Marc Jacobs perfume party from Crowdtap, and it happened to fall perfectly during our annual Chicks Weekend. Imagine my excitement when I also got accepted for the Redbook & L'Oreal party from House Party for the same time. I was bringing goodies to Chicks Weekend!!
I hosted the party April 27th after dinner. We played a couple games with the prizes I had from the House Party kit, which I wish I had been able to gather up a couple more games, but it is what it is. The girls seemed to enjoy the two games I did have & the special drink I had made up to go with the party.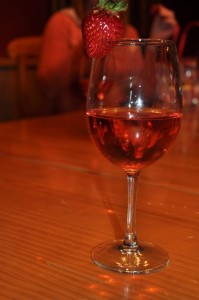 I heard comments that the DOT perfume smelled good, wasn't super overpowering and didn't give them a headache like other perfumes can. Major plus points there. Everyone loved the polka dot theme as well. I wish though that I was able to find a few more items to throw in that were polka dot, but didn't have huge luck on that.
Debbie helped me, heck she did it, cupcakes to go into the super cute lady bug polka dot cupcake liners that I had found. Was my super great polka dot find!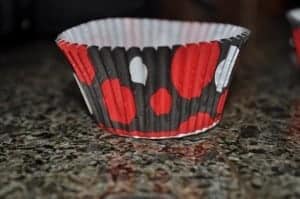 I think though everyone had a grand time and loved learning more about the Marc Jacobs DOT perfume along with the Redbook magazine & the L'Oreal products. Everyone seemed to walk away happy even though I only had two games & they had to fight over the other goodies!