I participated in this campaign for One2One Network. I received a free copy of the album to facilitate my review. By posting, I am eligible for incentives. All opinions stated are my own.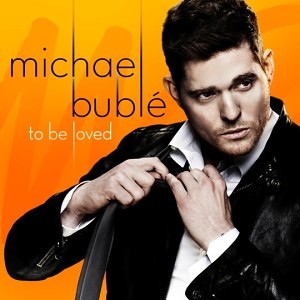 I have to admit I haven't paid much attention to Michael Bublé as a singer. I do have to say I have enjoyed each time he has co-hosted with Kelly Ripa on Live with Kelly (& now Michael). He makes me giggle and comes across as a warm all around good guy. I enjoy listening to his songs here and there but never sought him out on my own.
Getting this album to review has changed that some. I enjoyed listening to To Be Loved, and it just relaxed me, and I even hummed along to some of the songs. This album, To Be Loved, is a mix of original songs and remixes of old favorites from the likes of Frank Sinatra & Elvis Presley, just to name two.
"I want to take you on a wonderful journey about love—all different kinds of love," Michael says. "The album swings big time: it rocks, it's soulful, it's happy, sometimes a little sad. It's romantic, it's yummy, and it's heartfelt." – I shared this from my details, but I think this statement from Michael about this new album is so true. It has such a nice mix that it has something for everyone on it. I bet everyone could find at least one song that they'll love on To Be Loved.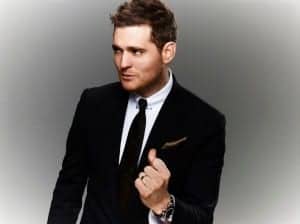 One of Michael's original songs on this album is Close Your Eyes – about my wife and about the power of all the women in my life—my sisters, my mom, my grandma and all women in general. Let's face it, where would we be without them? – he states again in my details about the album!
Young at Heart was one of my personal favorites. I picture Disneyland and exploring it no matter what your age. It has a soulful melody to it, that is just great and takes you right into daydreaming. Another personal favorite off of this album was You've Got a Friend in Me, upbeat and just overall fun!
A great album and one I seriously think you need to check out. Trust me, like I said, everyone will find a song or two (at least) they enjoy.
To Be Loved Track Listing:
1. "You Make Me Feel So Young"
2. "It's a Beautiful Day"
3. "To Love Somebody"
4. "Who's Lovin You"
5. "Something Stupid" (featuring Reese Witherspoon)
6. "Come Dance with Me"
7. "Close Your Eyes"
8. "After All" (featuring Bryan Adams)
9. "Have I Told You Lately That I Love You" (with Naturally 7)
10. "To Be Loved"
11. "You've Got a Friend in Me"
12. "Nevertheless (I'm in Love with You)" (featuring The Puppini Sisters)
13. "I Got It Easy"
14. "Young at Heart"